Not many people are aware that the world's second largest continent, Africa, is rich in precious diamonds that are not actually stones. Africa's most luxurious diamonds are, in fact, its breathtaking hotels and resorts that certainly make travellers believe that heaven is a place on earth. Known for their amazing architecture, expensive furnishing and exquisite service, these holiday destinations in Africa have everything luxury fans need. Even though selecting only five hotels was a pretty hard task, since there are at least 30 luxurious vacation resorts in the Motherland, we managed to make a list of the top hotels that wealthy travelers must visit at least once in their lives.
Constance Le Prince Maurice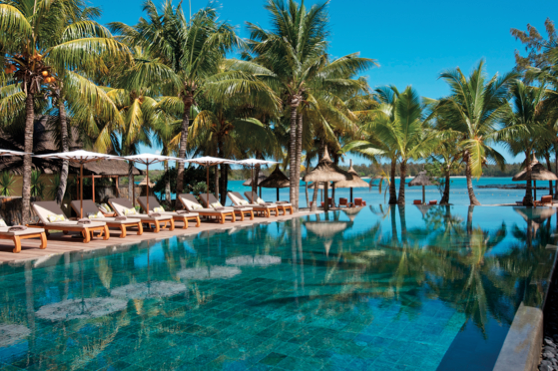 This can be your perfect romantic hideaway in Africa if you love stunning architecture and beautiful nature. This resort located in Poste de Flacq, Mauritius, offers 64 junior suites, 12 family suites, 12 villas and one lavish Princely villa. No matter which accommodation suite you choose, what you'll get is pure luxury, spiced up with latest technology and inevitable comfort. Some of the amenities of Constance Le Prince Maurice are pool, free parking, restaurants, fitness centre and spa. In between delicious courses travellers can enjoy playing golf, practicing tennis or relaxing in hot tub. Naturally, the whole complex is covered with free Internet access, plus it features a kids club for its youngest visitors.
Four Seasons Resort Marrakech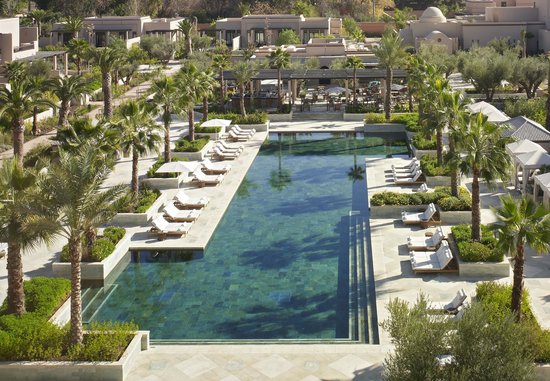 Located in Marrakech, Morocco, this Four Seasons resort has a lot to offer to those that will decide to stay there. This hotel offers 141 luxuriously furnished guest rooms, out of which 27 are suites with private balconies. Painted in warm colours and equipped with latest technology gadgets, all rooms provide visitors with a five-star experience that can't be forgotten. Whenever you want to do something fun, you can visit one of the four golf clubs or take a swim in the two swimming pools. It goes without saying that the resort also features gym, restaurants, spa, bars and tennis courts. Those that are looking for a relaxing holiday in nature will most definitely enjoy the 16 hectares of walled garden.
The Palace of the Lost City Resort & Casino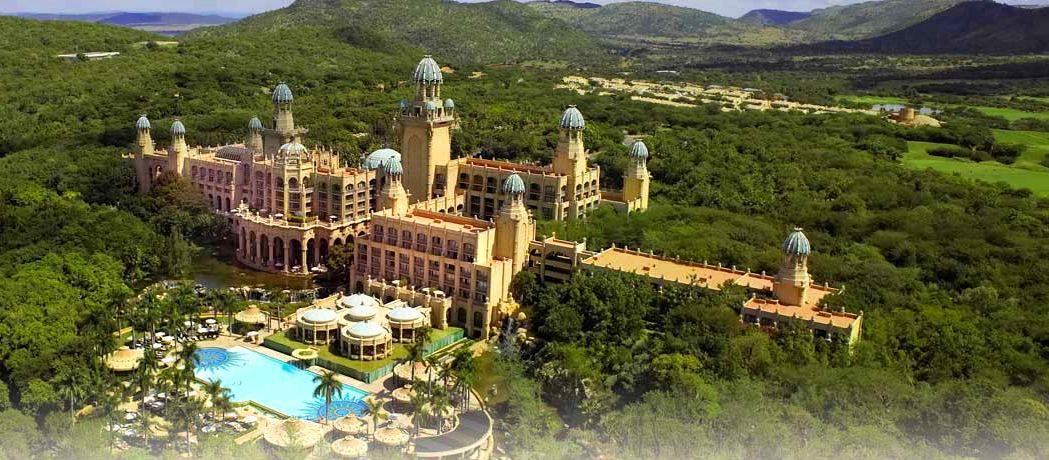 Travelling, luxury, fun and gambling often go together. A perfect proof for that is this South African holiday resort that offers one of a kind experience. Located in Rustenburg and opened in 1992, The Palace of the Lost City is Sun City's flagship hotel. This 5-star resort has several types of rooms and each of them comes with attractive furnishing and room amenities such as free wi-fi, safety deposit box and mini bar. Some of the activities guests can enjoy are experiencing a safari, playing golf and swimming in the Olympic-sized outdoor pool. Furthermore, fans of gambling can try their luck playing casino games. It's recommended to practice a bit before investing your money at this luxurious casino resort by checking the best known South African offering of mobile casinos, reviews and bonuses.
The Oberoi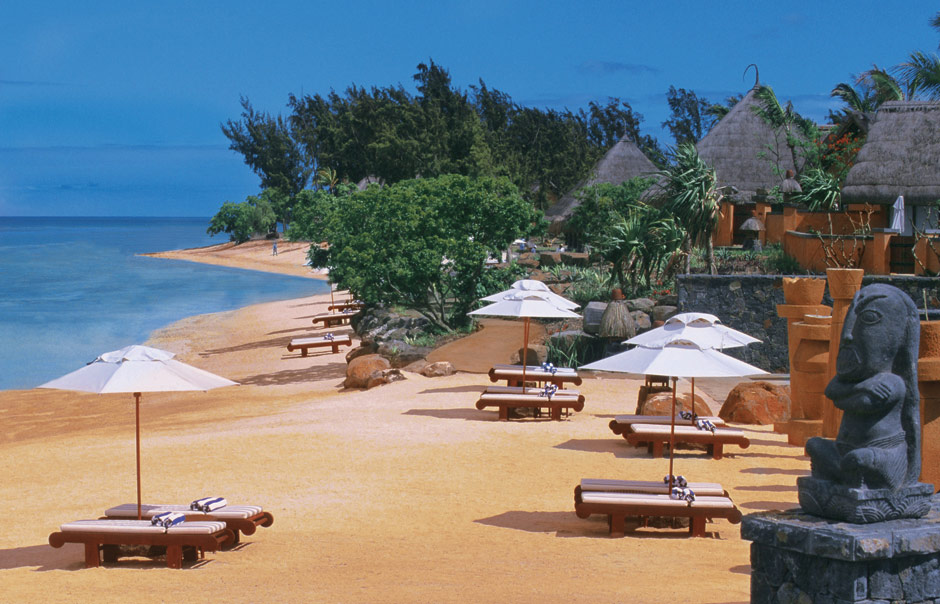 The Oberoi is yet another African diamond located in Mauritius. The highest 5-star rating doesn't reveal enough about this wonderful combination of nature, architecture and luxury. Ready to meet everyone's needs, its main attractions are the huge pool, the sandy beach with crystal clear water and the charming gardens. For those looking for parties, The Oberi has a trendy bar, while quiet dining is possible in the elegant restaurant. Obviously, the resort also offers ultimate relaxation in its spa, working out in a well equipped gym and playing tennis in the modern tennis court.
Kapama River Lodge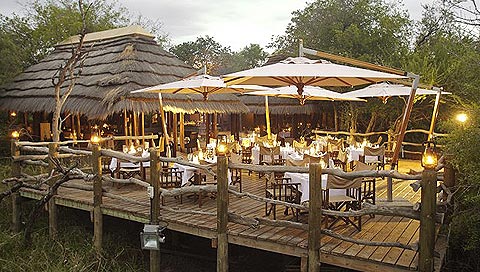 The list of top five luxurious hotels in Africa ends with Kapama River Lodge, a resort located in Kruger National Park, South Africa. The hotel is good for solo travelers, couples as well as for families thanks to its rich offer of services and activities. There are two basic room types: suites and family rooms. Nevertheless, all rooms are carefully designed and furnished so they fulfil the expectations even of the pickiest guests. Highlights of Kapama River Lodge are the pool, the gym and the spa. Furthermore, probably the main attraction of the resort is the well organised safaris that may not be related to luxury, but give one of a kind experience nonetheless.