With reliable and stringent COVID precautions in place, as the world slowly reopens to travel, consider making the Caribbean island of Aruba your next destination. With a warm and welcoming atmosphere and a stunning combination of accommodations, cuisine, and activities, you'll experience a level of carefree relaxation you probably haven't felt in a long time.
The Hyatt Regency Aruba Resort Spa and Casino
Once you arrive at the Hyatt Regency Aruba Resort Spa and Casino, you'll be tempted to never leave. From magnificent on-site dining and shopping to plentiful ocean views, exciting casino games, and a luxurious spa, the resort has it all for anyone seeking true relaxation. Regency Club Room guests, in particular, have use of an exclusive club lounge with a concierge where delectable snacks, desserts, and cocktails await. Minimalist decor in soothing, beach-inspired colors lets the oceanside landscape take prominence in practically any and every room. The casino features table games, slot machines, and video poker for hours of entertainment. Swim and sunbathe at the family or adults-only pools or Hyatt's private beach. Rent a cabana for added comfort and enjoyment. Book rejuvenating treatments at ZoiA Spa, where services are provided indoors and out, and a menu of packages are available. Indulge in massages, body polishes, body wraps, facials, and more.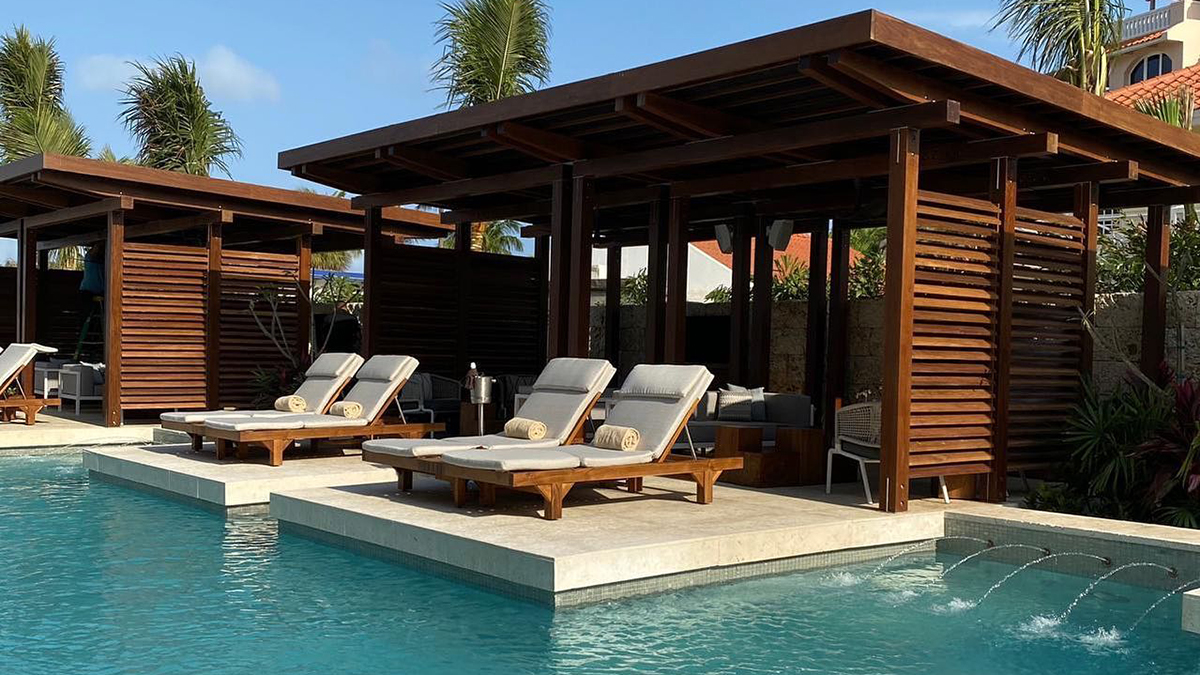 The resort has a comprehensive and confident approach to the current COVID pandemic, with social distancing measures, mask-use requirements, and enhanced cleaning and disinfecting protocols in place, along with well-being and temperature checks for Hyatt team members. With complimentary COVID testing for guests traveling to the US, travelers can feel more confident in returning home safely. The resort's COVID response is guided by public health and medical professionals, and it's aligned with Hyatt's Global Care and Cleanliness Commitment.
Fine and Casual Dining
At the Hyatt, keep it casual with the resort's market, offering light fare and simple beverages like coffee, tea, and soft drinks. For an elegant meal, book a table for one of the popular courtyard Dining Under the Stars dinners. The Palms Restaurant features locally inspired dishes created with area ingredients, including many that feature aloe, for which Aruba is famous. The setting of Ruinas del Mar spotlights island architecture while guests enjoy breakfast and dinner daily.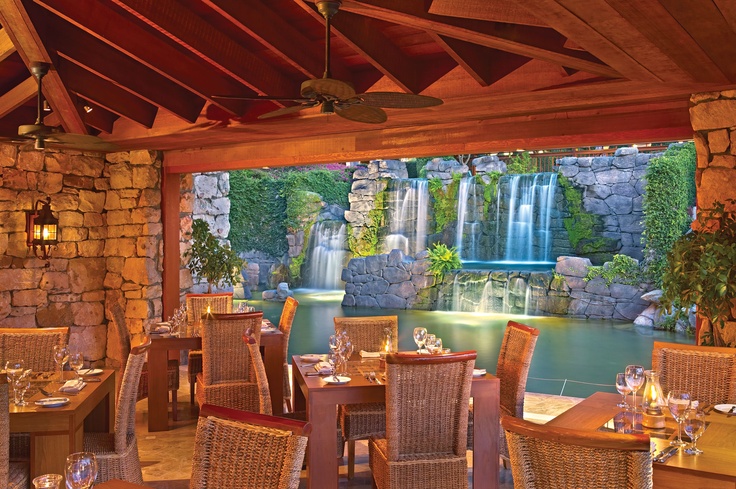 Book a table at The Kitchen for an exciting 8-course Chef's Table cuisine experience. Dinner is served in an exclusive setting that seats no more than 16 guests at a time. Casual dining at The West Deck includes great views along with traditional American dishes like burgers and local favorites like Aruban Keeshi Yena.
Can't-Miss Activities
Beyond the Hyatt's boutiques, including Gandelman for luxury jewelry, there's plenty of shopping to explore in Aruba. The local flea markets showcase the work of local artisans and craftspeople, including art, jewelry, goods for the home, and decorative souvenirs. For upscale retail shopping, head for Palm Beach Plaza Mall. Get close to nature at the Bubali Bird Sanctuary, where an observation tower offers amazing views of dozens of migratory birds, and the Butterfly Farm's colorful gardens.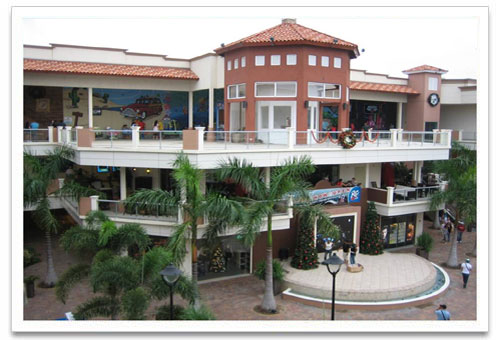 Hike the trails at Arikok National Park and summit Mount Jamanota, the highest point on Aruba. The hotel concierge can assist in booking tours of historic gold mines, natural bridges, and museums, as well as snorkeling expeditions on coral reefs and shallow shipwrecks. Don't miss the Ayo and Casibari rock formations, some of which can even be climbed for amazing views, and Hooiberg, a volcanic mountain from the top of which you can see Venezuela.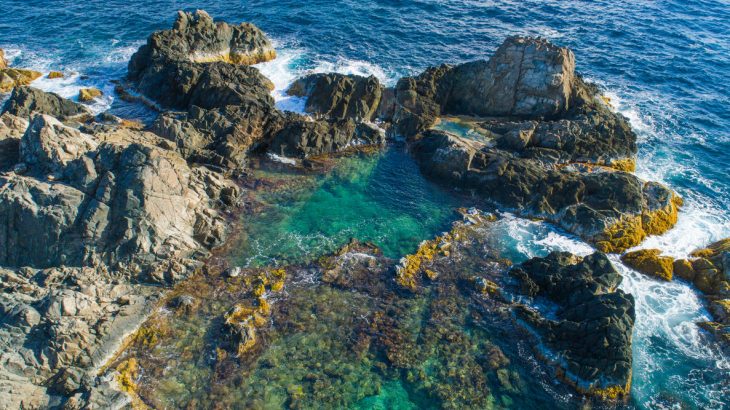 Consider all that the sunny island of Aruba has to offer when planning your next getaway. It's easy to submit the health screenings required for entry in advance online, and all that's needed is a personal health assessment and a negative molecular COVID test processed by a certified lab within 72 hours of departure. A specific visitor's insurance policy is required at a nominal fee, as is tourists' consent to abide by the Aruban government's directions regarding public health measures related to COVID. It's a small price to pay for access to this Caribbean playground where sea and sand beckon visitors.