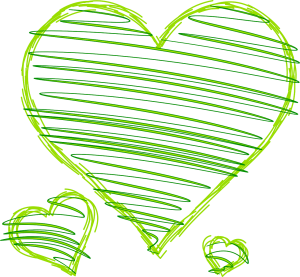 Most of us have acted brittle on our first dates with someone. And the worst thing about that edgy feeling is, we feel helpless about it. Well, now that you have the boon of Cannabis, you don't need to go through that anymore. Cannabis holds the power to make your nervousness go away in just a few doses. Make cannabis your frequent partner to a date, and you'll never regret. Here are five ways for a perfect blend.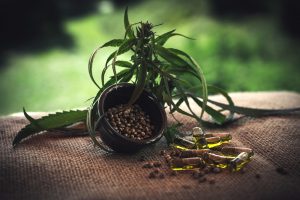 How To Find The Right Cannabis?

Before we dive into the benefits of taking Cannabis with your loved one, let's find out the best way to soak all those talked about benefits.

Personally, in my opinion, taking best CBD products that have less than 0.3% THC is best on your initial dates. These products can be anything ranging from CBD vape oils, CBD balms, CBD gummies to other CBD edibles like CBD snacks and beverages.

You should avoid taking pure Marijuana or Pot because it has too much THC that will leave you stranded in a psychotic mood, and it may also land you on the negative side of the situation in a drug test. Although, once your partner and you have reached a certain level, you can try your hand on THC rich products as well.

Getting done with the way of ingestion, let's shift our focus to the main topic – how Cannabis is excellent for you and how you can introduce it to your dating.


How can you introduce Cannabis to your partner?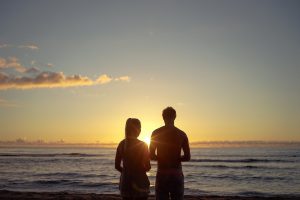 Probably, it's the question about which you are most tense. Well, don't you worry, we are here with you.


Abreast them with the benefits

Along with telling them about your love affair with the God plant, tell them about the incredible benefits that this plant has. Here's a quick list to get started with:
Cannabis improves your sex life. And research has shown that in women, it increases sexual arousal.
Cannabis can be an excellent anti-depressant. So with this by your side, you and your partner can let go of any inhibitions and can talk more openly about all the things that you wouldn't otherwise discuss so casually. Occasional, puffs of that green gold wouldn't harm, and will only make your partner more and more comfortable around you. Thus, Cannabis or any other CBD product gives you a great chance to come close to your beloved partner.

If you want to spice things up with your partner, you can always be your weird self if you call THC in the scene too. You and your partner can always go for full-spectrum Cannabis that has THC to make you 'high' and go all sorts of crazy. This sounds a bit weird and off-track, but in the long run, it's a good thing for both of you to get super-comfy around each other. So get your favourite products at canadian weed dispensary and chill out with your partner.

Start with a throuple date – 'you, me, and Cannabis'

Once you land on the safe grounds with introducing Cannabis to your partner, start indulging Cannabis amongst the two of you. Try arranging dates where you both can have some Cannabis in different forms, like vaping, CBD edibles or anything more casual like CBD infused coffee.
You can always think about starting with processes like micro-dosing. This will take things slower with you and your partner. Try taking a puff when you two are getting cosier in a blanket. Or maybe have an edible before you walk in a café to order some snacks and have a casual chat.
Microdosing is a great alternative for you two if your partner is new to the psychotic effects of cannabis with high THC.

It will always be a 'cat in the box' situation
It's not guaranteed that your partner will be on the same page as you about the whole Cannabis thing. Things can always go south with your date. It's like opening a box with a cat – the cat could be dead, could be alive, or could have kittens of her own, or maybe there won't be a cat. So you need to be mentally prepared about your partner's reaction to your coming out. If it's positive, then you can definitely ride into the sunset with them. But, if it's not, then what? You should be fluid, and keep other doors open too, just in case.

Finding Cannabis and love again
If you have moved on from your past dating experience because of the big old Cannabis miscommunication, you need to look at other options too. You should keep a keen eye on 420 dating sites and Cannabis singles events. Both of these specifically focus on just two things – Cannabis and bringing together two people who love it. So one of these might work for you if you are looking for Cannabis with love, and can't take the 'cat in the box' situations any more.




Grow your relationship with the best cannabis


After you have transited through all the above four ways for a perfect blend of dating and cannabis, it's time for you to go one level up. You guessed it right…!! The next level needs you and your partner to get out there and find the best cannabis for your relationship.
Growing a cannabis plant with your loved one can be the next nirvana for you and your partner. Trust us, growing and nurturing a plant with your partner is an experience which you wouldn't want to miss. Begin this peaceful journey with your partner, and thank us later.


Don't let go of that ray of sunshine.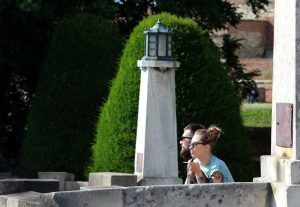 It could take a toll on your mental health to be so passionate about love and Cannabis, and not finding both of them, at the same time, and the same place. But you've got to keep your chin up and keep up your confidence and positivity. After all, Cannabis teaches us to be hassle-free and free of all our life's stresses. Just remember those good things take time. And if the good thing has already happened to you, then be grateful and make it worth it.