by Katherine Fleischman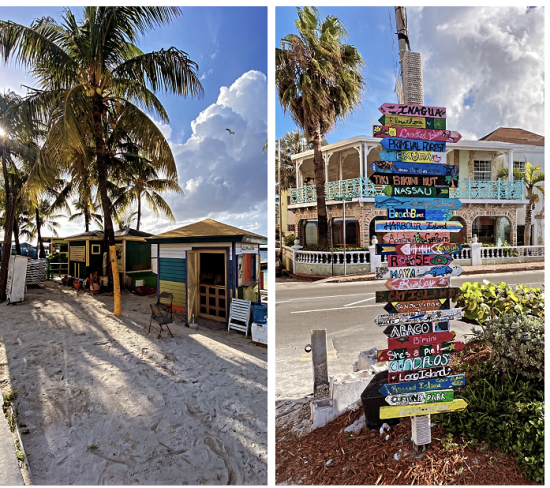 Shimmering shores, blue sky lines, a breath of fresh air and a short 40-minute flight from Miami to Nassau, Paradise Island. A hop, skip and a jump and I was immediately transported to another universe. A turquoise paradise with translucent waters, laid back vibes, delicious food and an entirely new and exciting culture, Nassau Paradise Island is the ideal stop for a luxury vacation and with these two hotels, you will never have to leave the premises.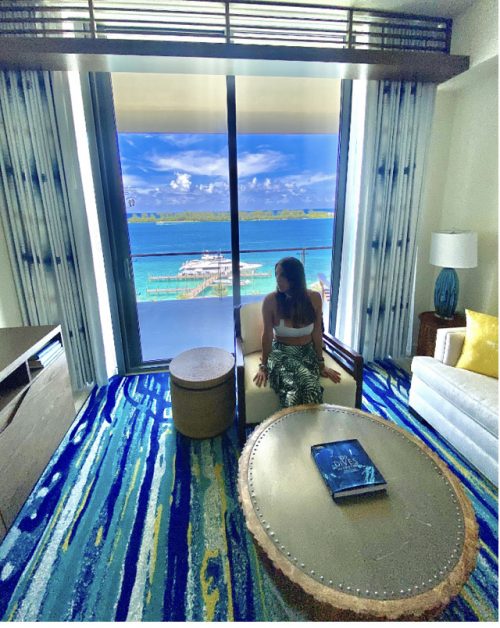 Welcome to Margaritaville. As soon as you walk through the door, vacation mode is on. (Cue Jimmy Buffett's Margaritaville). Home to Jimmy Buffet's one and only luxurious suite, this hotel boasts the crystal clear beaches, a water slide and wave theme park, scattered with fun bars and a rooftop for sunset. Steps away you can also enjoy traditional fried fish and conch salad at The Fish Fry or check out the local town on a scooter or motorbike. Filled with colorful culture, you can visit The Straw Market and The Queen's Steps nearby. Wind down with a Swedish massage and a spanning view of the ocean at the St. Somewhere Spa on the second floor, with lounges to boot and a steam room to loosen those muscles.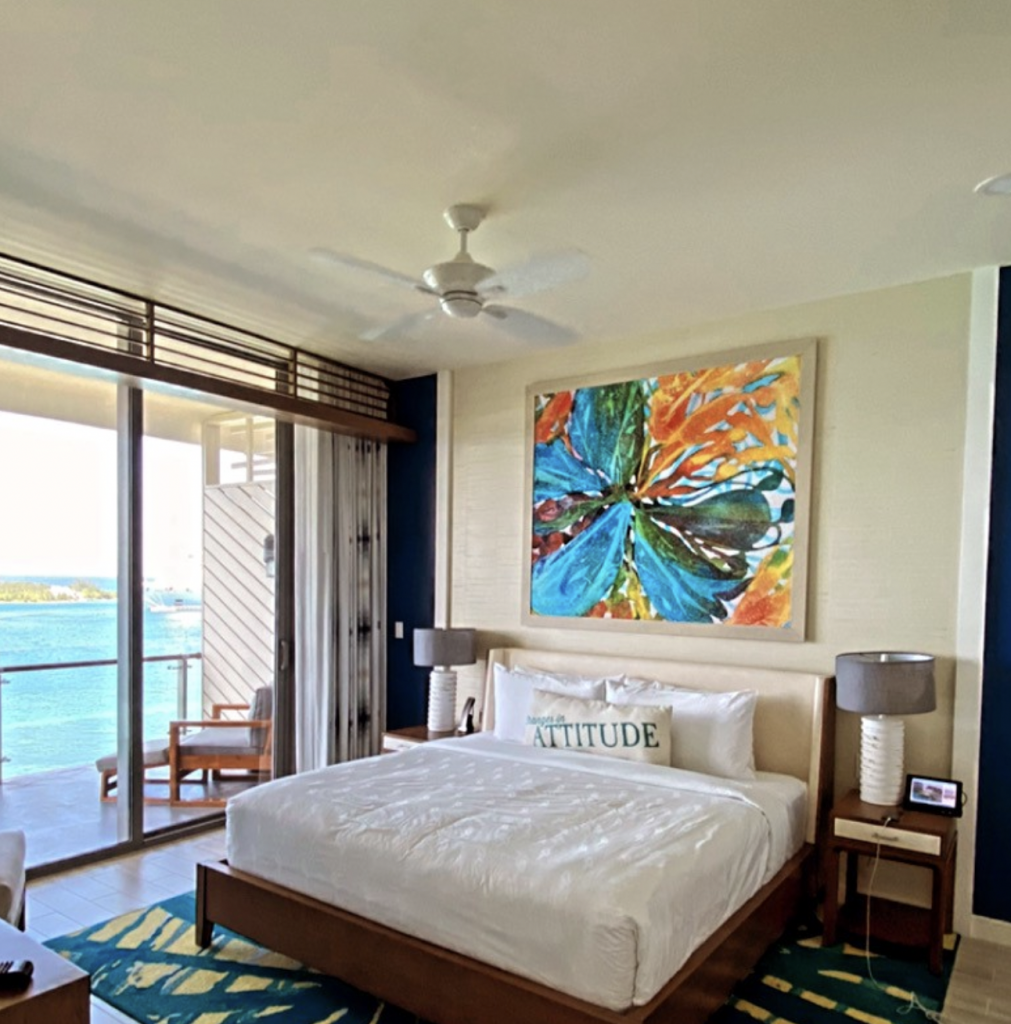 The brand new, modernly styled rooms (opened in 2021) help you feel right at home, with an apartment style set up, including a full kitchen stocked with a fridge, freezer, bathtub for some bubbles and even a washer and dryer, so you can stay a while and call The Bahamas home. The view of the ocean is impeccable, spanning the skyline with a large balcony area where you can eat outside on the patio.
For a delicious bite on the property, make sure to check out JWB Prime Steak and Seafood for a selection of steaks, seafood and a raw bar for both lunch and dinner. All in all, if you are looking for a resort that has all the perks, Margaritaville is the spot.
Next stop on our dreamy vacation is the Grand Hyatt Baha Mar. Perfect for families, couples, bachelors and bachelorettes and more, one can always find a home among the expansive property. There are 8 pool choices: the Elixir for a relaxed vibe, where you can order food and beverages to the cabana. For some more adrenaline, you can hit the waterpark nearby, offering an array of slides made for thrill seekers.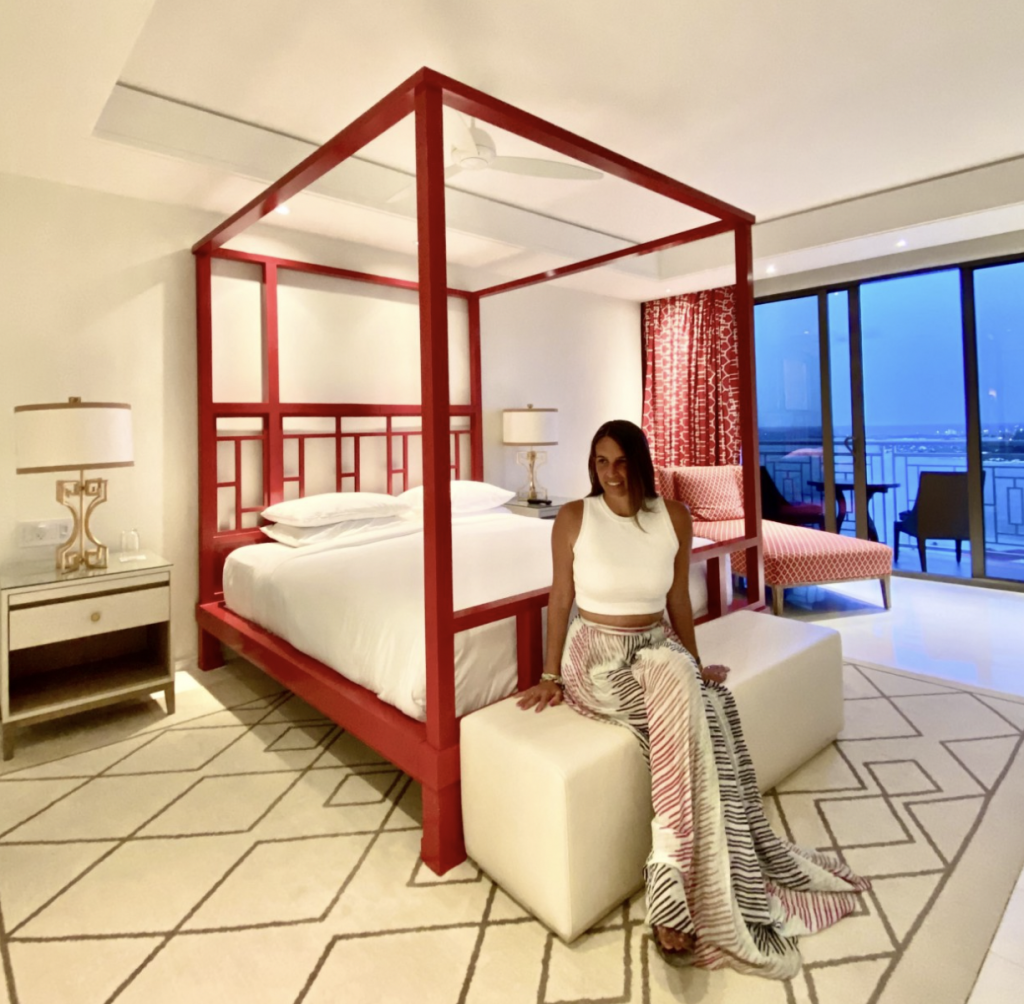 Dining options at Baha Mar are endless, with a plethora of cuisine options from around the globe. If you are in the mood for Mexican, Costa offers bites like guac and chips and tacos, all while dining al fresco (the outdoor restaurant is suspended over a pond of orange coy fish). At Carna, meat lovers can feast on ribeye, tenderloin, filet mignon and Wagyu beef, and you can experience a full butcher's table with steak options behind glass as you walk in. Craving Kosher sushi? Cinko has a mouthwatering selection of rolls and even ceviche!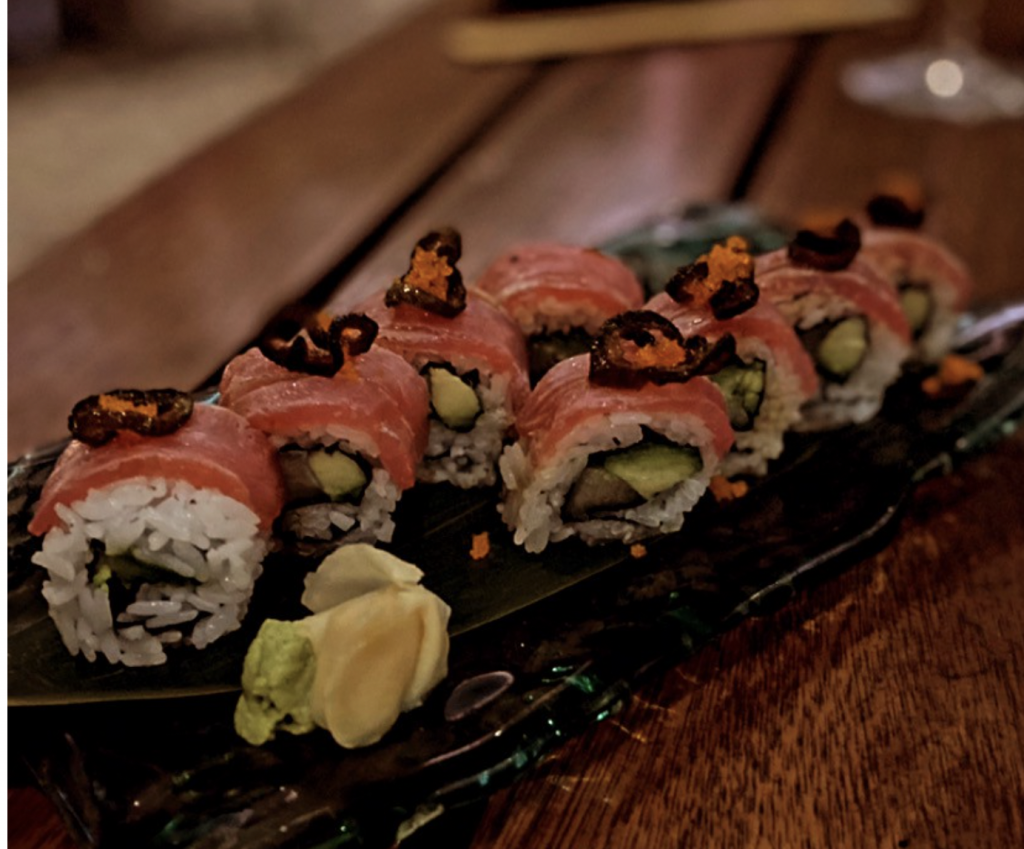 If you are in the mood to take a little risk in the evening, the casino offers all of the perks, with traditional games ranging from slots to poker. The best part? In the middle of it all is a fun little jazz bar where you can request your favorite music, order a cocktail and listen to a live band play it with a keyboard and sax.
Built in 2017, the rooms face the ocean and are modernly designed. The suites at the Reserve showcase Asian-inspired furniture with a giant bathtub, as well as a pool table, fireplace and even a massage room. If you are looking to book a vacation to The Bahamas and want to enjoy beach life, pool relaxation and incredible cuisine without stepping foot outside, Grand Hyatt Baha Mar is the spot you need to wander to.
Photos Courtesy of Katherine Fleischman.