Everyone knows about the significance March 8th: International Women's Day, but many do not know that there's an International Men's Day (IMD). Since 1999, IMD has been observed worldwide on November 19th honoring the positive value men bring to the world.
To celebrate the guys in our lives on their special day, we've created a mini luxury gift guide.
The latest must-have fashions and accessories include solar-powered, environmentally- friendly, sustainable timepieces from Montreal, Canada by Solios watches. The stylish eco-conscience designs that eliminate the need for watch batteries are sure to make a positive statement! Classic looks with a modern outlook.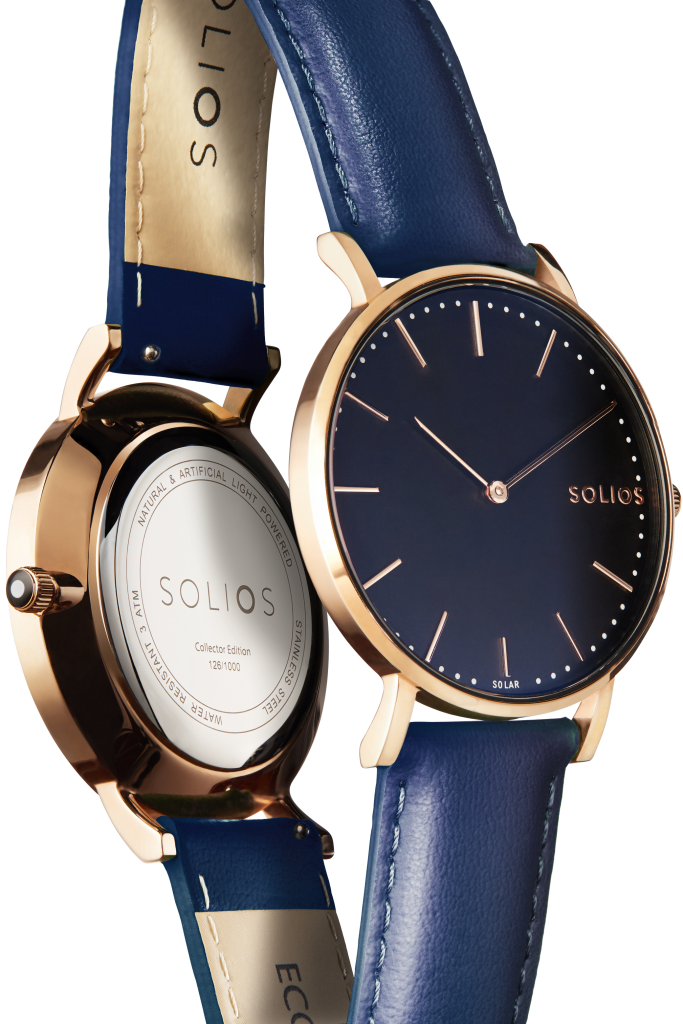 Time Concepts has unveiled its latest collection, the Szanto ICON Signature Series: Roland Sands chronograph watches. In case you aren't familiar, Sands is an American motorcycle race champion and designer of high-performance motorcycles and these watches are meant 'to reflect his zeal for racing and love for the motorcycling community.'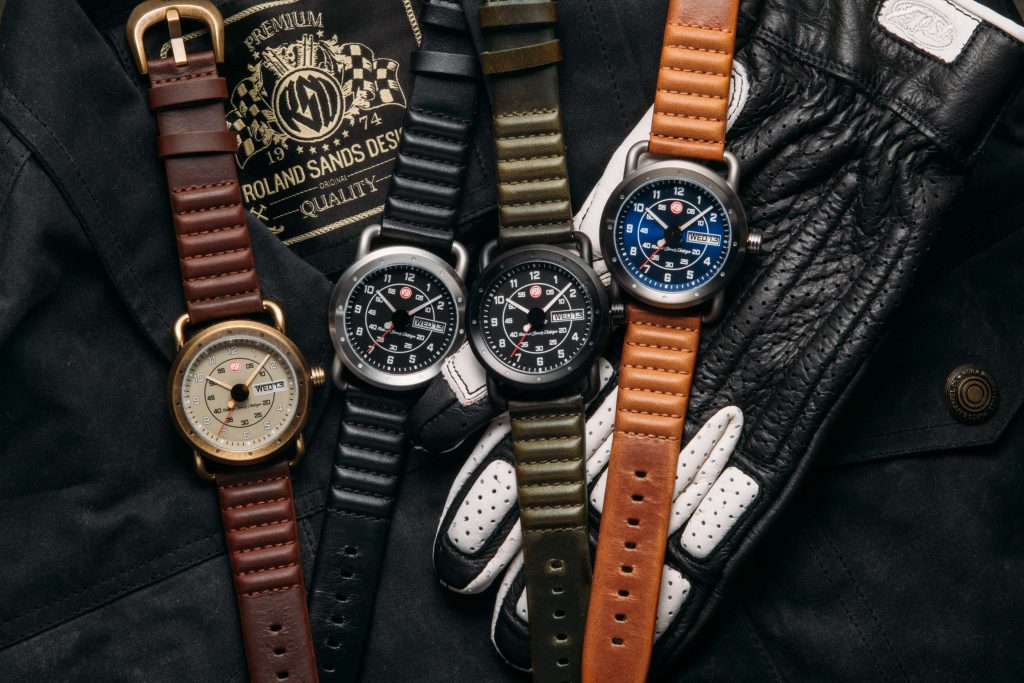 The iconic American brand Revo has unveiled Revo Black, a brand new, lighter-than-air frame and photochromic lens option that shifts from light to dark automatically, with two styles made in collaboration with Olympian Bode Miller.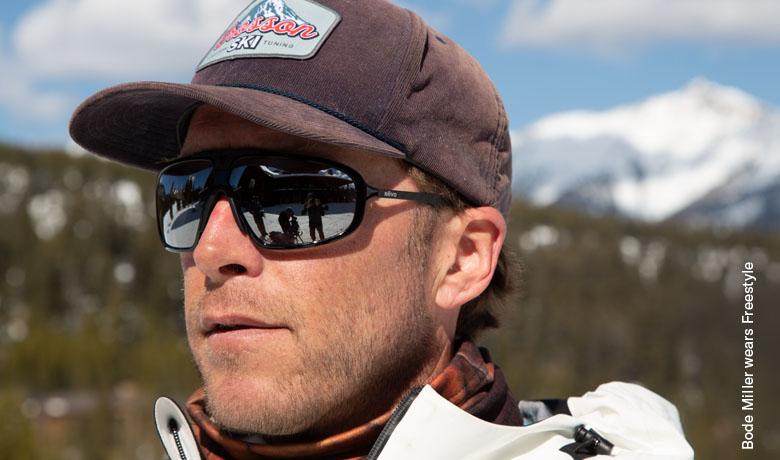 VALLON, a family-owned, Amsterdam-based sports eyewear brand, featuring high performance eyewear in classic styles, is known for its sports/leisure hybrid designs. My pick is the 80s-inspired Howlin' Malizia style.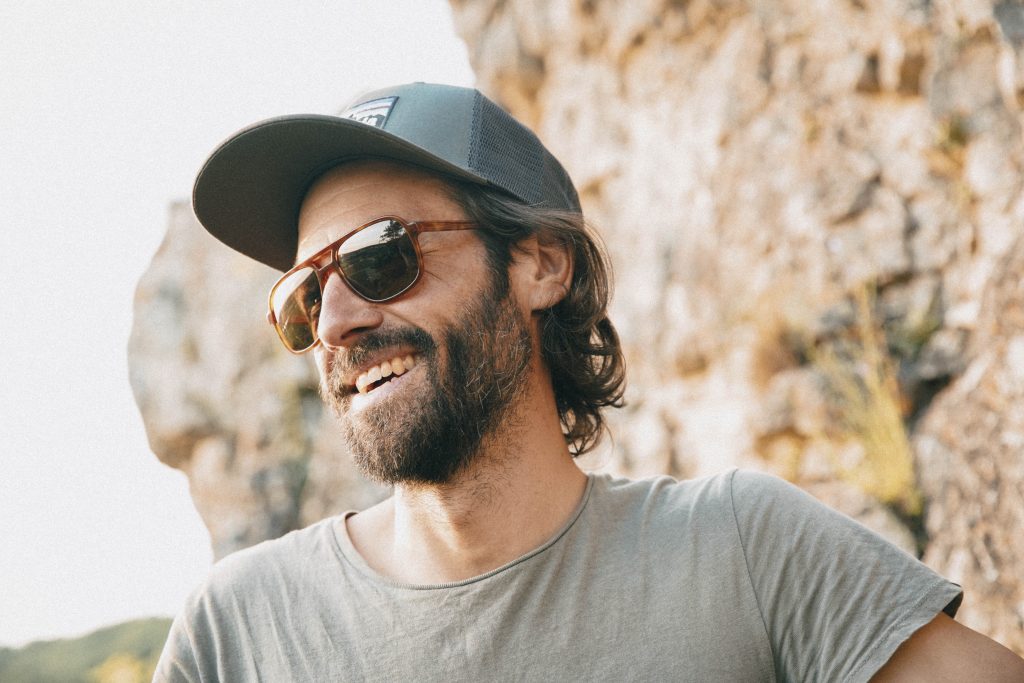 Third Mind's stylish dress shoes are game changers. The brand's breathable, recyclable knit styles offer sophistication and comfort. The classic Gene penny loafer can be dressed up or down, perfect for any occasion.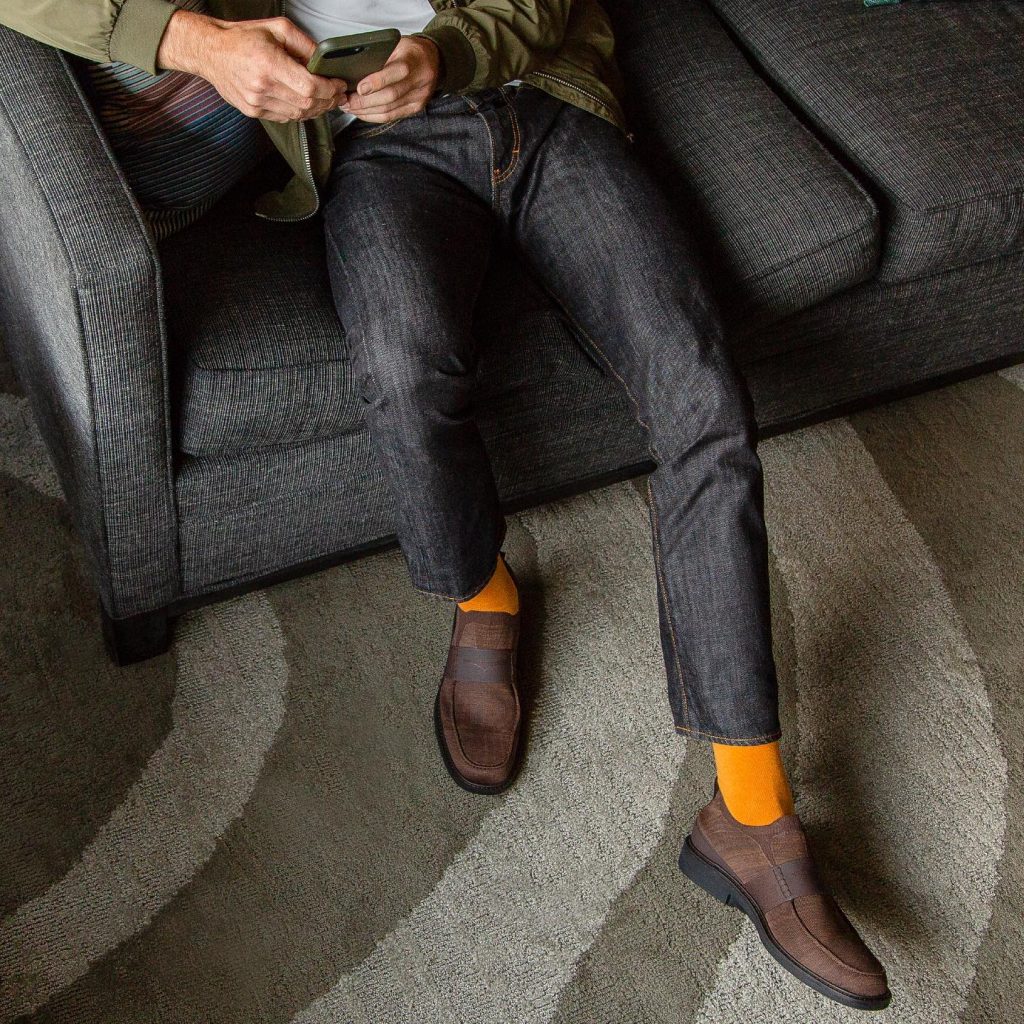 Founded in Italy almost forty years ago by brothers Manfred and Peter Erlacher, Chervò designs and markets luxury Italian golf and sportswear worldwide. The high quality apparel marries Italian style with the latest in eco-friendly, technically-forward fabrics. New arrival, the Niccolo jacket in a merino blend is this season's showstopper.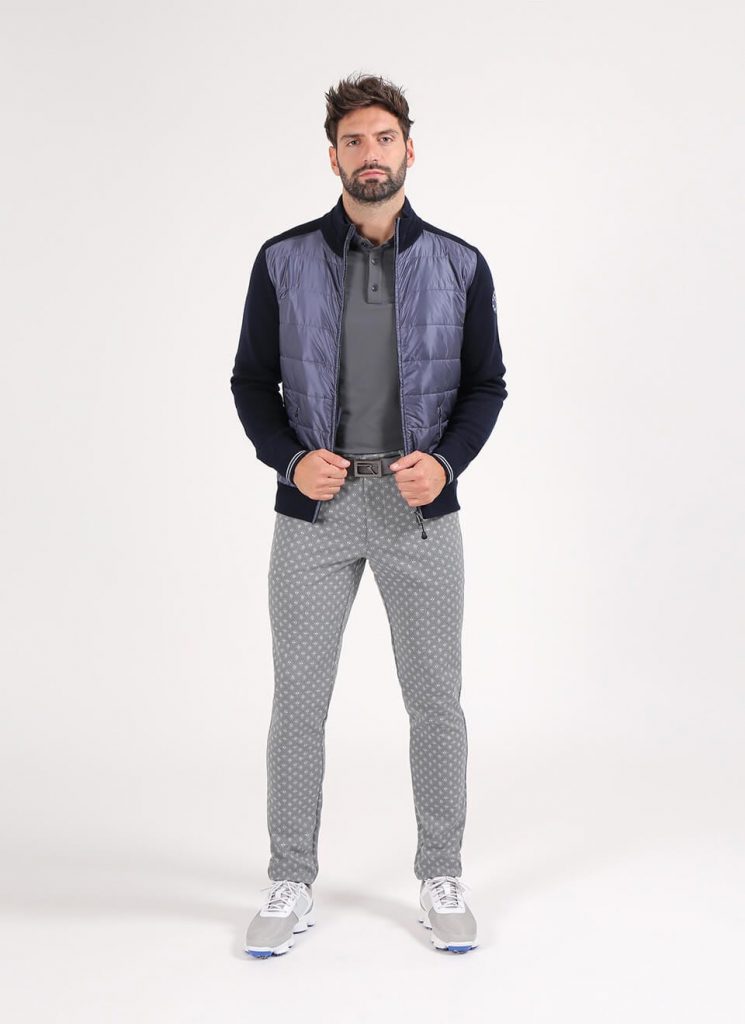 Wrap your man in a timeless scarf from BIG LOViE's Purposeful Collection. The classic and elegant scarves are made of luxurious, uber soft cashmere enhanced with breathable, warm wool and are available in double-faced color combos.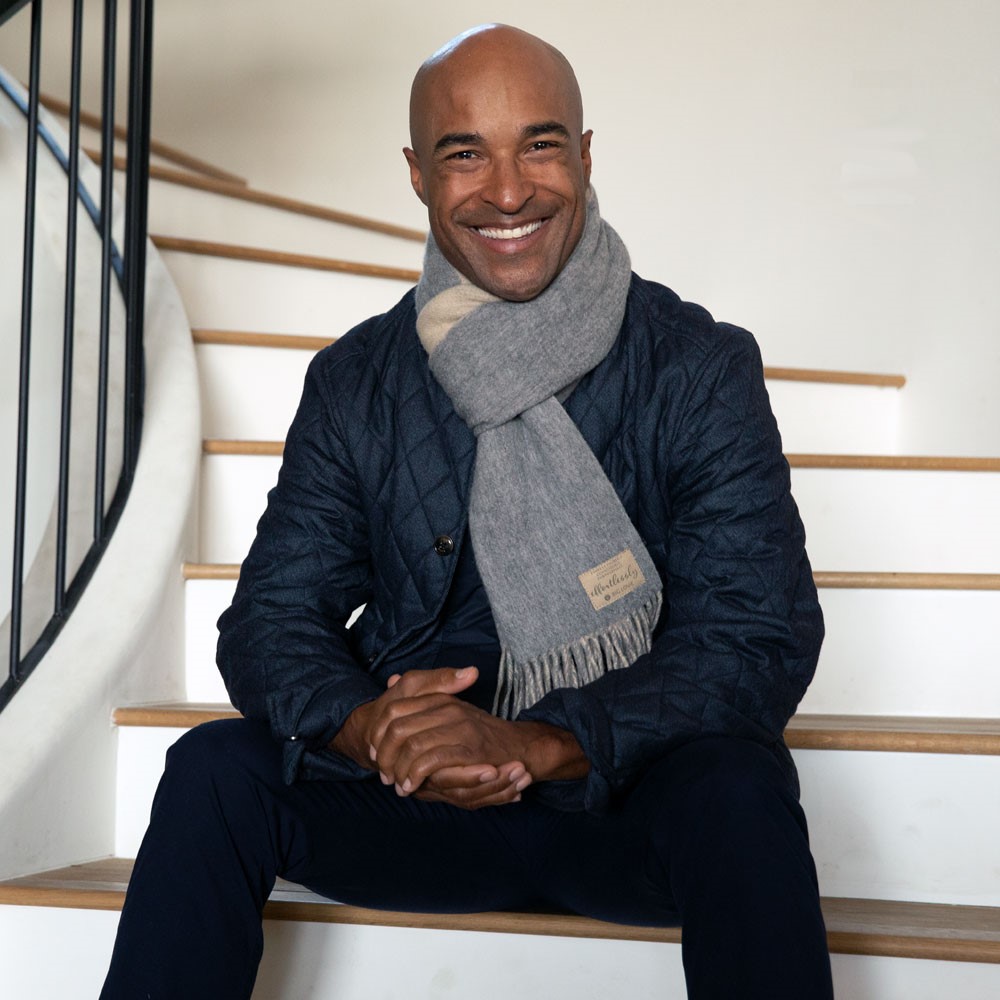 Groovy Groomsmen Gifts offers a selection of unique personalized gifts and sets for men, including my favorite, the Debonair Deluxe Gift Set, comprised of a wool/silk tie, an engraved tie clip and a pair of cufflinks, all presented in a stylish wood box. The brand also features a wide range of products, including wallets, tumblers, knives, and more, all which can be engraved with your man's initials.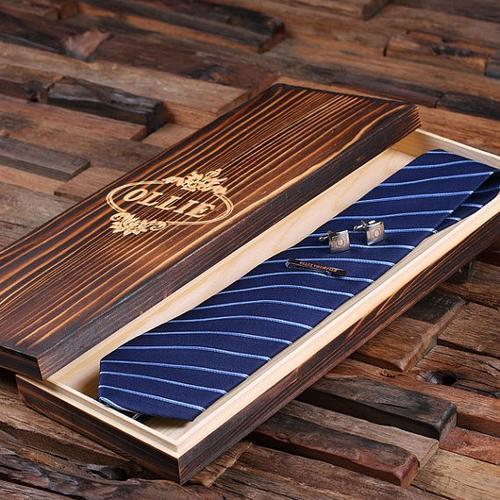 And the key to a man's heart…
Perfect for the bachelor, Steeped Coffee will hit the spot, featuring a proprietary brewing method that does not require machines or brewing equipment. The hand-roasted, ethically-sourced, Direct Trade coffee comes in single-serve bags that are nitro-sealed to ensure freshness.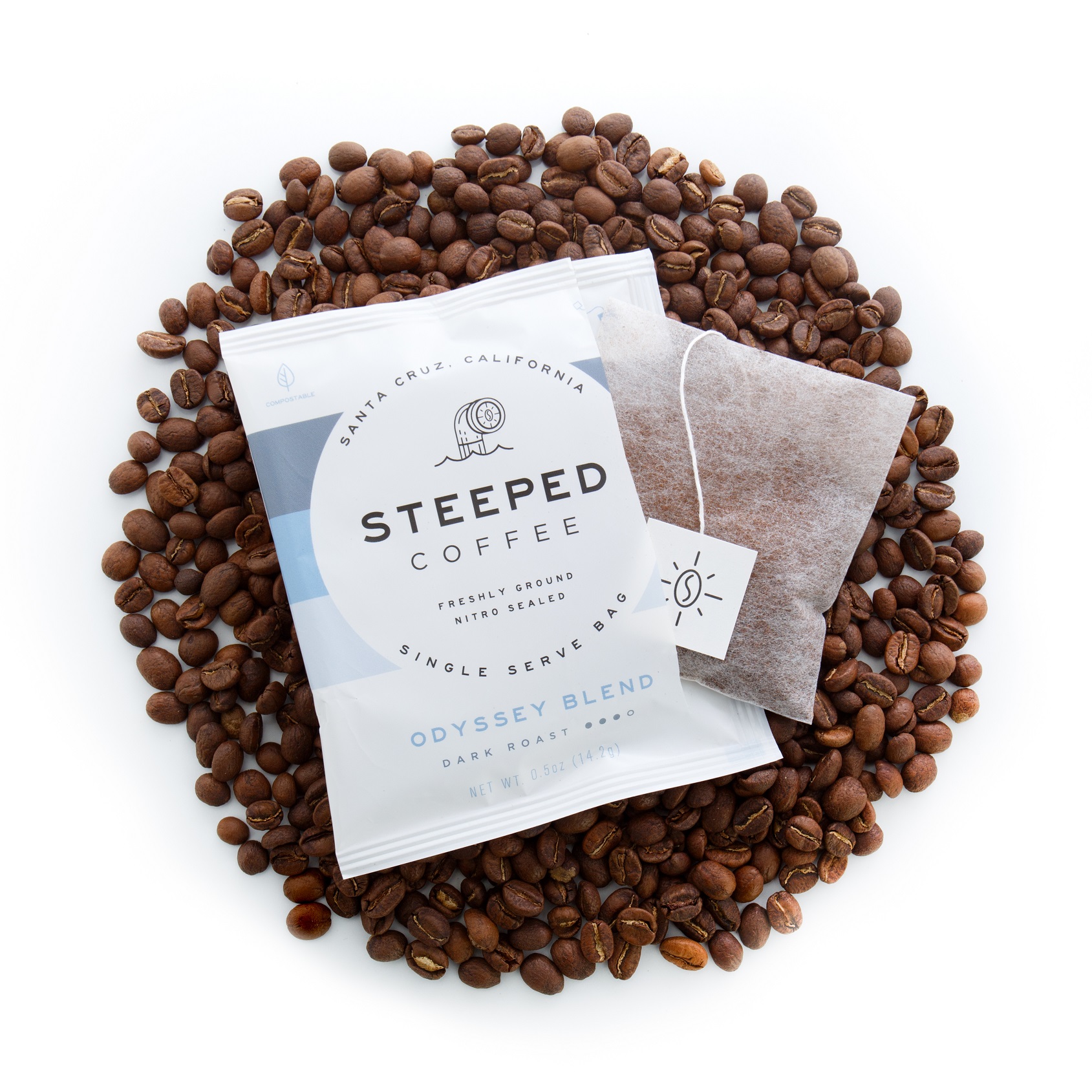 For nature lovers wishing for a spot of tea, Simpson & Vail's National Park Gift Sampler includes 10 different packages of tea, each inspired by the flora, colors, environment, and overall beautiful scenery of the nation's parks.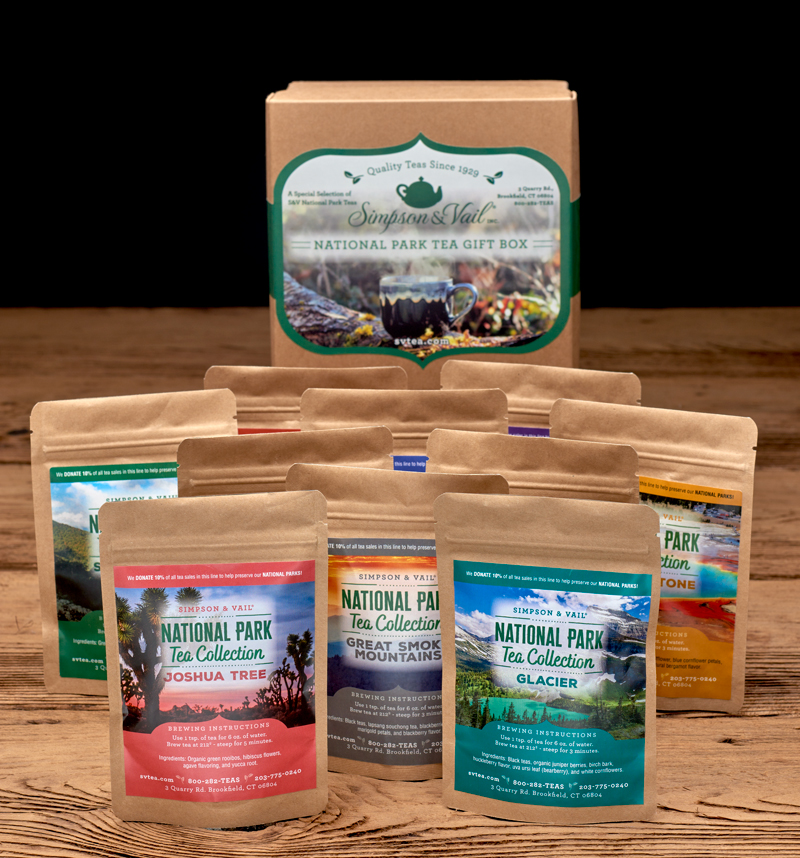 For the fruit lover and home chef, a curated Tropical and Exotic Fruit Box, delivered fresh to your front door, is a truly thoughtful gift. Each box features fruits not typically found in your grocery store like pink guava, dragon fruit, mangosteen, and Pink Glow™ pink pineapples. All boxes are accompanied by reference cards and authentic recipes by chefs from the fruit's country of origin.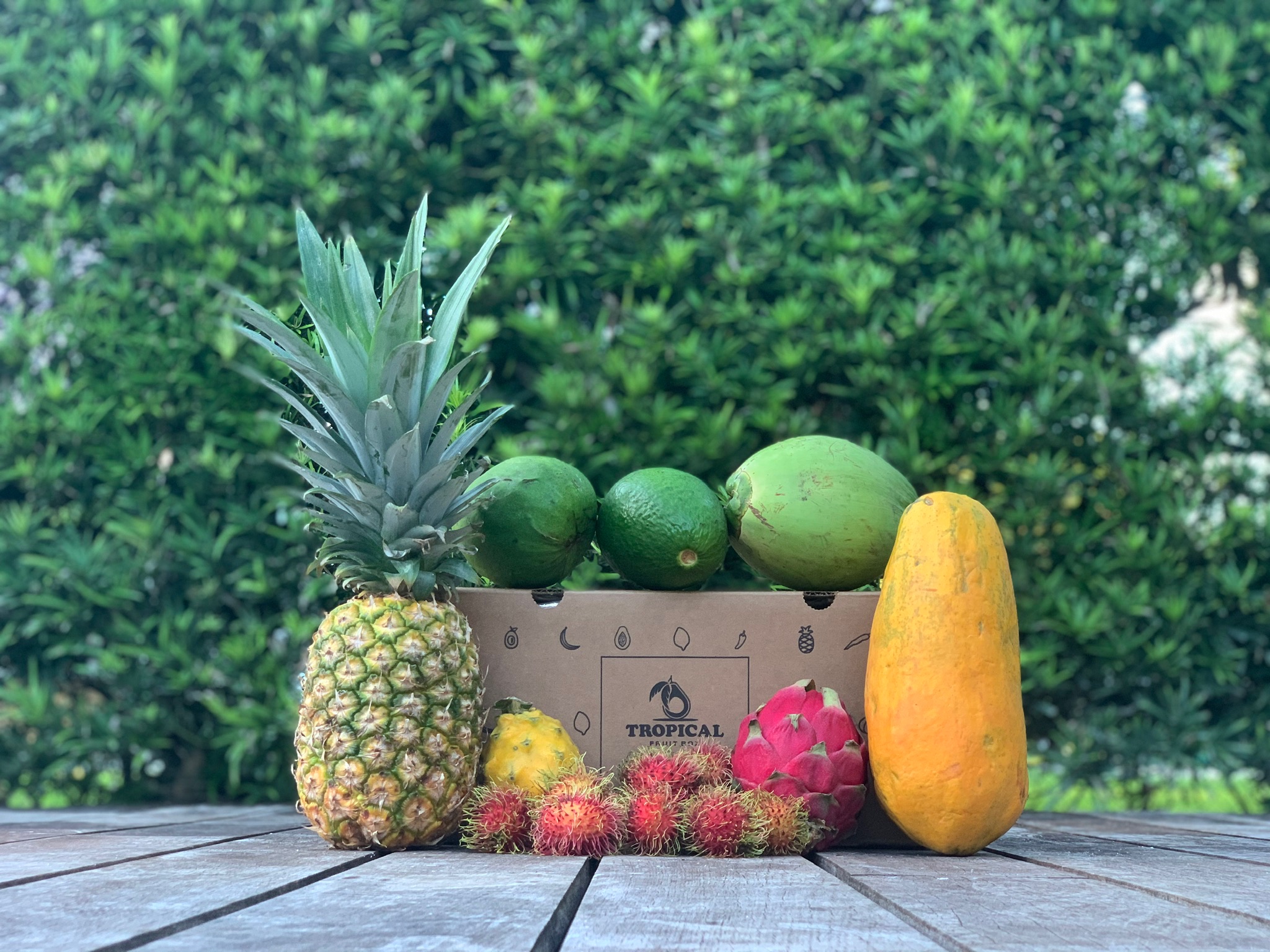 And for a decadent treat, Real Treat's Dark Chocolate Chunk with Smoked Pecans Cookies will satisfy your man's sweet tooth. The organically certified cookies are delicious, made with quality ingredients, without artificial flavors or preservatives.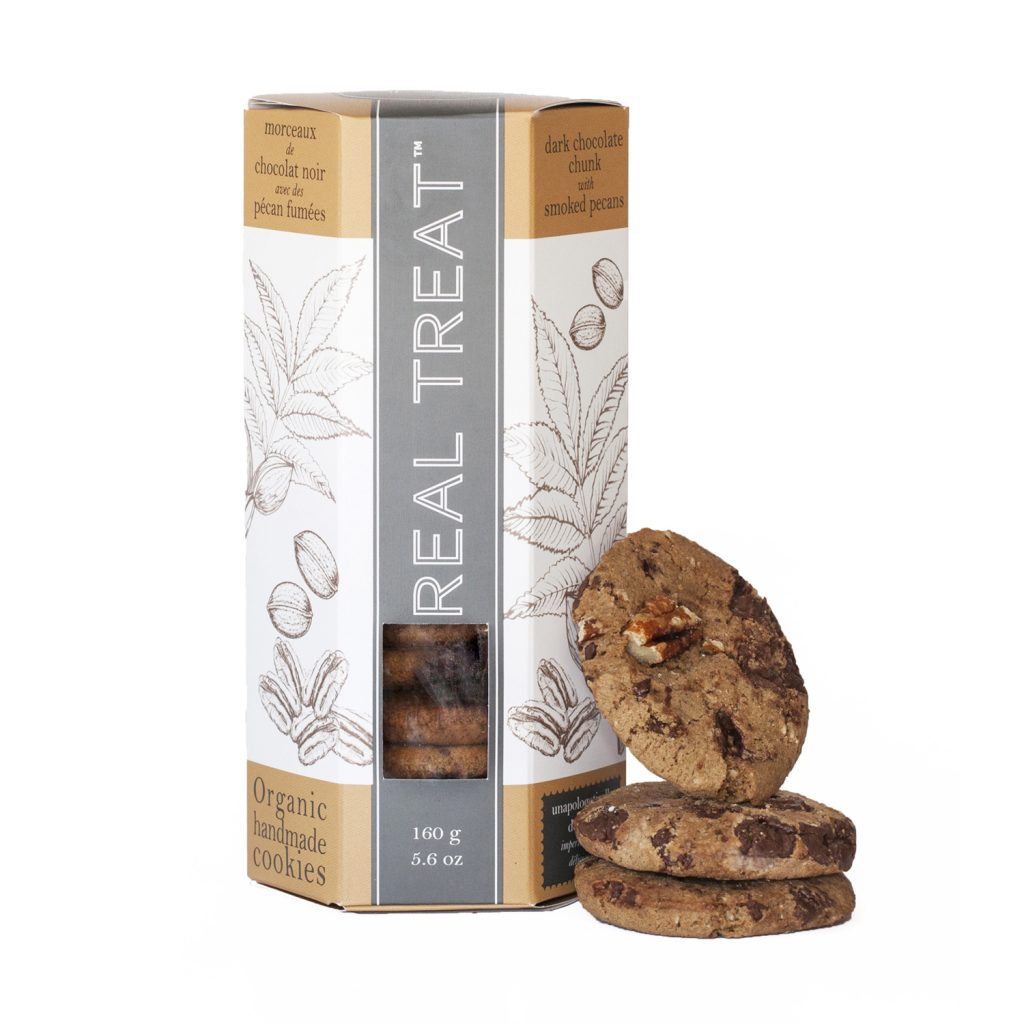 A custom-scented handmade candle by Emmerse by Brave Sanity will create a calm and relaxing setting with unique aroma blends of woodsy pear, vibrant black amber, spicy vanilla whiskey, and many others. The luxury, soy wax candles are available in 10, 16 and 26 ounce sizes and last from 45 to 185 hours.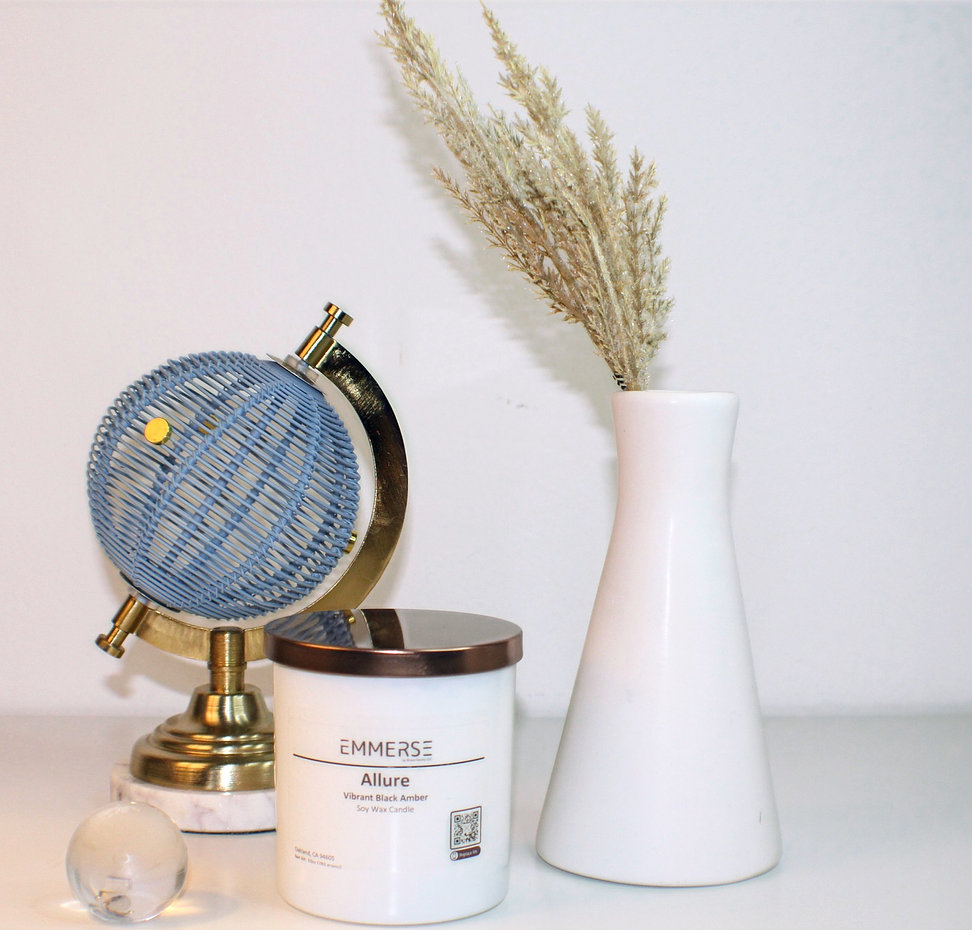 For the bookworm…
For the music collector, THE BEATLES: GET BACK (Callaway and Apple Corps), the first official standalone book to be released by The Beatles since the global bestseller The Beatles Anthology, should be on your radar. Beautifully designed and produced, the 240-page hardcover tells the story of The Beatles' creation of their 1970 album Let It Be, in their own words and features hundreds of previously unpublished images, including photos by Ethan A. Russell and Linda McCartney.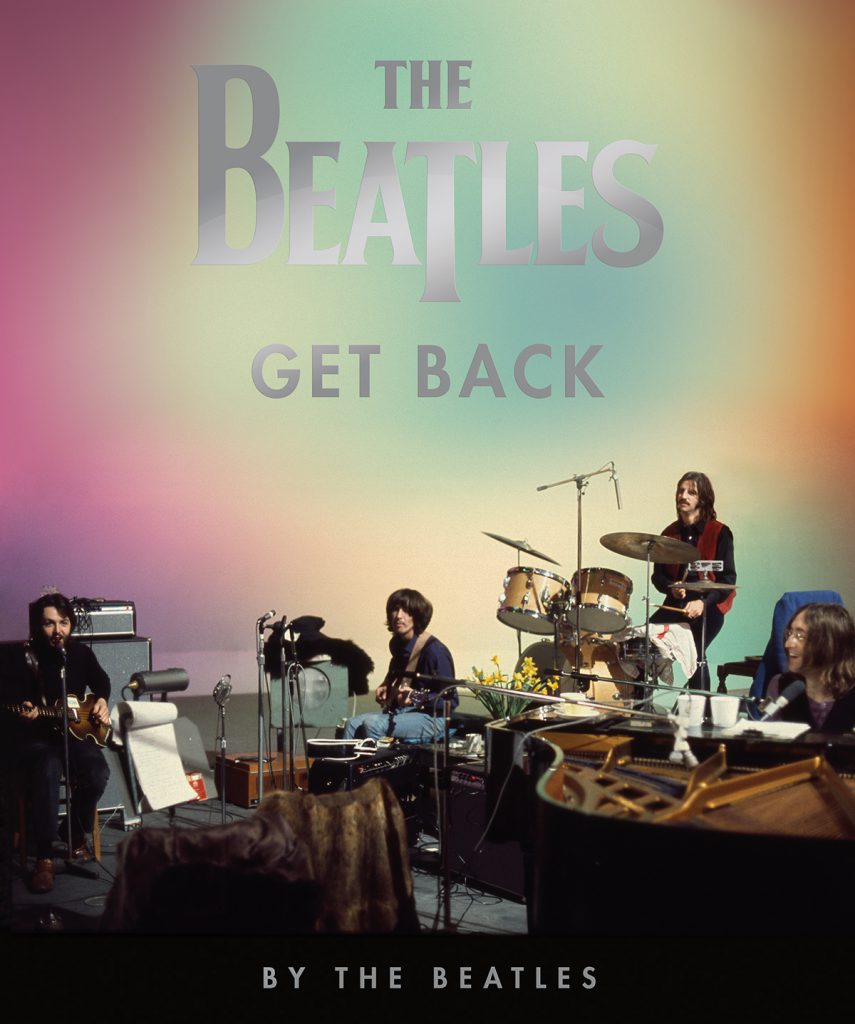 Also on your radar should be Bond: Photography by Terry O'Neill, The Definitive Collection (ACC Art Books) that features iconic portraits, contact sheets, and never before seen images from Goldfinger, Diamonds Are Forever, Live and Let Die, Golden Eye and the Bond spoof, Casino Royale. With the film's new release, this book offers a wonderful retrospective of everything 007.
Bruce Springsteen: Live in the Heartland (ACC Art Books) features never before seen images of 'The Boss' while performing on stage, captured over the course of five decades, from 1974 to 2016, by Janet Macoska. It's a must have for any classic rock or Springsteen fan.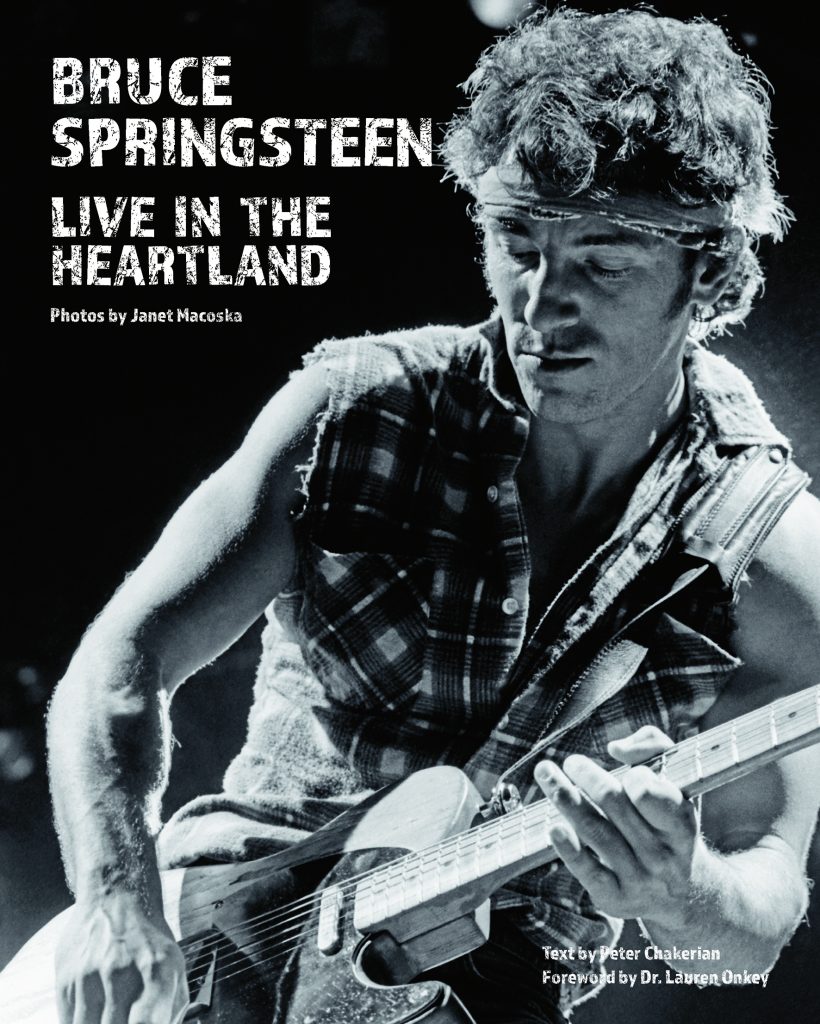 Perfect for November 19th is the updated version of Brett Cohen's Stuff Every Man Should Know (Quirk Books). Cohen highlights the multifaceted aspects of the modern man and the importance of adapting and growing in the 21st century.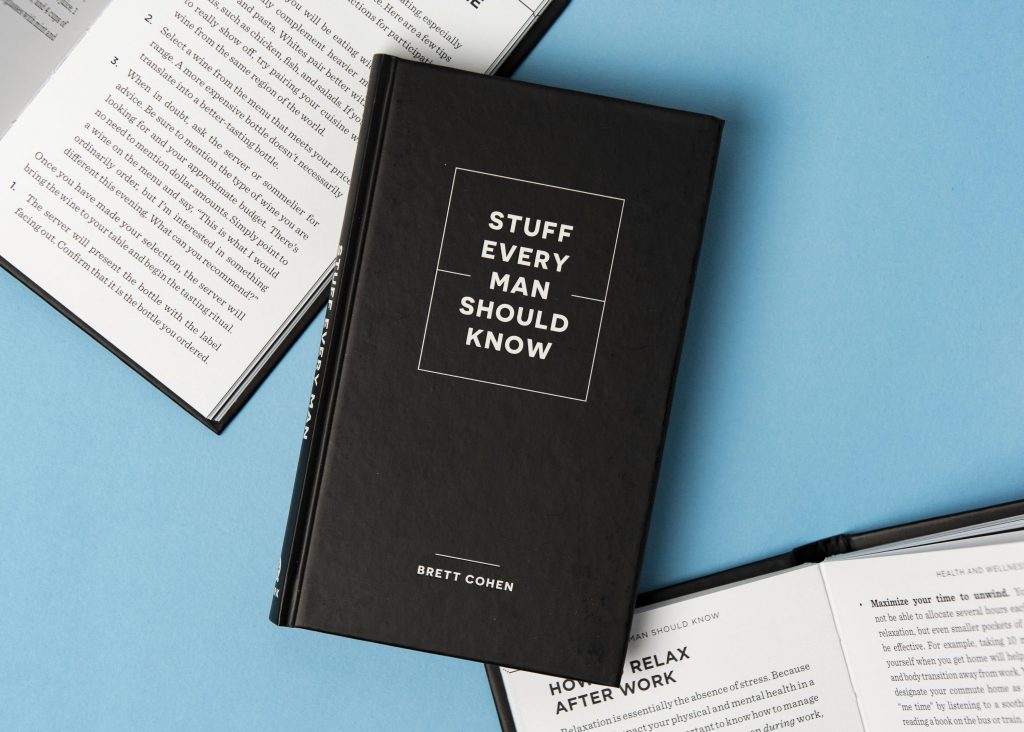 For the classic Western buff, Verdugo Entertainment has launched a collector's Blu-ray Box Set featuring "King of the Cowboys" Roy Rogers' first and final starring role films. The box set, which bookends Rogers' career, includes the newly remastered 1938 film Under Western Stars, and the newly restored 4K version of the 1975 modern western classic Mackintosh and T.J. The set is available now for presales on Amazon.com and Walmart.com in advance of its November 23, 2021 release date.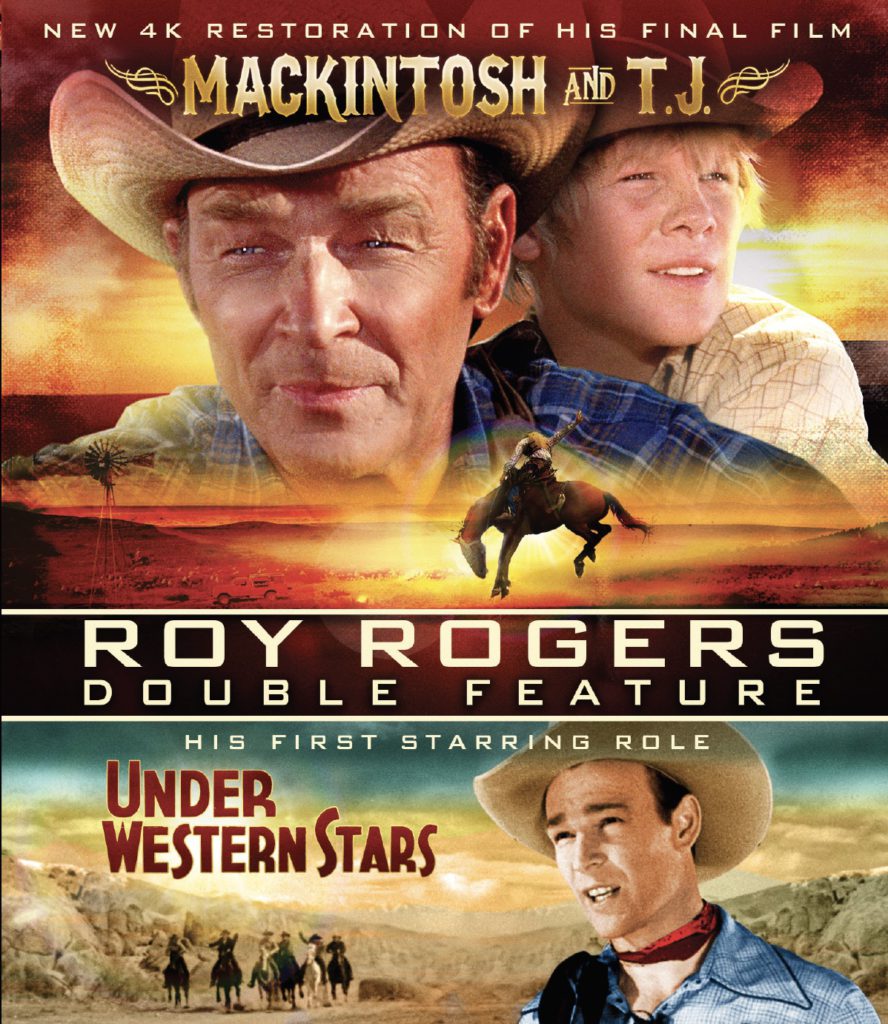 Now for the latest innovations….
For the sharpest views around, Celestron's Regal ED Roof Prism binocular series is not to be overlooked. The premiere line of performance-level field binoculars with both ED objective lenses and flat lenses offers a clarity rarely seen in outdoor settings.

Providing a new take on the traditional lockbox, Trova is a lockable discreet storage device that prevents others from accessing personal, private objects and valuables. The stylish IoT high-tech box can be unlocked via the brand's app and the owner's phone security authentication.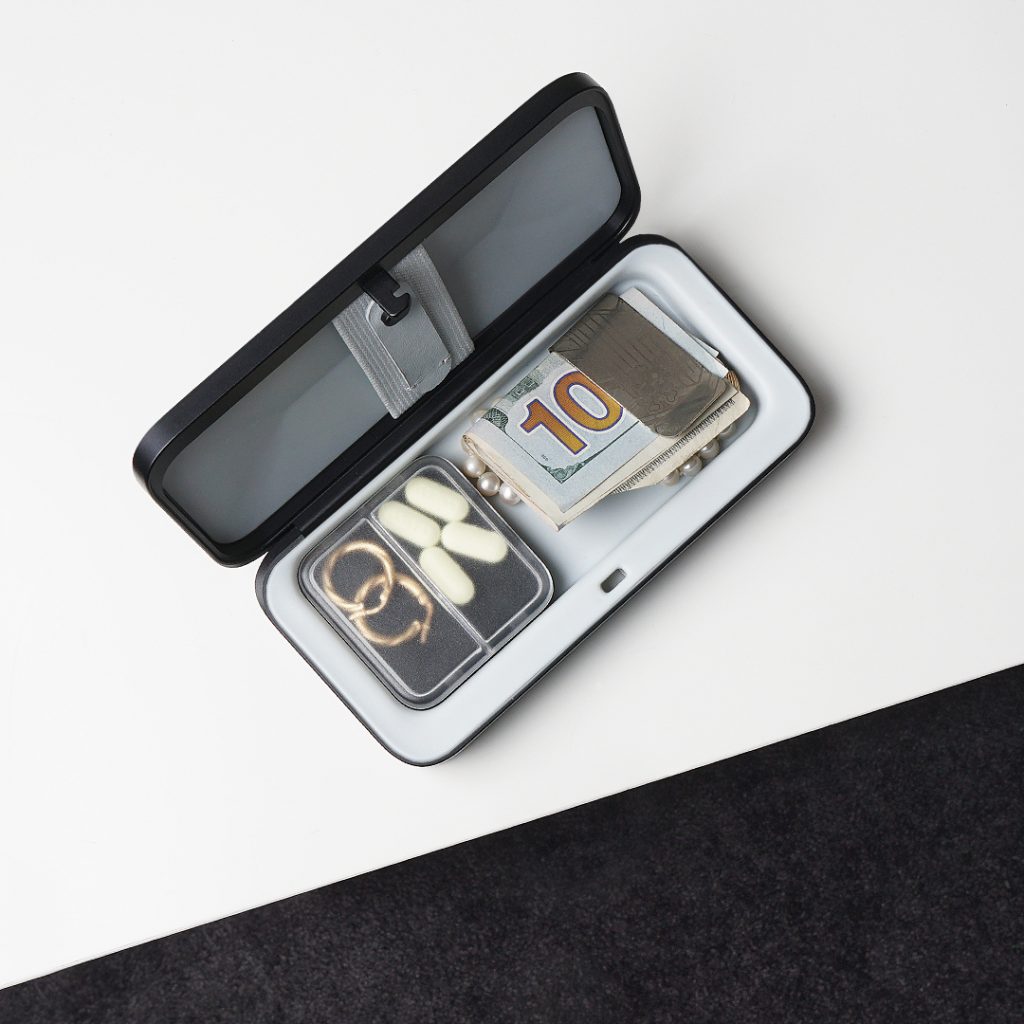 Let him stay connected to his music and the outside world with JBL Live 300TWS in-ear, compact wireless headphones. Featuring JBL's incredible signature sound, one can tune in or out with noise control, while staying alert to one's surroundings with Ambient Aware, or use TalkThru to chat with friends, all without removing the headphones.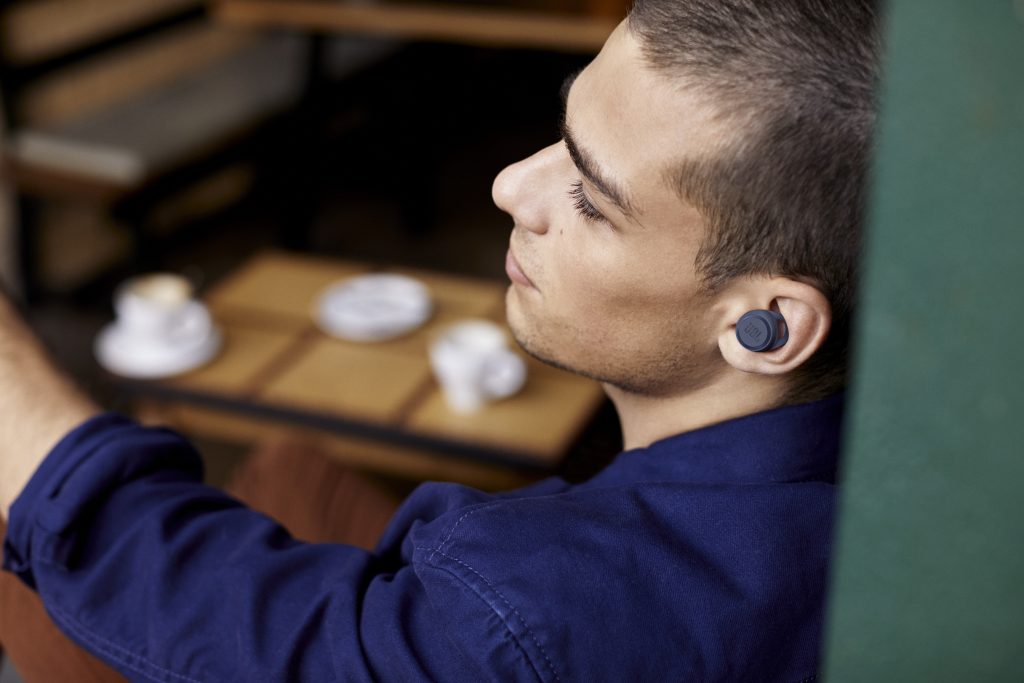 To light the way, Liteband® PRO 1000, the first ever 210° wide beam, low-profile adjustable LED headlamp, is a unique yet practical gift for the hard to buy for gent. The balanced, comfortable design and wide beam illumination is perfect for professional tradesmen and is great for all outdoor activities.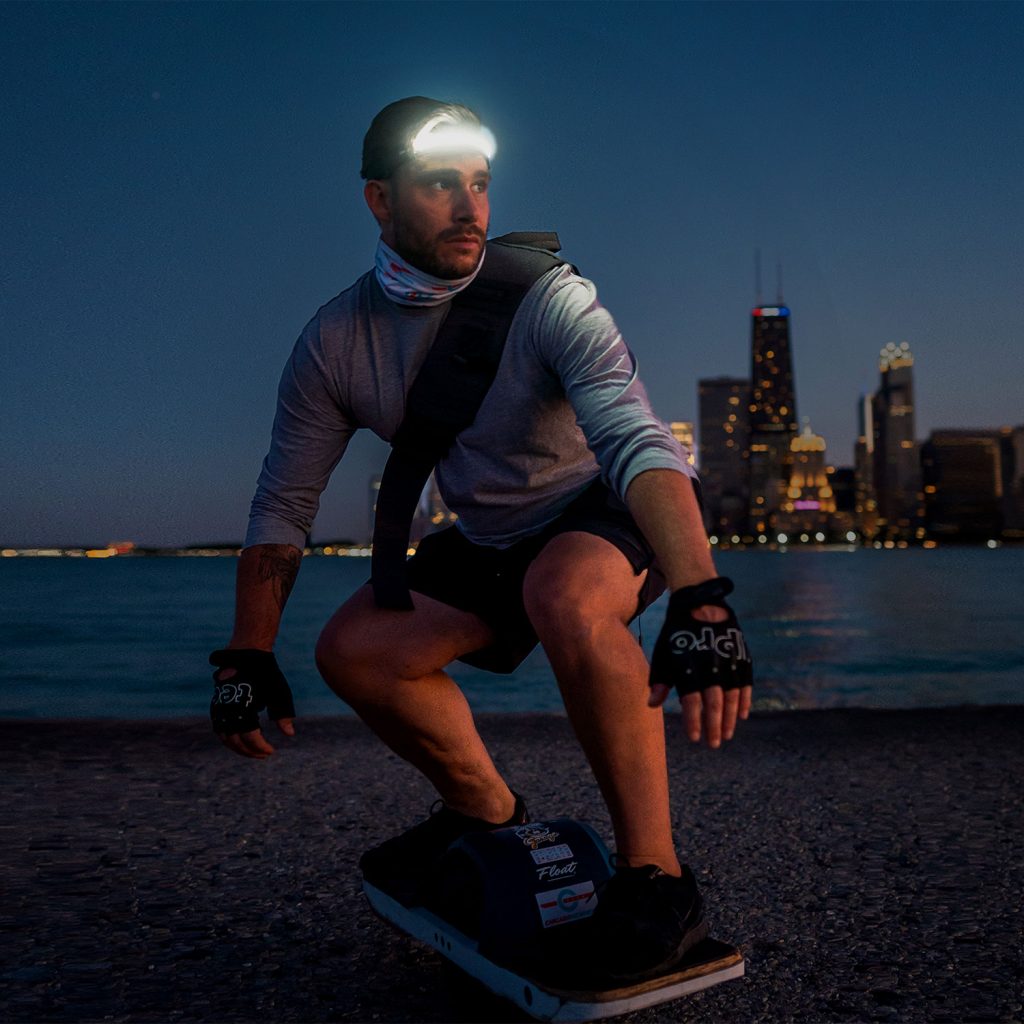 Last but not least is the Back Buddy, an easy to use trigger point massage tool that quickly eliminates tension and pain in the back, neck and any part of the body that gets tight. Simply place the Back Buddy on a chair or floor, then sit or lie down and lean back and feel the tension melt away. He will be forever thankful!

Featured Image by Mattheus Ferrero.