Life is all about choices unless you've visited THE ROW in Reno. Home to three unique resort hotels, guests of each one are welcome to enjoy the amenities offered by the other two, as well. Whether your preference range from eclectic urban carnival vibes at Circus Circus to El Dorado's Western-influenced luxury or upscale elegance of Silver Legacy, you can be assured of high-end accommodations, expertly prepared meals, and thrilling activities that include gaming, spas, live shows, and more.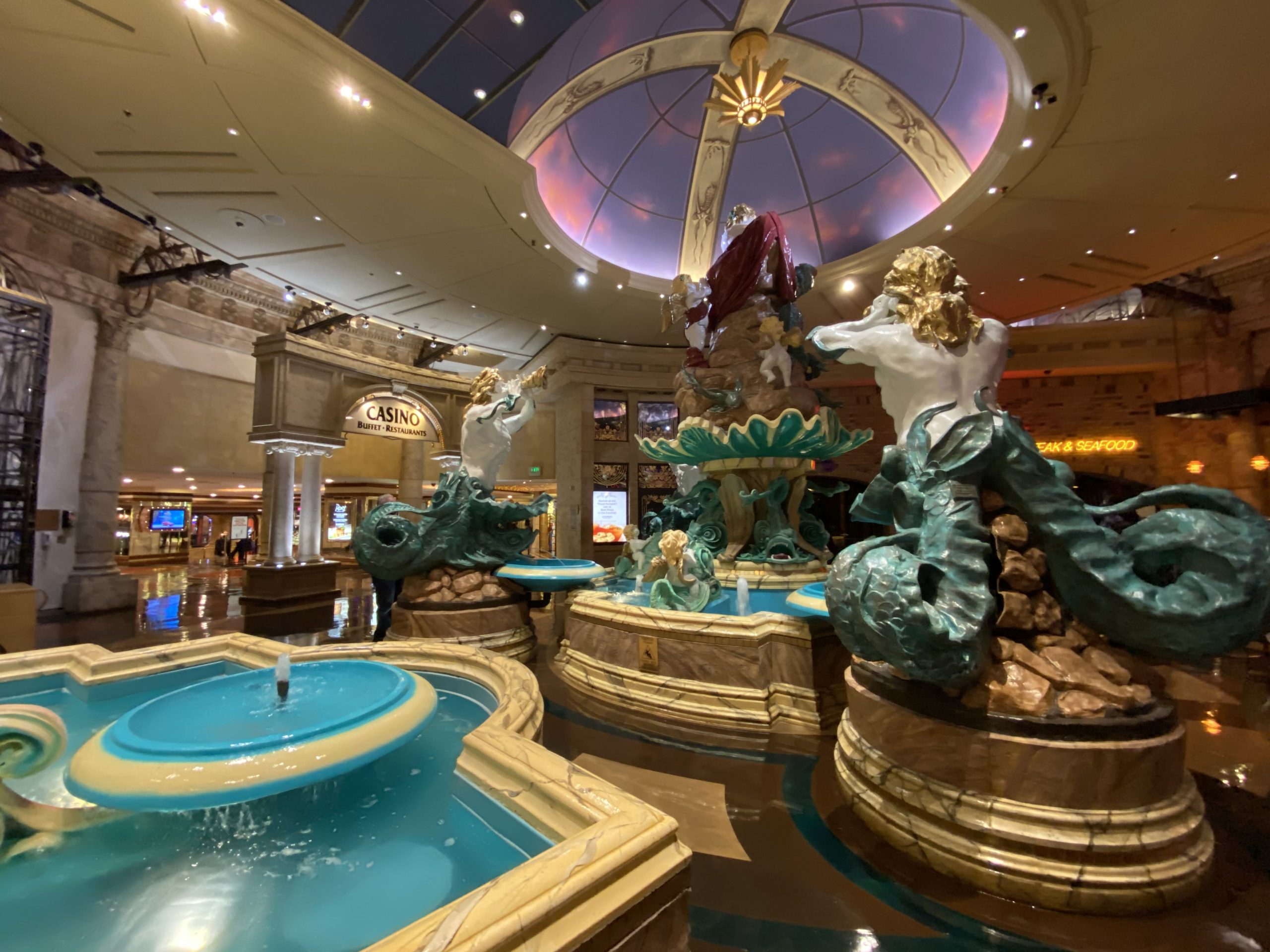 It's Time to Travel
As more and more travelers begin packing their bags again, this is the perfect opportunity to visit Reno. Not only is the city easily accessible, but everyone at THE ROW is wholly committed to providing the highest standards of cleanliness while also prioritizing guest services. From social distancing measures to reimagined housekeeping practices that offer unobtrusive care, guests at all of the resorts on The Row will enjoy warm hospitality in an environment that meets all local, state, federal, and gaming regulators' guidance.
Rooms with a View and More
Perhaps the most striking thing about the rooms available at Circus Circus, Eldorado, and Silver Legacy is the views. Look out the window of rooms and suites for heavenly views of the mountains or the glittering city skyline. Rest well in luxury bedding, pamper yourself with upscale bath products, and indulge in fine dining to suit any culinary desire. At The Row, guests enjoy access to dozens of restaurants, bars, and lounges along with traditional casino games and the latest electronic gaming opportunities. Book spa treatments at The Spa at Silver Legacy to refresh and rejuvenate with hydrotherapy, facials, and massages. Live shows include leading acts in music, comedy, and entertainment on-site. And if you don't want to leave your room, relax with HDTV, soak in a soothing tub, or socialize in your own private sitting area.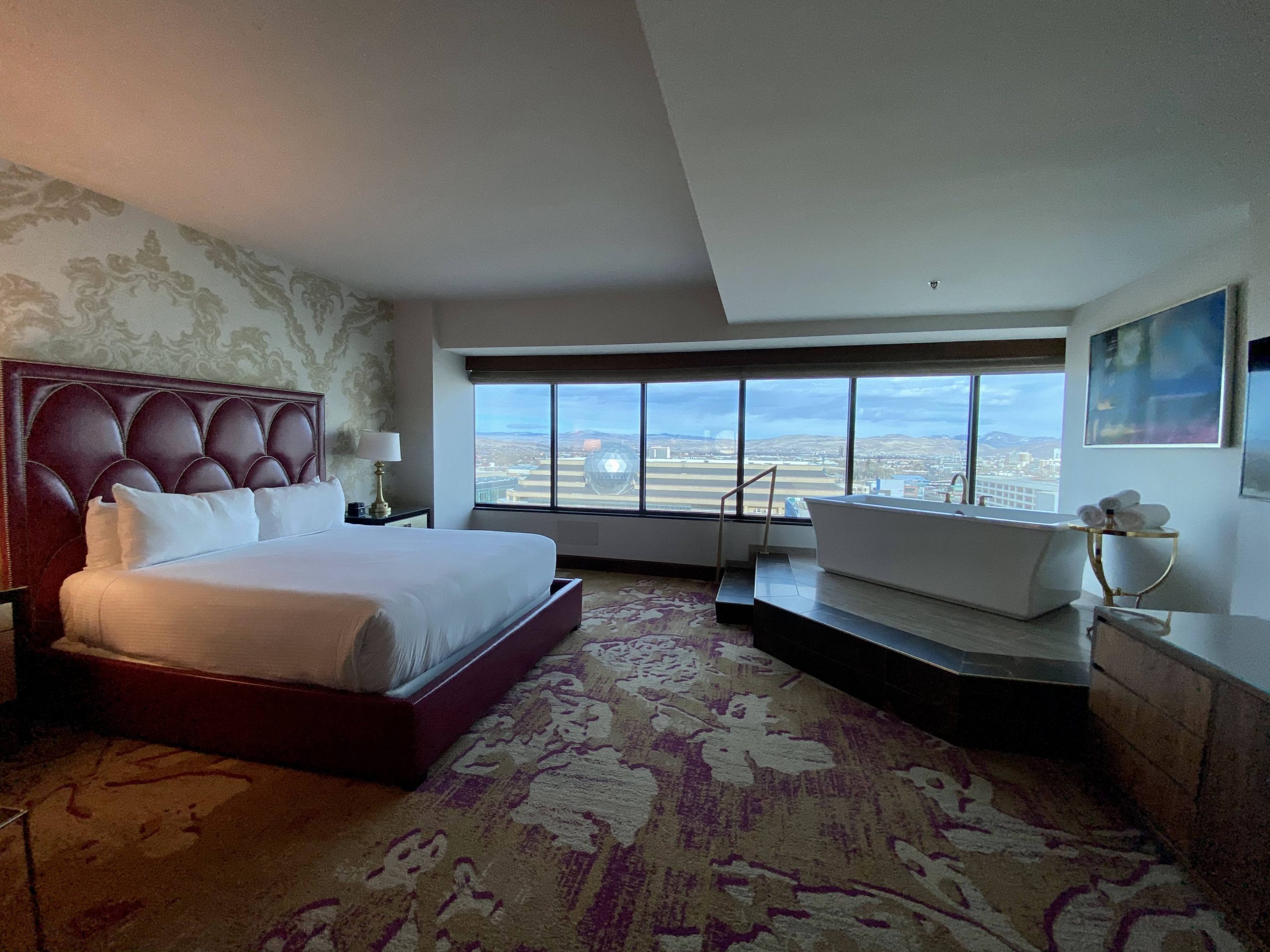 Exciting Meals to Tempt You
Circus Circus is home to casual dining at Piezzetta Pizza Kitchen and Yogurt Beach, and while El Dorado keeps up the easygoing feel with The Brew Brothers brewpub, the hotel also caters to those seeking fresh Italian cooking at La Strada Italian restaurant or steaks and chops at Roxy's. Try something new at Sushi Sake or Ichiban Japanese steakhouse. At Silver Legacy, book a table at the famous Ruth's Chris Steak House or tuck into American classics at Cafe Central. And with dozens of bars, cafes, and lounges, there's always a cup of coffee, baked treat, cocktail or wine, or small plates to enjoy.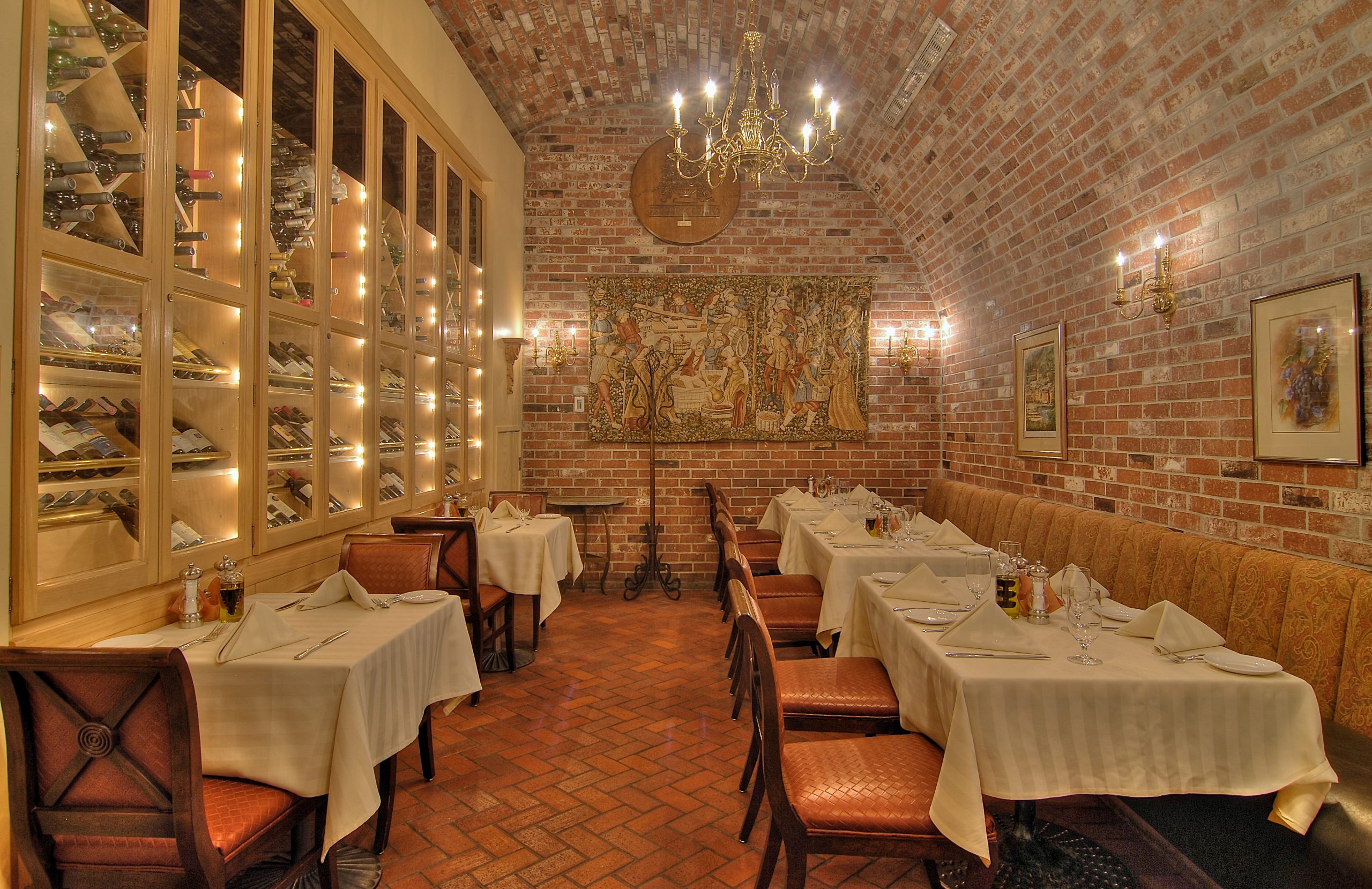 World-Class Gaming
Whether you enjoy classic games like blackjack, the convenience of slot machines or want to explore the exciting new world of electronic gaming, The Row has it all. Guests can complete their Casino Credit application before they arrive at The Row to make it to the gaming floors as quickly as possible after checking in. Try your hand at a gaming tournament or participate in one of the many giveaways that award guests with cash and prizes.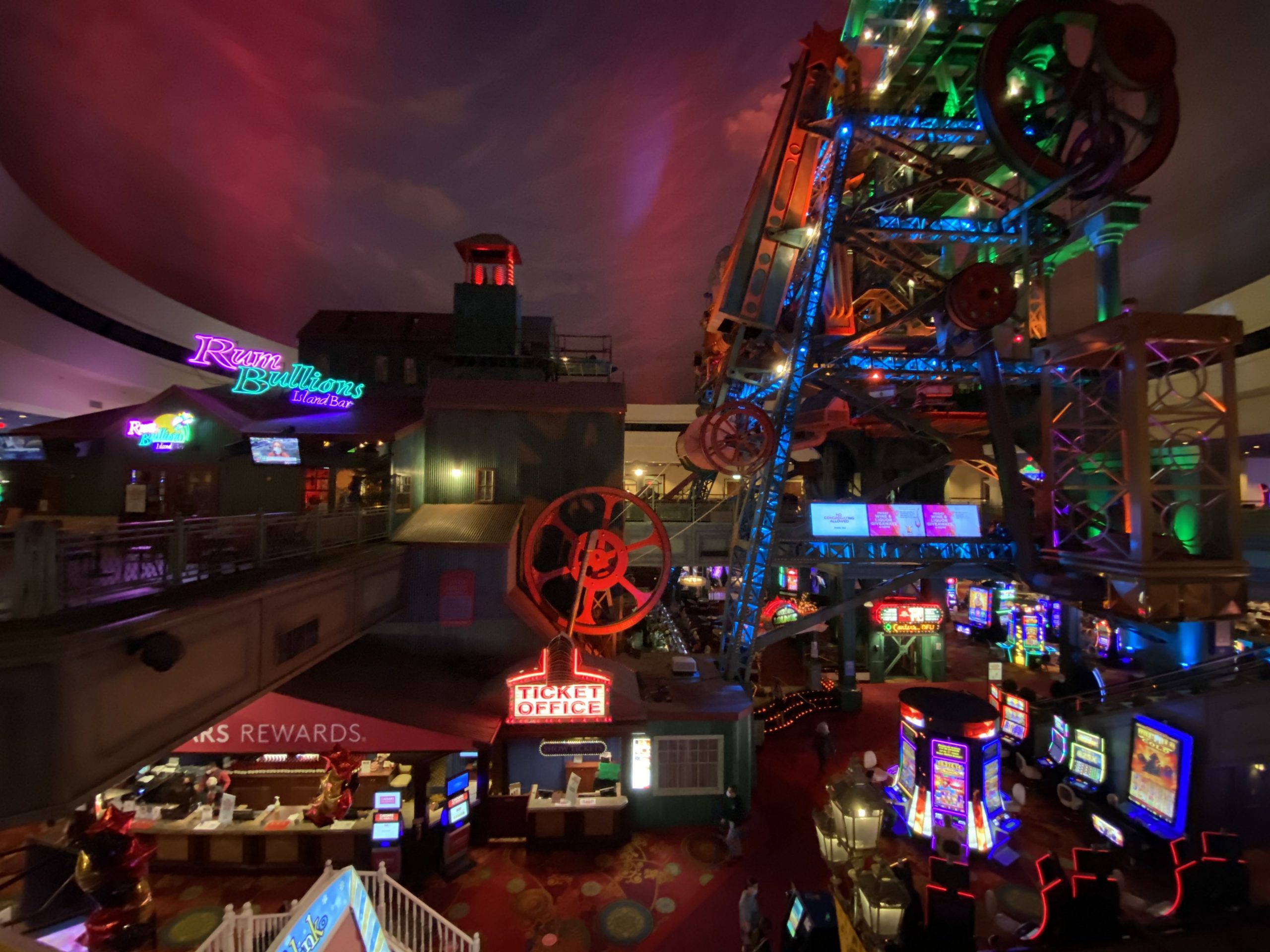 At THE ROW, guests enjoy the world at their feet. From spa experiences and restful accommodations to fine dining, dynamic gaming, and live entertainment, these three hotels — Circus Circus, El Dorado, and Silver Legacy — provide a place to truly get away from it all. And because guests of one hotel are welcome to enjoy the restaurants, gaming, shows, and spa services at any of the properties at The Row, it opens a whole new universe of fun.