Many people will agree that there is nothing quite like a trip to the casino in order to enjoy some fun, entertainment, thrills and excitement – plus the chance to win big money. The words 'luxury casinos' often conjure up images of the famous Las Vegas Strip, which has become known for its sprawling casino resorts and world class entertainment. However, Las Vegas isn't the only destination that boasts luxury casinos, as you will also find some great options available in South Africa.
When you visit one of the luxury casinos in South Africa, you can look forward to opulent surroundings, a buzzing atmosphere and a huge variety of games with some massive jackpots up for grabs. You can even boost your chances of winning by getting some practice in beforehand via online casinos such as Springbok Casino, which will also give you the chance to get a taste for some of the games you'll be able to play at one of South Africa's luxury establishments.
Some of the luxury casinos you can visit
If you are heading to South Africa, it is well worth paying a visit to one of these fabulous casinos. You can enjoy a unique and exciting experience as well as great gaming entertainment with something to suit all tastes and preferences. Some of the key luxury casinos you will find here include:
The Palace of the Lost City Resort & Casino
If you are looking for unadulterated grandeur and plenty of excitement, The Palace of the Lost City is a great choice of casino resort. You can look forward to 5-star service when you come to this luxury casino resort as well as ornate decor, a stunning setting and exemplary levels of service. In addition to the excitement of the casino, you can also enjoy access to top class amenities including a great choice of restaurants and bars, leisure facilities, and more.
The Cascades Hotel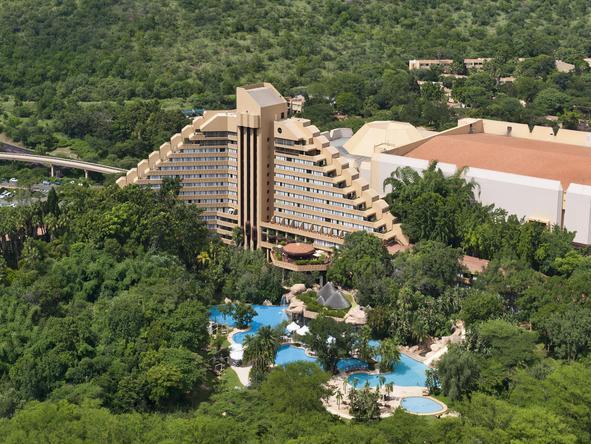 Located in the exciting and hugely popular Sun City, the Cascades Hotel is unique, luxurious and provides guests with access to 5-star amenities and surroundings. You can select from a range of room options to suit your needs, with all rooms boasting tasteful decor and comfortable furniture. Stunning gardens enable you to relax amidst beautiful surroundings, including the breathtaking waterfalls for which the hotel was named.
Sun City Hotel 

The stylish Sun City Hotel was the first to be built on this resort, and this is a 4-star hotel that provides everything from the thrill of the casino to the entertainment of the in-house theatre. The choice of rooms and suites will ensure that you enjoy the perfect stay with everything from luxury rooms through to presidential suites.
All of these hotels will enable you to enjoy a wonderful, memorable experience in a resort that has all of the facilities, amenities and entertainment you could want for the perfect holiday.