​With summer rapidly approaching and the pandemic restrictions beginning to lift, it's time to revamp, rejuvenate and revitalize our beauty and wellness regimes. Following are the latest discoveries to help us beautify ourselves, inside and out.
Manta SILK Mask will help one get the deepest, most relaxing sleep ever. Made with luxurious 22 momme silk, this anti-aging, 100% blackout mask is optimized for deep sleep. Made with lustrous and durable 22 momme silk that prevents wrinkles and refreshes skin cells, Manta SILK Sleep provides the anti-aging benefits of deep sleep and the anti-aging benefits of silk at the same time. It's 100% machine washable with fabric containing 18 essential amino acids that refresh one's skin cells during sleep, with its nonabsorbent, hypoallergenic fibers to keep natural oils and expensive face creams where they belong.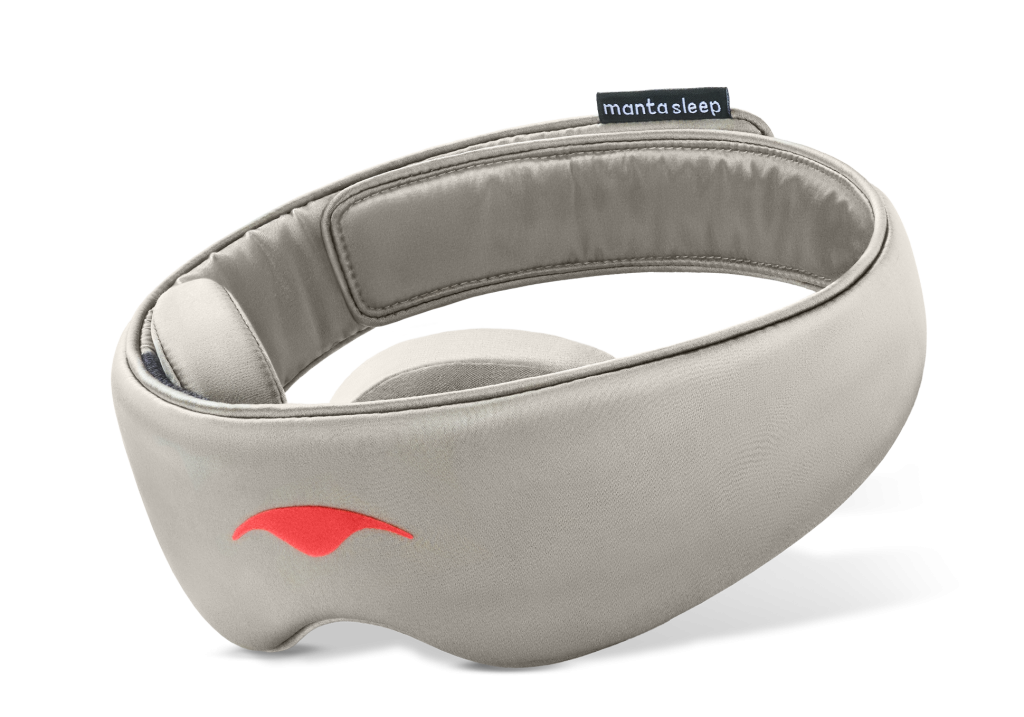 Also while sleeping, try SilcSkin's multi-area pads, a celebrity favorite used by Allison Janey, Patricia Heaton and Patricia Arquette. Silcskin's natural silicone patches adhere to your skin while you slumber leaving you with smooth and wrinkle-free skin.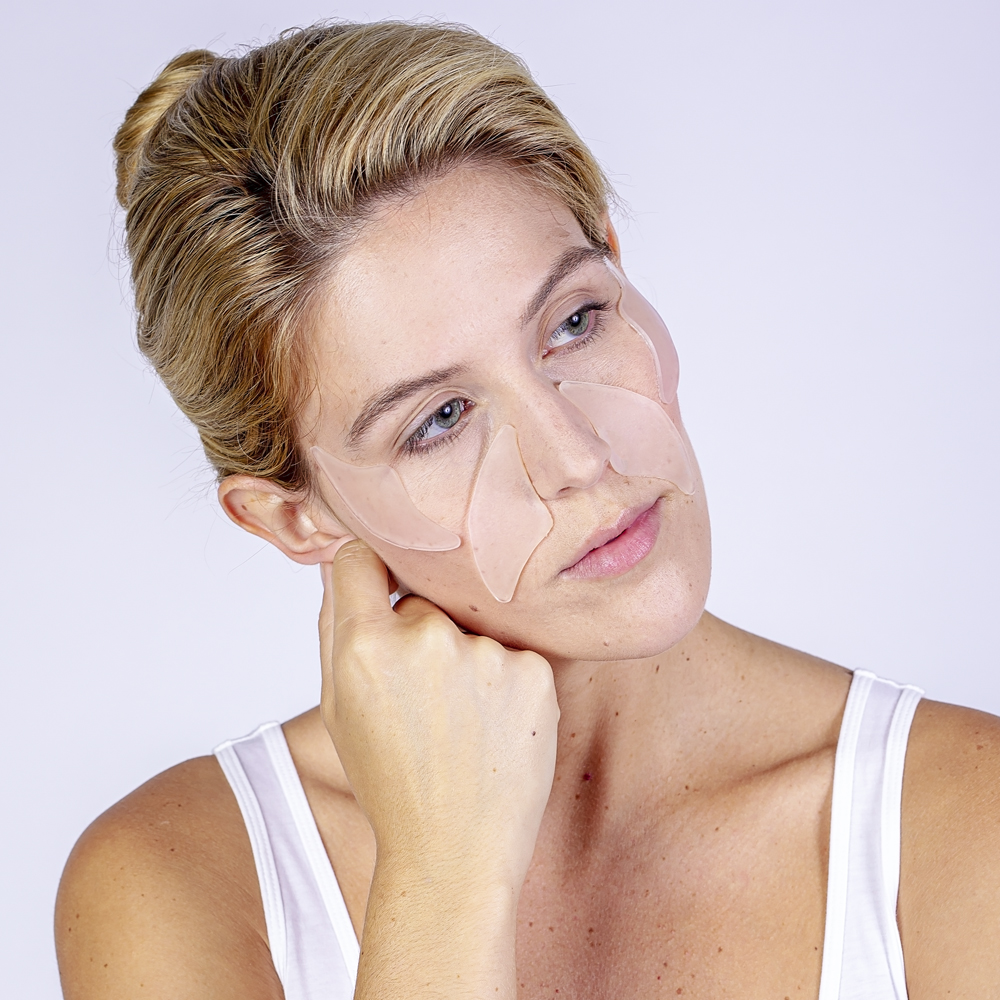 Be Rooted In's line of bespoke creams will help heal every ailment. For sleeplessness, try the Rest Cream, for stress or anxious feelings the Tranquility Cream and for muscle tension, the therapeutic Relief Cream.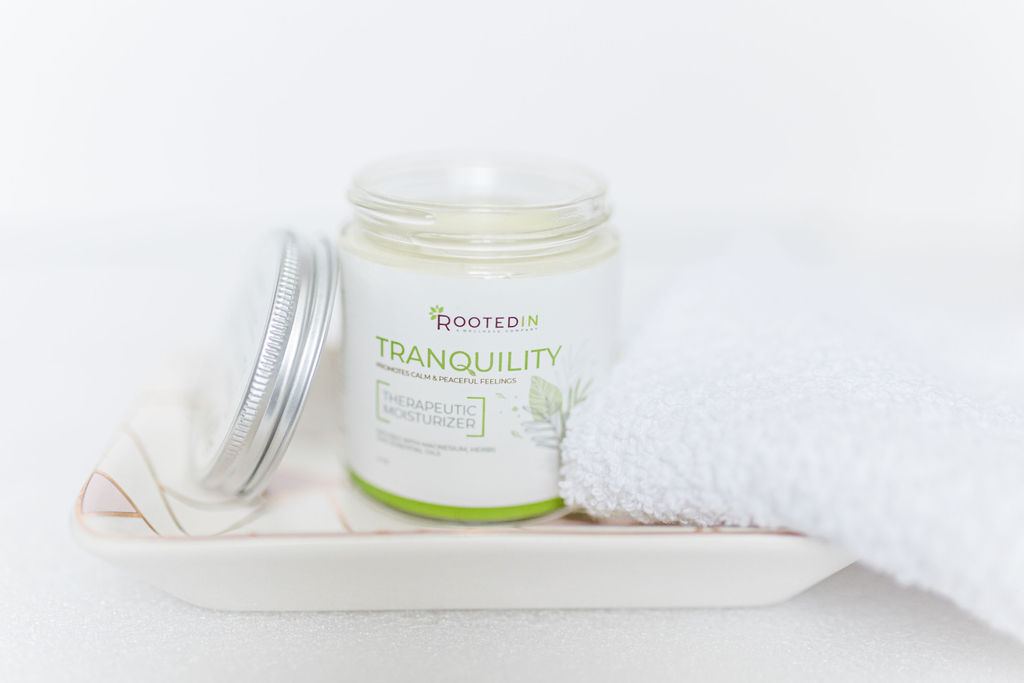 To wake up our senses, Altaia, one of Italy's most unique fragrance houses, has launched Atacama, a woodsy floral eau de parfum. This luxurious scent opens with an overture of salt grains followed by a harmony of freesia and jasmine. It is then tempered with the richness of clary sage, tonka bean and finally, the lush finish of cashmere wood. The perfumers, once lovers now married, Marina Sersale and Sebastian Alvarez-Murena, found inspiration for the fragrance in the serendipitous discovery of their family's connection 150 years ago in South America. Atacama is the highest desert on earth, it rises high above the Pacific Ocean, the closest climate to Mars on Earth.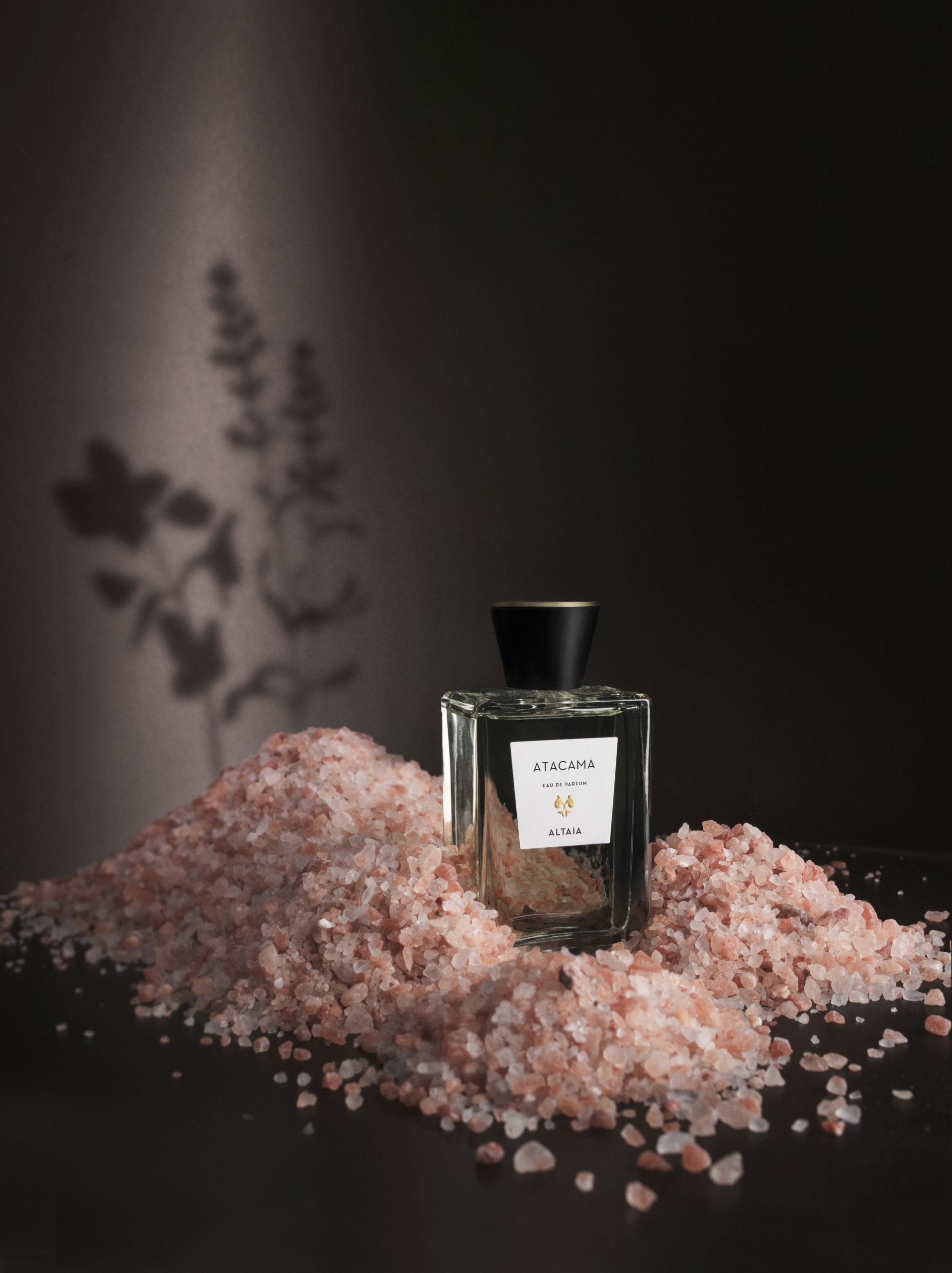 KVD Beauty's Good Apple Skin-Perfecting Foundation Balm (that went TikTok viral recently when it was used to cover blink-182 drummer Travis Barker's notable face tattoos with just a few swipes), is a game changer, achieving amazing results and full coverage.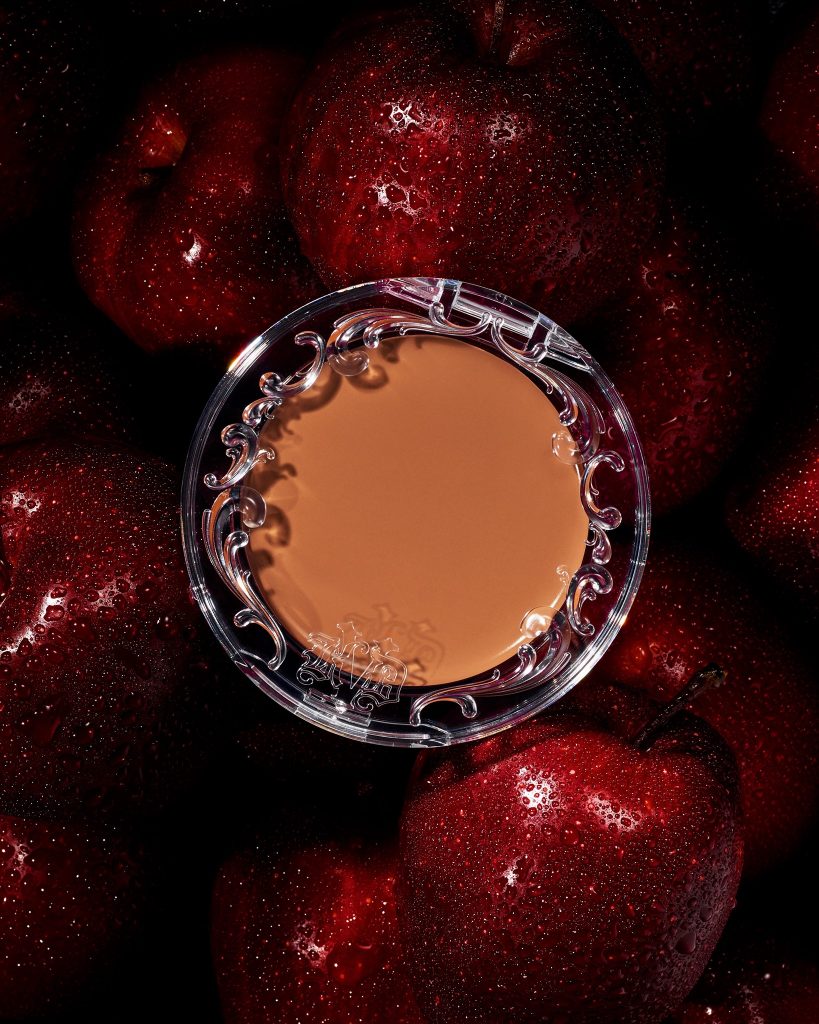 As we begin to unmask, we can now wear the latest lipsticks and glosses and be seen! Some of the top products on my radar are noyah. a cruelty-free, USDA-certified organic lip care brand, specializing in chic lipsticks, lip glosses, lip balms and food-grade lip scrubs that are both eco-friendly and sustainably made with 100% food-grade ingredients. The brand's Natural Lipsticks are wonderful, made with coconut oil, shea butter, and skin-protecting vitamin E. And if you are not sure what color is best for you, noyah has a very cool virtual try-on virtual try-on tool!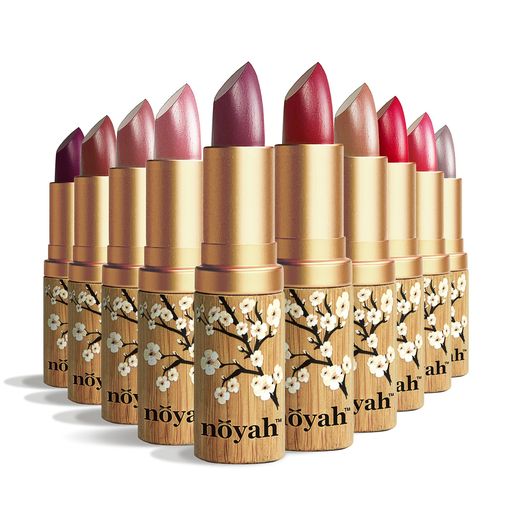 MDee Beauty by Deidra Smith has launched a variety of lipsticks, matte liquid lipsticks, lip stains, and lip glosses that was developed for every skin type. And while it's hard to believe, the colors really work with all skin tones. Smith comments, "As fashion changes rapidly, we wanted a product that could keep pace and even lead the way for what's next. Women deserve another source of confidence and I feel we did that. MDee Beauty uses paraben-free ingredients to pamper lips, including vitamin E, shea butter and avocado oil to improve the condition of lips, keeping them smooth and moisturized, for long-lasting results."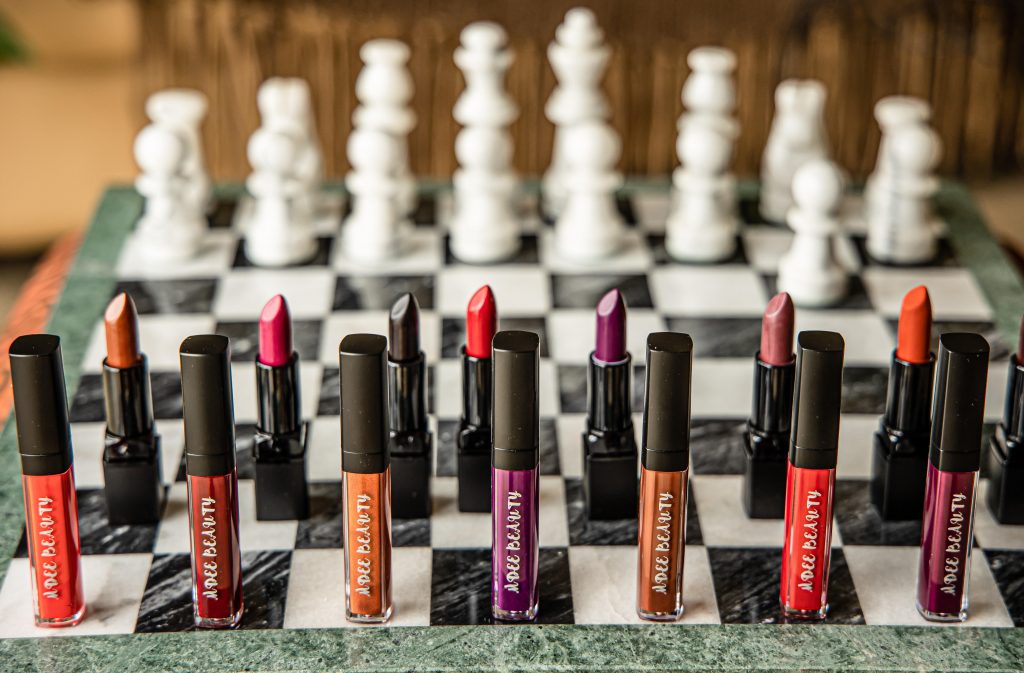 MAKEUP WITH AN ATTITUDE®? Los Angeles-based Rude Cosmetics offers cutting edge, high quality cosmetic and skincare products at comfortable prices. The brand's wide range of lipsticks and whimsically packaged palettes of eye shadows and blushes offer something for all tastes.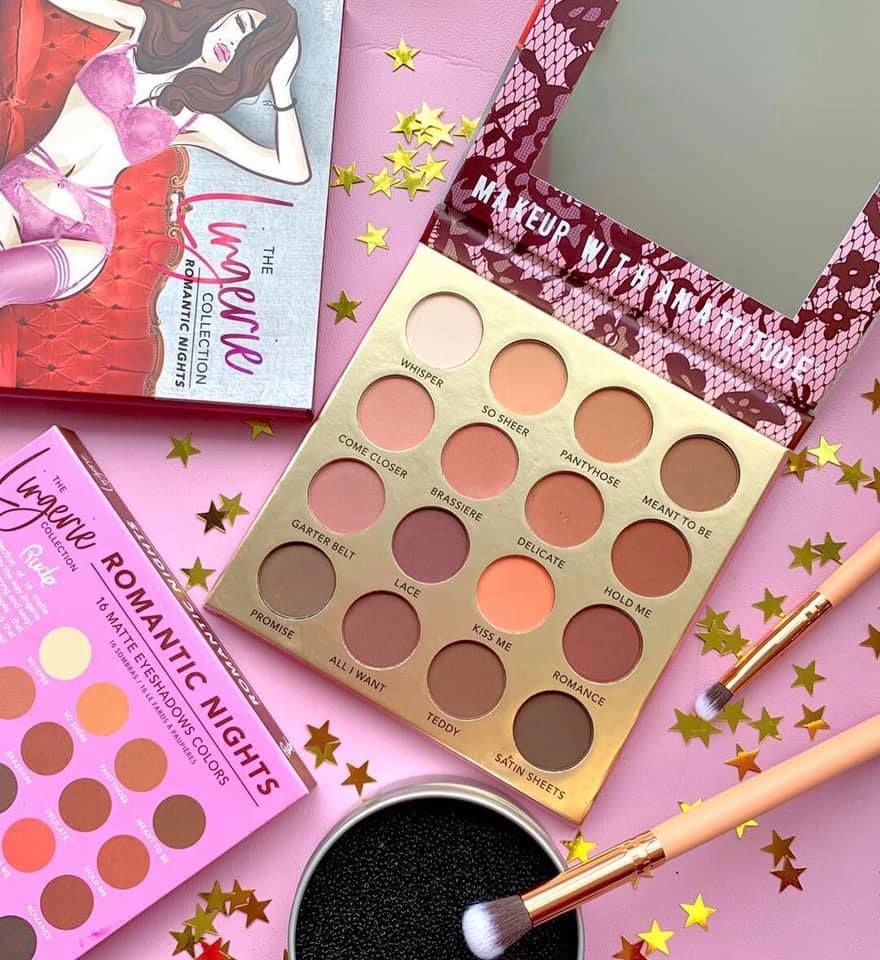 For those upcoming beach days, swimwear by Magicsuit is flattering for all body types. The swimwear combines on-trend styles with control and support, offering the best of fit, form, and function. Each suit is designed to slim the midriff, flatter the waistline, and support the bust, catering to fuller figures with plus-size options, as well as offers designs with built-in bras.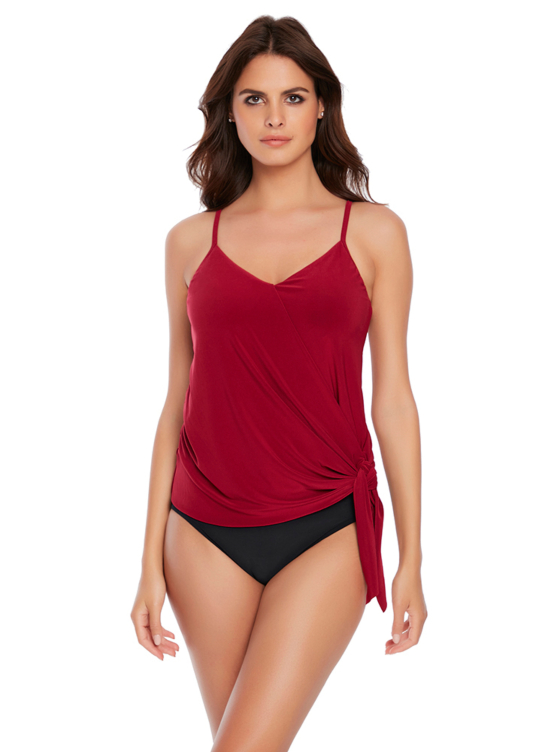 And to look even better in your suit, try SLIMXIFT, an organic slimming cream designed to burn body fat and block cellulite formation. The safe and effective formula reduces the size of fat cells by temporarily dehydrating them. Upon application there is a warming sensation, so you know it's working…. and it does! While SLIMXLIFT isn't a complete replacement for a gym – it's an effective workout enhancer that is vegan and cruelty free, helping individuals lose that extra pound in problem areas and getting slimming results faster.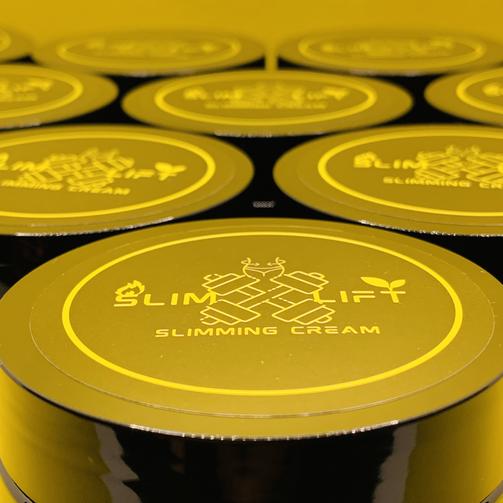 Now for our locks. For those stubborn grays that have grown out during the pandemic, Mayraki Professional has created the Anti-Gray Hair Color Restoring Treatment, a new formula that helps to naturally reverse gray color and restore natural hair color without harmful chemicals. Mayraki also has a line of wonderful conditioning products including the Weightless Essential Oil Nutritive Treatment.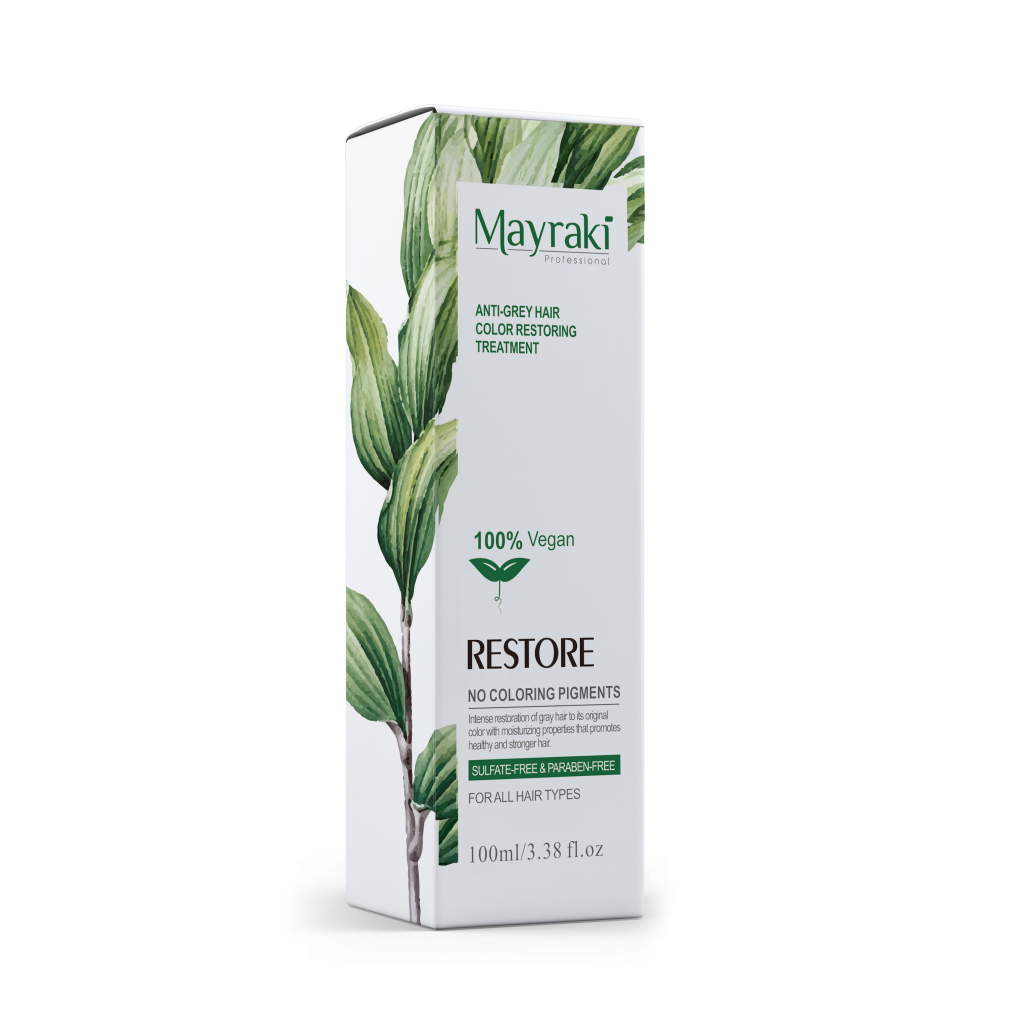 Modern, non-toxic, gender neutral beauty brand adwoa beauty caters to multi-cultural hair textures. The highly effective collection of products contains concentrated ingredients that with nature and science to have immediate results. Try the Baomint Deep Conditioning Treatment and Protect Shine Oil Blend, and your hair will be transformed. Available exclusively at Sephora.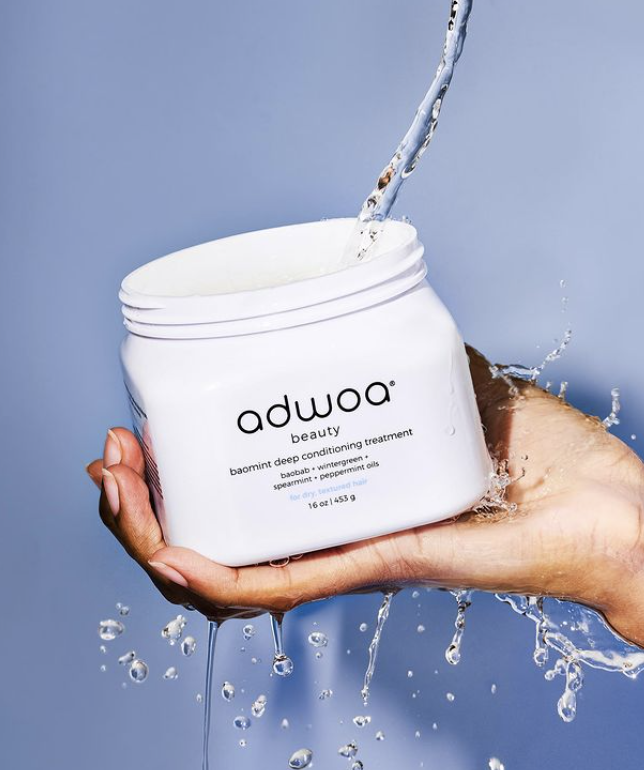 Emulating the concepts of growth and renewal that remind one of springtime, Los Angeles-based hair wellness brand VEGAMOUR has a bevy of products for people looking for thicker, fuller hair, with reduced shedding. The line includes hair serums, shampoos, conditioners with vegan keratin, biotin gummies, lash and brow serums and a scalp massager. Products are available in the popular GRO line and the GRO+ Advanced line that features microencapsulated full-spectrum CBD for an extra boost. All VEGAMOUR products are 100% vegan, cruelty-free and are Leaping Bunny certified, free of sulfates, parabens, silicones, gluten and artificial fragrance.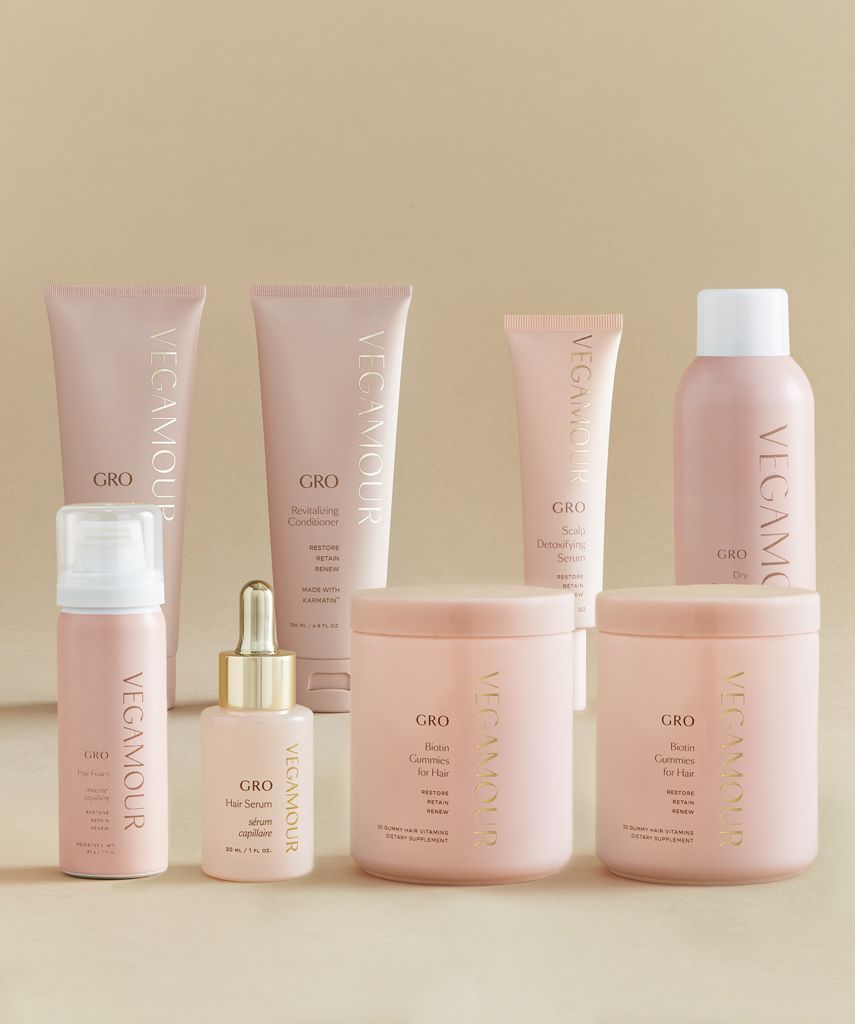 For some fun, No Fade Fresh has announced the launch of two new colors, Raspberry Rush and Sunflower Brite Blonde, for summer 2021 in its popular line of color-depositing shampoos and conditioners. Available online and at retailers nationwide, No Fade Fresh products have no harsh chemicals and are the only on-shelf brand that can claim to be 100% vegan, with no gluten, sulfates, PPD, Parabens or mineral oil. All products are PETA-certified/cruelty free with no animal testing ever.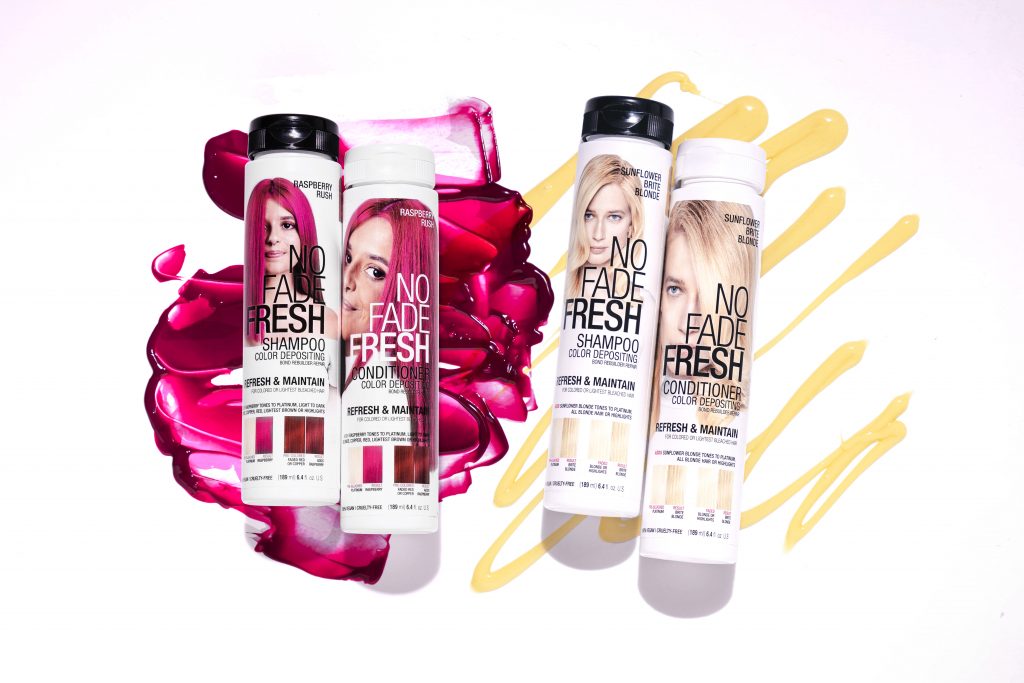 My latest finds in luxury skincare include Avenoir Cosmetics, created by San Antonio doctor Ramon Coronado M.S., Ph.D., who discovered a proprietary ingredient, developed from growth factors called Cell Repair Nutrient™. The brand's Cell Repair Serum – Clinical Strength has over 2,500 growth factors (more than any other skin care product in the market) that repair and regenerate the skin to restore the its original vibrance, helping to combat fine lines, wrinkles, sun sports and redness. The brand's Cell Repair Moisturizer also includes growth factors and supports signs of UV damage, maintains skin hydration and improves skin elasticity.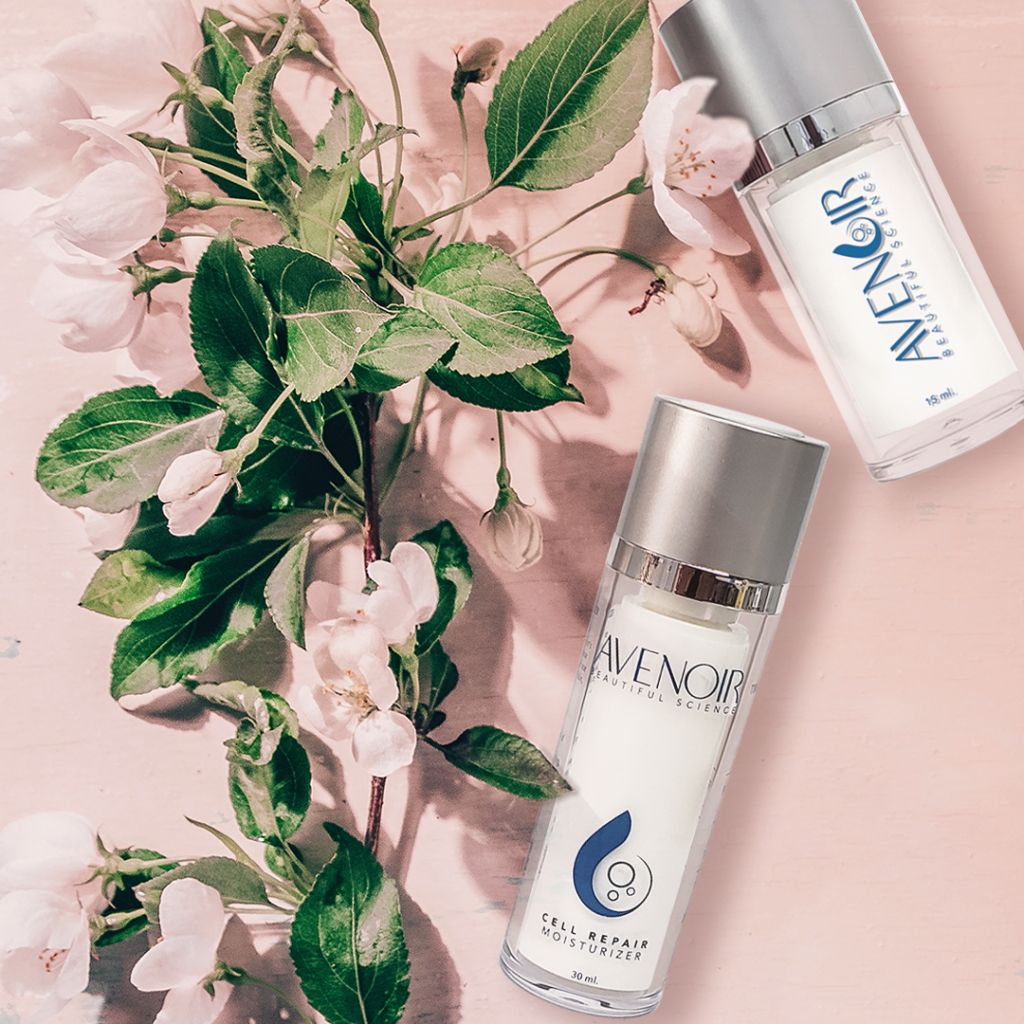 Lunalis, a new American-made, Moroccan-born luxury skin-care collection, born out of strength and resilience of two sisters, who tragically lost their mother to cancer. During a trip to Morocco, they encountered the women who work in the area mountains who shared their secret to radiant skin and hair – the oil extracted from the prickly pear cactus. This resilient plant that thrives in even the driest, harshest conditions is the key ingredient in the brand's Extreme Facial Oil, Hydra Renewal Cream, and Skin Revival Clay Mask.
The founders comment, "As a female-run and female-powered brand, our mission is to lift up women all over the world. We take pride in our roots, which is why we chose to work with the women we encountered on our trip. Many of them were working for pennies a day for importers from abroad, so we partnered with these farms to ensure they are paid fair wages and have ethical working conditions and ongoing job stability. Our goal is to not only transform their lives, but also the lives of their families and villages."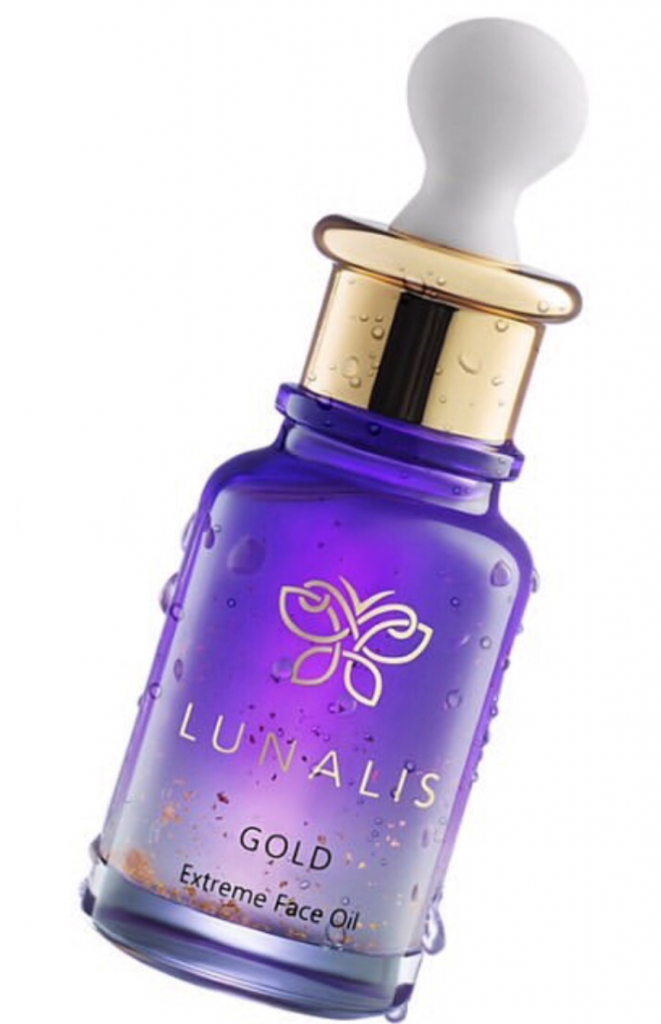 One Ocean Beauty is a breakthrough, sustainable, scientifically proven beauty and wellness brand. Its formulas fuse nature and science, using powerful marine ingredients from the world's oceans, selected for their unique properties.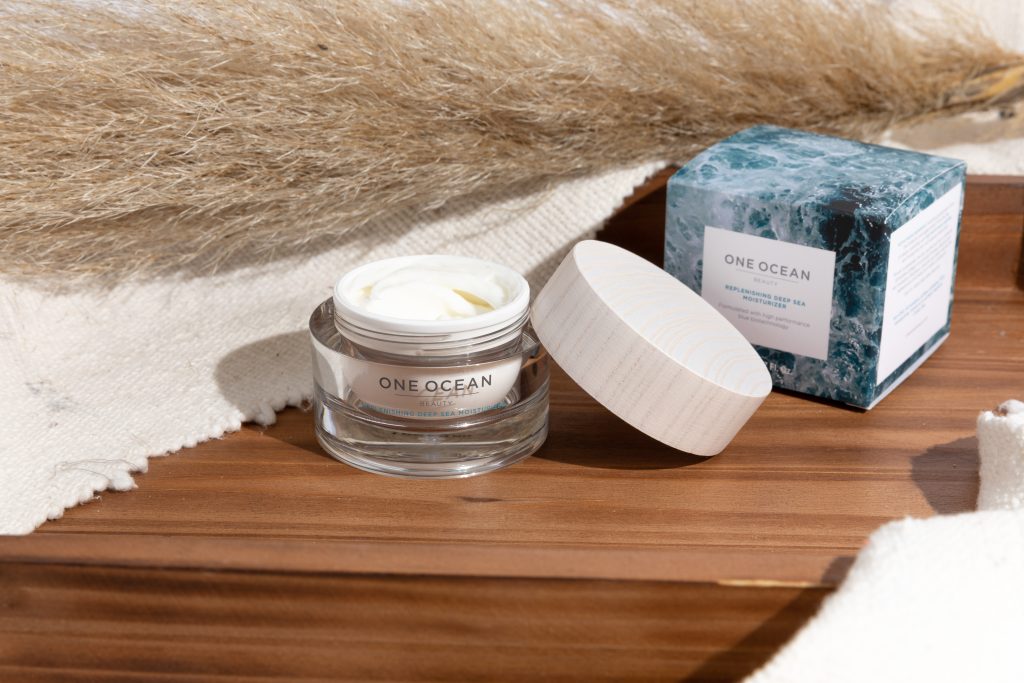 For our precious eye area, Hydra Rose Eye Serum by Qēt Botanicals will protect the windows to the soul. Blended in small batches, the serum helps to preserve the delicate lipid barrier around the eyes, and nourishes and quenches with rose and botanical oils, Omega 3, and vitamins A and E. The brand was born out of the need for safe and effectual ways to treat one's skin, without one drop of anything synthetic or toxic.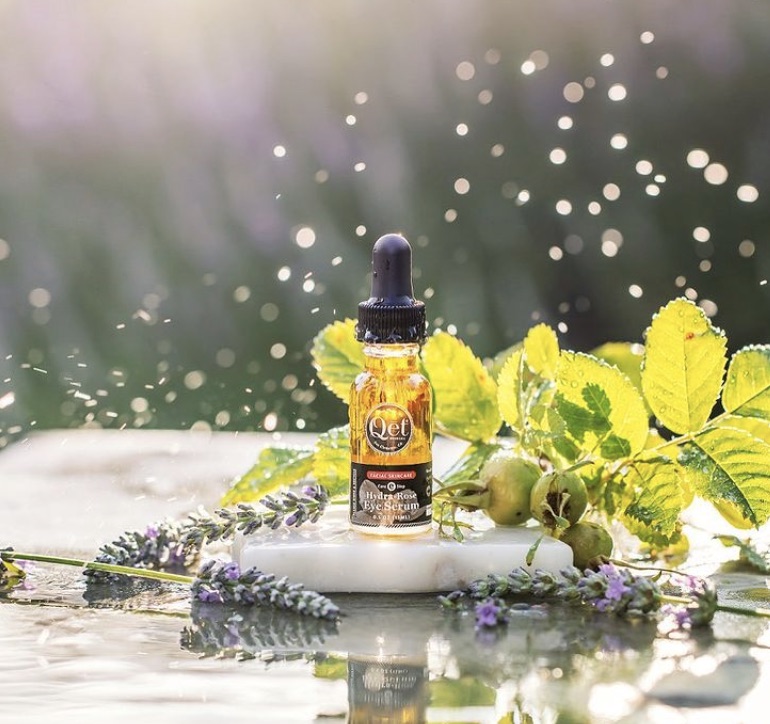 Also in the rose theme is the Organic Rose Phyto³ Set by Peakscents features Gentle Face Cleanser, Facial Toner, Cream, Mist and Oil, and a Pomegranate Hand and Body Lotion. The Rose collections features a proprietary anti-aging blend of rose and acaí stem cells, peptides, essential oils, super-fruit and herbal extracts, designed to instantly revitalize tired skin, all with an uplifting scent of rose. The all-natural products feature proprietary blends that we've developed over the last 26 years, made of pure herbs, vitamins, and minerals.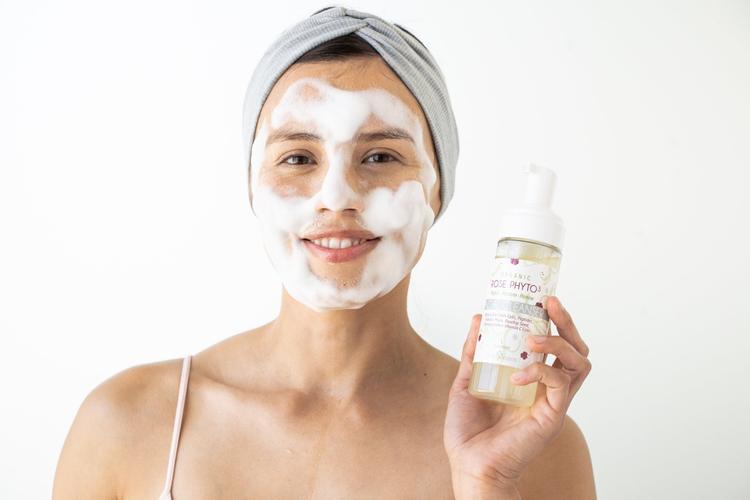 FOR ALL's Body Elegance Everyday Lotion is a rich everyday lotion which will leave your skin feeling elegant and soft. Shea Butter, a key ingredient and superfood for the skin helps nourish and promote clarity while addressing the appearance of dryness, blemishes, dark spots, discoloration stretch marks, and wrinkles. With the addition of aloe, acai, vitamin E, and full-spectrum CBD oil, the cream has a delightful lemongrass scent and leaves no residue.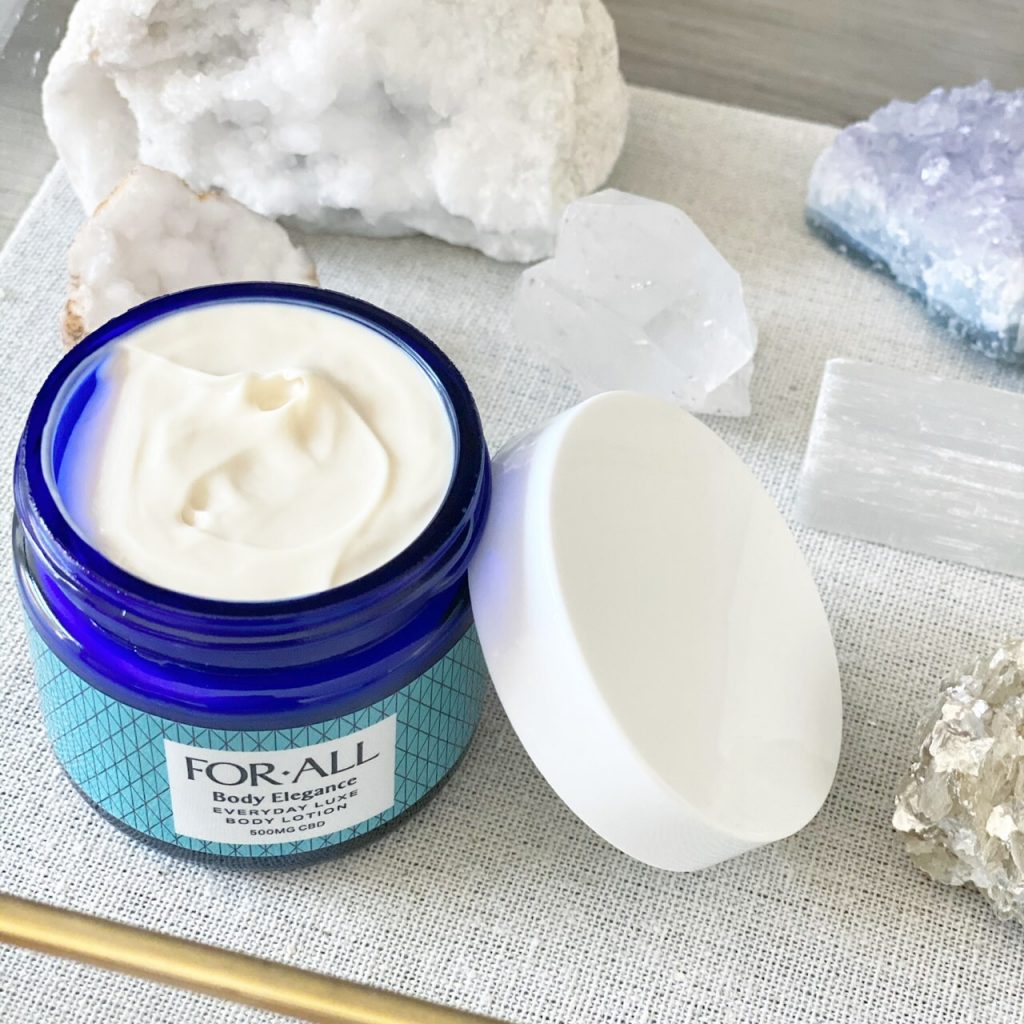 Finally, for those of us who have let our manicures go south, Snocca Nails luxury press-on nails are the answer. The product is vegan, cruelty-free, and easy to apply at home in five minutes. An easy alternative to the salon manicure, the nails are reusable and uber glamorous. Also, these nails are non-damaging and leave no glue stains on natural nails.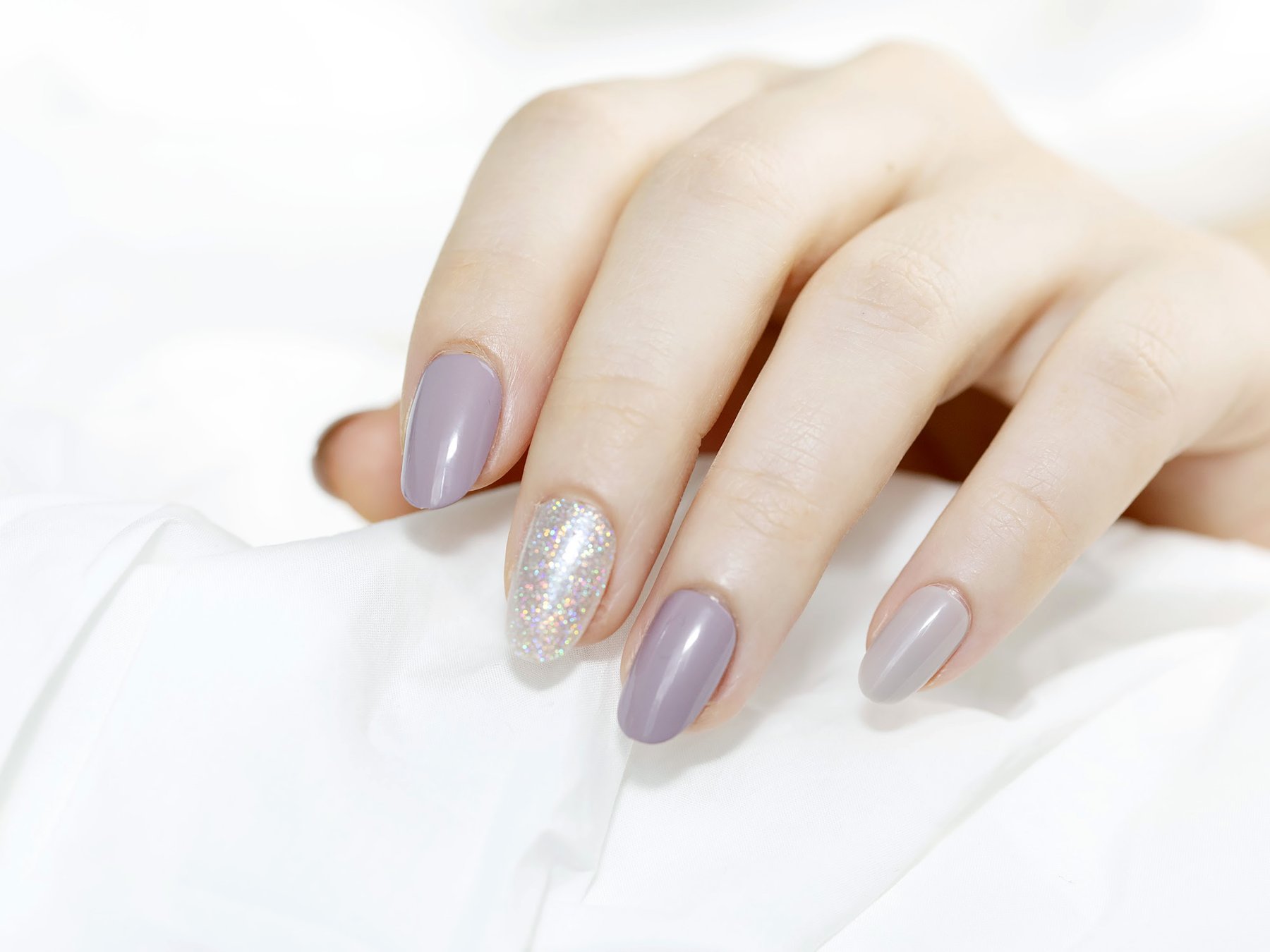 "Beauty begins the moment you decide to be yourself" – Coco Chanel