After having sold a perfume collection for $150,000, a dinner for $2 million and several holiday packages for nearly $14 million each, Karan Tilani is no stranger to the world of billionaire lifestyles. Together with his family business World of Diamonds Group, Tilani has been a huge advocate of worthy humanitarian causes.
As resident of Singapore, this includes the Sarah-Grace Sarcoma Foundation which raises funds for research in pediatric tumors, CRIB which supports women entrepreneurs, Say No to the Oppression of Women, a UN initiative, Women on a Mission, a program to help underprivileged women and girls from specialized residential homes in Singapore, the Red Cross, Children's Protection Society which rescues abused children in Penang, the Red Cross Home for the Disabled (RCHD), Singapore's only home for persons with both physical and intellectual disabilities and the Melrose Home Children's Aid Society which cares for abused children in Singapore. 
Tilani's contributions in the region also include initiatives to distribute 2,500 bicycles to rural children in Cambodia to help them make their journey to school, providing drinking water for 50,000 kids in the Philippines and improving children's healthcare and providing three years of education to 88 students at each of the elementary, junior high, high school and university levels in China. Tilani has also supported the Nelson Mandela Children's Fund and the Elton John AIDS Foundation through World of Diamonds' partnership with Amber Lounge, and Mission to Seafarers which has Her Majesty The Queen as their patron.
Tilani says that these activities in Singapore and the region have strengthened his resolve to extend kindness and support to underprivileged parts of humanity. Through his latest effort, he emphasizes that parts of Africa have some of the highest levels of disparity in the world, and in Nigeria alone, the distressing plight of the witch-children is far-reaching and needs to be amplified on a greater scale. 
"I advocate for a collaborative approach to doing good where the crux of the discussion is not determining the identity most underprivileged group, but rather how different stakeholders can work together to generate the most impact and collective good", he adds.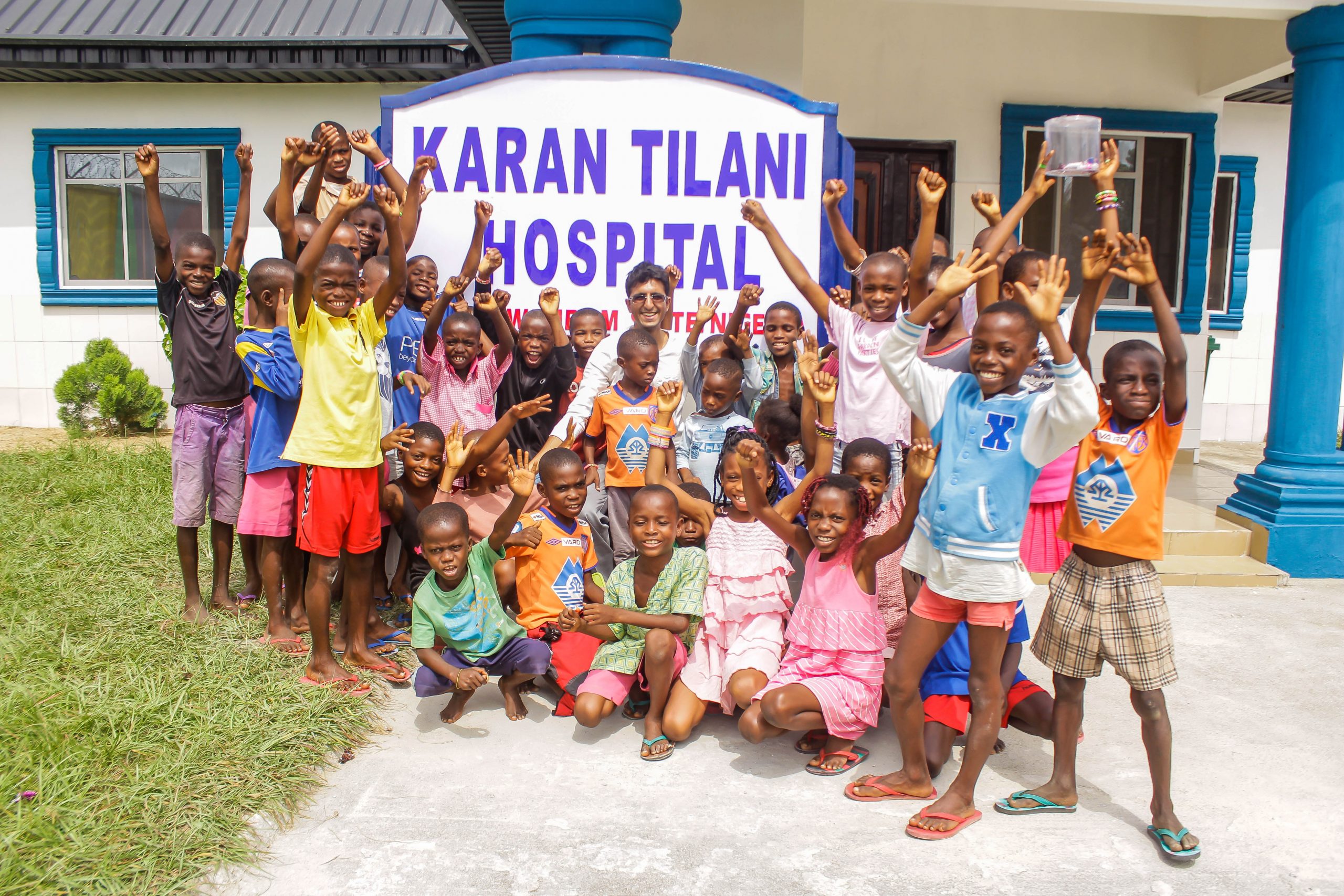 Karan and the children at the Karan Tilani Hospital
DLX: What drew your attention to diamonds in the first place?
Karan Tilani: I was blessed to be born into a family of good fortune. My aunt is a connoisseur of rare diamonds and has been attending auctions to secure important pieces. She married a diamond magnate and was eventually brought into the trade. Once, I had the privilege to bring a diamond to school for show-and-tell and everyone was captivated by its sparkle.
DLX: What do you love most about jewelry and the industry as a whole? 
Karan Tilani: The relationships I cultivate. I love that the glamor and splendor attracts the upper echelon of society and that gives me an opportunity to learn from successful businesspeople while inspiring them to engage in non-profit efforts. 
DLX: What challenges did you face initially in terms of making "World of Diamonds Group" popular worldwide? 
Karan Tilani: With its Russian heritage, the Group had a varied working style extending from cultural norms to language barriers. Diamond businesses are usually family run and my uncle was protective of engaging with new clients. Marketing initiatives did not seem necessary since World of Diamonds Group was comfortable with its foothold. I however wanted to continue the legacy of my family business and harvest the brand.
Karan Tilani in his 62nd floor penthouse, Singapore. During the COVID pandemic, he rented out his apartment and utilized the proceeds to procure ventilators for children in Africa.
DLX: When did it occur to you that you must give back to society especially when it comes to helping the underprivileged in society? 
Karan Tilani: The world is not a sustainable place if wealth is hoarded by a few individuals. Being privileged to enjoy luxury with family and friends around me, I am aware that the people behind the building of mansions, private planes and yachts are the masses. When I was younger, my family exposed me to orphanages, animal shelters and the homes of disadvantaged senior citizens. I enjoy giving back to others as compared to receiving for myself and it is a blessing to be able to continue doing so. I value humanity and humility.
DLX: What role is World of Diamonds Group playing in resolving humanitarian crises around the world? 
Karan Tilani: As an organization, we ensure respectable employment practices. The Group has zero tolerance for child labor, blood diamonds, and we abstain from doing businesses in countries which lack transparency in operations. As World of Diamonds Group is a family business, most of our non-profit initiatives are done privately by the different family members, since each of us have something close to our hearts.
DLX: Why is philanthropy so close to your heart? What does it mean to you? 
Karan Tilani: Giving makes me happy and I feel a sense of belonging when I help others. The world is from people, for people, with people, and we cannot ignore the less privileged. Passing down a business empire is one way to leave a legacy but it is more meaningful for me if I leave behind a better world than before I was born. I came from a fortunate background, but my dad did not. My grandfather and my uncle had a difficult start in life as well. My family was blessed with opportunities and I want to present hope for children in need.
DLX: How would you define luxury for yourself in one sentence with philanthropy in mind? 
Karan Tilani: Wealth is a responsibility and I will continue to utilize luxury in service of philanthropy.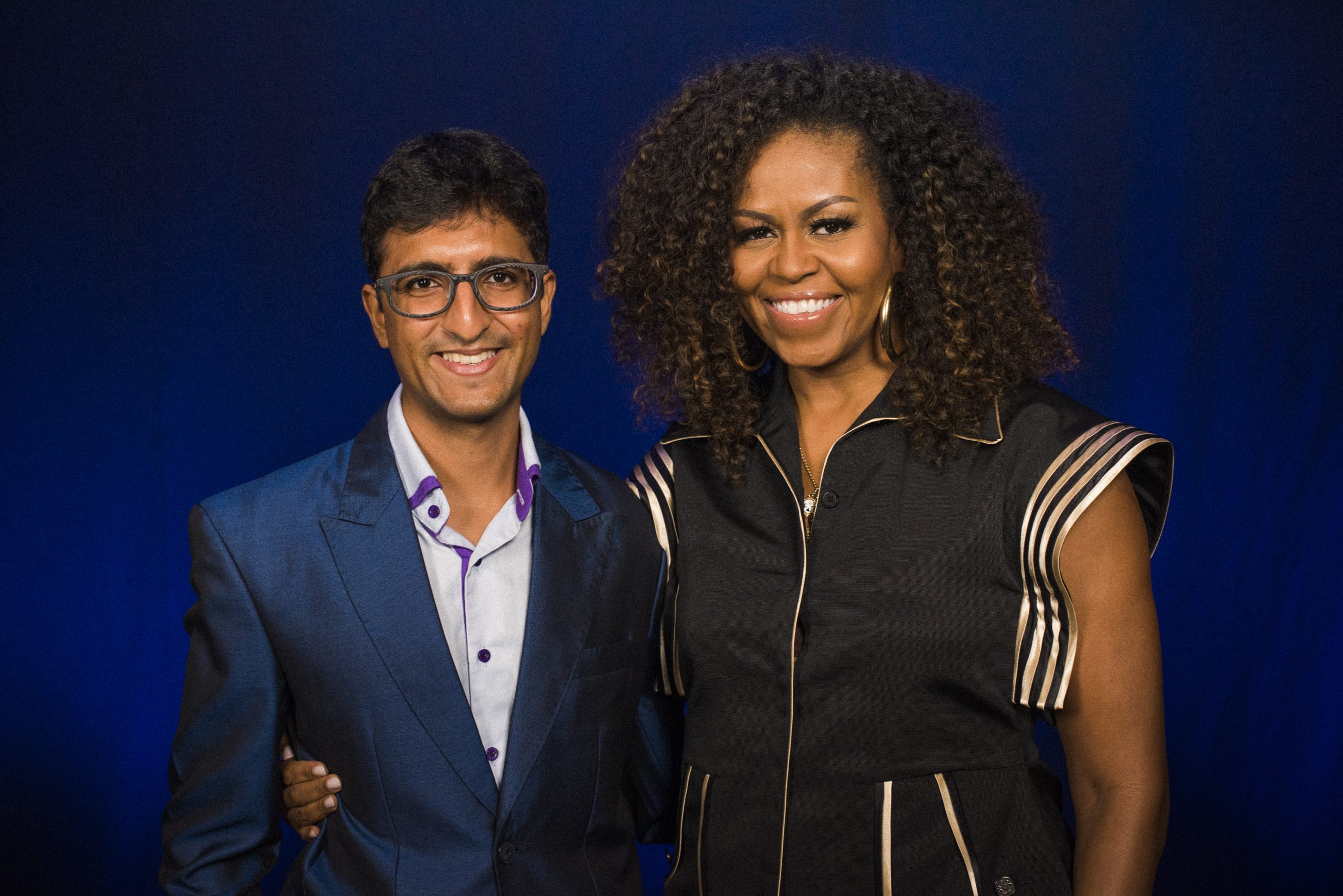 You can also watch Tilani's recent interviews on CNBC and TRT World.