The Destination Luxury team recently curated an exquisite experience at the Todd Reed store for a delectable pairing between Crateful Catering's very own Michelin star chef Cristina Bowerman and Royal Salute. Enticed by Crateful Catering's story and uniquely positioned brand, we were curious to learn more about the forming of Crateful Catering and how the company came to fruition. Knowing that the team migrated from Italy, we wanted to learn and understand the major undertaking it took the team to launch their new company in Los Angeles and have a chance at the American Dream. 
DESTINATION LUXURY: How and why did you start Crateful? How did the team come together?
EMANUELE PONZO: The founders of Crateful Catering are Olga Guseva, Andrea Marotti, Angela Grillo and I. Olga and I married in Italy and moved to Los Angeles. We were speaking in Italian heading to the apartment and ran into Angela in the elevator. She understood what we were saying and began chatting with us in Italian. We met her husband, Andrea and found out that we lived on the same floor and became great friends. We would chat about bringing something unique to Los Angeles and during our discussion, Crateful came to fruition.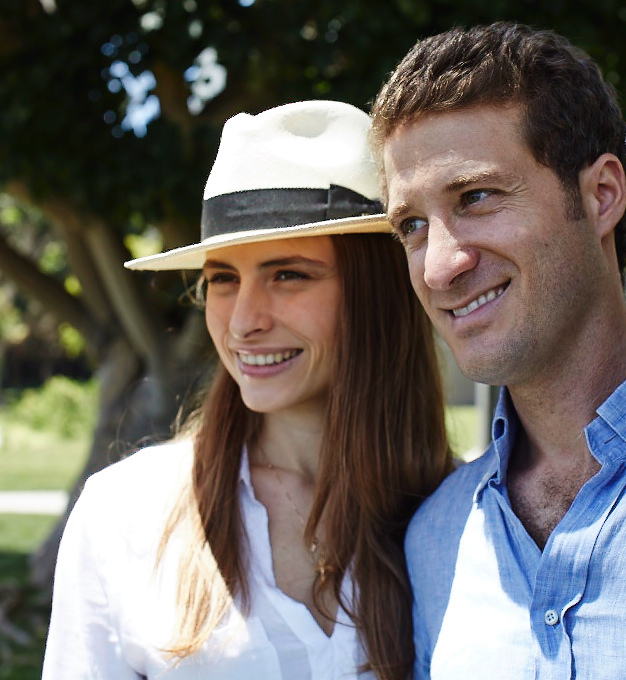 We eventually brought Michelin Star Chef, Cristina Bowerman to the team. With a successful culinary career worldwide and with a Michelin starred restaurant in Rome, Chef Cristina Bowerman brings her creativity, knowledge and passion to each event. 
Many people told us we were crazy and that it would be too competitive, but we also knew that we could offer something different. Our difference is our focus on a meal plan that blends delicious meals and organic ingredients with beauty and style.  We are redefining the way you eat by bringing restaurant-quality food to your door. Our team prides itself on having a Michelin-star chef and one of the best nutritionists on the team. We provide balanced portions to avoid overeating, save time and locally source ingredients to provide high-quality, organic food. 
DESTINATION LUXURY: What did you say to Cristina to convince her? How long was that process? What turned Cristina around to believe in the team and the Crateful project?
PONZO: I met Michelin Star Chef Cristina Bowerman in Rome through my wife. When we moved to Los Angeles, we started to think about Crateful Catering. Olga suggested I contact Cristina. It was difficult at first, but the project began to expand and she saw the opportunity to the point where she fell in love with the project. We spoke about our background and expertise with her. We already had a business plan and concrete explanation of our progressive ideas about the food industry and development in Los Angeles. It took a month to convince her and prepare the necessary paperwork. We refined our strategy integrating Cristina's ideas and philosophy into our project. 
DESTINATION LUXURY: Why choose to move to Los Angeles from Italy out of all the other cities in the world?
PONZO: Los Angeles is developing and transforming; especially in the food industry. It's known for its healthy food and beautiful location. I moved to Los Angeles with my wife, Olga, while she was still three months pregnant. I could barely speak any English and didn't know any people either. My wife knew just one person, Giada, who was a great friend and helped migrate us to Los Angeles.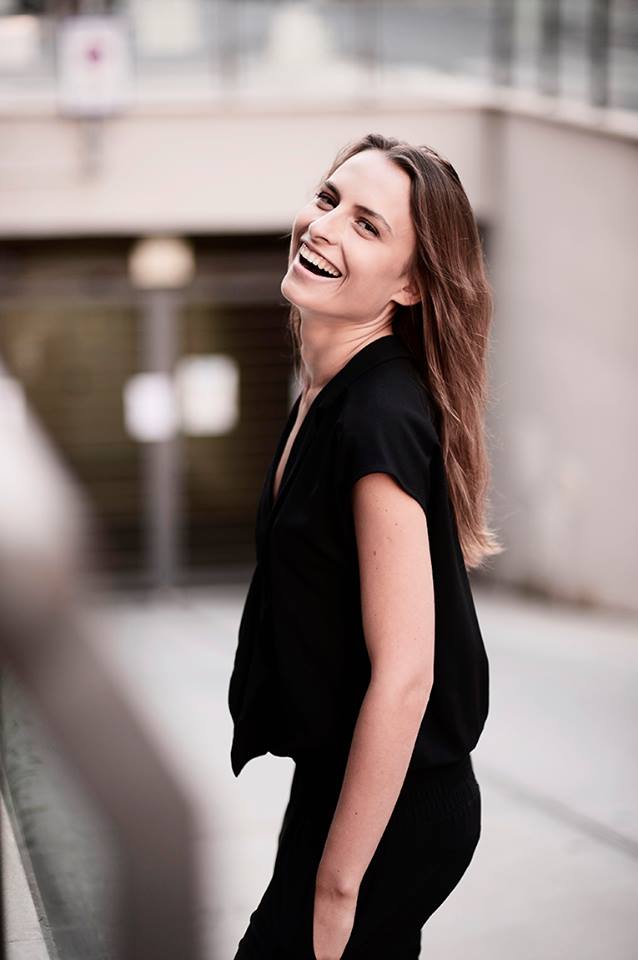 DESTINATION LUXURY: What's in store for the future of Crateful?
PONZO: We want to grow and become a nationally-renown company while maintaining the best quality food everywhere we expand. We have plans to expand to San Diego and San Francisco in the next 6-8 months. 
DESTINATION LUXURY: What takeaways and lessons have you learned that you'd like to impart on other entrepreneurs? Can you please elaborate and provide examples.
PONZO: Once we arrived in LA with our intention to begin a business here, everybody said that it is so difficult and that there's too much competition. Nobody helped us with our ideas. Only Olga's friend Giada was positive and supportive. When we began to speak about Crateful most people we spoke with said, the field of food is so difficult. But we studied everything about the LA market; its competitors, the world tendencies, the food market and anything we could get our hands on to launch Crateful in the most successful way possible. And along the journey, nothing could prepare us for the time we had to spend in dealing with people that lacked professionalism and were dishonest with us. But with the work, experience, and time spent to build upon the project and learn from our experiences, we created Crateful to what it is today. We managed to leave behind a lot of our competitors giving a higher quality product. If there's anything I'd like to share, it's to always believe in yourself and persevere through the challenging times. Keep continuing to grow and don't stop growing and learning.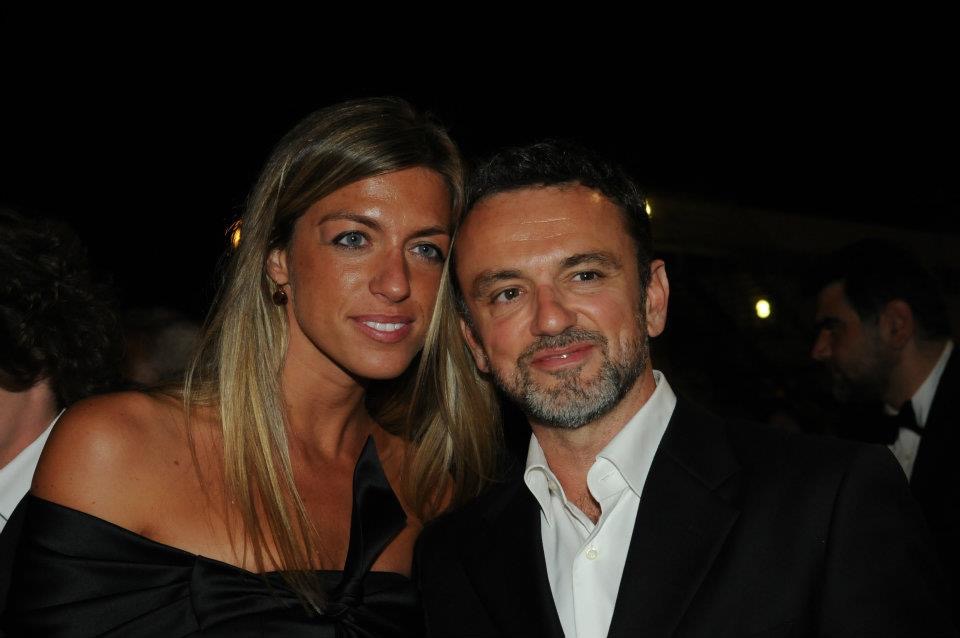 DESTINATION LUXURY: Being creators of a catering company, we have to ask, what's your favorite food and why?
PONZO: A personal favorite is 
risotto with truffle because the taste is intensive but at the same time, delicate. 
Mango Shrimp is also another favorite because fruit and fish are a perfect combination. However, I think all the foods in the world are delicious if the chef is good.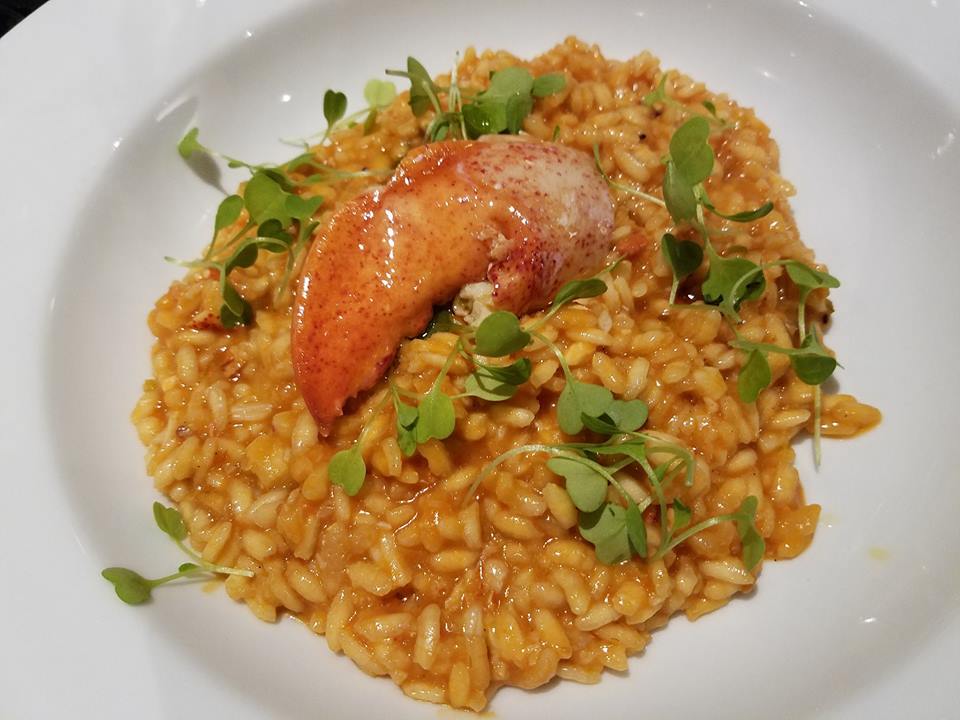 Learn more about Crateful Catering here.