What is "glamping"? It's glamorous camping. It's a trend that's been growing in popularity the last few years. It's escaping to the outdoors without losing all those luxuries and comforts that you crave. Here are The Agency's pick of 10 things you won't want to head off glamping without!
1. Meriwether Tent
These European super tents are one of the gold standards of glamping, used by such pioneering glamping outfits as Shelter Co. Each Meriwether Tent is 16 feet in diameter and stands 9.5 feet tall at the center – large enough to sleep 4 to 6 adults comfortably. The tents are beautifully constructed with durable, attractive, water-resistant khaki canvas, and they retail for about $1,250.
Outfit your bed and country chaise with these exquisite wool blankets. They offer that colorful, rustic look we enjoy in the outdoors, but retain the softness and warmth of the most luxurious comforters. You can even throw these 100% virgin eco-wool blankets in the wash, and they come out softer than ever.
3. Evo Extreme Waterproof Floating Case
This heavy-duty iPod case allows you to listen to tunes while you hit the mountains or lakes or raging rapids without having to worry about killing your electronics. Plus, it features wallet-like straps so you can bring cash, ID and credit cards safely along, too.
4. Bodie and Fou Furniture – The Paulistano Chair
This stylish home décor company has a range of options that make for excellent glamping furniture, but one of our favorites is the Paulistano cotton chair. Forget those uncomfortable foldout chairs ­­­– this is designer ergonomics at its best.This iconic chair was designed in 1957 by Paulo Mendes da Rocha, winner of the Pritzker Architecture Prize, and it fits the great outdoors perfectly.
Feel like Louis XIV even while camping! These reasonably-priced LED chandeliers transform your tent into a palace of white light and luxurious atmosphere. They're also a great conversation starter with those who just brought their regular old gas lanterns.  (only 55$)
Porcelain plates, hand-blown wineglasses, stainless steel knives – this traditional British picnic basket is all you need to hike into a flowery meadow and commune with nature over a luxurious meal (well, that and gourmet food). It's functional and it makes a lovely centerpiece for any country picnic.
Sure, $2,500 might sound like a lot for a pair of binoculars, but if you're heading somewhere with incredible wildlife and/or birdlife (Africa???), you'll be glad you have them. These babies are a tiny, powerful and stylish pair of binoculars, with a good grip and plenty of durability.
8. Marlborough Lady's Thermos Flask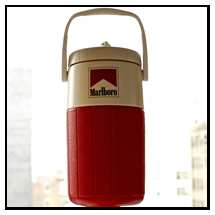 You're probably going to want coffee or tea or hot cocoa while camping, and this lady's thermos offers you that option on the go, along with gorgeous color and craftsmanship. This uniquely English product is handmade, and it comes with a leather carrying case that can be slung over your shoulder so that you can take it on safari or enjoy a cup of hot coffee after a trek to the mountaintop.
9. Jaques Alloy 8 Boule Bocce Ball Set With Wooden Box
Sure, you might hike and fish and canoe while camping ­– but what would glamping be without a refined game of Bocce ball? This favorite pastime is popular in Parisian parks, Italian country estates and anywhere luxurious gardens and surroundings are found. A fun, Zen-like game for the entire family, you'll be glad you brought it along.
10. Aether Outerwear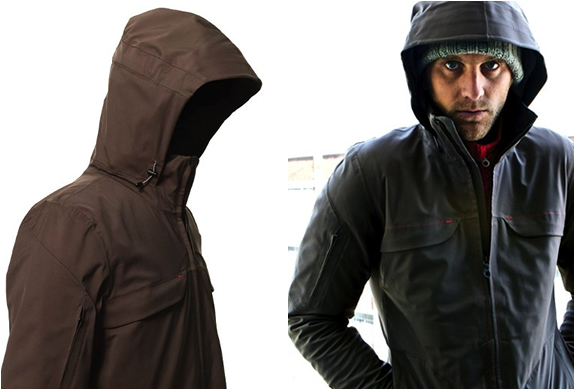 For protection from wind, rain and snow, you can't go wrong with a jacket from Aether, an outdoor clothing brand that has seamlessly merged rugged outdoor gear with stylish fashion. These snug, chic jackets (they have both men's and women's lines) put a lot of popular outdoor jackets (North Face, Columbia, etc) to shame – at least when it comes to looking good.
The Agency is a full-service, luxury real estate brokerage and lifestyle company representing clients worldwide in a broad spectrum of classes, including single-family residential, new development, resort and hospitality, residential leasing, commercial real estate and luxury vacation rental.
The Agency was founded by Mauricio Umansky, who was recently recognized by The Wall Street Journal as the #1 top-producing real estate agent in California and #3 in the U.S., his father and business partner Eduardo Umansky, and design and architectural specialists Billy Rose (who was recently recognized by The Wall Street Journal as the #21 top-producing real estate agent in the U.S.) and Blair Chang, whose Rose + Chang team was named multiple times as one of the Top 100 U.S. real estate sales teams by The Wall Street Journal.