The Destination Luxury team had the amazing opportunity to interview the newest Michelin Star chef in Los Angeles, Cristina Bowerman. We talked extensively with Cristina last week about her background and how she was inspired to launch a new company, Crateful.

Destination Luxury: Who and what inspired you to become a chef?
Cristina Bowerman: There is not one person in particular who inspired me. I can say that my grandmother certainly was the person who first made me put my hands in the kitchen. I remember her tomato preserve, the pickled artichokes, the pea shelling and many other warm memories.
Destination Luxury: How and when did your first restaurant come to fruition? 

Bowerman: I took over a restaurant and a catering service. I had so much work that I needed extra kitchen space and had learned that Glass, a very young restaurant, was not doing that great. I approached the owner and asked him if I could rent the space in the mornings when the restaurant was closed. Before I knew it, it ended up becoming my restaurant and launched my career. 
Destination Luxury: What did you learn in that first year after you opened Glass Hostaria?
Bowerman: I learned that being a woman in the kitchen makes your life a little less easy! I learned that cooks don't take you that much in consideration. I learned what hard work, physical work means. But the magic of that first year is something I will never forget.
Destination Luxury: What has it meant earning the Michelin Star?

Bowerman: The impact has been enormous. It really changed the way I conceive the restaurant business. A Michelin Star gives you the security of continuing your professional growth without the harsh fight to look for an audience.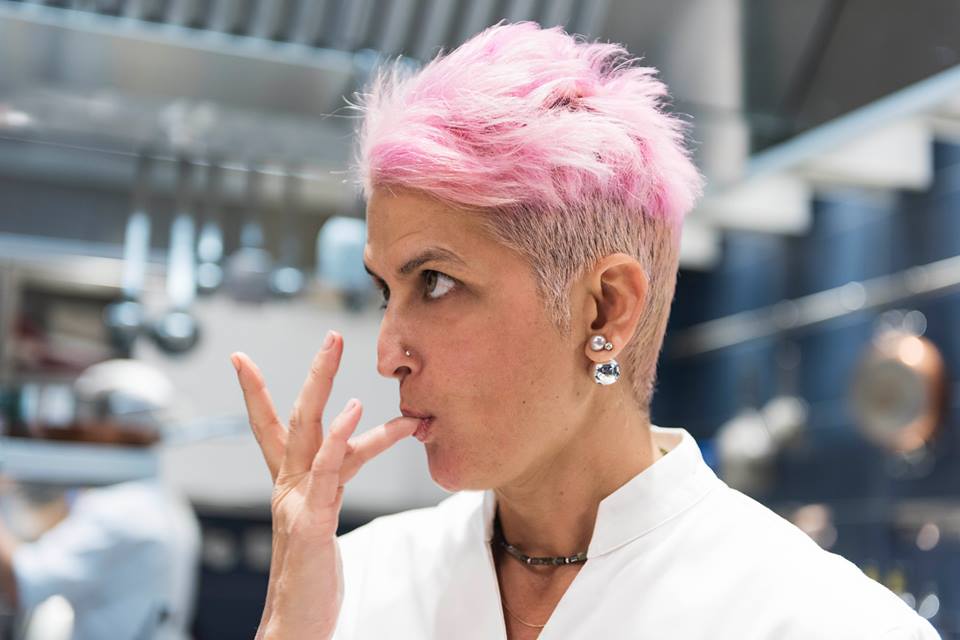 Destination Luxury: What inspired you to launch Crateful?
Bowerman: I was approached by Emanuele Ponzo who had a chance to eat my food. We started to talk about his idea of Crateful in LA. I have to say that he was very convincing about the uniqueness of the idea. Also, the need of showcasing high-end Italian food has always been one of my ambitions. Emanuele is a gourmet chef and a businessman, a lethal combination which made it easy for me to enter Crateful.
Destination Luxury: What type of food do you enjoy?
Bowerman: Healthy food. I have only two rules: anything in moderation and anything that DOES not come in a package.
Destination Luxury: What obstacles did you have to overcome to launch your career and also Crateful?
Bowerman: Synthesizing is not easy. I was (and still am) a professional chef in a man's world and I remember vividly how I was treated by my peers at the beginning of my career: some of them could not see my talent. Some of them did not realize that I was willing to study and work 20 hours a day to become a good cook first and a good chef afterward. My degree in law, my foreign languages studies, and my job as a designer really helped speed up my learning curve.
Destination Luxury: You're one of the few women in the world with a Michelin Star. What barriers have you faced and had to overcome being a woman in the industry?
Bowerman: It has felt great! I have always had the ambition to be an ice breaker and this profession really gives me a chance to do it every day. Modern culture still has hard times in overlapping the figures of mother, wife and professional. It is hard to do. Some men think of us as one of the three but all the three together…too hard! I wanted to demonstrate that it is possible to cover different roles at the same time: it is just a matter of organization! 
Destination Luxury: What advice would you like to impart on any other chefs trying to launch their career? 

Bowerman: Listen to yourself. Get to know your passion. Don't cut corners. Work as hard as you possibly can. Take your profession seriously, but not yourself.
For more information on Crateful and to order, click here.