Each holiday destination offers a unique experience. Whether it's a fast-paced city, an exciting ski resort or an exploration of the exotics, the variety available is endless. For those looking beyond a brief one-week holiday, the idea of truly settling into beautiful surroundings, unwinding and having time to embrace the location's culture is appealing.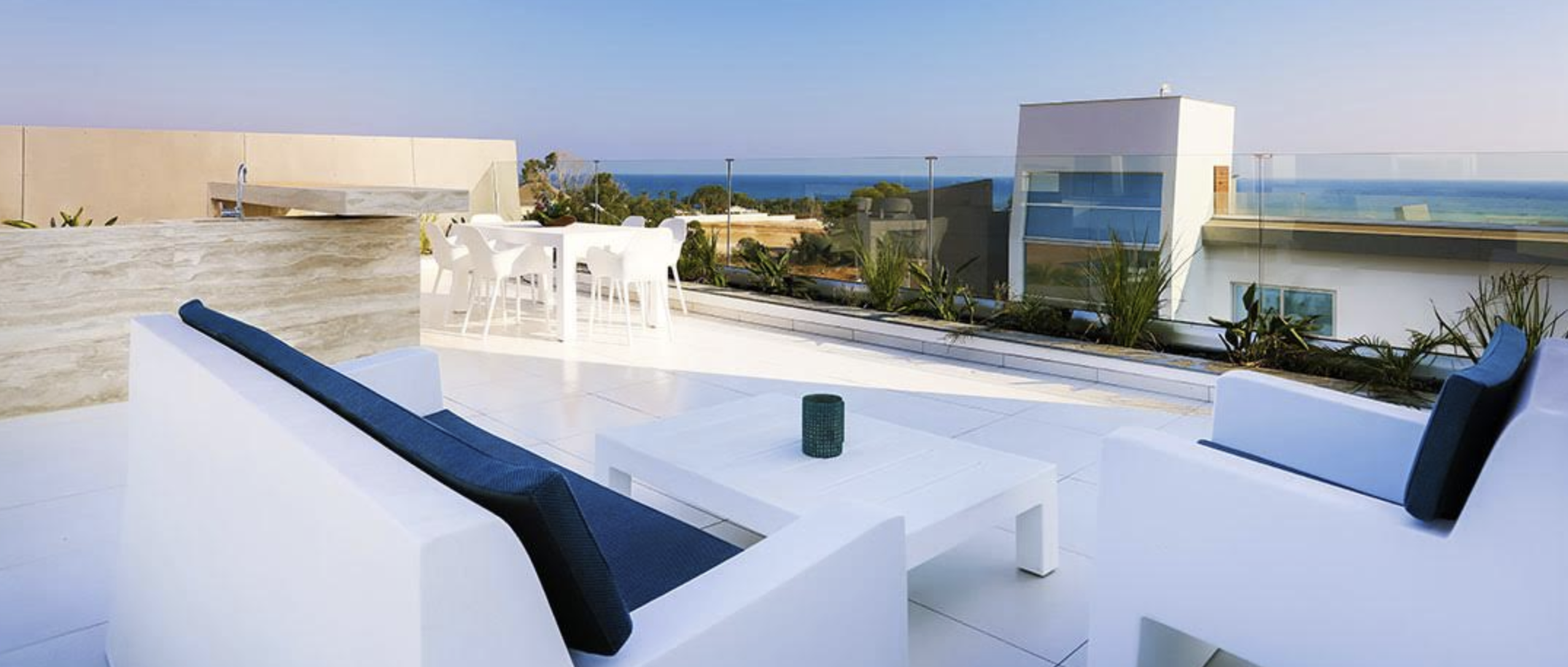 The Trend for Privacy and Peace 
For the aforementioned people, a clear preference for privacy and seclusion has been observed. This new trend sees people from all over the world favouring villas in beautiful and peaceful locations. With no other guests or staff to interrupt their experience, it's ideal for those who are seeking privacy and safety.  
This priceless privacy allows people to fully unwind and experience a sense of bliss far from the crowds, responsibilities and work. This type of peace and serenity is far off from a feeling of loneliness or isolation, as many private villas are strategically located close enough to town centres, shops, restaurants and bars.  The decision is always down to the holidaymaker to make, whether they wish to venture out and be with the general public or wish to enjoy the paradisiac environment privately with family and friends. 
Why a Villa in Cyprus?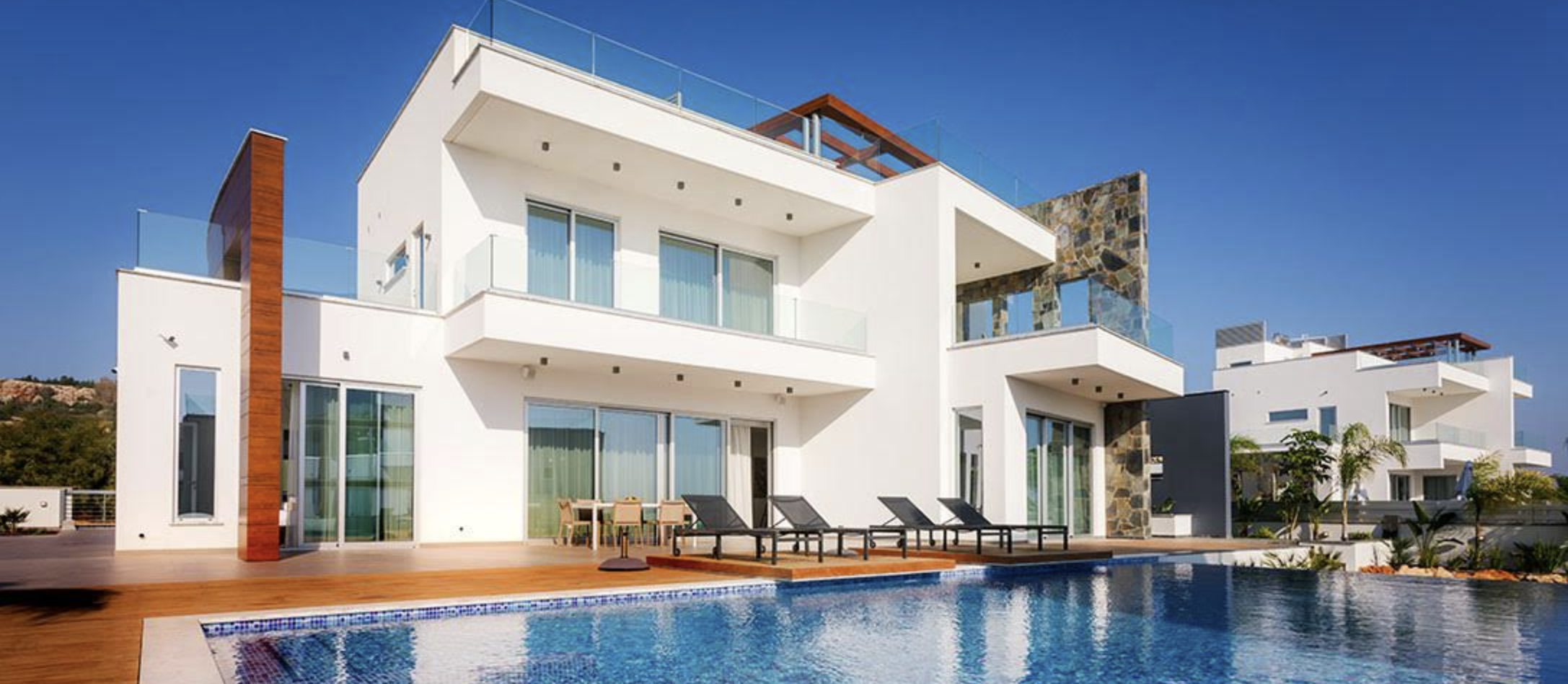 Cyprus is a Mediterranean island with guaranteed all year round sunshine. It's a truly unique place with its multicultural Middle Eastern history paired with a strong European influence. This unique blend has led to a rich culture, hospitable locals and amazing, world-famous cuisine. 
The island is also famous for its stunning coastline with crystal-clear waters creating the perfect location for luxury villas in Cyprus. In fact, a recent report by the European Environment Agency found that Cyprus has the cleanest bathing waters across Europe with 99.1 per cent of bathing waters on the island classed as excellent quality and awarded with multiple Blue Flags. This ensures that holidaymakers truly have the very best Europe has to offer. Both individuals as well as families are provided with the unique opportunity to swim in safe, crystal-clear waters with maximum well-being and peace of mind. 
Although a small island, Cyprus does not lack diversity and has something on offer for everyone. Little traditional taverns will provide a warm welcome and tasty, healthy food, alongside traditional Cypriot dancing and songs. On the other hand, Cyprus is no stranger to luxurious establishments with high-end interiors, exquisite international cuisine, state of the art marinas and infrastructure, as well as well-established designer retail stores and malls. 

The Ultimate Villa Experience 
SkyPrime villas are much more than your average collection of villas, as they are designed to feature a perfect balance of privacy and exclusivity alongside the luxurious benefits of a 5-star hotel. This blend of fully serviced villas will make you feel special again. Services include, but are not limited to:
house cleaners

chauffeurs

personal chefs 

spa treatments
These features enhance the overall holiday experience. SkyPrime Villas aim to make their guests feel special by providing them with accommodation, hospitality, and service of the highest level. Guests are able to wake up to a ready prepared breakfasts, a full fridge of food and even request a professional chef to cook delicious meals in the evening, with these everyday needs taken care of guests can truly embrace a state of bliss without any compromise. 
The Villas are placed in exclusive, sought-after locations directly on the beachfront so that visitors may walk directly to the crystal blue waters of the Mediterranean Sea. The design and placement of the villas is such that it provides a sense of privacy and serenity to their residents, yet not one of loneliness. The location allows for seclusion, but is only a stone's throw away from shops, restaurants and bars providing the best of both worlds. 
SkyPrime Villas offer many different stunning projects to suit all tastes. 
Here are just but a few:
Vivo Mare Beachfront Villas
The Vivo Mare Beachfront Villas is an elite project presented by SkyPrime Villas, consisting of nine beachfront villas with a choice of 3 to 6 bedrooms located near Ayia Napa. Some villas in the project include a heated infinity pool and jacuzzi, pool table, cinema, rooftop bar and elevator. These extra features distinguish SkyPrime Villas from the rest, adding a touch of exclusivity that is seen and felt. 
This is where you will find relaxation, regeneration and complete privacy.
Cove Seaview Villas
This project consists of just four private villas, that feature exceptional quality and offer a higher standard of luxury right on the beachfront. The project is located near the Cape Greco, famous for its natural beauty. The villas are equipped to not just provide what guests need but what guests want. Cove Seaview Villas boast infinity pools, rooftop Jacuzzis, gyms, BBQ areas and rooftop terraces. 
Why compromise on your next holiday? Choose Cyprus! Luxurious rental villas complete with exclusive concierge services ensure privacy, comfort and safety.
Sea Pearl Beachfront Villas
Sea Pearl Beachfront Villas is another luxurious project from SkyPrime Villas made up of 7 Villas located near Cape Greco. The project features stunning sea views that can be enjoyed from spacious landscaped gardens and luxurious rooftops. The villas also include infinity pools, Jacuzzis, state of the art kitchens, elevators and BBQ areas, all located on the peaceful beachfront. 
Private. Modern. Secluded – Which Villa is for you?

For more information or to make reservations at SkyPrime Villas, please call +357 23 722 022 or visit www.skyprimevillas.com