Tag Heuer is a renowned watch brand. Sought after by many a TAG watch is the ultimate for watch-wearers who want to make a statement. But where did TAG start and how has it evolved into the brand that is admired by thousands today?
Over the years TAG Heuer has become one of the most iconic watch brands around. Its beginnings were in the beautiful St-Imier in Switzerland with founder Edouard Heuer. Known for their sporting luxury and exceptional quality, TAG watches are reliable and robust. They are a luxury that lasts. From the very beginning TAG set itself the challenge of constant innovation: 'it makes its own rules, chooses its own path, never quits moving forward, never compromises, never cracks under pressure.' At the heart of the company is innovation, performance and precision.
TAG is a brand that's known for adventure. In 1962 they were the first Swiss watchmaker in space when astronaut John Glenn wore a TAG stopwatch for the first manned US orbital mission. This adventurous spirit is best seen in their involvement with the sporting world. In the 1920s they were timekeepers for the Antwerp, Paris and Amsterdam Olympics before moving on to becoming the official timekeepers of the Ski Federation World Cup.
Their need for speed soon led them to racing and as specialists in timing sports events, due to their technical expertise, in 1992 they became the official timekeeper of Formula 1. Over time they became known for their precision time-keeping and they also are credited for engineering the first dashboard stop-watch for race cars.
Laings of Glasgow are experts in the world of horology and have an impressive selection of watches, including TAG Heuer. With a full range Laings stocks models from a variety of their collections, with each watch having a special story either in the sporting world or a tale to tell about their technological advancements.
Laings are proud stockists of the TAG Carrera watch. First making an appearance in 1963 the iconic Carrera is inextricably linked with motor racing, being the first chronograph specifically designed for professional drivers. Taking its name from the Carrera Panamericana, a dangerous race that was run on the roads in Mexico, it's a watch that is instilled with a daring spirit. Heuer wanted to create a watch for race car drivers and so the Carrera has to be easy to read and able to stand tough vibrations as the drivers' race round the tracks.
The TAG HEUER MEN'S CARRERA WATCH WAR5010-BA0723, available at Laings of Glasgow, takes inspiration from the original design with clear motorsport influences. The polished steel case and the stylish black dial, with a Grande date taking a central spot, creates a really striking look and the powerful Calibre 8 automatic movement makes it a really hard-working watch.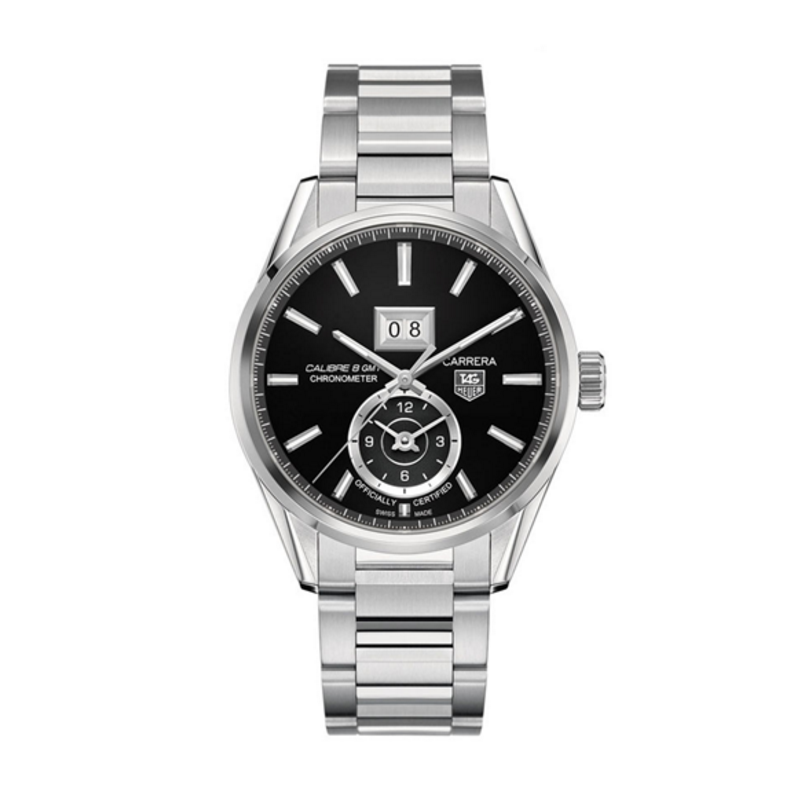 The Aquaracer takes inspiration from another realm of the sporting sphere. The sports watch, inspired by the aquatic world is loved by active men who enjoy sailing and a variety of water sports. It's a tribute to their skills in reliable watch-making and has proven to be dependable even under the most extreme sailing conditions. It's vital that this is a trustworthy and robust watch.
At Laings you'll find the TAG HEUER MEN'S AQUARACER CAY2112.BA0925 WATCH. Based on the 1982 Heuer 2000 series the TAG watch is perfect for sports lovers who also want to look stylish. With a blue baton dial and stainless steel case it's a really good looking watch that also performs really well with a calibre 16 automatic chronograph movement. The luminescent markers add increased visibility in the dark and 300m of water resistance make this a timepiece that's ready and raring for an adventure.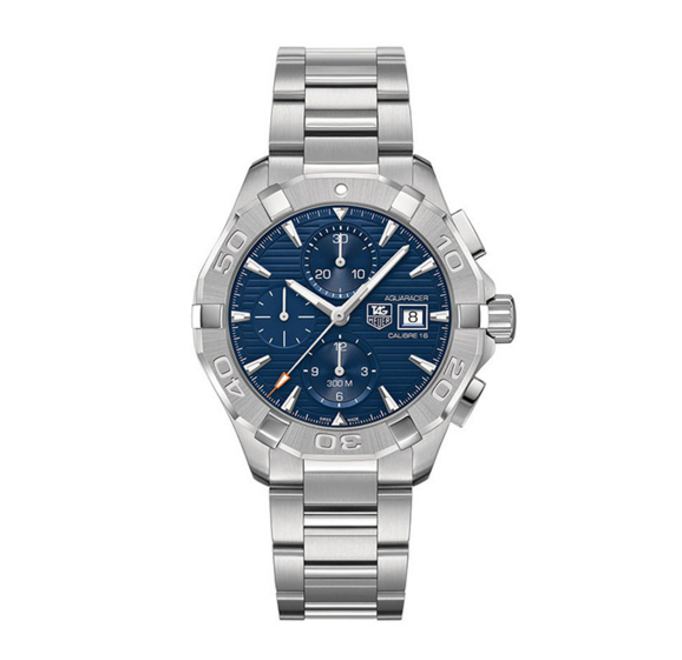 TAG is known for its innovation and when the Connected was introduced in 2015 they were really pushing their limits with a revolution in innovation and craftsmanship. The TAG Connected is their version of the smart-watch, drawing on their history of avant-garde innovation TAG have created a watch that really showcases their technical creativity and experimentation. The launch of the Connected proved that TAG are a brand that's not afraid to take on a challenge and push boundaries. They are constantly moving forward and adapting with the times.
Laings were the first official stockists in Scotland of the TAG CONNECTED SMARTWATCH. The luxury Swiss made smartwatch is the first of its kind. It's the perfect blend of Swiss watchmaking and technological innovation. With a digital screen there are three face options for the sapphire crystal touch screen. It was also created with Google and Intel Inside and has 4,000 apps available. It is also a truly stylish watch and looks great on the rubber strap that's available in a range of colours, as well as leather tan or black for a more classic look.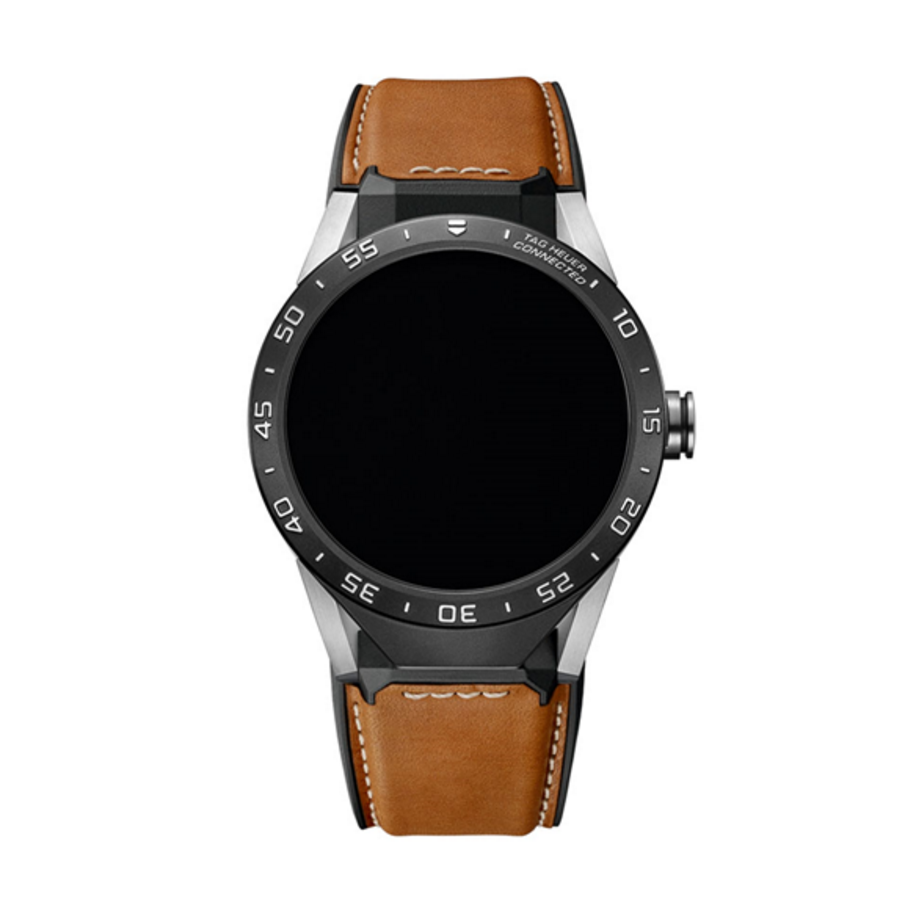 TAG Heuer is a brand that's got a history of adventure and experimentation. It produces watches that break boundaries and are looking for adventures. Question is are you ready to take on a TAG?