Long-time Los Angeles resident Pascale Rothman (@u_evolution) has graciously passed on her list of her favorite stores for shopping in Los Angeles. For a little back story, Ms. Rothman, is a long time LA resident. Philanthropist, entrepreneur  and CEO of UEvolution Mind and Body Sculpting, Pascale Rothman created her unique  health and wellness fitness center  in Downtown Los Angeles as a place of empowerment.
"One day it dawned on me that we needed a new kind of gym; one that not only got you in shape on the outside, but on the inside, too." UEvolution is meant to inspire each member to reach a healthy synthesis of nutritious eating, maximized fitness, inner wellness, as well as outer awareness of the community at large.
In addition, Ms. Rothman is dedicated to many humanitarian efforts, including raising funds and awareness for several local and International charities including: CAST LA, The Coalition to Abolish Human Trafficking and Slavery, The Midnight Mission's Health and Wellness Program and Project LACE, Loving Abandoned Children Everywhere.  For more information on Pascale Rothman and Uevolution, please click here.
Follow Pascale on Twitter and Facebook.
PASCALE'S PICKS: GIVING BACK THIS HOLIDAY SEASON
The holiday season for me is a time of celebration as well as reflection. It is a time of giving and a time to honor and be present for those I love. During this season, I can't help but think about those less fortunate, and the fact that there are so many who are not allowed the option of a Happy Holiday.
Therefore, my "Gift Guide" incudes this list 10 incredible charitable organizations, focused on various issues that I support. This year, I truly encourage you to consider making a donation, no matter how small, to any one of these wonderful and inspiring local, national and global charities, or any one of your choice. Together, we CAN make a difference.
1. CAST LA (COALITION TO ABOLISH SLAVERY AND TRAFFICKING)
CAST LA is an organization which is very close to my heart, and one that I work with on a year round and consistent basis. As a personal survivor of slavery, I understand only too well how prevalent modern day human trafficking and slavery is in the United States, and across the globe. It is estimated that there are more than 27M people worldwide currently living in modern day slavery and it has truly become a global epidemic.
CAST LA provides comprehensive long-term services to their clients through an empowerment approach including social services, legal services, relocation, outreach, education and job placement and training. CAST was the first organization in the country dedicated exclusively to serving survivors of human trafficking and modern-day slavery. On May 29th of this year, I was given the distinct honor of presenting an award to Jane Wurwand, the founder of Dermalogica, at CAST's 16th Annual From Freedom to Slavery Gala. CAST does incredible work, I will continue to support this very worthy cause long in the future.
Please click here to support their cause.
Those of you who have read my previous articles in Destination Luxury, know that I am a huge animal lover. Founded in 1984 by actor and animal advocate Chris DeRose, Last Chance for Animals is a national, non-profit organization dedicated to eliminating animal exploitation through education, investigations, legislation, and media attention. LCA has investigated and shut down several unscrupulous "puppy mills" in the USA, and in 2006, HBO released a gut wrenching documentary entitled "Dealing Dogs", which revealed an LCA undercover examination of the corrupt Martin Creek kennel.
Click here to support them.
St. Jude Children's Research Hospital, founded by the late entertainer Danny Thomas, is one of the world's premier centers for the research and treatment of pediatric cancer and other catastrophic childhood diseases. St. Jude is the first and only pediatric cancer center to be designated as a Comprehensive Cancer Center by the National Cancer Institute. Children from around the world have come through the doors of St. Jude for treatment, and more have directly benefited from the research conducted at St. Jude. No child is ever denied treatment, and no family is ever held responsible for the financial burden of getting their child well.
Click here to support them.
The Midnight Mission is a local Downtown Los Angeles charity which we work currently work with through UEvolution Mind and Body Sculpting. They offer a path to self- sufficiency to men, women and children who have lost everything. Their emergency services, 12-step recovery program, job training, education and work programs offer a compassionate bridge to the creation of productive lives.
They remove obstacles to self-sufficiency and provide the accountability and structure that people who are experiencing homelessness need to get well and rejoin their communities as functioning and independent citizens.
Click here to support them.
Being a fitness enthusiast, I must include Special Olympics on this list. They are the world's largest non-profit sports organization for children and adults with intellectual disabilities, providing year-round training and competitions to more than 4.2 million athletes in 170 countries. I am so excited to learn that Los Angeles is the proud host of the 2015 Special Olympics games next summer!
Click here to support them.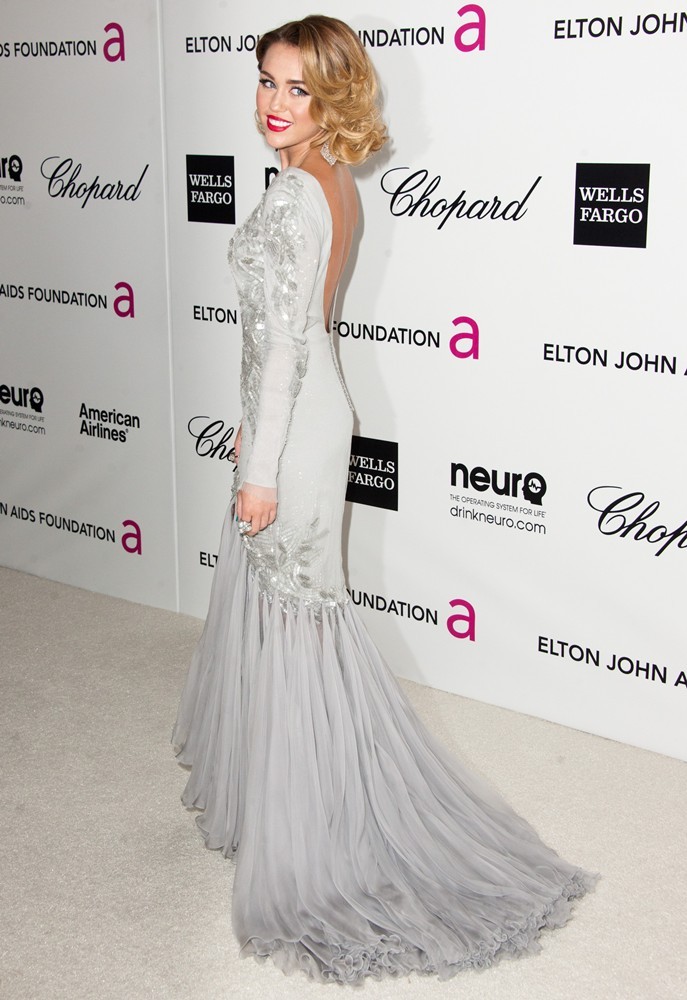 The Elton John AIDS Foundation supports a wide range of important health initiatives including direct treatment, care, and support services for people living with HIV/AIDS, providing injection drug users with clean needles to prevent HIV infection and transmission, and sexual health education for young people in America who are most at risk.
Since its inception in 1992, EJAF has raised more than $300M for the treatment and prevention of HIV/AIDS. Each Awards Season, Sir Elton John and EJAF host the most highly anticipated and successful annual fund raising event in Hollywood; this gala Oscar event has raised more than $40M to support EJAF initiatives.
Click here to support them.
Another phenomenal local Los Angeles based charity, Project Angel Food's mission is to nourish people debilitated by critical illnesses. They believe that their clients should not suffer the ravages of hunger and malnutrition in their already fragile states of health.
The men, women and children they serve are too sick to go to a grocery store or food bank, let alone stand at a stove to cook a healthy meal. With their delicious, nutrient-packed meals delivered directly to their homes, they can better focus on healing with strength and dignity.
Each holiday season, Divine Design www.divinedesign.org hosts an incredible retail shopping event, unlike no other, which raises funds and awareness for Project Angel Food.
Click here to support them.
Big Brothers and Big Sisters of America is non-profit organization whose goal is to help all children reach their potential through professionally supported, one-to-one relationships with volunteer mentors. Big Brothers Big Sisters is one of the oldest and largest youth mentoring organizations in the United States, and through their program, children of all ages in communities across the nation thrive.
Click here to support them.
This national non-profit is focused on finding loving forever families for children currently living in the foster care system. Children enter foster care through no fault of their own. As victims of child abuse, neglect and abandonment, they are removed from their homes because their birth families are unable or unwilling to provide safe environments for them.
In the U.S., more than 397,000 children are currently living without permanent families in the foster care system, and through the efforts of the Dave Thomas Foundation, tens of thousands of abandoned kids are placed in loving and supportive forever homes.
Click here to support them.
Childhood hunger is unfortunately rampant in the United States, and more than 16M children in America live in households that struggle to put nutritious food on the table. No Kid Hungry is a national organization that strives to make sure that no child in America grows up hungry.
They weave together a net of community groups, activists, food programs and corporate sponsors in order to connect families with the resources they need in order to provide their children with enough nutritious food, every day, to thrive.
Click here to support them.