Are you yearning for a relaxing holiday, away from the madding crowd? There's no better way than heading to the beach. It'll lift your spirits and invigorate your soul. To make it easier for you to plan your perfect beach vacation, here's a list of some of the most alluring places. You could start by exploring Far and Wild Travel, It has some fantastic customized beach holidays that'll leave you spoilt for choice.
Seychelles
A fabled paradise and a honeymooners go-to destination, the Seychelles tops the chart when it comes to beach holidays. Spellbinding beaches with turquoise blue waters and exquisite ribbons of white sand form the scenery of this beautiful place, with lush green hills, tall palm trees and Dali-esque boulders make for an elegant backdrop. You can spend your time diving and snorkeling into the alluring blue waters in the day and enjoying the party scene as the sun goes down.
Maldives
Stunning white beaches, glistening cyan-blue water and magnificent underwater life are what best describe the Maldives. This tiny, remote Indian Ocean paradise is a favorite with holiday-goers. With nearly 1200 islands to choose from you will be spoilt for choice but wherever you go, you are sure to feel the vibrant, energetic, and fun vibe that the Maldives offers. So, all those seeking a glamorous tropical getaway, the Maldives is the destination for you.
Kenya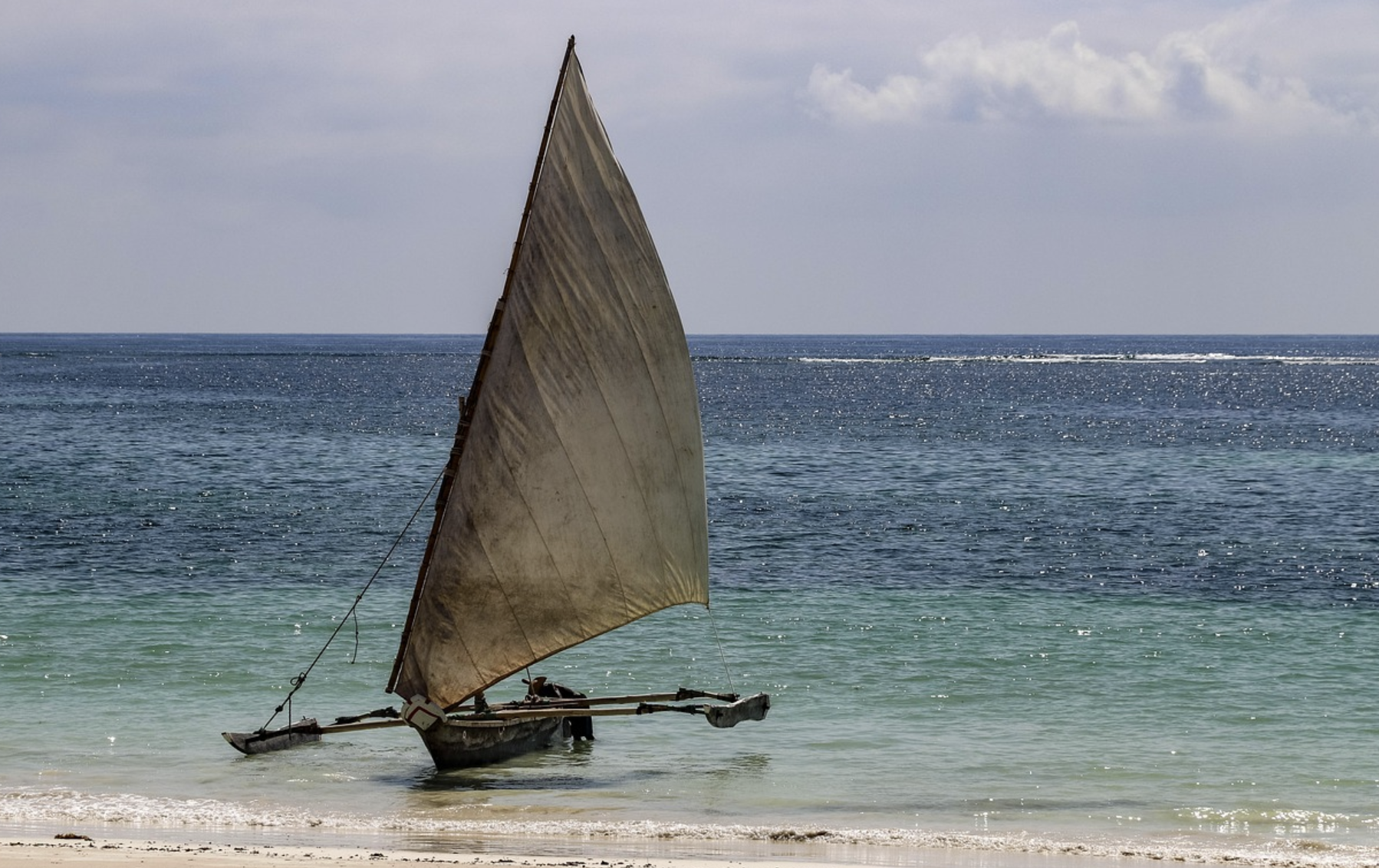 Kenya is famed for its wildlife safaris, but not many know that there is an utterly gorgeous coastline that dots the country. Most of the beaches are quiet and idyllic, giving you a slice of paradise in Africa. You can simply soak in the sun, sand and beach here or indulge in exciting activities like snorkeling and diving. For thrill-seekers, there is kite-surfing, deep-sea fishing and stand-up paddleboarding. If you wish to make the most of both worlds, combine a safari holiday with some beach bliss.
Bali, Indonesia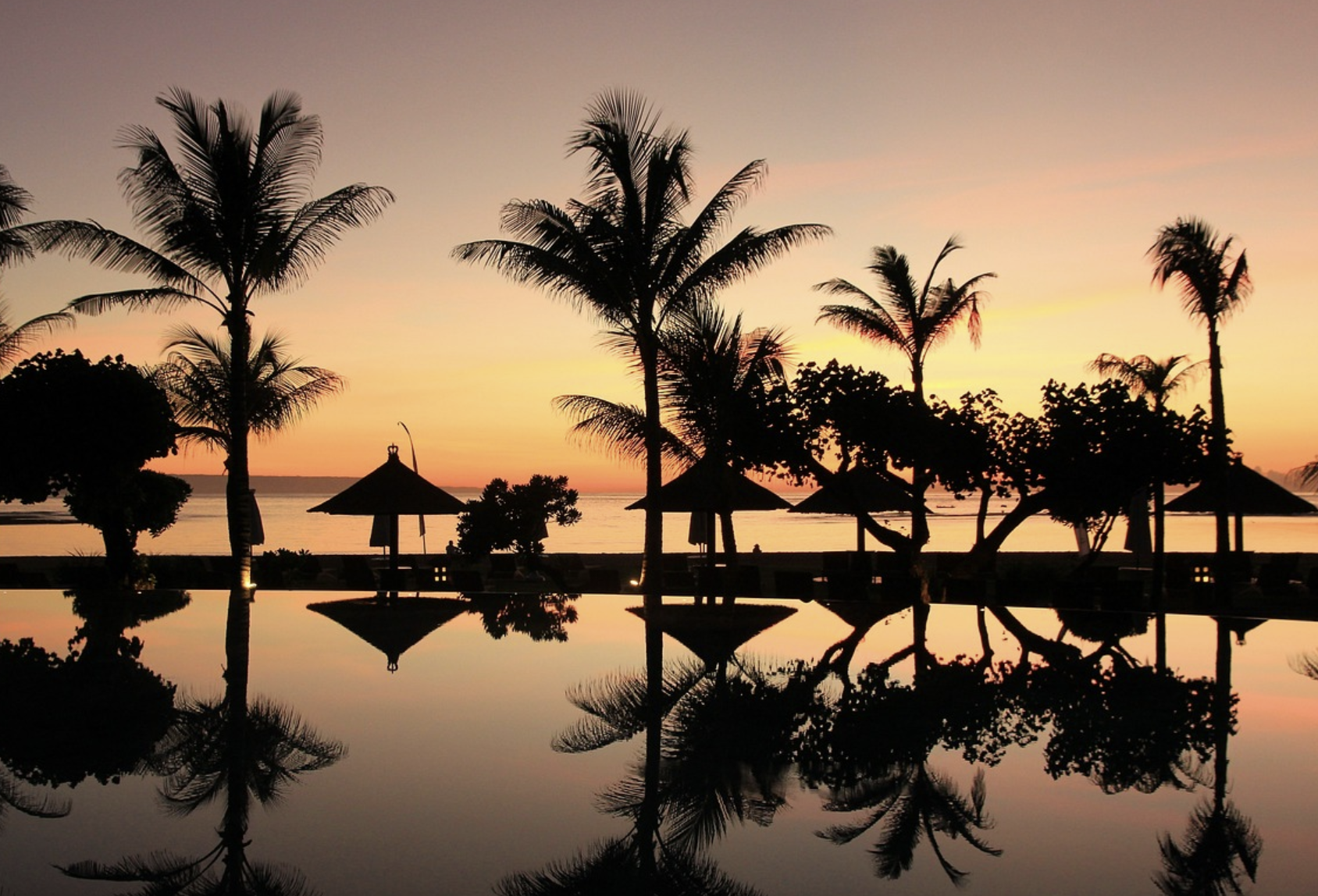 If you are looking for some beach nirvana, then head straight to Bali. This paradise for water babies has everything you could dream of on your beach vacation. From clear blue waters, sandy beaches to adrenaline-filled water sports, and incredible nightlife to let your hair down.  Besides this, the rich and diverse culture of Bali with beautiful historical monuments are worth exploring. Visit the hillside temples, admire the intricate architecture, dramatic volcanoes and the Gunung Agung, the tallest peak.
Philippines
With over 7,000 islands dotted with white sand beaches and aquamarine water, edged by stunning coral reefs – the Philippines is one of the best places for a beach vacation. So if you're a serious beach bum, then here is your own patch of paradise. While in the Philippines, definitely visit Cebu. It is one of the most popular islands in the country with breathtaking scenery and an abundance of luxury resorts. Boracay is the other favorite with tourists. Nestled by reefs, the island has magnificent underwater world and long stretches of pearly white beaches.
Madagascar
A paradise for water babies, Madagascar boasts of two oceans, about 5000 kilometers of coastline and a plethora of islands. Start your vacation at Anakao, the perfect white sand and azure blue water island aptly called the pearl of the Great Reef. Also, visit the Anjajavy Peninsula to experience life in the remote wilderness of Madagascar. No trip to Madagascar is complete without a pit stop at Nosy Nato, a classic tropical island with reclining palms framing the background and white-sand beaches and a turquoise blue sea completing the frame.  
Jamaica
Visit a Caribbean country that has its own soundtrack – Jamaica. Groove to its rhythm as you meander around the beautiful islands and dive into its idyllic life. With crystalline waters, magnificent gardens of coral and soft sandy beaches, Jamaica is an attractive holiday destination for all you beach bums. Indulge in some serious water sports including snorkeling, deep-sea diving and surfing or simply enjoy the delectable local cuisine and the calypso beats. Definitely visit Montego Bay and Port Antonio to get the real Jamaican feel.
Thailand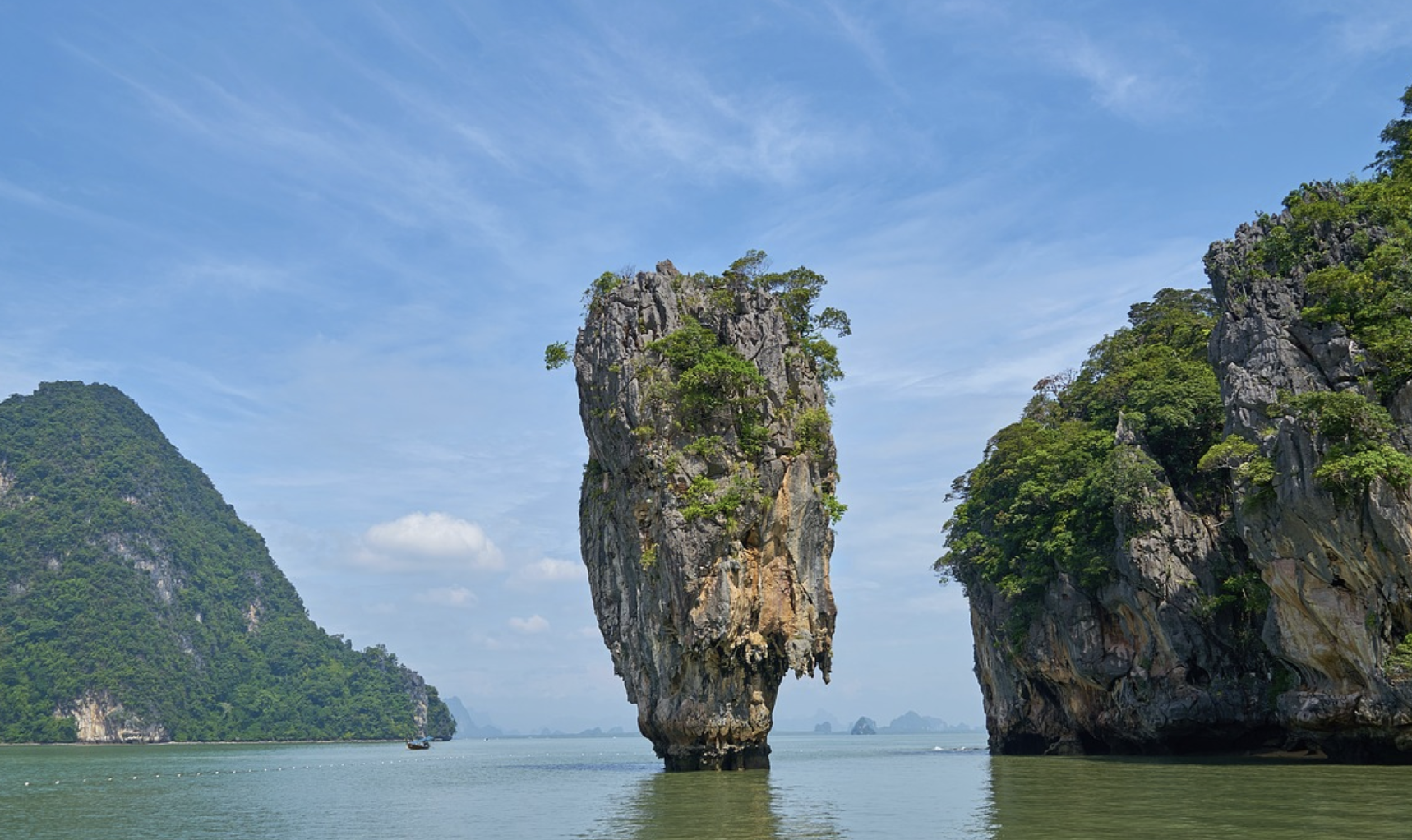 A veritable beach hot spot with sugar-white sand, crystal clear water, and contrasting scenery are what describes Thailand the best. With over 1400 jungle-topped islands and a long coastline, Thailand is a great beach getaway for everyone.
You can enjoy adventure-filled water sports here as you snorkel the waters off Ko Lipe or dive with whales and sharks around Ko Tao, kiteboard in Hua Hin, or scale sea cliffs of Krabi. Some of the must-visit places in this haven for beach lovers include Ko Phi-Phi Don, one of the prettiest tropical islands ever seen; Ko Samui, where sleepy fishing villages and white sandy beaches entice any traveler; and Phuket, the high-energy party hub with amazing resorts and delectable Thai cuisine.
Dominican Republic
The Dominican Republic is a top choice for budget-travelers looking to have a fun-filled beach holiday. Rich in culture and history, this Caribbean country boasts of some of the most diverse ecosystems with deserts, mangroves, jungles, coral reefs and soaring green peaks. Venture into Plata, Punta Cana, La Romana and Samaná, where palm-fringed beaches paint the canvas along with azure blue waters. You can indulge in water sports or simply marinate in the sun, the sand and the beach. Once you are done with all the beach time, a visit to the capital, Santo Domingo, is recommended. It is a UNESCO World Heritage Site with stunning colonial architecture and fascinating history.
Australia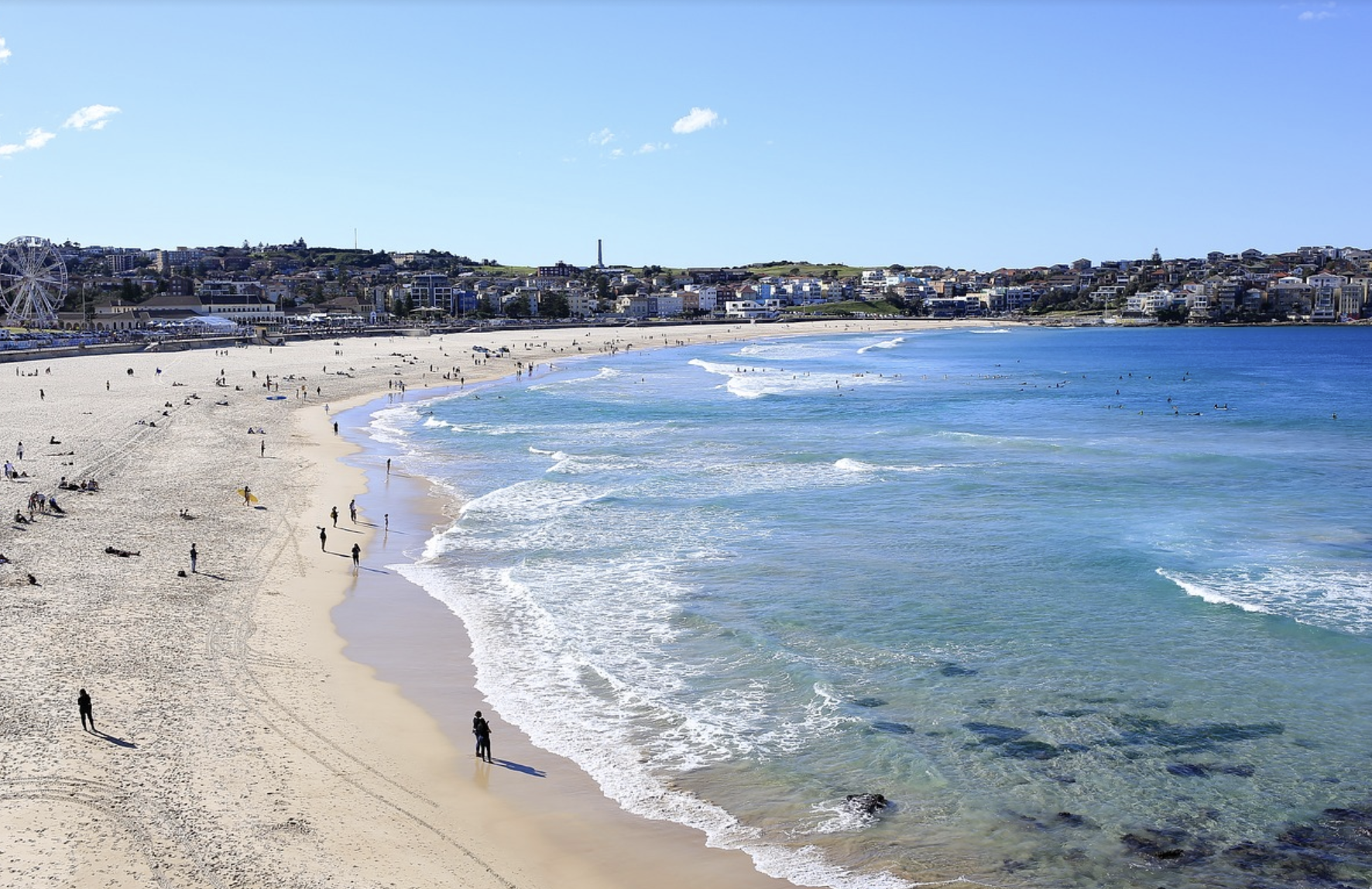 Australia is a massive country (6th largest in the world by area) with an extensive coastline, so it comes as no surprise that it is home to some of the best beaches in the world. From bustling city beach of Bondi to the tropical beach with white sand and coral reefs in Fraser Island, find your favorite and make it your home during your beach vacation.
If the deep blue entices you and adventure is what you are looking for, dive into the famous reefs from Ningaloo to the Great Barrier Reef or watch the majestic southern right whales along the Great Australian Bight. Rotten Island and Christmas Island near Perth are your best options if you want to absorb the natural beauty and make a getaway from the regular tourist locations. The untamed beauty of these islands is unrivaled and the stunning coral reefs are breathtaking.  
So, all you discerning travelers wanting a relaxed beach holiday away from the hustle-bustle of city life, pack your swim wear and set off to one of these places for a truly fun and  exotic holiday.