Destination Luxury was very fortunate to get to sit down with Alexander Doerr, the General Manager of the hotel, Das Stue in Berlin. With his impressive resume and proven expertise in management and hospitality, he graciously shared with us his insights of being a boutique-sized individual luxury hotel in a large, capital city.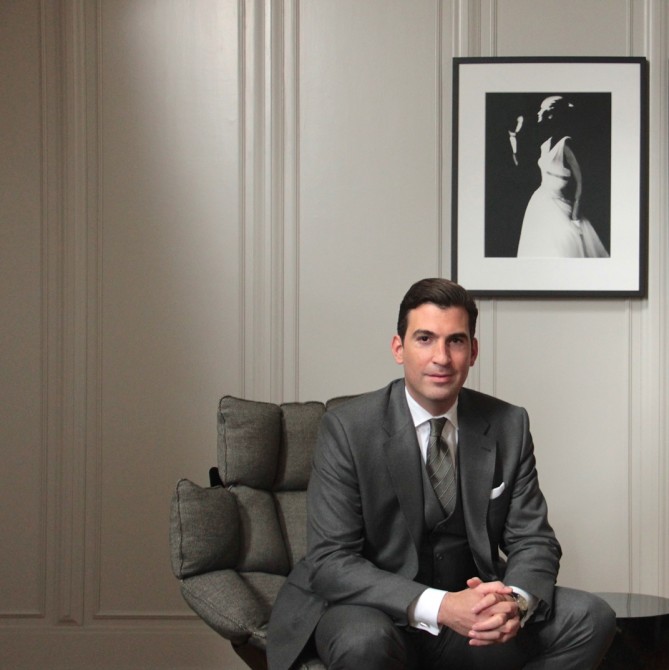 DLX: So we saw that you started your first hotel internship at age 15. What led you to the hotel industry from such a young age?
Alexander Doerr: Actually only one thing: that you're dealing with a lot of people; not only the guests but also colleagues and peers. This is something that makes it really unique for me. You meet so many different people every day, there's so many things to do, and it's never boring – really never, never boring.
In Germany, it is common to get an internship in high school, and I chose to intern at a hotel in the city where I grew up (and where I started my career). I remember being just 15 years old but amazed by the atmosphere, admiring the people working there. In fact, I still remember the Concierge, an older man, who I admired for the way he treated guests. He was the main reason I started to work in this business, because he was very unique in the way he treated the people and made them feel welcome, even people coming for the first time, treating them like regular guests. This is something that not everyone can do, but he was able to do this.
What is it about luxury hotels that makes them unique from other kinds of places of accommodation?
Alexander Doerr: The atmosphere is totally different in luxury hotels. With luxury hotels, people are very much looking forward to enter the hotel.
There's always something going on, because there's a restaurant, a bar, and many things smaller hotels don't necessarily need to have. Once you have these things, you have many outlets, and once the people are in there, the people create the atmosphere.
What is the mission and vision of Das Stue?
Alexander Doerr: For us, Das Stue is a very nice addition to the Berlin hotel market; there are many world famous hotels here, but Das Stue is special because it's small and we can do things that bigger hotels can't do – especially dealing with guests, addressing them by name, and really giving them the feeling that they're at home. The atmosphere is cozy and intimate; this whole feeling of "the living room" (what "Das Stue" means in Danish) is something we try to give every guest, even if you see it for the first time.
Our vision is to keep doing what we did before, with our focus always on the guest. We're very lucky the owners gave us a beautiful product, with beautiful interior design and location; but beyond that, we who are working here are really focused on the guests, trying to deliver a kind of service that really only small hotels can deliver.
Who are your patrons?
Alexander Doerr: Definitely people interested in art, architecture, and design. We have a lot of guests, especially from NYC. Berlin is smaller than NYC but has 3x more galleries to offer, so many people come to visit these things, and these kinds of seekers are our main target.
A lot of business people even pay beyond their traveling compensation restrictions to stay here, because to them, it's worth that extra cost. It's definitely people interested in the nice things in life.
We did notice all the art around the hotel, and the information in our room cataloging
all the pieces around the hotel.
Alexander Doerr: Yes, and all of the paintings and pictures are originals that one of the owners collected over decades actually; she decided to display her collection here because it just fits so perfectly. It's the idea that we really live here; it's not just art that we put on the wall.
We even have an art history major on our staff here who takes care of the art collection, and he can walk you through the hotel and tell you about each of the originals for over 3 hours – and it's not boring. Art is a very integral part of our hotel. It's in our DNA.
What makes Das Stue unique?

Alexander Doerr: First, the location: you can be closer to historical sites in Berlin and such, but the big thing in Berlin is to explore on bike, and we have bike rentals here and going through the park right outside to the Grand Brigade, it's awesome and fantastic. Our location is really central (by the zoo, Tiergarten Park, and KuDaWe, the huge shopping area), but totally calm and on the end of a dead end street. The zoo is definitely a huge advantage too; there are a lot of families here, and kids love it. Just the other day I met with the Zoo Director; we're working on getting our own private entrance so guests could enter the zoo directly from our hotel. It's really the size of the hotel that allows us to do things like this that big hotels cannot do.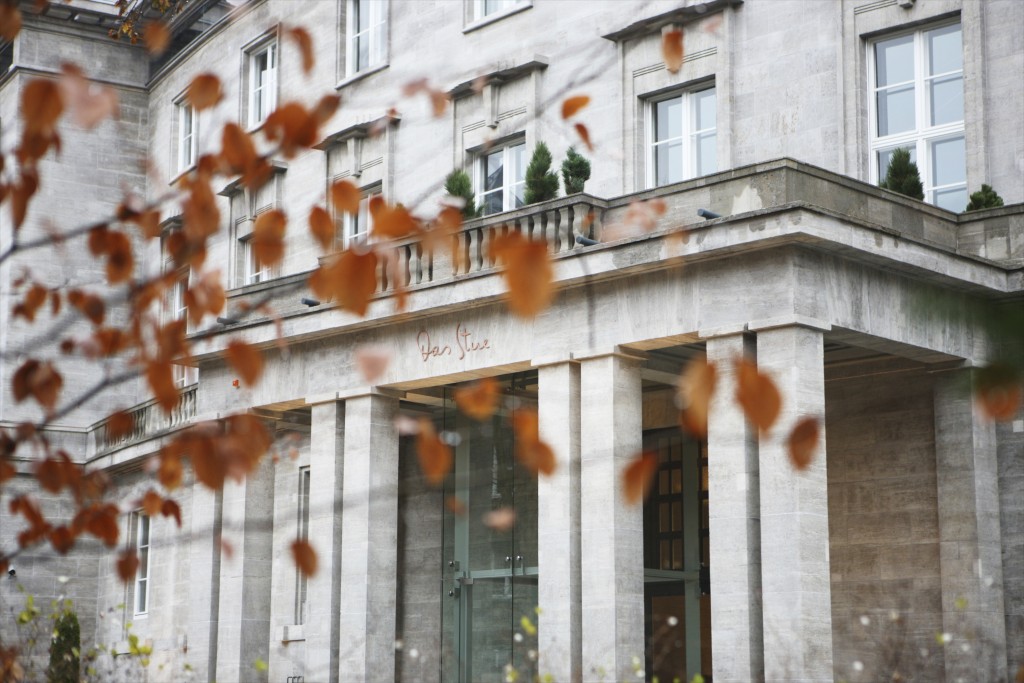 Secondly, the interior: it's definitely different from other hotels in the city. A lot of interior in here wasn't built to be in a hotel, so we have to put a lot of work into it in terms of renovation and maintenance, but it's beautiful. It's really beautiful.
Will Das Stue stay unique only to Berlin or are there any plans of expansion?
At the moment, not at all; we are an individual hotel, with no sister or brother hotels; in fact the owners aren't even in the hotel industry, this is their first hotel. They just found this building, didn't know what to do with it, and decided to make it into a hotel. It of course took lots of time and effort but finally, something nice came out of it.
What does luxury personally mean to you?
A lot of people use this phrase, but luxury for me and for what I see from our guests, is "time". Because money for most of the people here is not an issue, but most people don't have the time to spend it on the way they want to. Not in a rush, no appointments, don't have to look at their watch, and most importantly, they turn of their mobile phones, and enjoy the time that they have here in a nice atmosphere with a spa, good food, drinks, etc. This is luxury for them.
What is the ultimate VIP experience you have at Das Stue when it comes to staying as a guest?
We have 12 rooms here with terraces, and we offer barbecue on these terraces for our guests. Just sitting on the terrace, having barbecue in the summer and looking into the zoo makes it feel like an urban safari lodge, and yet you're still right in the city center.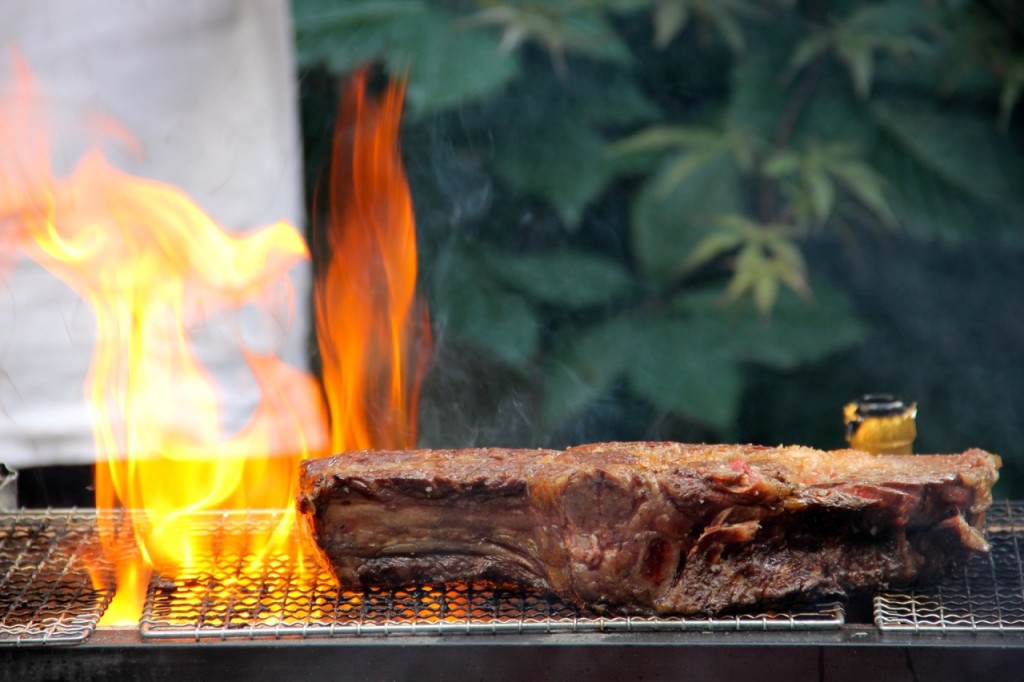 Also along with the largest suites, you can get use of our Audis parked on the driveway. We were approached by Audi as to whether they could put the cars here. To be honest, we are usually hesitant when approached by a company, because we get a lot of offers to partner with companies, but we felt that Audi's products fit with the style of our hotel because they are beautiful and technologically fantastic products, so that's why we decided to offer them here.
If you weren't in the hotel industry, what do you think you'd be doing instead?
I would be a rock star, I think. At least I would try to be one. You know, we have a rock band here at the moment that plays at our bar in the evenings, and even though it's a lot of hard work, what they do, if you look at it, at the baseline, it looks like fun. A very interesting life.