Each year, the Sundance Film Festival is not only the home to the very best in indie entertainment, it's also an amazing venue to present the latest in upscale brands to the global film industry and the après ski set.
During the annual festival, global luxury lifestyle and fashion brands are often launched at the exclusive gifting lounges scattered along Main Street or at the St. Regis Deer Valley.
This year, while we'll miss the live music performances, activations and VIP gifting suites, we'd would like to place the virtual spotlight on the latest luxury items of 2021 that hopefully, we'll be able to enjoy during next year's trip to Park City. We can all create the ambiance in our own homes until that time…
Some of the brands on our radar include NOVE Trident Automatic, a stunning Swiss-made diving watch combining function, craftmanship and style. Composed of a double curved sapphire bezel and case backing, a Tahitian mother of pearl dial, and the latest 'Automatic R150' movement, NOVE has designed the ultimate statement piece.
"I founded an innovative Swiss-made watch brand called NOVE to create beautiful timepieces as functional pieces of art. We've now launched the first series of the Automatic Trident, an innovative and modern design engineered to peak performance, that is both durable and versatile and a great companion for any outdoor sports like skiing," comments founder Tiffany Meerovitsch.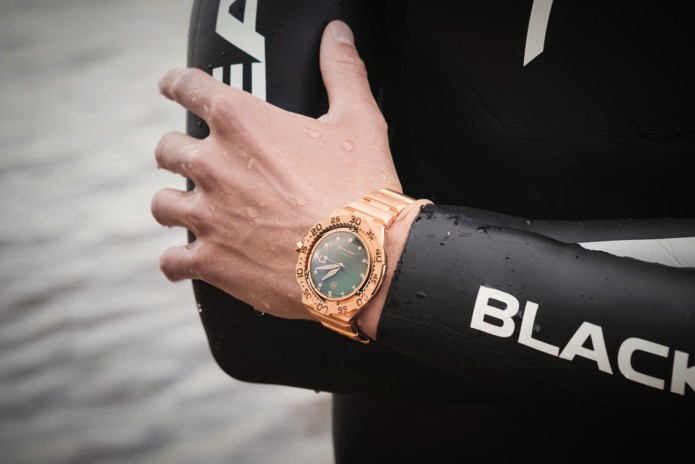 For your listening pleasure, the Ultrasone Performance 880 featuring S-Logic® Plus technology catapults sound to a new level. At the heart of the closed headphones is a 40mm titanium-coated transducer, while its driver enables high-precision mapping of music and speech. The clear high-frequency range draws in every nuance of the music, as the bass range brings in the drums and effects impressively, without placing them too much in the foreground. The Performance 880 presents the same airy sound as you would expect with open headphones.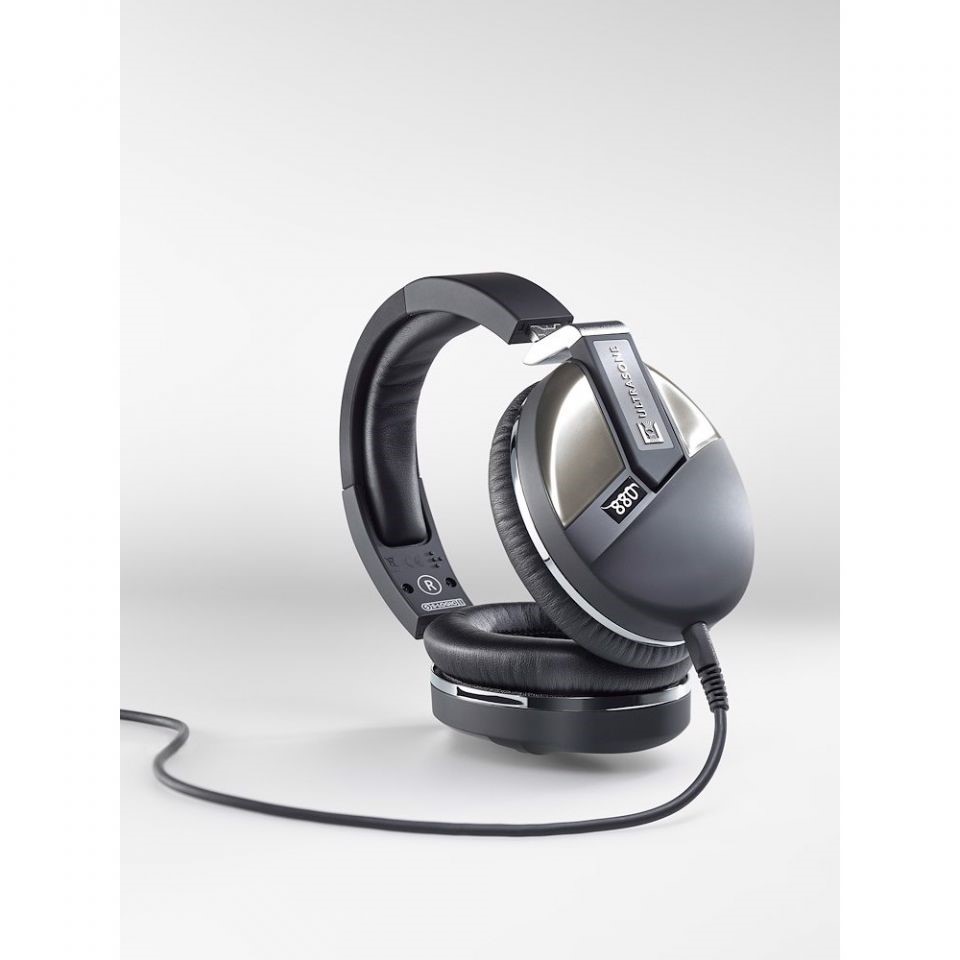 Spyder is a familiar name to the festival, and the brand's latest collection are perfect for the active set. The new styles feature extendable lanyards, interchangeable lenses, and temple/straps. Uber fashionable and perfect to transition from the slopes to Main Street. My favorite is the Extendable Lanyard style.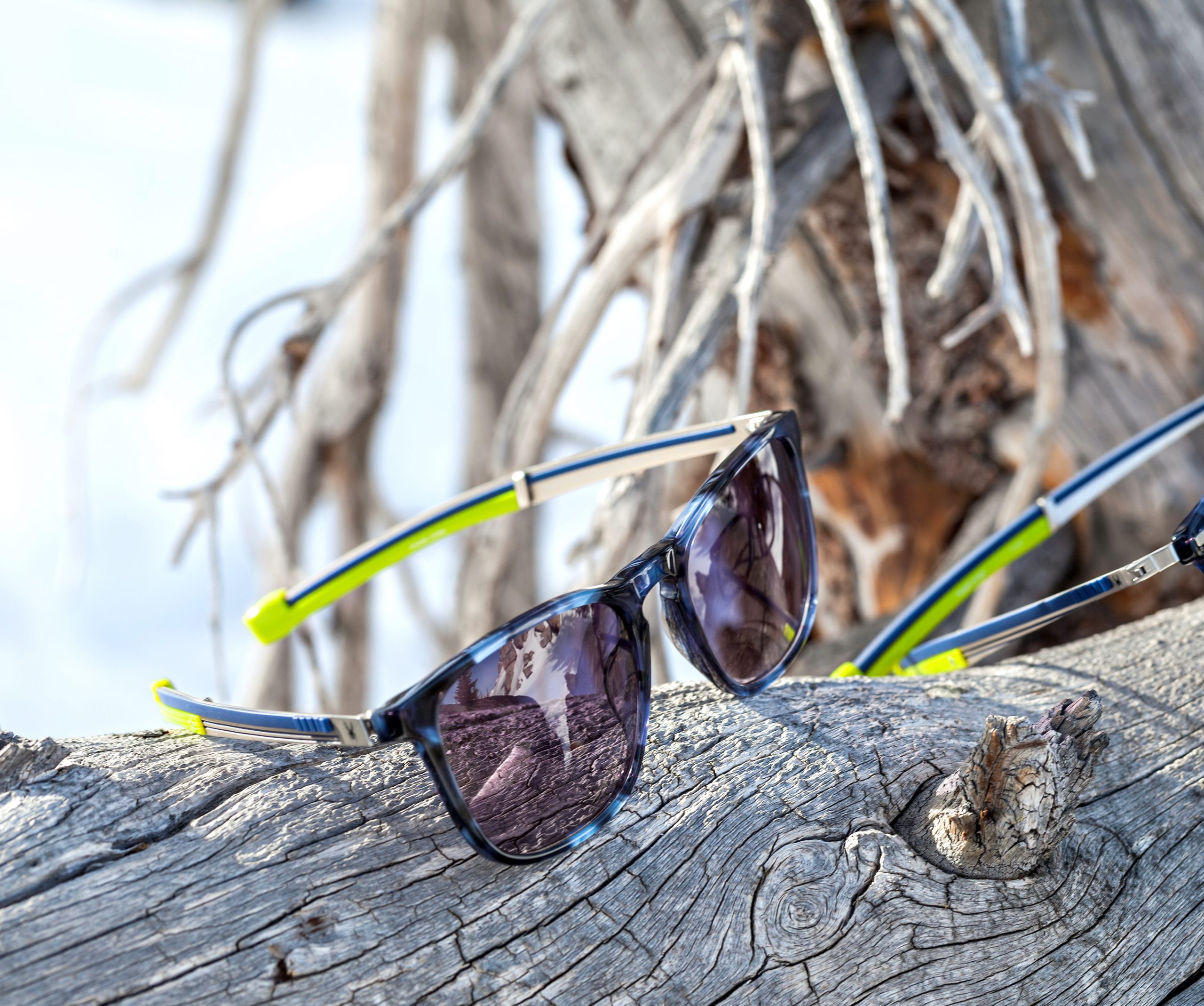 ic! berlin was a smash hit brand with Hollywood's elite at the 2020 festival at the Kia Telluride Supper Suite's celebrity gifting lounge. The hand-made, German-engineered eyewear brand has just unveiled its brand-new Acetate collection of prescription and sun frames. My favorite of the latest styles is the VIP.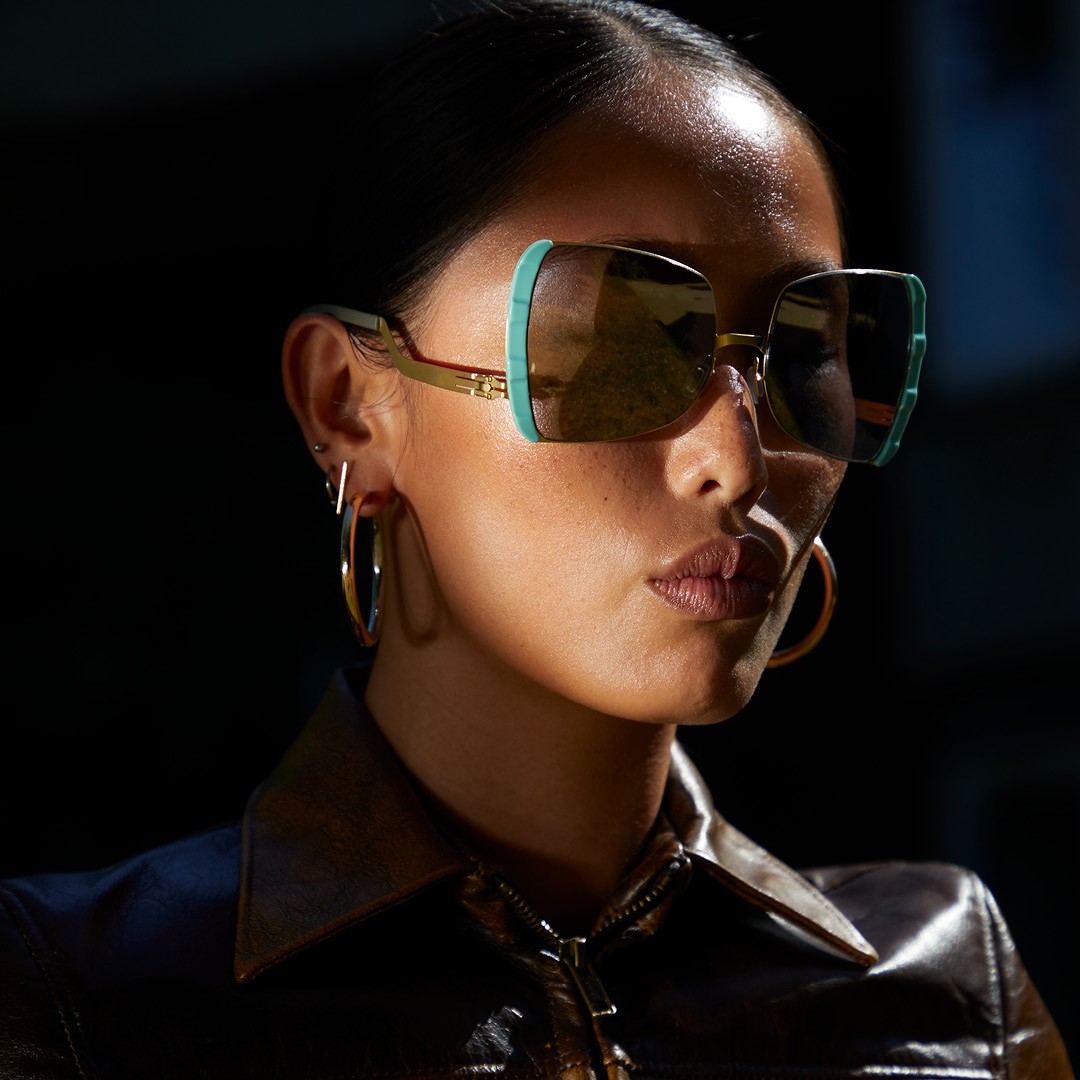 Legendary Canadian brand Kodiak, featuring premium leather footwear with Saltshield™ stain prevention, provides many stylish options for men and women that protect its wearers from the snow and slush of the resort towns. Peyto, a sleek, Chelsea style boot, is perfect after a day on the slopes.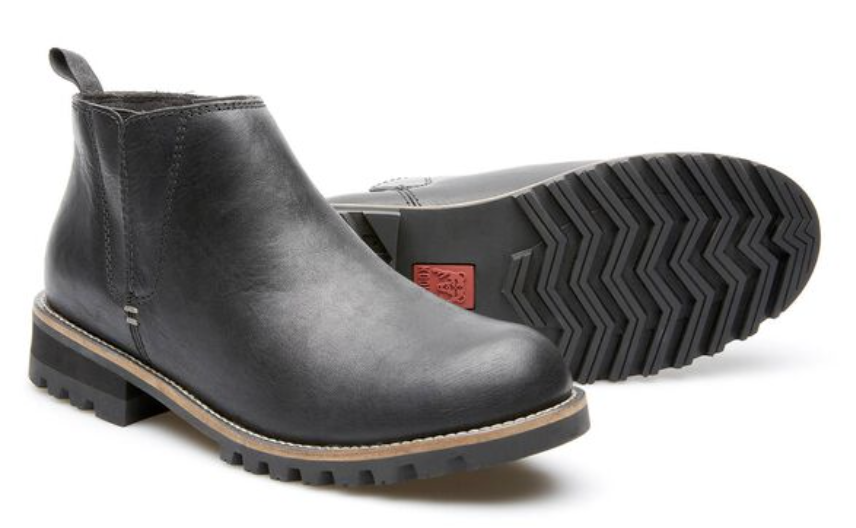 Designs by Cocktail Sneakers, a company founded and operated for women by women, are available at many high-end resorts nationwide. The collection of elegant, classic, and timeless designs delivers elevated casual options for women who favor comfort, style and versatility, a perfect pairing with our after-ski wear. The brand's Outsider Bootie in blush is a beautiful addition to one's footwear collection.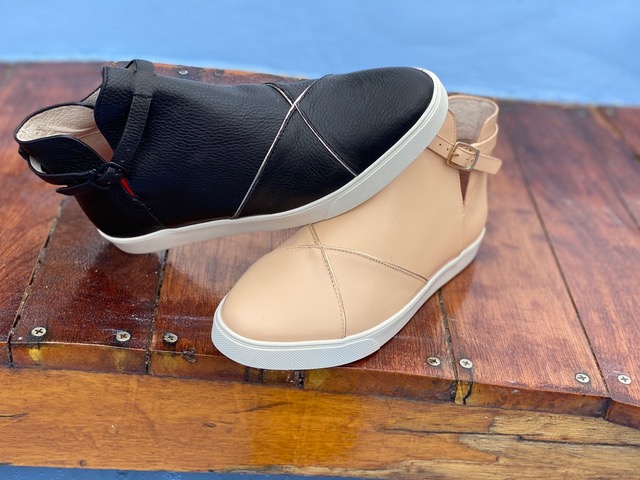 Unbound Merino is the must-try clothing company of sustainable wardrobe essentials made of 100% merino wool. The luxurious apparel line is perfect for alpine resort dressing as it adjusts to one's body's temperature to make sure you are not only stylish but also dry and warm. Using sweat-wicking, wrinkle-resistant, anti-bacterial material, the brand's T-Shirts and hoodies stay clean and fresh no matter how many times they're worn. A new wardrobe essential!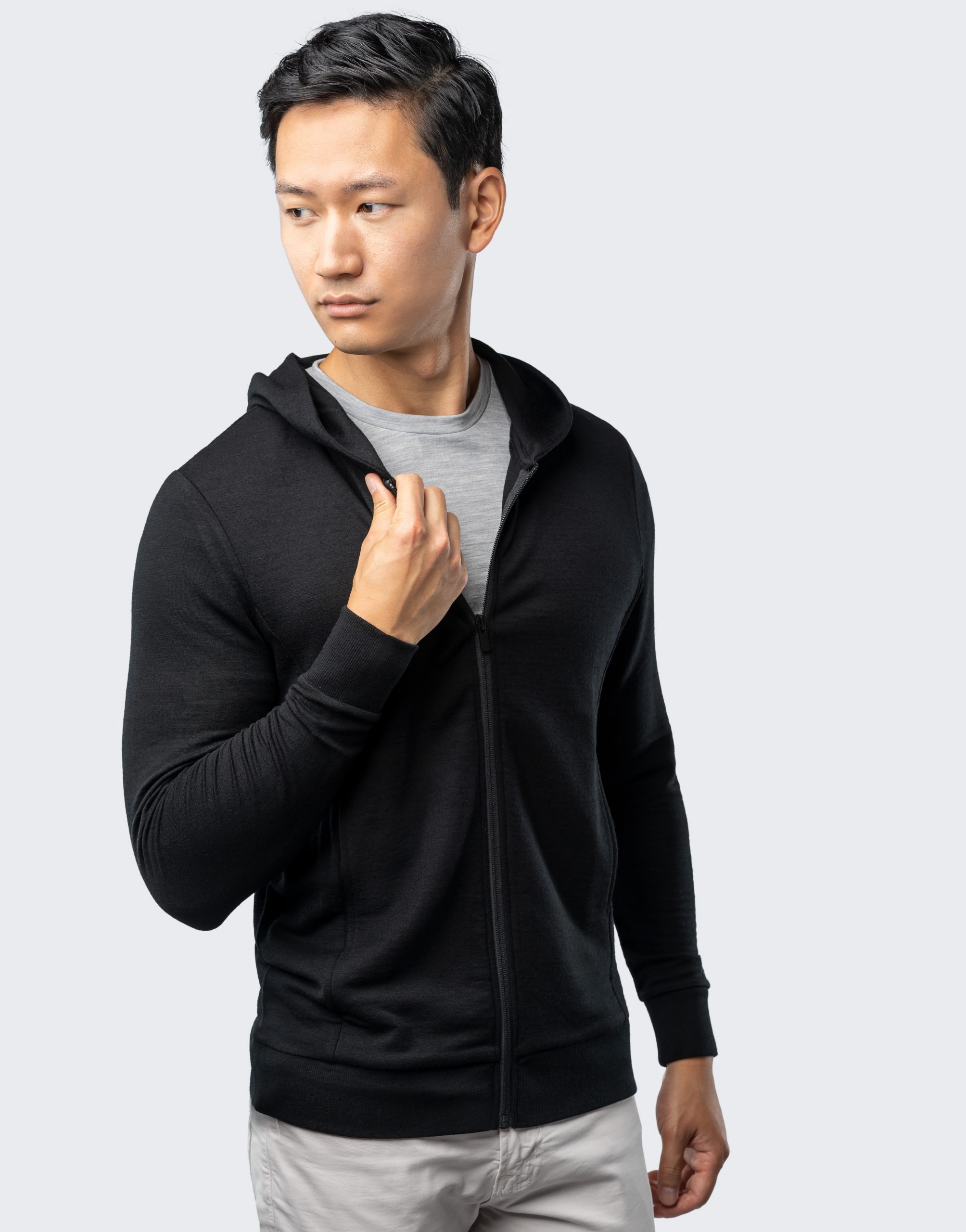 Stay toasty warm in Oliver Charles' sweaters, made from the finest merino wool and a rare fiber known for its antimicrobial properties called Khullu, which comes from the underbelly of high elevation Tibetan yaks. The sweaters are 3D knit and cashmere soft. The founders grew up in Aspen, Colorado and their mountain culture has definitely played a major part in the garment's development.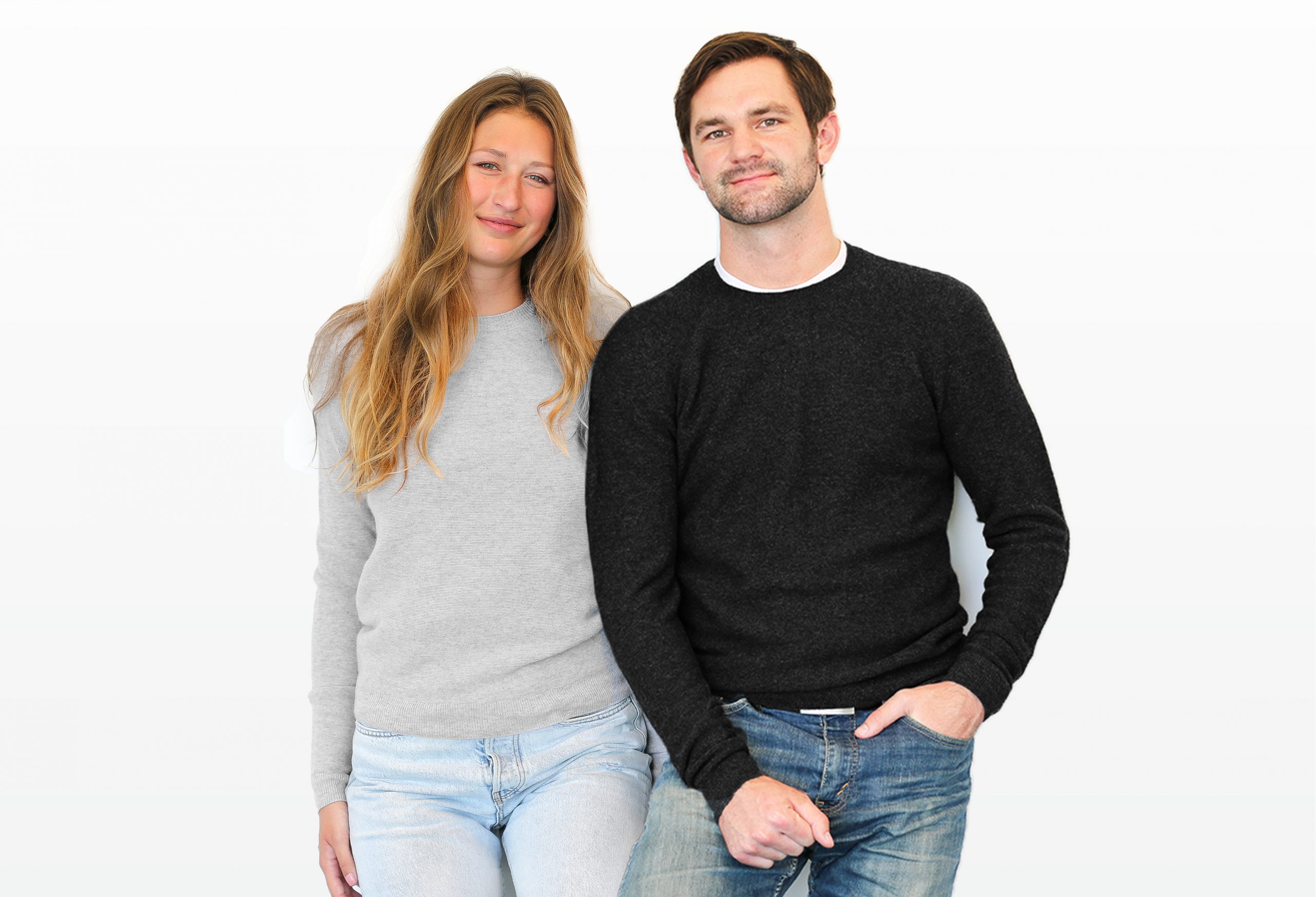 For some subtle yet stunning après skis bling, a piece from LEFineJewelry featuring fine 14k gold and genuine diamonds is the perfect addition to make you stand out during an evening's festivities. Dainty yet striking are words that come to mind. Wearable fine jewelry for your @DailyDiamondFix!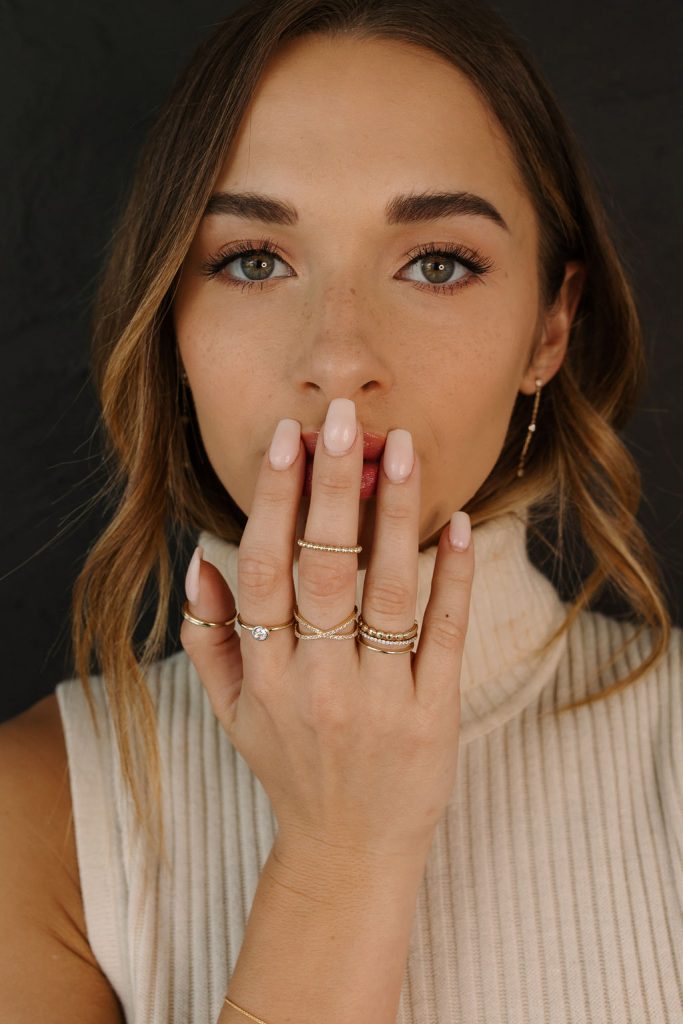 And for that James Bond glamour, why not have a case of BEAU JOIE Champagne, a zero dosage, no sugar added bubbly, special delivered? The gorgeous bottles are encased in a stunning suit of copper armor, a functional design element made to help cool the champagne quicker and keep it colder longer, without the need for an ice bucket. BEAU JOIE is available same day delivery via Drizly and Minibar. For those extra special moments, try the limited-edition couture collector's bottle, the MARCHESA, a partnership series with the fashion house MARCHESA. This bespoke, hand-beaded bottle adorned with over 10,000 beads and jewels, is a true work of art inspired by the brand's Creative Director and Co-Founder Georgina Chapman's past collections. Only 1,000 signed and numbered bottles will ever be produced.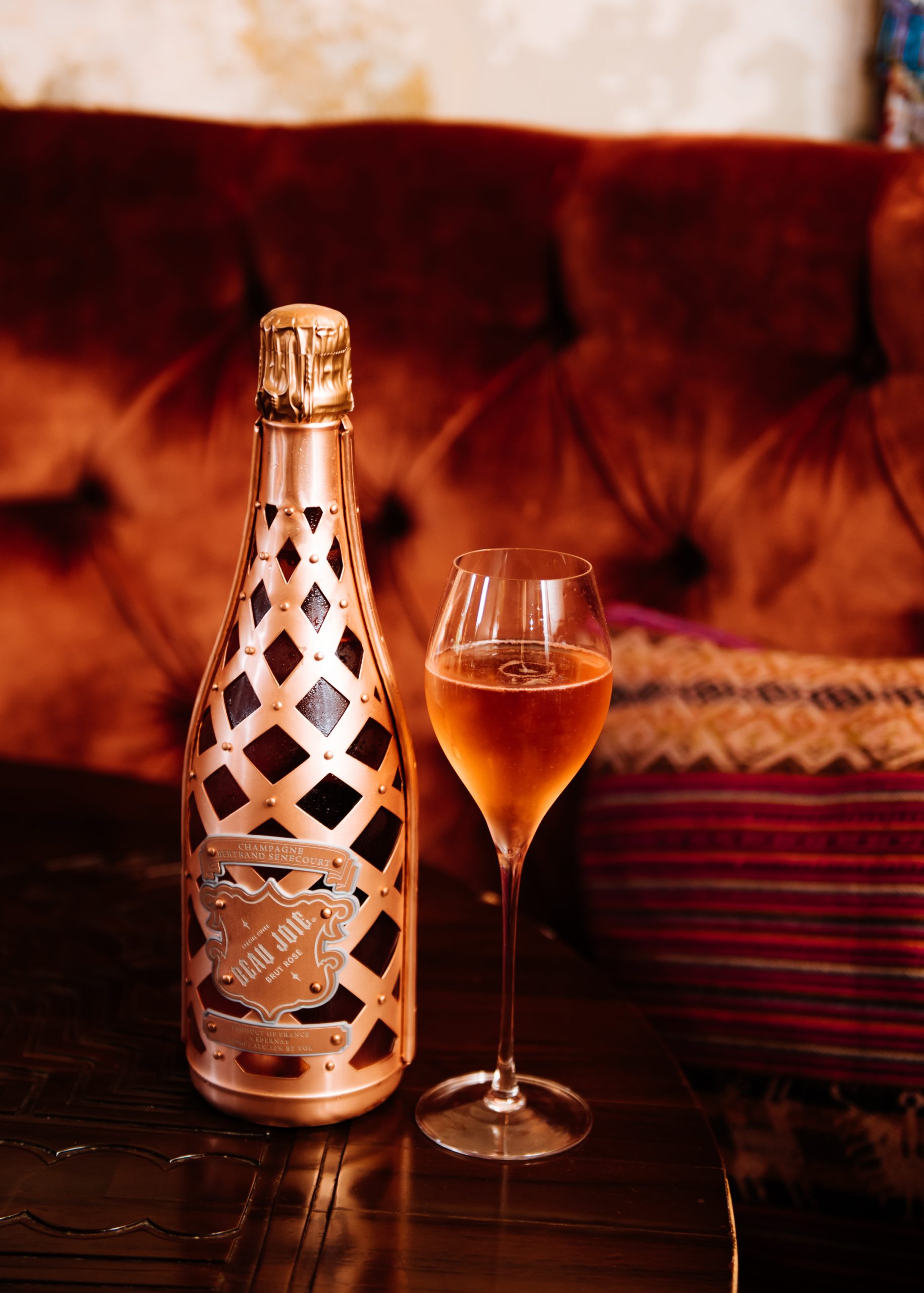 If you are looking to enjoy a lovely rosé, but not the bubbles, Château de Berne and Ultimate Provence wines from the French Riviera have been featured at the top celebrity events during the Sundance and Cannes film festivals in recent years. Fun fact: The brand's rising star wine master Alexis Cornu also developed Post Malone's new rosé. Available at wine.com.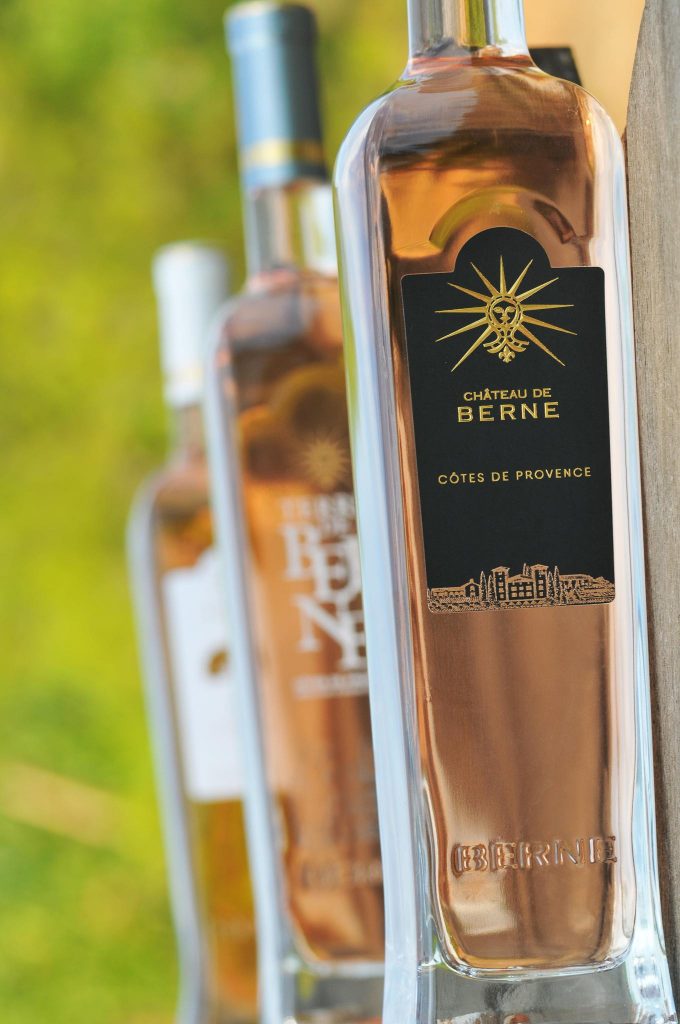 Many of us love to sleep in style, even while on vacation, so oftentimes, high quality sheets are a must on our packing lists. Signature sheets by the new bedding company Nollapelli make the cut. The sheets are made with a patent-pending bedding fabric that restores you, your skin, and your hair while you sleep, with no more sleep lines or bedhead. Nollapelli also makes it easy to BYOB (bring your own bedding) with its sustainably crafted travel pouches for pillowcases.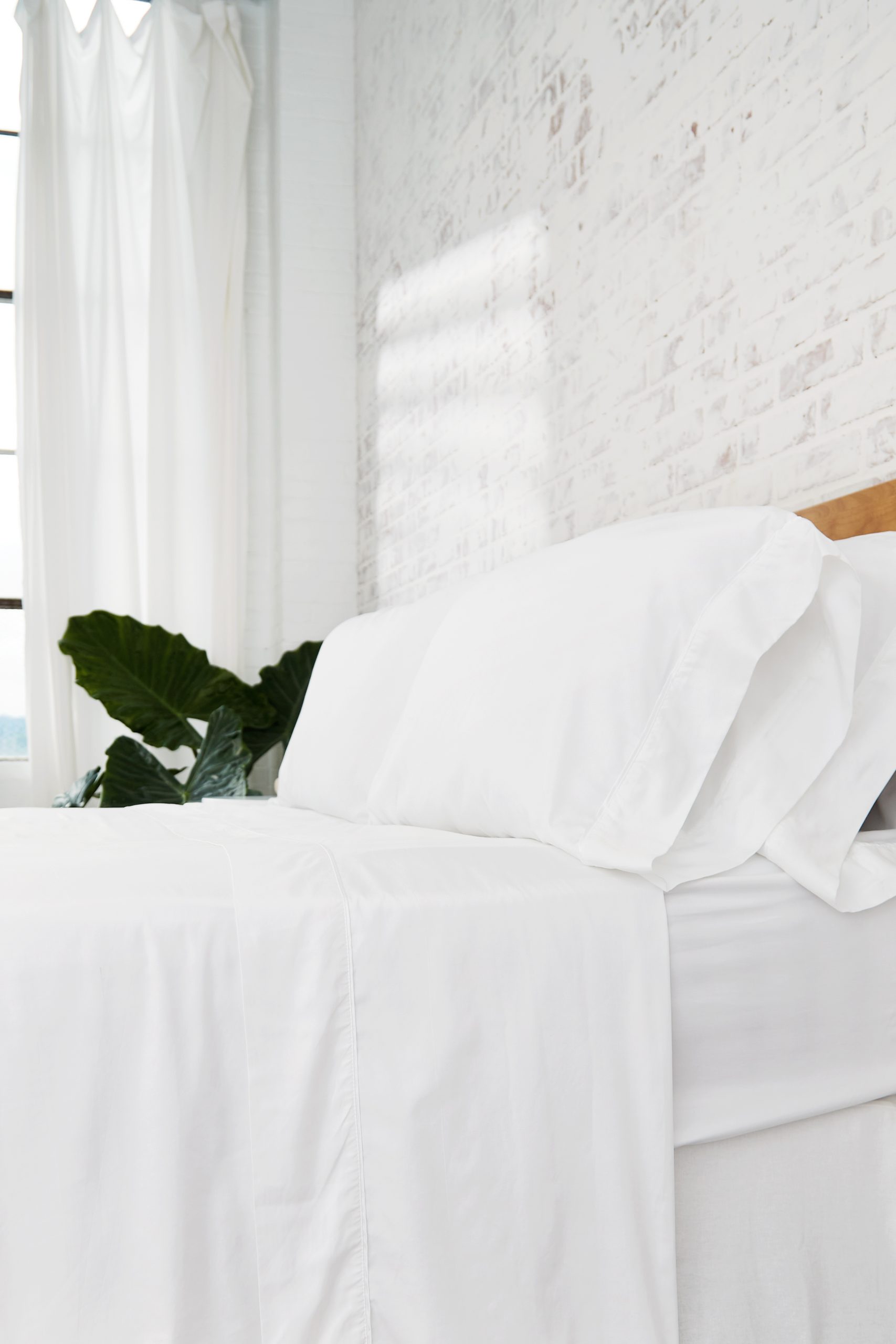 And to create a romantic, ski chalet ambiance, the ultra-dramatic new candles by Asher are perfect. The candles available in a wide variety of curated scents have roughly a 120 hour burn time. The reusable candle holders and candle tins can also be used as chic floral vases and terrariums. A cool note: free sample whiffs are available to validate your scent selections.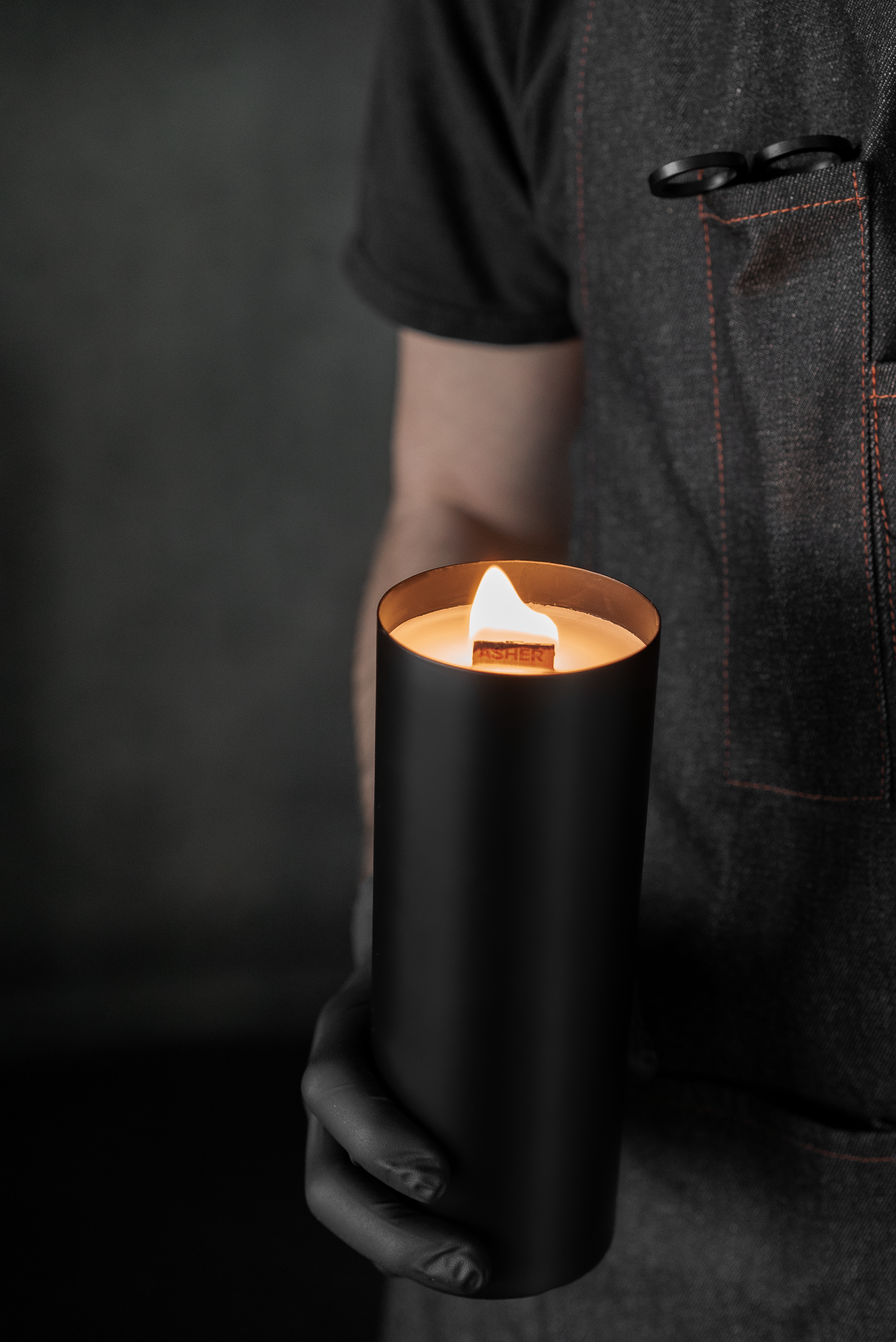 After a long day on the slopes, sore muscles, some that we haven't used in a while, may be in need some tender loving care. Some portable, easy to transport items to bring with you include:
Celebrity favorite, MagicHands™ is truMedic's most advanced, high-performance massage designed with a patent-pending mechanism that is made to recreate the touch of a professional masseuse. The product has four massage nodes that each act as their own "thumb" to deliver effective shiatsu massage therapy. This mechanism, combined with heat, creates a massage that you can't get anywhere else. Oprah noted, "it's guaranteed to make you think a masseuse has moved in."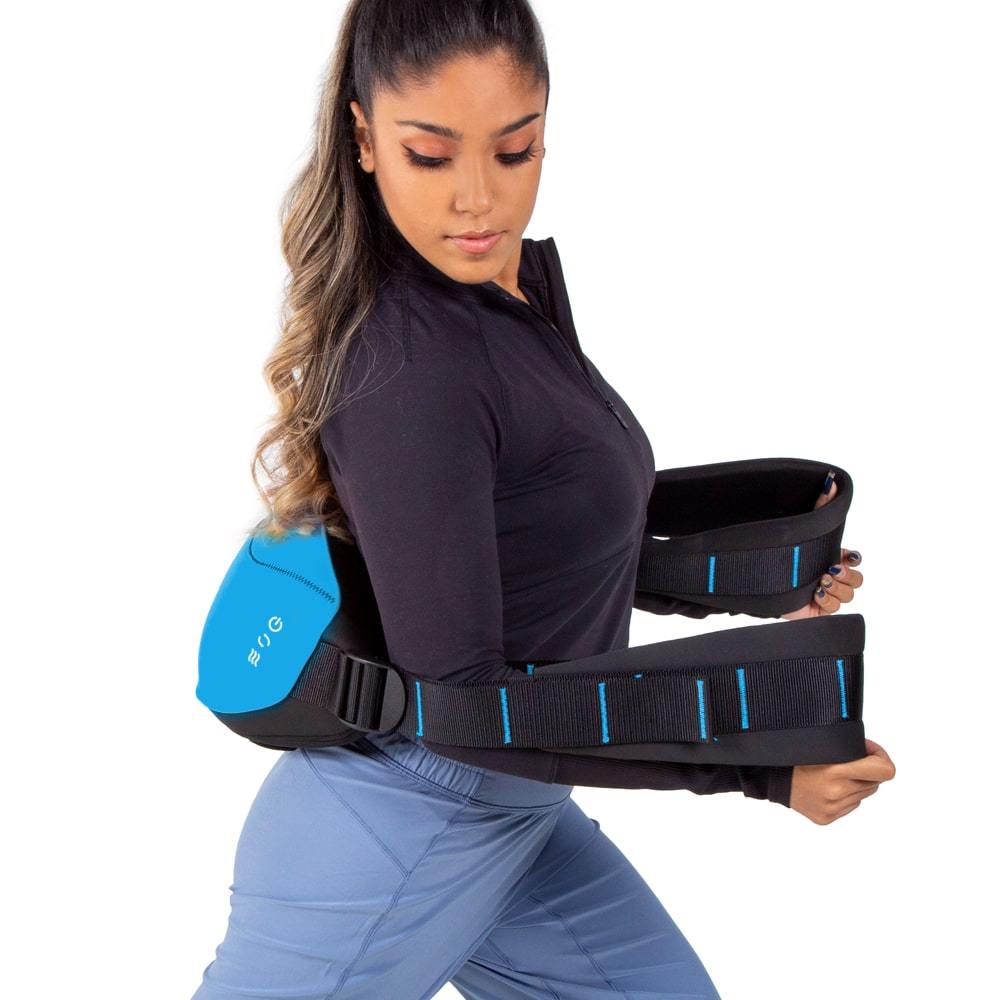 Why not pamper yourself with a Dosha Mat, a handmade, premium acupressure mat that is lightweight and great for travel? The eco-friendly mats feature acupressure, an ancient Ayurvedic treatment that is similar to massage, acupuncture, and reflexology, and is helpful in relieving tension, soreness and pain in the back, head, neck, shoulders, hips, and feet.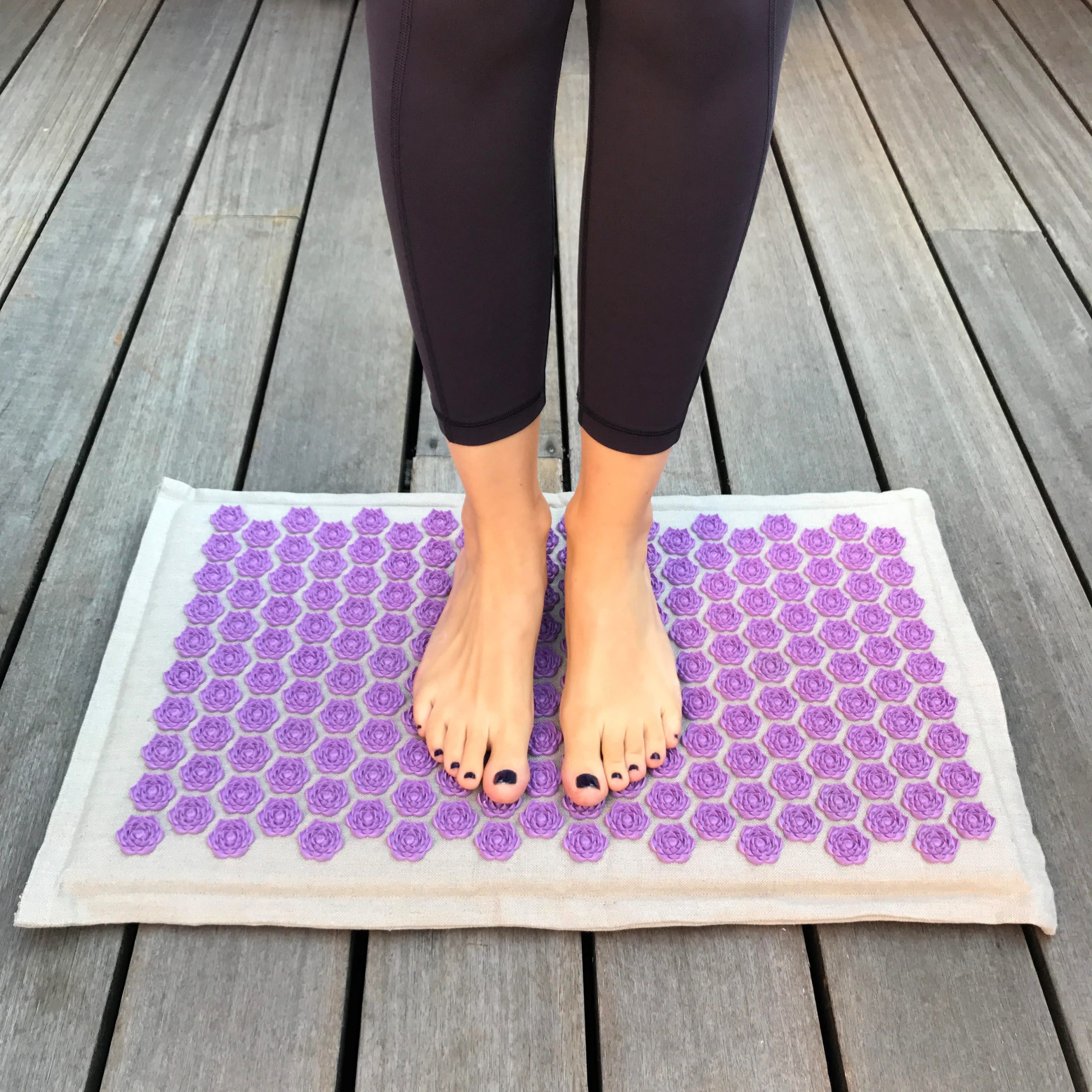 To maintain our fitness regimes after our daily visit to the slopes, EQUIPT offers the stylish and portable Ubarre and vegan leather ankle and wrist weights to take on the road with you, keeping you toned while away from home.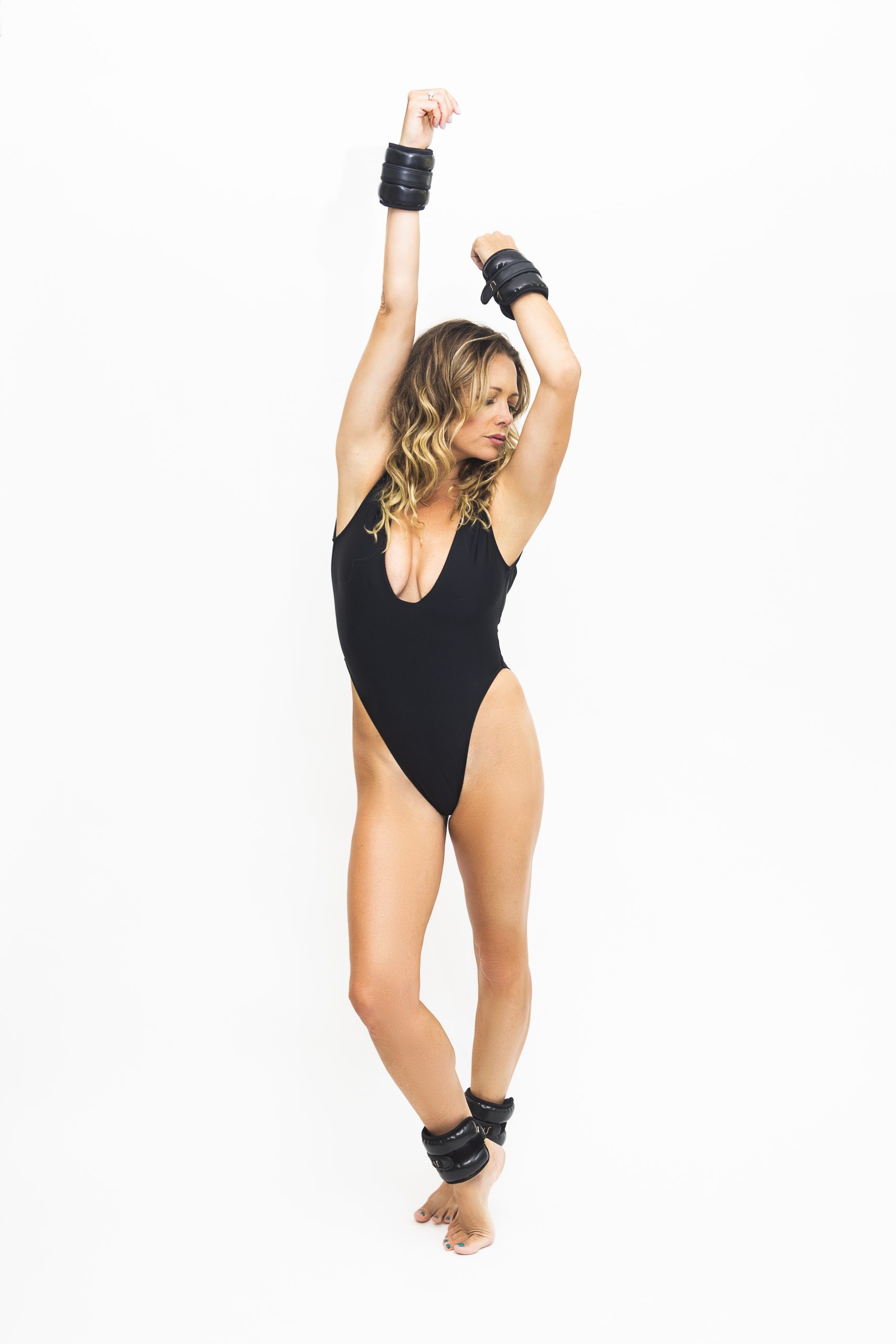 Your comfort clothing need not be frumpy. Last year, French lingerie company Empreinte launched an active wear collection, featuring uber stylish leggings and under garments. Reprise's Aspen plant-based leggings made of Tencel fabric take care of your skin, making for a cozy and warm addition to your wardrobe.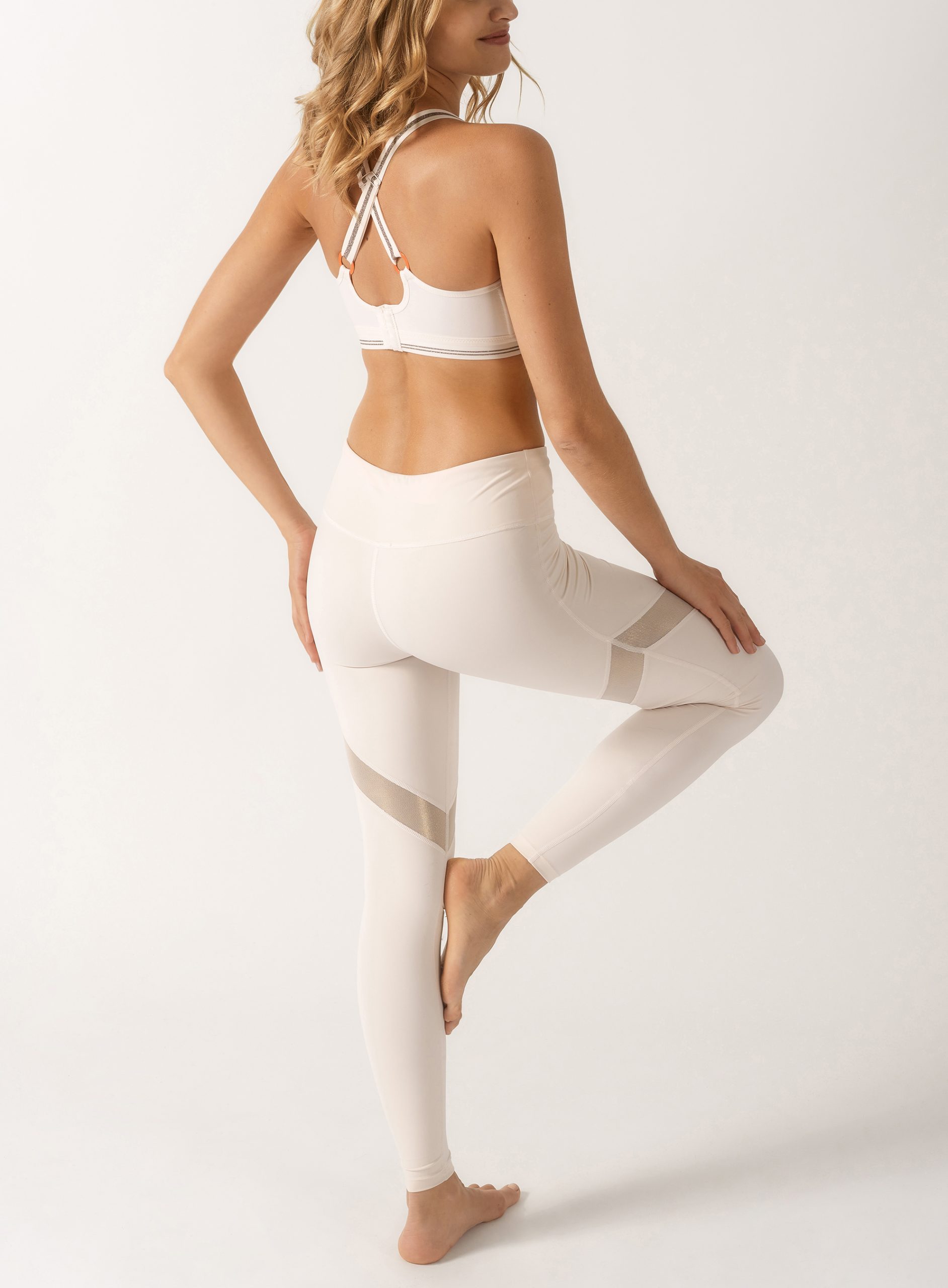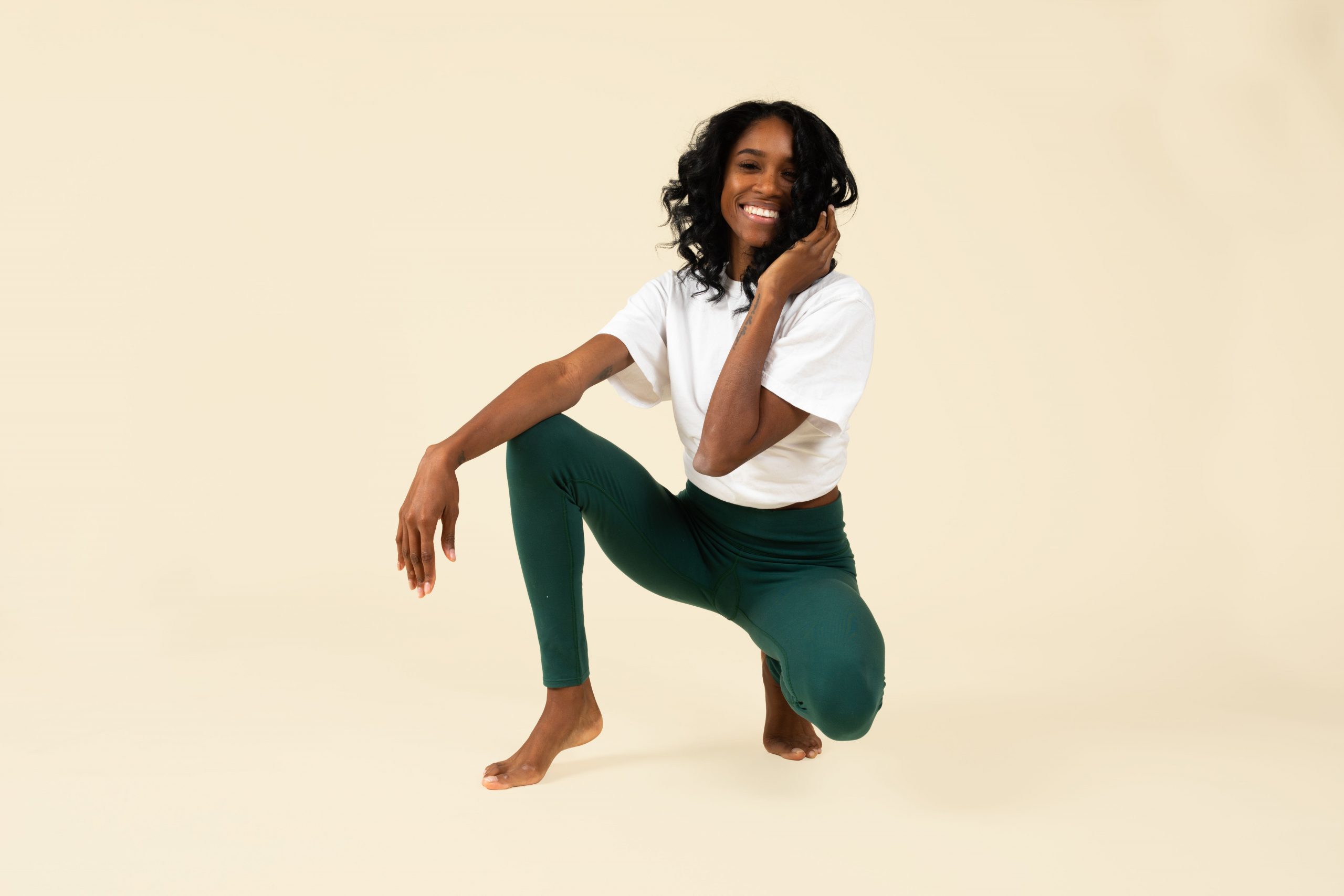 Botanika Life CBD Jet Pack, featuring a duo of an all-natural, clean, and safe immune boost spray + sleep spray, both enhanced with 120 mg full spectrum CBD. The immune spray bottle is infused with vitamin C to help protect the body against infection, zinc to keep your immune system strong, and CBD which functions as an immunosuppressant. The sleep spray bottle incorporates melatonin to help you sleep, magnesium to stabilize your mood, and CBD to keep travel anxiety at bay.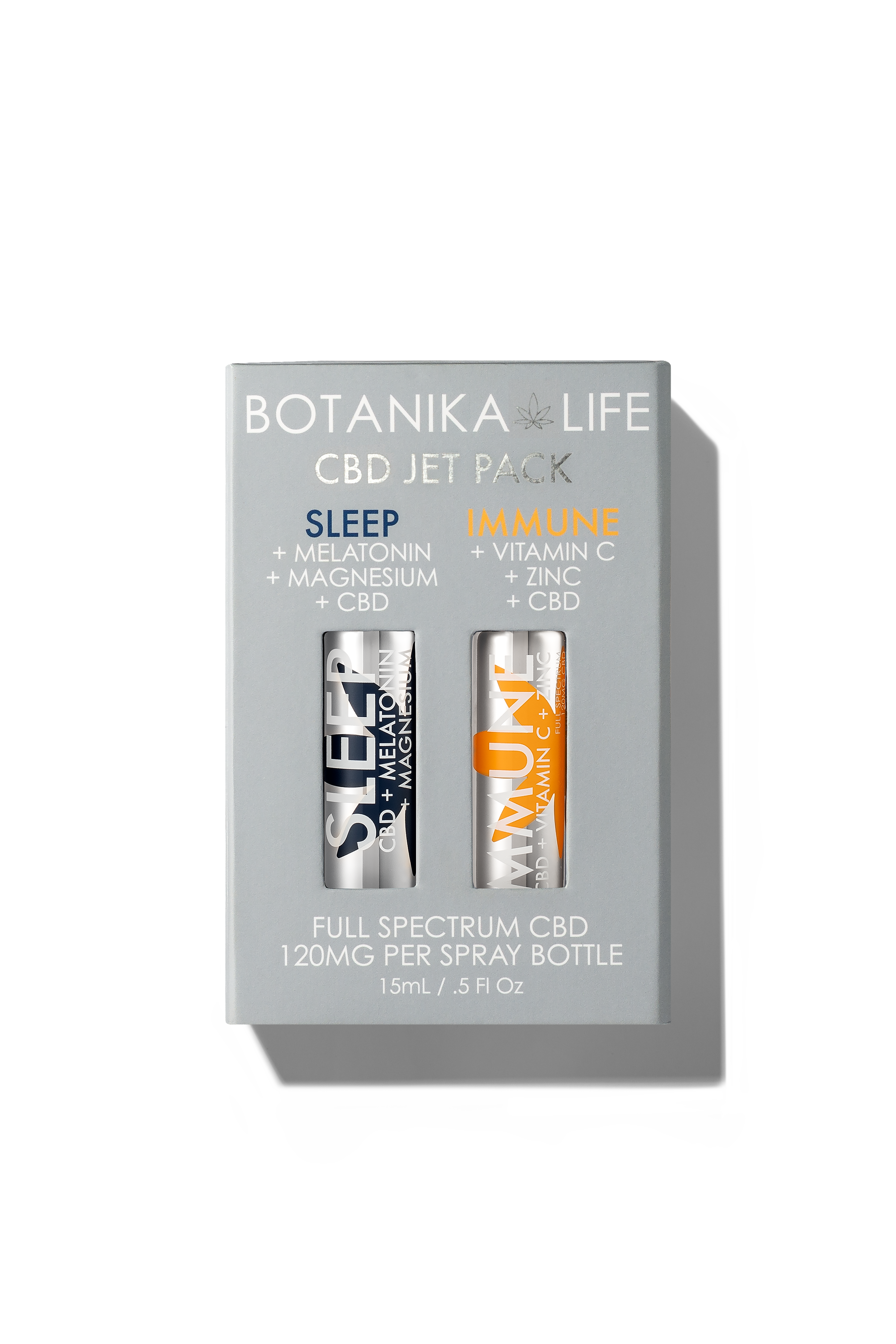 Dr. Kerklaan Therapeutics products will come to the rescue products with the brand's signature Natural CBD Relief Cream, formulated to provide localized relief with the added cooling effect from the essential oils of eucalyptus and peppermint. The cream's luxurious non-greasy feel makes it comfortable to use both day and night.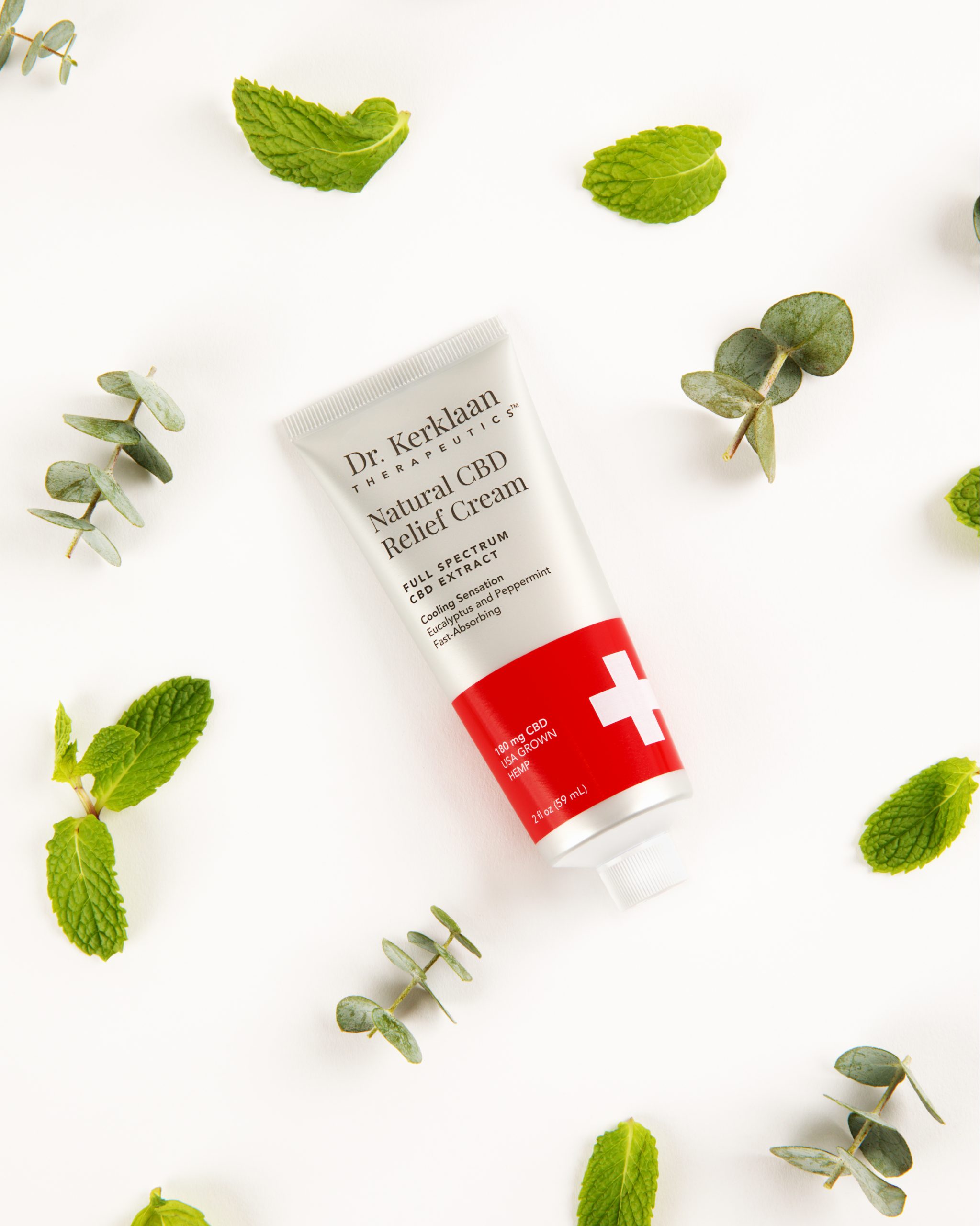 My latest discovery is the new patented Heraux Molecular Anti-inflammaging Serum. After nearly a decade of breakthrough research and 18 patents worldwide, the serum features HX-1, a proprietary anti-inflammaging biomimetic lipid that shields skin stem cells from the effects that fuel aging, reducing the appearance of fine lines, wrinkles and hyperpigmentation, increasing skin smoothness and firmness, and much more. The addition of hyaluronic acid hydrates and plumps skin, resulting in a more supple complexion and peptides reduce the appearance of fine lines and wrinkles. Vitamins C and E and red maple bark extract provide antioxidant support, protecting the skin from environmental aggressors and promote a brighter, more even skin tone. An important addition to your skincare regime.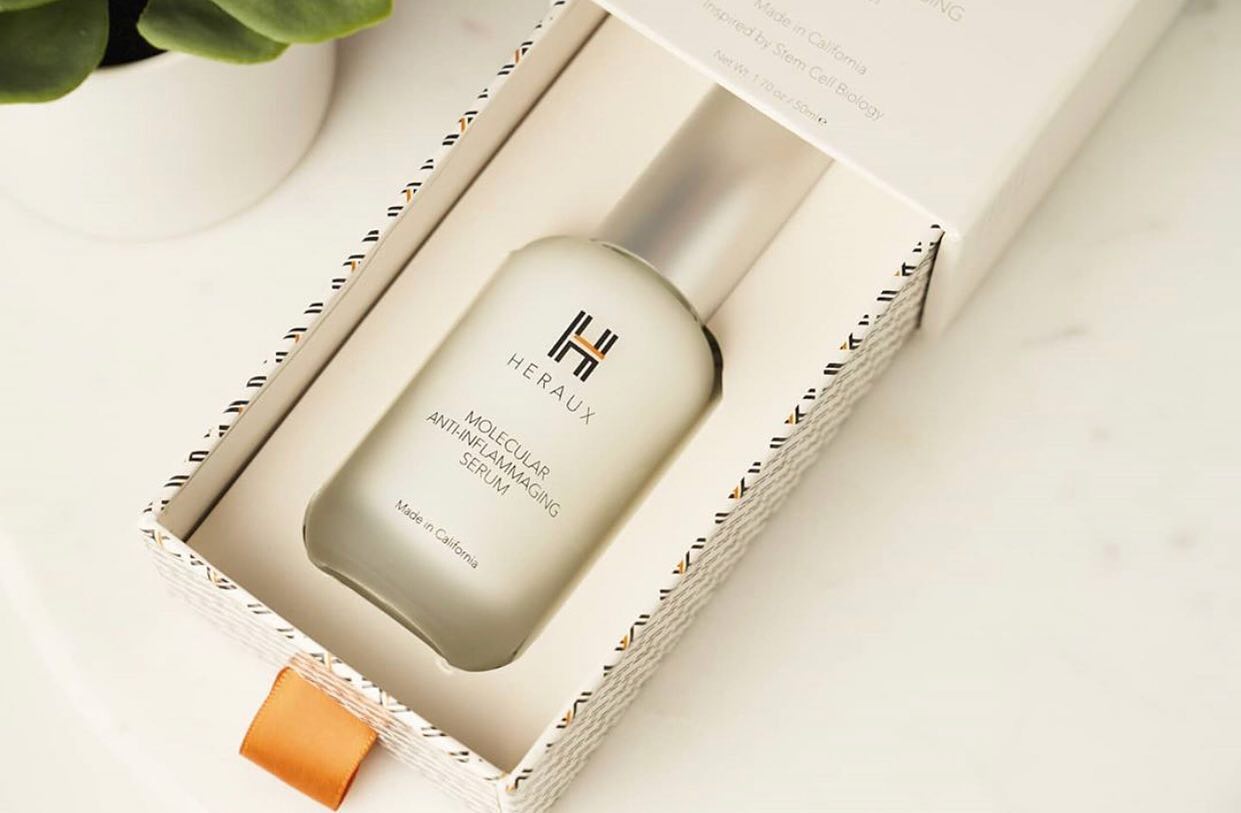 And so apropos is Caldera + Lab. The brand was founded after Jared Pobre and Stacy Keibler moved their family from LA to Jackson Hole. After spending days on the mountain skiing, the couple quickly realized the harsh side effects of high-alpine climate on one's skin. After two years of R&D, working with local chemists, botanists, and scientists, they perfected the award winning formula of The Good — a multi-functional serum that is proven to moisturize, protect against harsh environmental factors, and promote healthier and younger looking skin. It is specifically designed for men, but women also love the product, especially those who spend a lot of time in the mountains.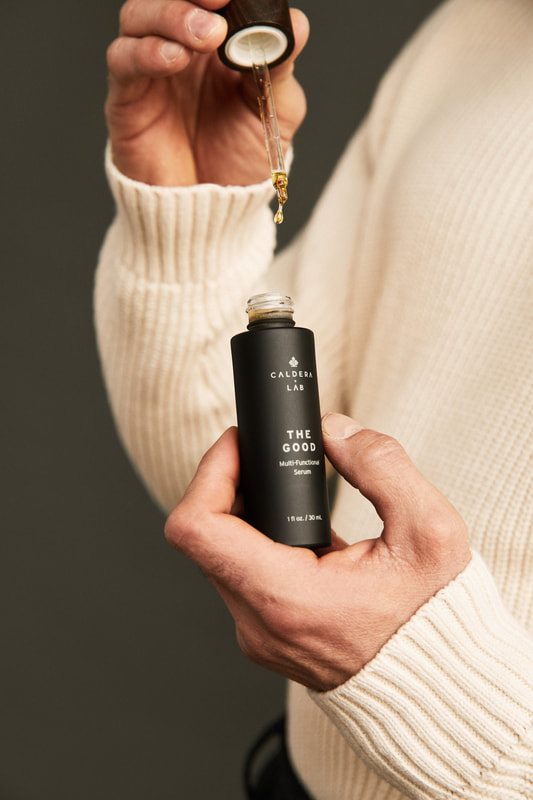 The brand that surely would have made an impact at this year's festival is BH Cosmetics, a global beauty company that celebrates diversity and inclusivity. The brand recently launched a limited-edition makeup collection in collaboration with award-winning entertainment journalist and beauty influencer XiXi Yang. As the first American TV personality of Asian descent to host "Live from the Red Carpet", XiXi brings together a global audience of 28M+ views with her bilingual skills and a passion for all things beauty. Each product name and palette shade were carefully selected with XiXi to embody the rich heritage of Chinese culture and the true splendor of the Lunar New Year.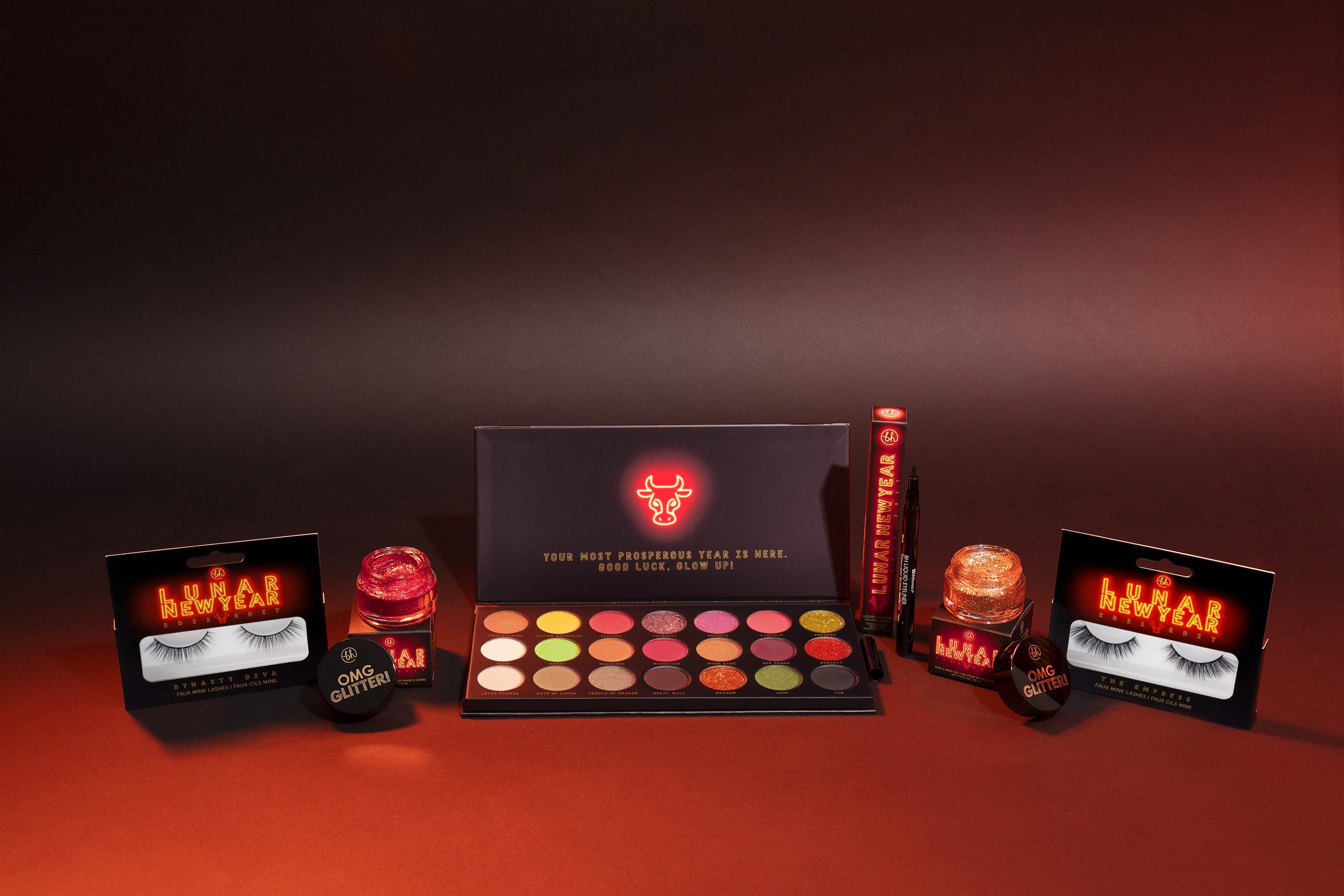 Lunar New Year: 2021 Edit is available now at BHCosmetics.com and Ulta.com. The limited-edition collection includes a 21-Color Shadow Palette, Liquid Eyeliner, OMG Glitter! Face & Body Gel. LNY Edit: Gold Coin, OMG Glitter! Face & Body Gel LNY Edition: Red Envelope, Faux Mink Lashes – Dynasty Diva and Faux Mink Lashes -The Empress.
"This is such an exciting passion project of mine because growing up, I didn't see many faces in the beauty industry that looked like mine, and I certainly didn't see products that celebrated my heritage," says XiXi. "A big part of who I am today is due to the transformative power of makeup! I'm so proud to team up BH Cosmetics, one of the biggest beauty brands that nourishes diversity and inclusivity, to create a special collection that celebrates the rich splendor of Lunar New Year!"
Finally, you can pack up all of your skincare and cosmetics in Makeup Junkie Bags, the innovative travel bags created by Shark Tank alum Meredith Jurica (MJ). Frustrated with what the market had to offer when storing large makeup items to travel with, MJ, a mother of two daughters, crafted her own pattern to make the perfect cosmetic bag that doubles as a clutch. Named "One of the Top 10 Travel Bags" by USA Today, the bag lays flat, allowing for easy access to its contents, while eliminating the chances that the bag will fall over sending products everywhere.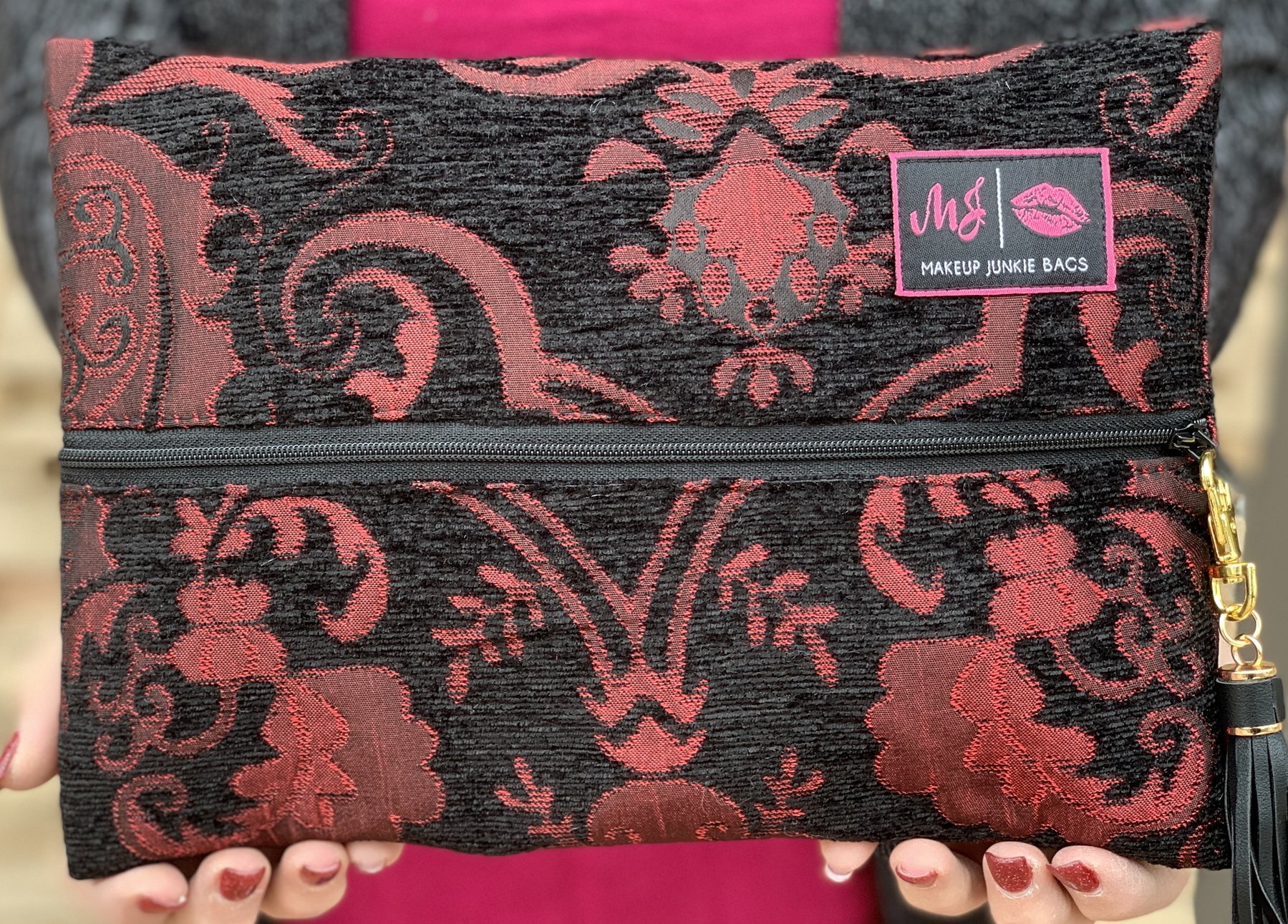 Featured Photo: Courtesy of Bigstock.