The Sheraton Maui Resort and Spa is located at the most desirable spot of Kaanapali Beach amidst the black rock. With three miles of crystal clear blue water, and soft sand, it is no surprise that Kaanapali has been named one of America's best beaches. The Sheraton is the oldest resort in the area and has been frequented by celebrities young and old. It was opened in 1963 and recently celebrated its 50th anniversary.
Black Rock
The 23 acre estate was built in front of the legendary Black Rock. Located at the north end of Kaanapali beach, the Sheraton hosts a cliff diving ceremony everyday since its opening (weather dependent). Black Rock was formed from the last-gasp lava flows creating a large rock that had powerful energy.
Today is it known for being one of the premiere snorkeling destinations on the entire island. As we explored the coral reef, we saw turtles, eels and an abundance of fish. It is for this reason that the Sheraton Maui Resort and Spa has become a favorite destination for snorkelers.
The Grounds
Almost all of their 508 rooms and suite have an ocean view. The decor is traditional island style with bamboo designs, patterns of block prints, rattan chairs and Tiki torches. The grand resort has tall swaying palm trees throughout the property, giant pools surrounded by rocks and trees and a beachside restaurant where you can hear live Hawaiian music.
The Ali'i Suite
If you are looking for an experience, the best place to stay would be the presidential Ali'i Suite which shows Hawaiian luxury at its finest. Perched atop Black Rock, the suite has one of the best views of Kaanapali beach with a 180 degree view of the beach and the gorgeous island of Lanai. During whale watching seasons, which goes from mid-December to the end of April, you will see a stunning view of jumping whales. This side of the island has been called "whale soup" since there are so many whales in your plain sight.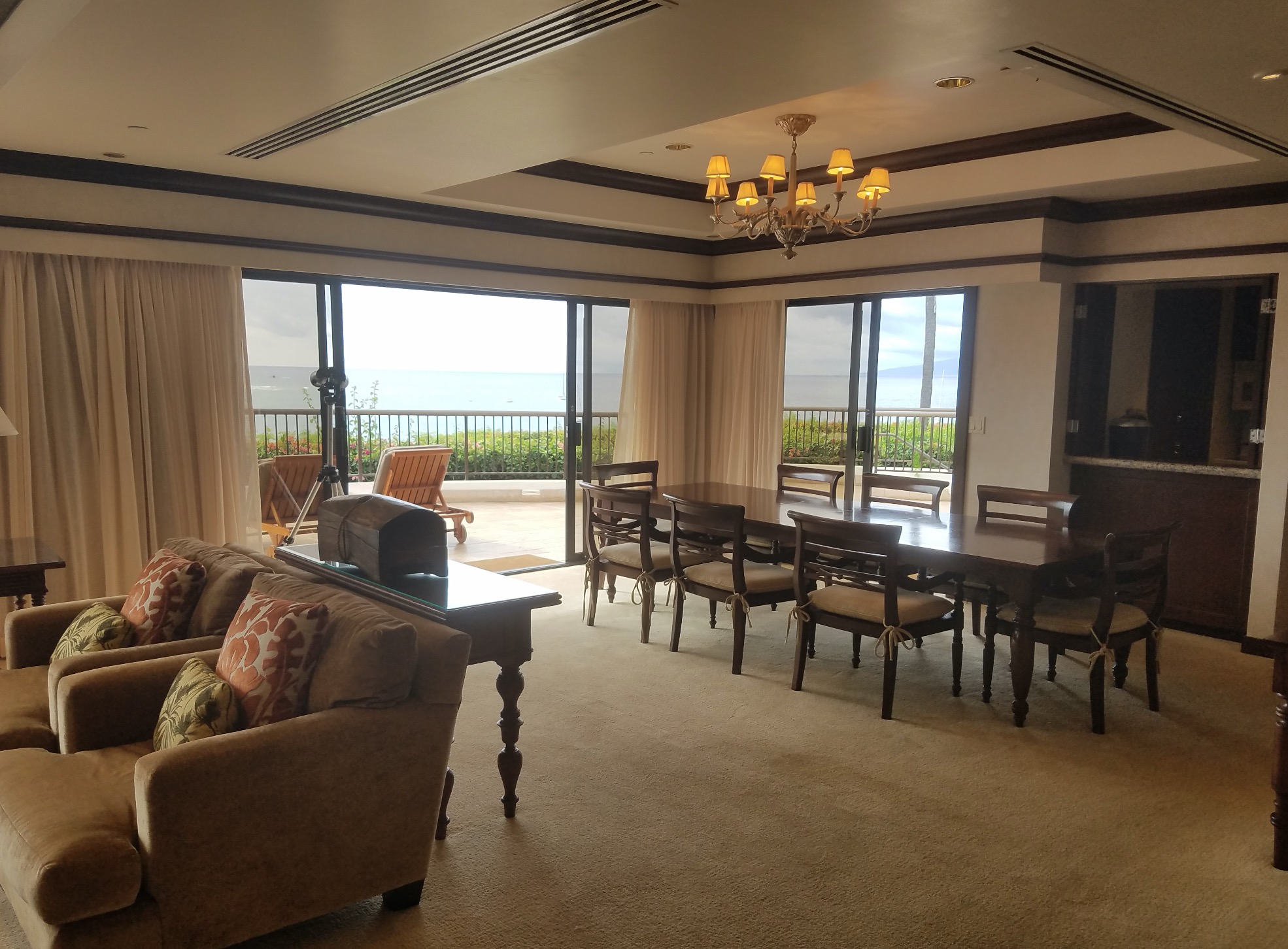 The suite comes with a full kitchen, large dining room, living room and sliding glass doors so that you can enjoy an indoor-outdoor flow. The terrace is perfect for a dinner beneath the stars. Ali'i is frequently used for small weddings because it has a lawn that overlooks the beach that is shaped in a heart. The private bedroom includes a Koa wood bed with four posts and spacious bathroom with an oversized shower and jacuzzi tub.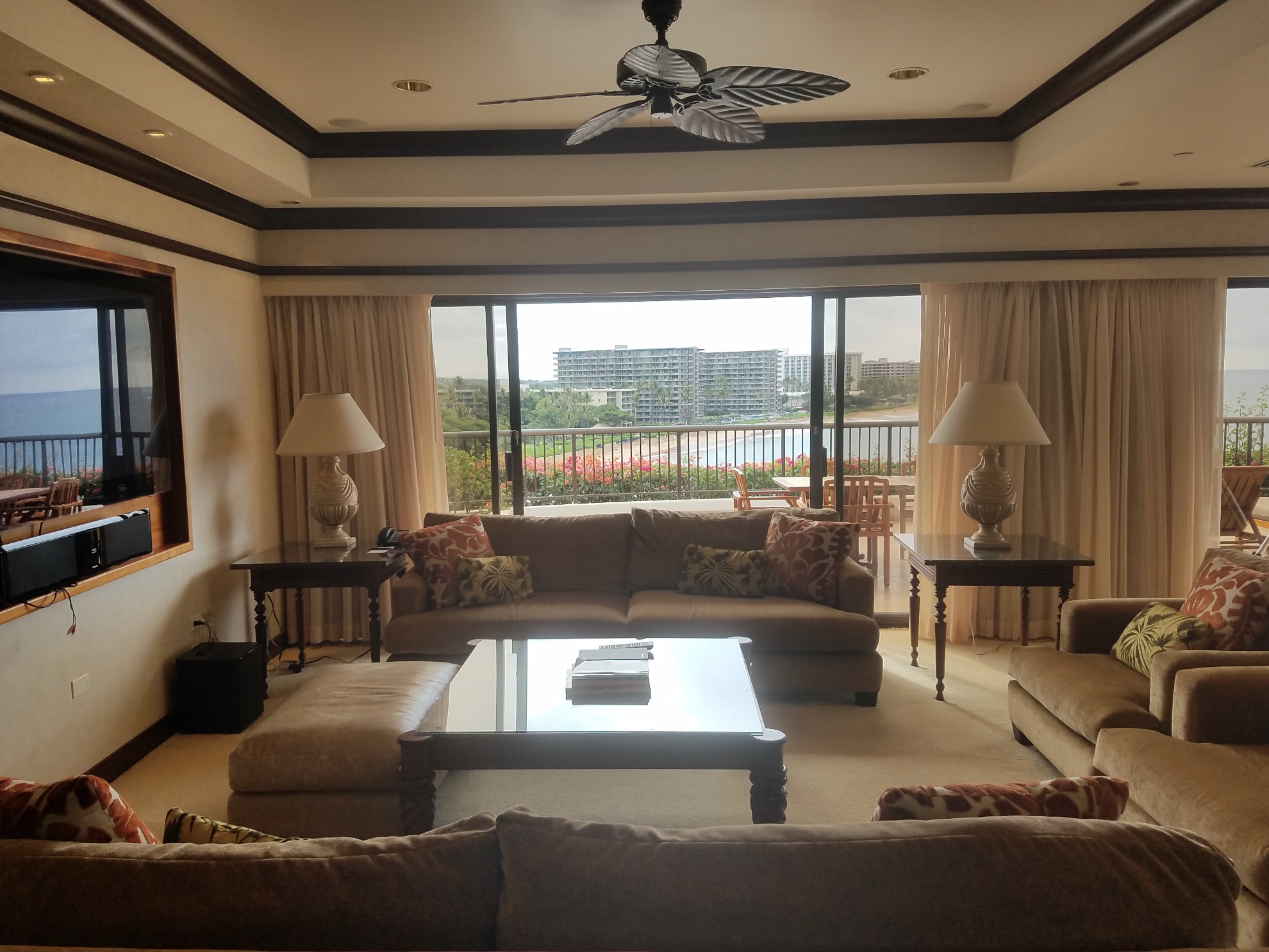 Access to Na Hoku Club Lounge is included in your stay in the Ali'i Suite which is located very closely. The Na Hoku Lounge offers an enhanced continental breakfast with daily hot food, pastries, juice and coffee.
During the evening, guests can enjoy dim sum and evening pupus (appetizers), beer, wine and soft drinks. The best part about the Na Hoku Club Lounge is the view of the beach.
Black Rock Kitchen
For dinner, you need to have a feast at the Black Rock Kitchen. Spearheaded by Executive Sous Chef Chris Lederer, the cuisine features an assortment of tapas and main plates with a fusion of Asian and traditional Hawaiian cuisine. A craft cocktail or small production beer will go along with any of these island inspired creative cuisines. Dine in an ambiance with an indoor-outdoor flow where Hawaiian culture emphasizes the importance of 'ohana and 'aina.
Executive Sous Chef Chris Lederer was born and raised on Oahu and shares his passion for culinary excellence by using locally sourced products whenever possible. We started our meal with the Hawiian ahi "poke'taini" which was a spin on traditional ahi tuna and served in a martini glass.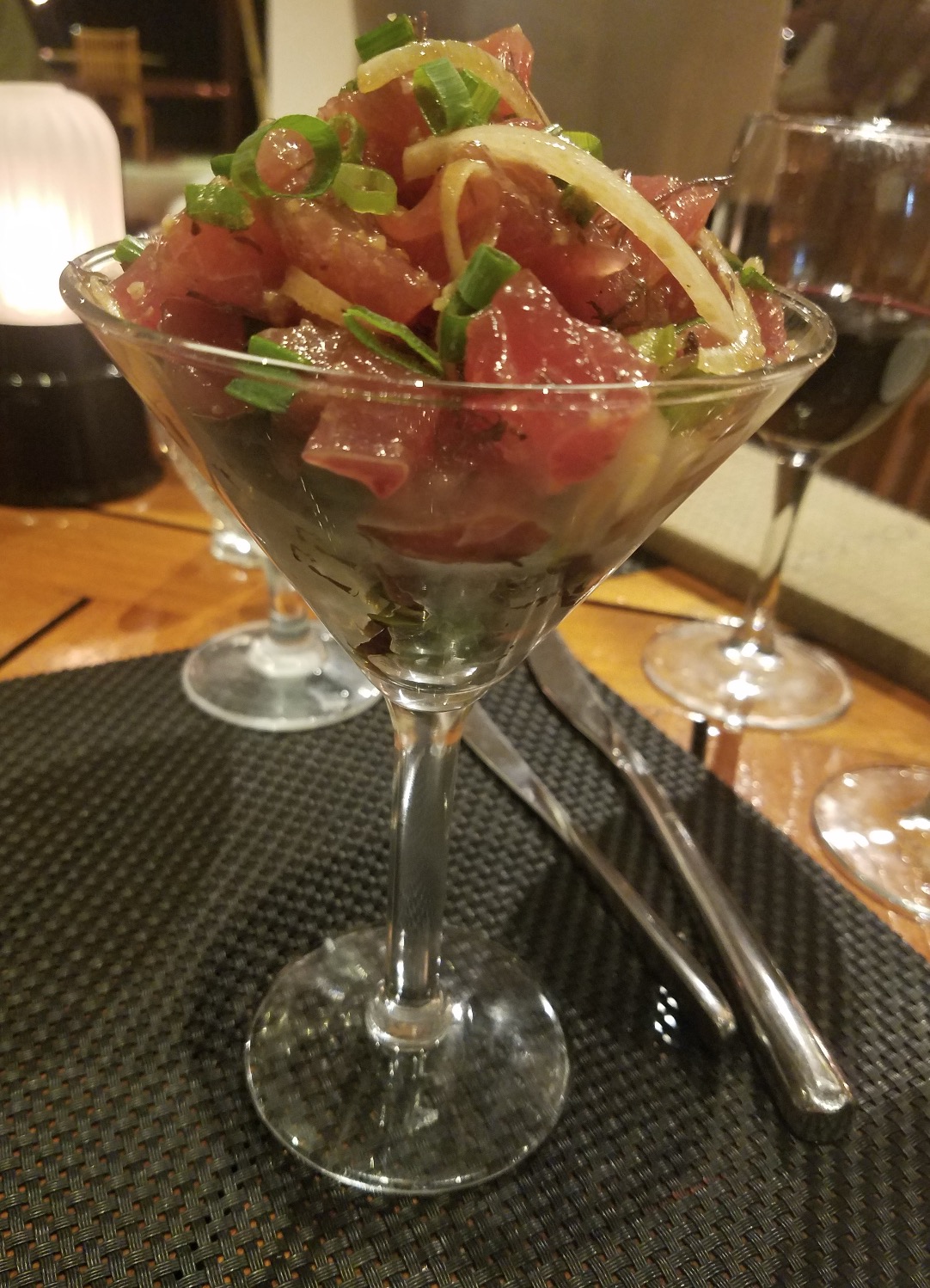 The 24 hour sous vide pork belly banh mi is highly recommended and includes pickled hearts of palm & carrot slaw, jalapeno, cilantro and steamed bao bun.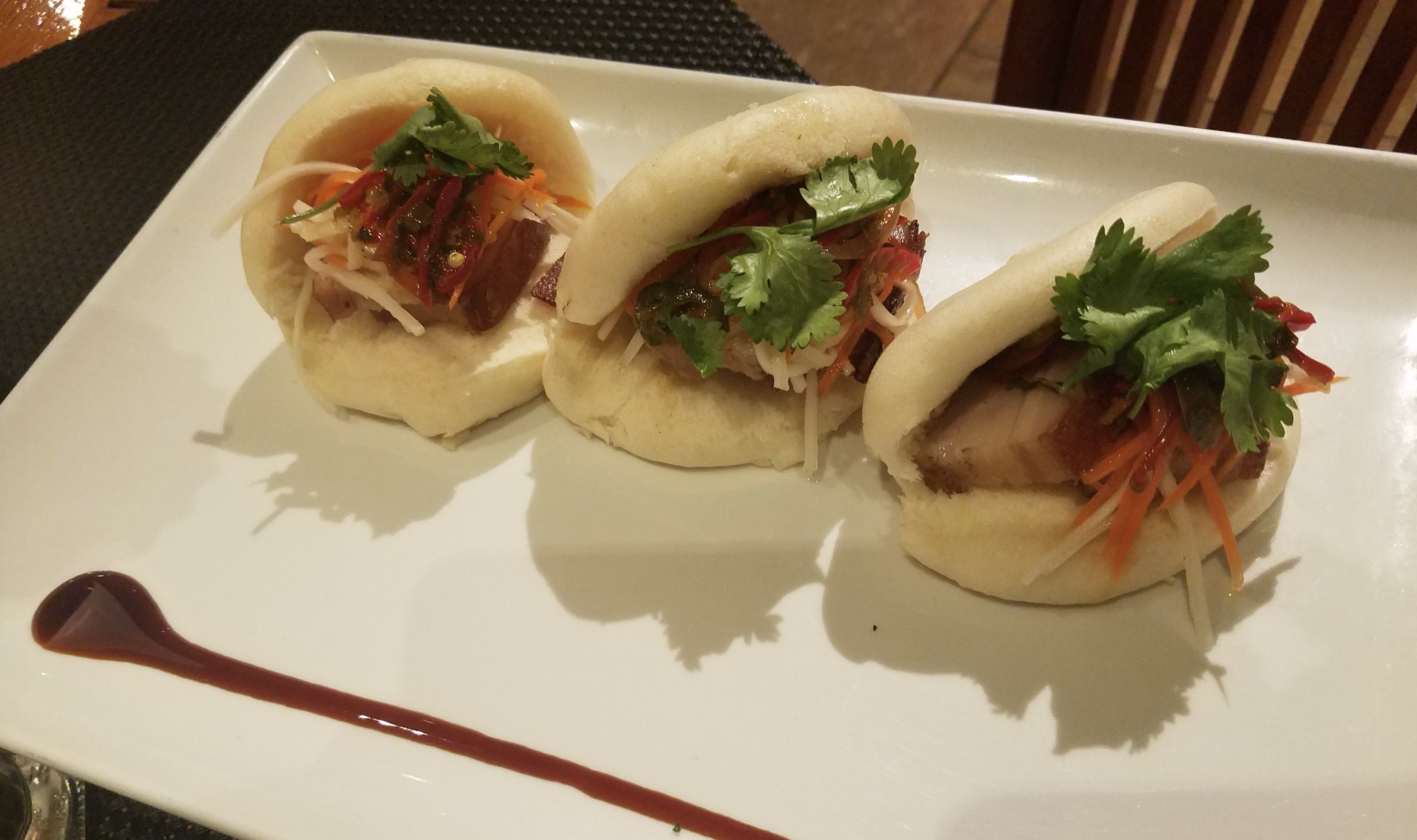 The highlight of our meal was definitely the main course: the 18 oz 'paniolo' ribeye. This dry aged steak is served with spinach, baby root vegetables, "candied herb garlic," and truffled mac & cheese with herb provencal. When moisture of the meat is allowed to escape, the richest most concentrated flavors are left creating a steak that literally melts in your mouth. The result is a buttery texture and extraordinarily rich flavor.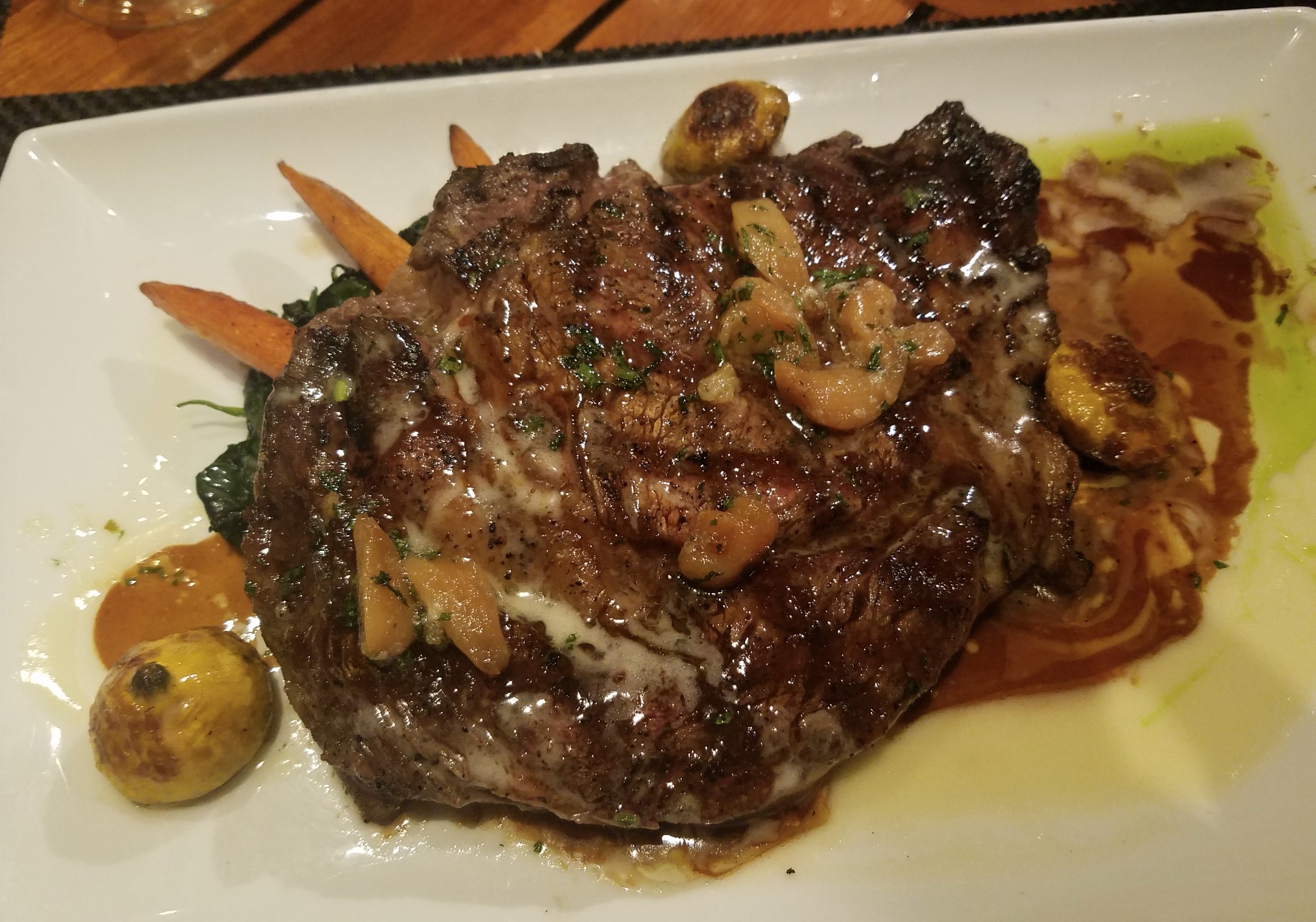 For dessert, we had the peanut butter paradise pie: oreo cookie crust, rich peanut butter mousse, chocolate ganache & toasted marshmallow creme.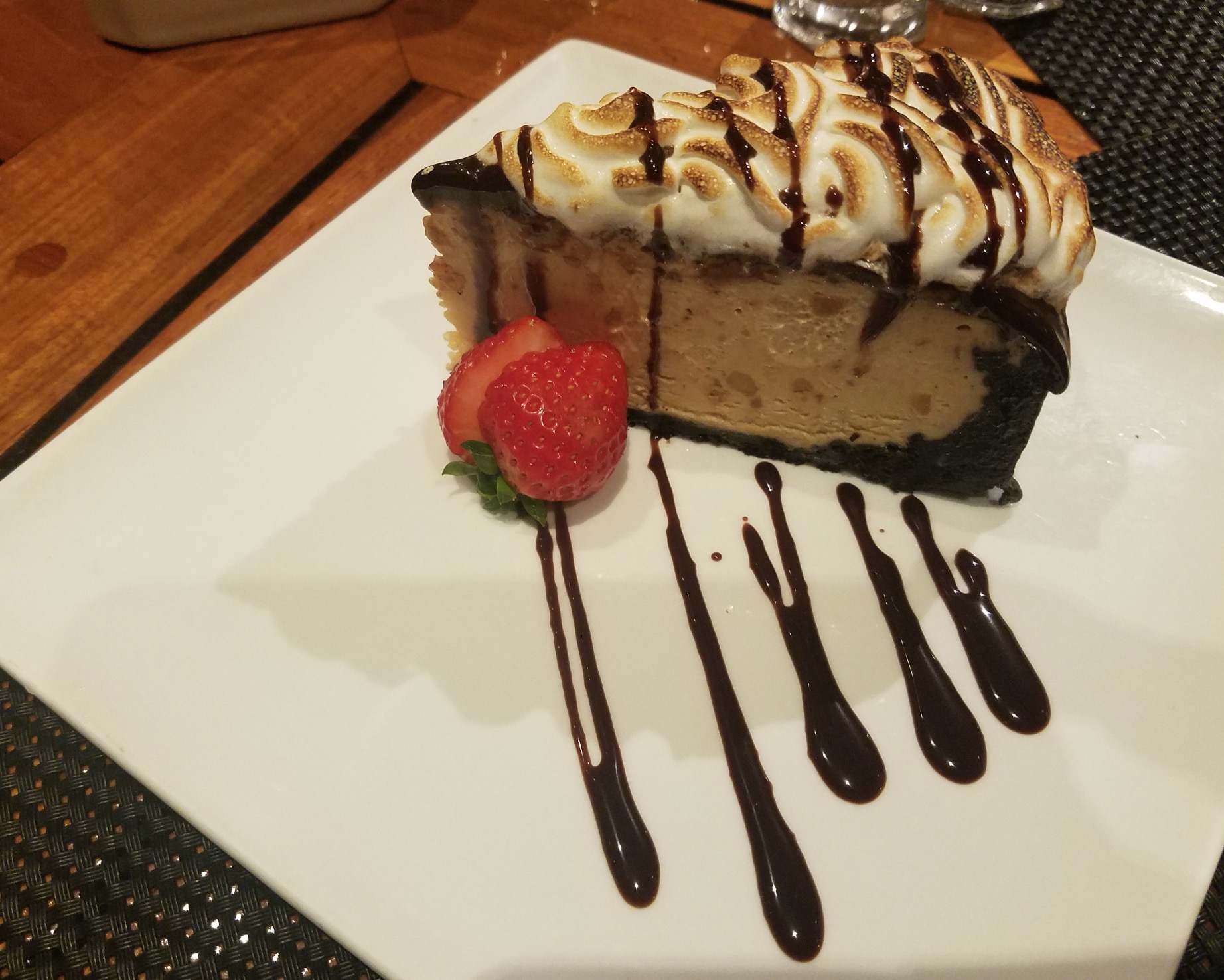 A stay at the Sheraton Maui Resort and Spa is as relaxing as it is beautiful. For more information, click here.