With the holidays drawing near, the Destination Luxury team scanned the globe for some of things we'd like to see in our stockings. One of the items that came to mind was Bolt Bracelets, created by Charles Darius. We had the chance to speak with Darius about his designs and what drives him as a designer. A little backstory: Darius was born and raised in France, but moved to LA about six years ago. His career has been variegated – for the past ten years, he has worked in the champagne industry, designed couture and fashion accessories, worked in nuclear energy, robotics and consumer goods. Most recently he created the global strategy and design agency, Ateliersavant in Beverly Hills, where he and his team of brand producers focus to create authentic, multi-dimensional, and meaningful brands for entrepreneurs and celebrities.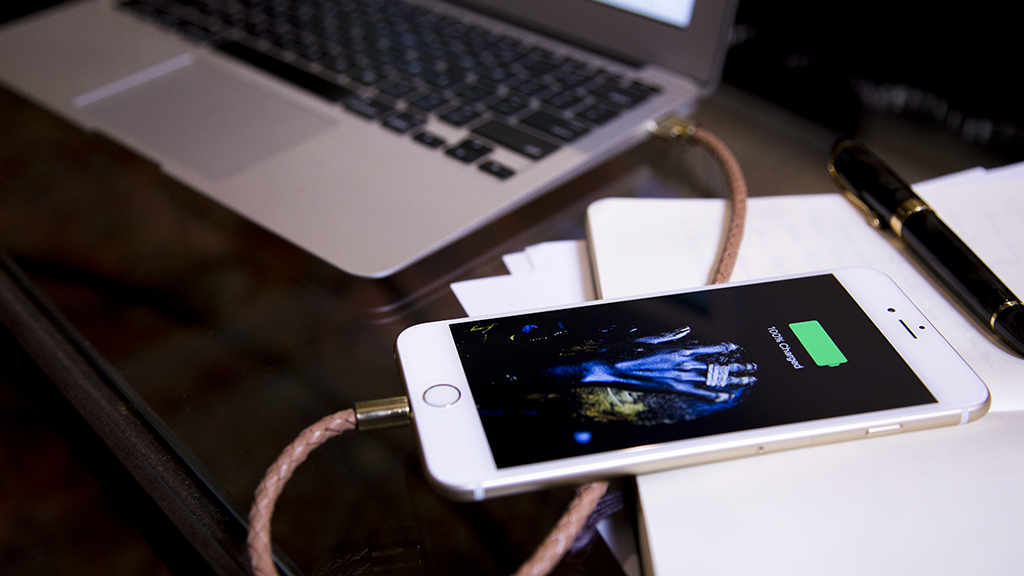 DESTINATION LUXURY: What sparked your interest in design?
CHARLES DARIUS: About 10 years ago, I started selling heavy machinery and technologies relative to the production of champagne. I grew tired of having to sell other people's ideas, which at times, didn't make sense to me. From there, a friend and I designed and engineered our own line of labeling machines which we have been manufacturing for the past eight years. It led me to go back to school and get a Masters in Design. In my mind, design was never about the aesthetic of an object, but really about understanding a paradigm in which a "behavior" sets place, allowing us to emulate and demonstrate a better and more cohesive response. I love problem solving and I tend to think there's always a better way.
DESTINATION LUXURY: What inspired you to launch BOLT bracelets?
CHARLES DARIUS:
The idea of
BOLT
came to me while traveling earlier this year.  I am one of those people who always runs out of battery and I continuously look for my cell phone charger. Losing countless chargers and misplacing the ones I have, I found this to be a problem. One thing that struck me was that I happened to love jewelry and wear some pieces everyday. For some reason, I never forget or misplace them. I came to the conclusion that people have various emotional connections with objects. Unfortunately, I didn't have any jewelry pieces with the chargers provided by Apple, so I figured why not combine both into something that looks as well crafted as my other accessories while actually offering a function? This would be a design I'd love to wear and I wouldn't have the problem of losing my chargers anymore!
DESTINATION LUXURY: What makes BOLT bracelets stand out?
CHARLES DARIUS: They were intended as an actual piece of jewelry, where the technology is an added value.  I wanted to create something that everybody can wear without labeling them.  It needed to fit into their social identity.  I think this is why Bolt Bracelets has gained so much momentum since our release date. While it creates a new paradigm of accessories, it remains connected culturally with people's lifestyles.
They're currently selling on
Kickstarter for $50
, but the retail value will increase. We have a few days left before the campaign ends. We've already hit our goal, so it will be in production.
DESTINATION LUXURY: What other products have you launched?
CHARLES DARIUS: 
I launched very random projects and products.  The closest to my heart was
METIS
, a bionic prothesis I conceptualized on the basis of trans-humanism philosophies and anthropotechnic sciences to enhance the human condition.  It never made it to mass market, but was featured in incredible international design exhibitions like the World Design Capital as well as museums.  I also got several offers to purchase the concept, but none that materialized. This summer, METIS was being featured again by the USA R&D "Darpa" on their work on bionic prosthesis.
I also worked on the original
Microsoft Surface
when it was an actual tablet. More specifically, I developed its OS and dedicated applications for its use in the nuclear energy sector. Most recently, I worked with brands like
The House of Marley
(in relation with the kids of Bob Marley) where we developed eco-conscious and sustainable lifestyle products such as headphones, bags & watches.
All these experiences led me to finally launch my brand CHARLES DARIUS™.  I finally wanted to be able to offer something that was true to my creativity, respecting the original intention of the artifacts and not complying to corporate rules.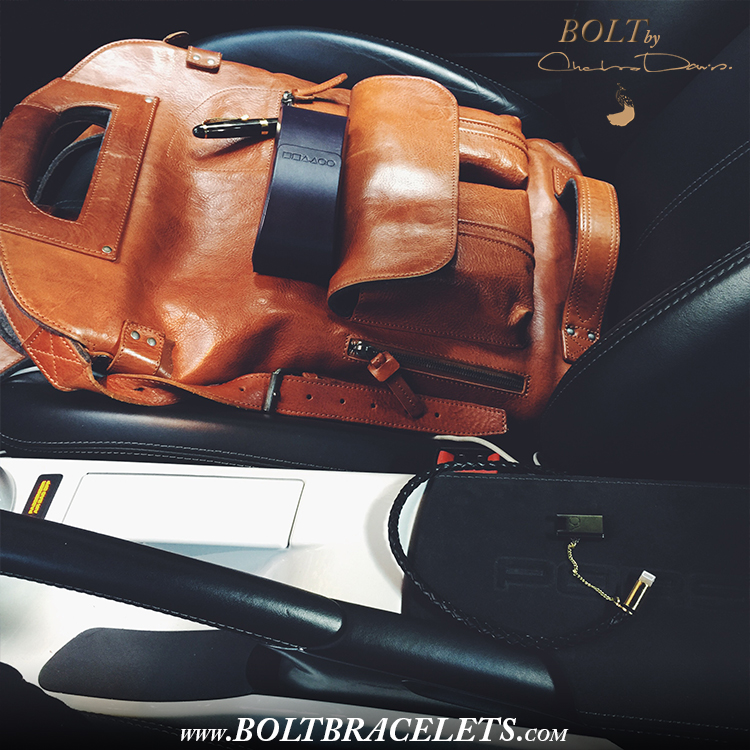 DESTINATION LUXURY: What do you foresee in your future?
CHARLES DARIUS: BOLT is only the first of a long series of endeavors. I created CHARLES DARIUS™ with the intention of becoming the new contemporary reference of French luxury, style and innovation. France created many landmarks but there is an opportunity to rejuvenate and offer a new proposition in a world ran by heritage brands. CHARLES DARIUS™ has its own heritage from France, but also a sliver of Persian inspirations because I'm part Persian. It was cultivated through my travels and work in many industries while not being bound by years of corporate structure. We are somewhat able to do more than other brands as our only responsibility is to be innovative and creative. We are actually releasing a series of new collections ranging from accessories, leather goods, eyewear, furniture pieces, and are currently developing the next generation of luxury wearables to complement Bolt bracelets. So make sure you keep an eye out for what's coming next – we're hoping to inspire a new revolution in wearable technology.