From super chic garb to tech gadgets designed to simplify your life, Destination Luxury has combed the world for our top ten holiday goodies for the little one. Let's take a look at these baby essentials! We hope you can get a strong and safe crib!
Nuna – Strollers and Car Seat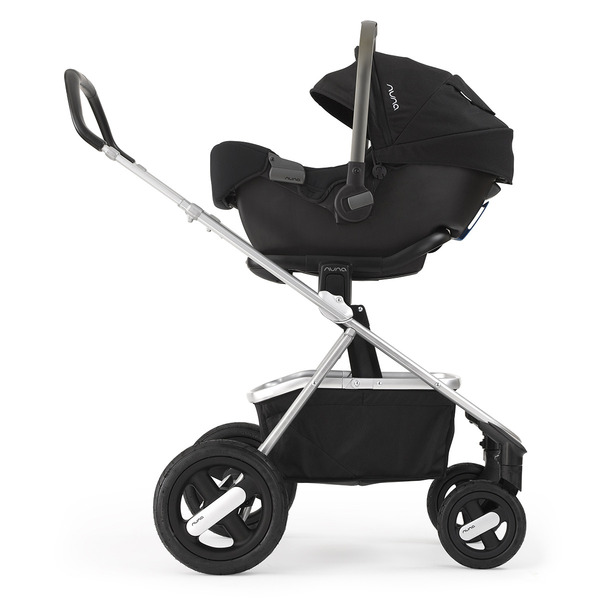 Before you know it, they'll be walking and talking. But for right now, the little ones and their drivers can enjoy Nuna's strollers and car seats. They are designed to provide the ultimate security, without bypassing the element of chic.
One of the Best Baby Essentials: Vifa Speaker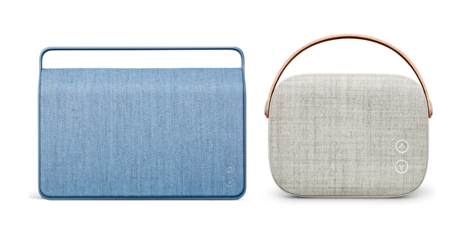 It has been said that music soothes the savage beast, not to mention calms down the occasionally ornery baby too. Vifa Speaker's nordic design gives you the element of simple chic for your home, with the musical accoutrement for baby. Simple to use and portable, it's the perfect gift for future afficianados.
Apolis Market Bag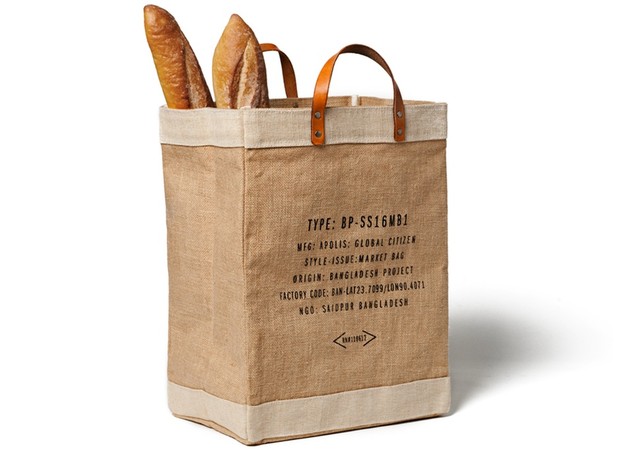 While the CFDA sanctioned brand is most synonymous with menswear, their products are not limited to the dad set. In fact, their popular market bags have been a hit for stylish moms since its introduction to the fashion world. Spacious and convenient, the Apolis Market Bag easily doubles as the perfect diaper bag. It is comfortable, and discreet to carry for both moms and dads.
Remocam – Baby Camera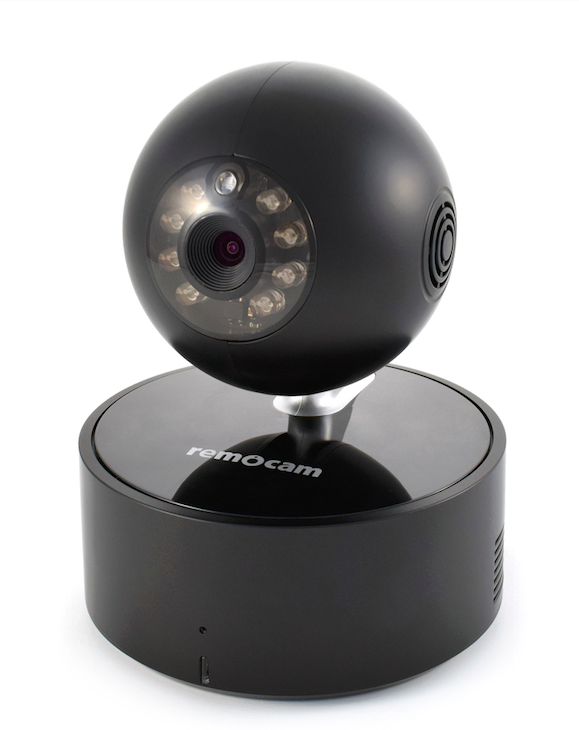 Keep your baby close at all times with the Remocam. Simple to use, one just has to plug in and download the app. Whether they are playing, eating, or down for the night, your little ones will never be out of your peripheral.
Dyson Humidifier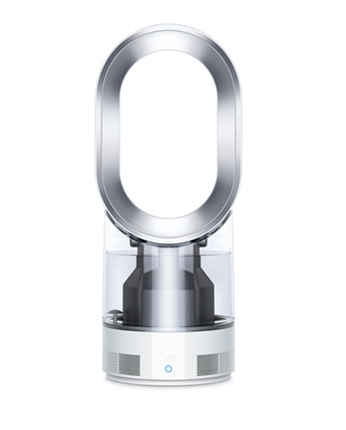 Protect your baby's good nights sleep with Dyson's humidifier. Designed to project hygienic and humidified air quickly and quietly, the humidifier helps increase the moisture in your baby's environment, allowing them to breathe more easily, and assist in avoiding allergies too.
The Honest Company Diaper Cake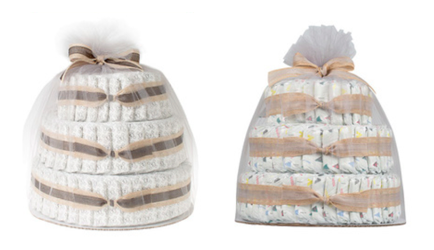 Founded by Jessica Alba, The Honest Company provides the perfect gift for new or expectant parents. Each elegant and stylish Honest Company Diaper Cake includes premium ultra soft, ultra-absorbent, eco-friendly disposable diapers, a tear-free shampoo and body wash, an organic healing balm for the little one's sensitive skin, a pure and naturally formulated bubble bath, and last but not least, premium all natural cloth wipes. It is the ultimate in essentials for the new parent, or better yet, something for those grandparents to have on hand.
BabyBjorn Baby Carrier One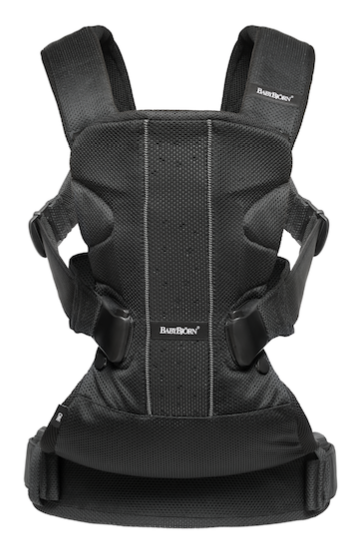 With the latest rendition of BabyBjorn, keeping you hands free and your baby close both day and night has become a lot easier, and practical. Made from gentle materials, the Baby Carrier One has 4-way front and back carrying and can be adjusted to provide the correct head and neck support for your baby. It is the only carrier capable of carrying a baby from birth to three years old without the need for a newborn insert.  It also allows parents to move their child to the back or taken off without any assistance – perfect for putting the little ones to bed, without having to wake them up.
Little Giraffe's Chenille Argyle™ Blanket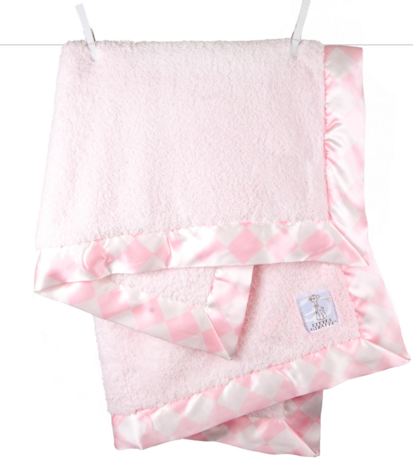 The precious little ones will love the luxurious feel of the sophisticated and soft Little Giraffe's Chenille Argyle blanket. Wrap them in luxurious warmth post-bath time or as the prelude to a beautiful night's sleep.
Eames Rocking Chair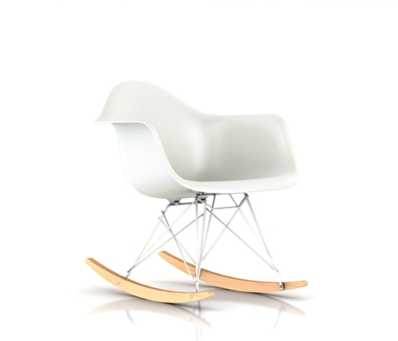 The Eames Rocking Chair is an elegant and sophisticated addition to any nursery, giving new parents a great and comfortable space to bond with baby.
Oeuf Classic Crib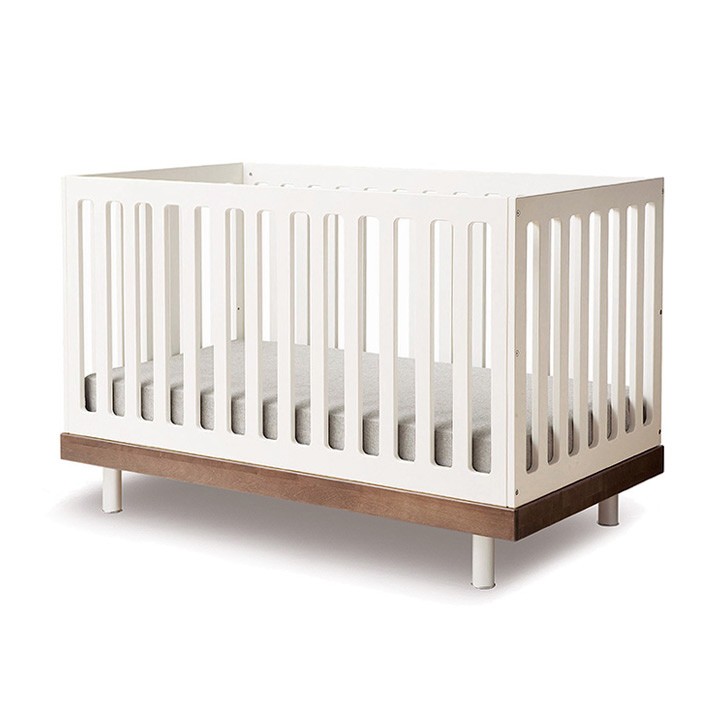 Created by and for parents who appreciate contemporary design, the Oeuf Classic Crib is the perfect baby essentials for the modern parents. Made from wood panels on a solid wood base, it is a strong and safe crib that delights the eye. With the conversion kit, the Classic Crib can easily be converted into a stylish toddler bed – growing with your little one, simultaneously.