Sound is a part of our everyday lives. It a part of how we communicate, how we experience and how we make sense of the world. By definition, it is the vibration that travels through the air or another medium that reaches a person's ear. A sound is caused by the friction of two unique objects that collide which cause these vibrations. The product is what we hear in our ears.
Certain vibrations cause various emotions and feelings. For instance, the sound of nails screeching at the chalkboard will create a sense of dissonance while the vibration of a musician playing a harp, will create a peaceful ambiance. Buick curated an experience for us to learn about what it takes to create the ultimate serene and inviting environment by using sound. Buick invited us to the Art of Sound where they showed us the inner workings of Sony Pictures Post Production, Kirk Douglas Theatre and Norah Restaurant.
Kirk Douglas Theatre
At first, we arrived at the Kirk Douglas Theater in Culver City. The group participated in an intimate discussion with Adam Phalen (Sound Designer at Center Theatre Group Kirk Douglas Theatre). Adam provided an overview of the History of Kirk Douglas Theatre and various plays that occurred there, highlighting their current play, Good Grief. Adam spoke to the acoustics within the theatre and how they have to work to block external noise in Culver City (neighboring fire station, etc.). Adam concluded his talk with a tour of the soundboard system and area at the theatre.
During breakfast, Marissa West, a Buick specialist told us about Buick's QuietTuning technology and how they created an environment in a car that puts us at ease and enhances well-being. QuietTuning is Buick's exhaustive engineering process and approach to design a quiet cabin environment. Depending upon the model, Buick QuietTuning uses various methods, material, and technology to reduce sounds at their source, block sounds from entering the cabin, and absorb remaining sounds in order to eliminate unwanted interior noise.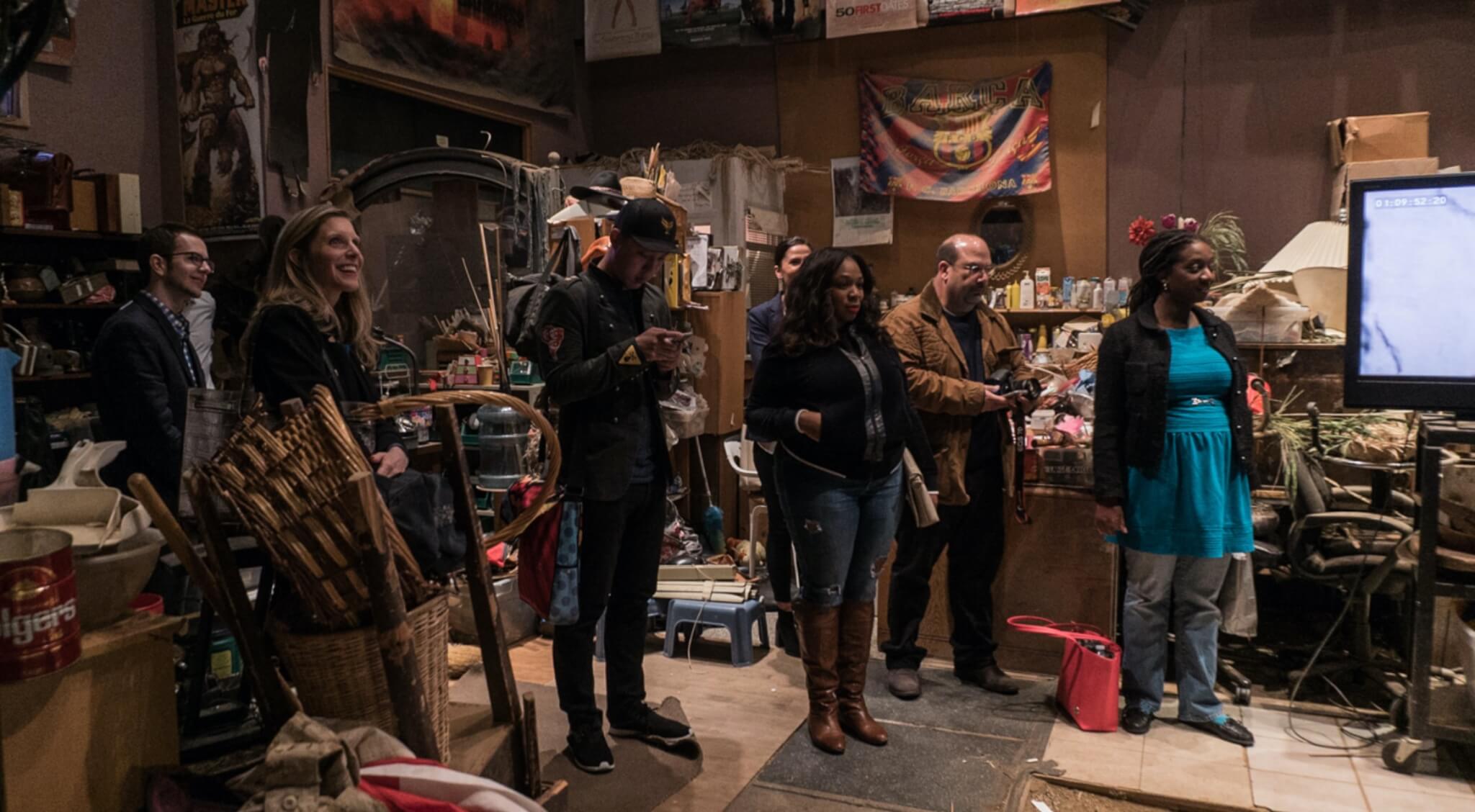 A Tour of Sony Pictures Studios Post Production
Afterwards, we were taken to Sony Pictures Studios in Culver City to get a tour of the Foley Soundstage. This is where sounds for movies are recorded. The room is filled with a plethora of items and though it may appear to be cluttered, the two women who work out of the sound stage know exactly where everything is.
Conveniently located on the Westside of Los Angeles, Sony Pictures Post Production was built with the utmost concern for filmmakers by experienced post production professionals. One of the largest full-service post production facilities in Southern California, it offers five fully-equipped feature mixing stages, five television mixing stages, a world-renowned scoring stage, DVD audio restoration and mastering suites, three ADR stages, three Foley stages, sound editing rooms, digital audio workstations, picture editing systems, and complete film and video transfer services.
QuietTuning
Buick engineers employ the QuietTuning philosophy to reduce sounds at their source, block sounds from entering the cabin, and absorb remaining sounds. To do this they use a variety of lightweight materials strategically placed within the vehicle. A quieter cabin helps increase the accuracy of the vehicle's voice controlled system and improves call quality. During vehicle development, Buick engineers conduct physical and virtual tests, including in wind tunnels, on specialized road surfaces, in thermal and cold anechoic chambers, and more.
Common QuietTuning material components include:
acoustic laminate on the windshield and front side glass
body cavity sealing baffles strategically placed for noise concerns
liquid applied sound damping and deadening materials
sound-absorbing material in the engine, passenger and cargo compartments
dissipative carpet and dashmat
The 2017 Buick LaCrosse is a beautifully crafted five-passenger, premium sedan that provides consumers with a dynamic driving experience and luxurious amenities. The LaCrosse displays the new face of Buick, featuring a redesigned grille and the new three-color tri-shield insignia set on a wing-shaped element. Based on an all-new chassis, the 2017 is lighter, more dynamic and more nimble thanks to the use of advanced chassis materials and advanced suspension technologies.
It features extensive active and passive safety features that deliver 360 degrees of awareness and protection, including front and rear park assist, collision mitigation, front pedestrian parking and various assists. An inviting interior is crafted from the most premium materials that provide amenities such as massaging from the seats, heads-up display, wireless charging, OnStar 4GLTE with Wifi, Apple CarPlay and Android Auto.
QuietTuning is Buick's exhaustive engineering philosophy to design a quiet, distraction free cabin. Depending on the model, it uses various methods to reduce sounds at their source, block sounds from the cabin and absorb unwanted interior noise.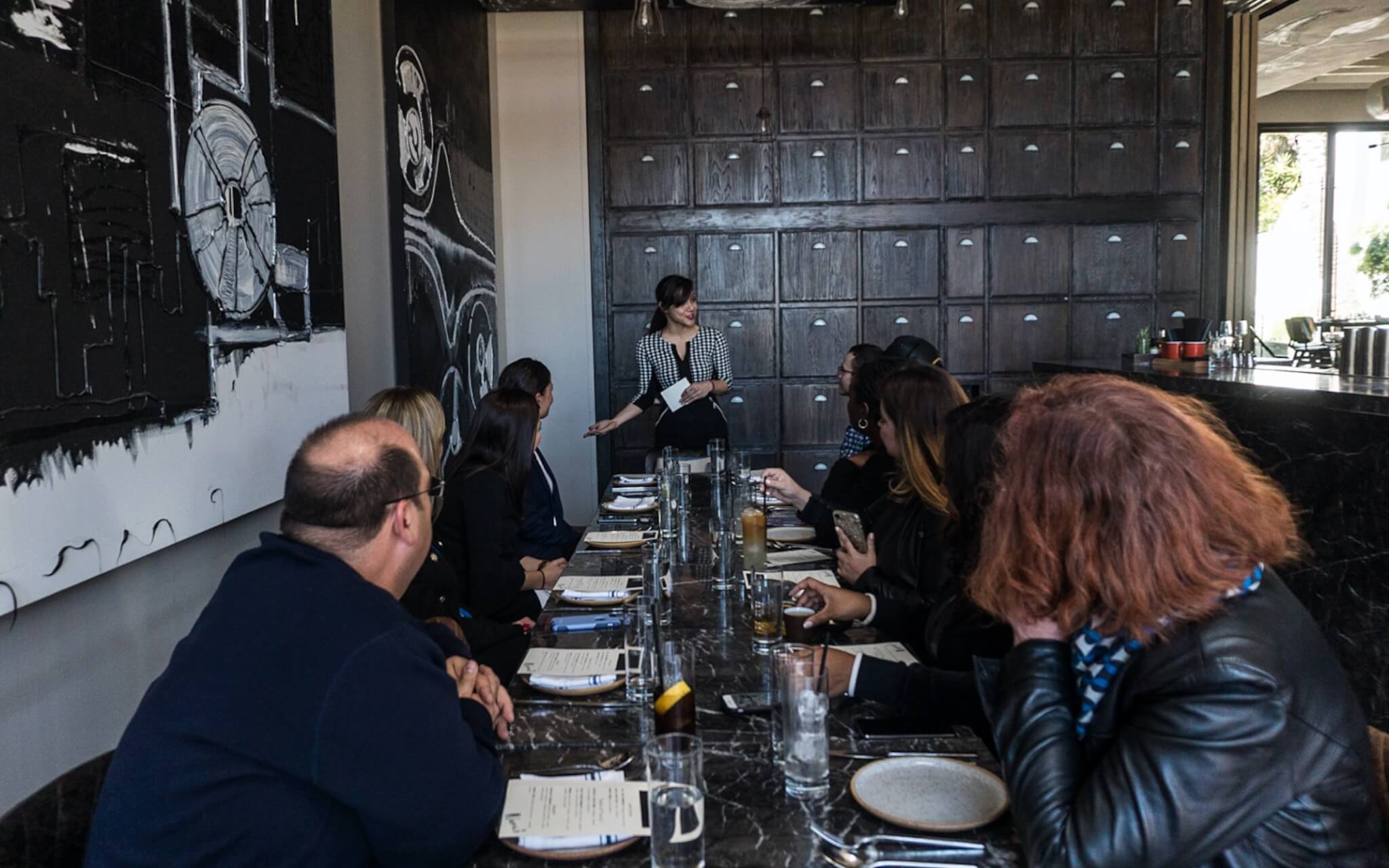 The event concluded with lunch at Norah, a popular restaurant in West Hollywood. We were given  a lesson in restaurant noise control and how restaurant owners create a perfect sound environment for their patrons.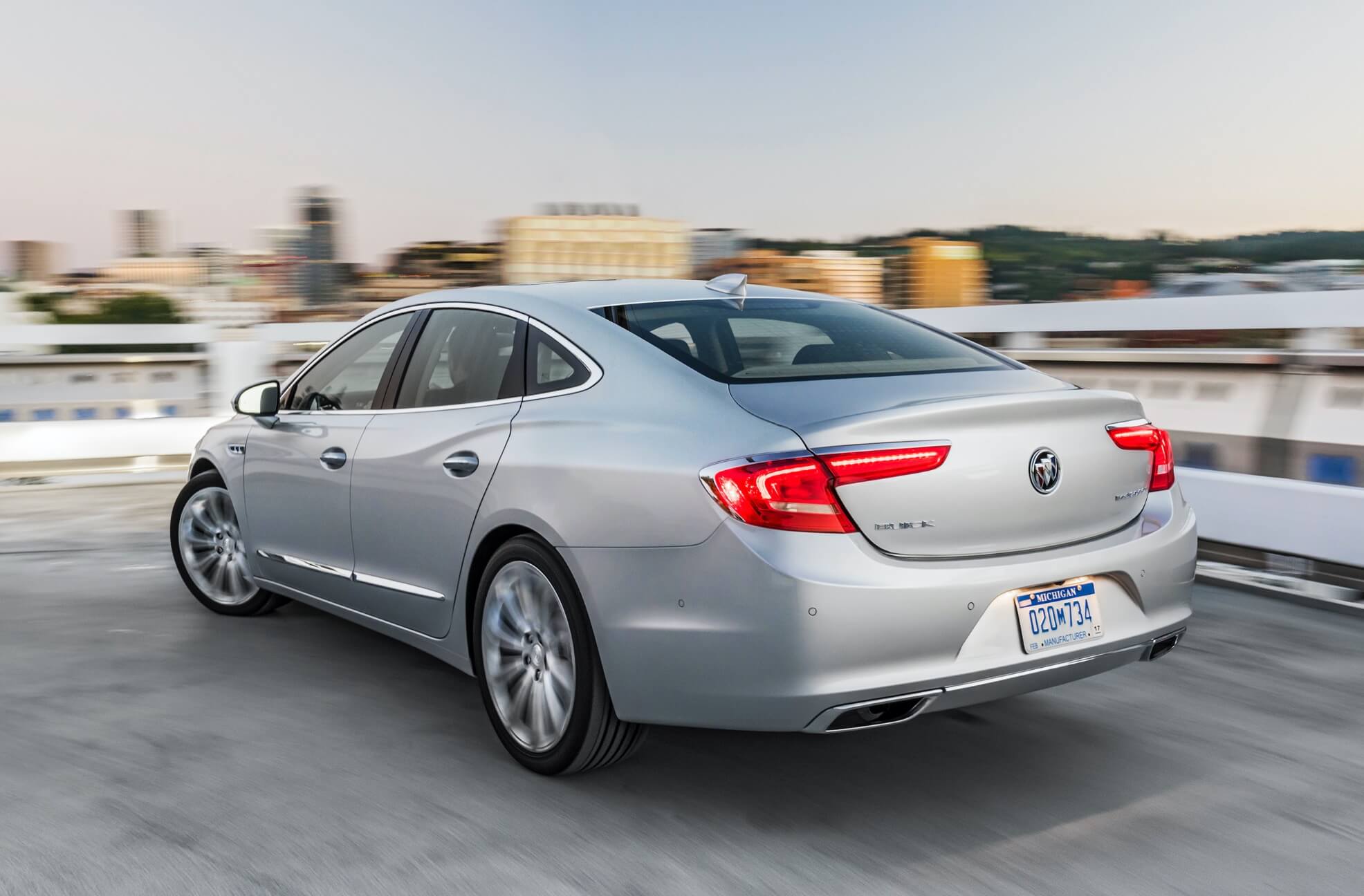 For more information, visit Buick.