When you cannot decide between a brisk trek through the crisp Pacific Northwest or a jam-packed fun-filled Disney trip for your next vacation, Disney has a little-known offering that might just fit the bill. We had the pleasure of staying in a cabin at Disney's Copper Creek Villas & Cabins. Think rustic meets modern with all the hints of luxury a refined traveler would expect.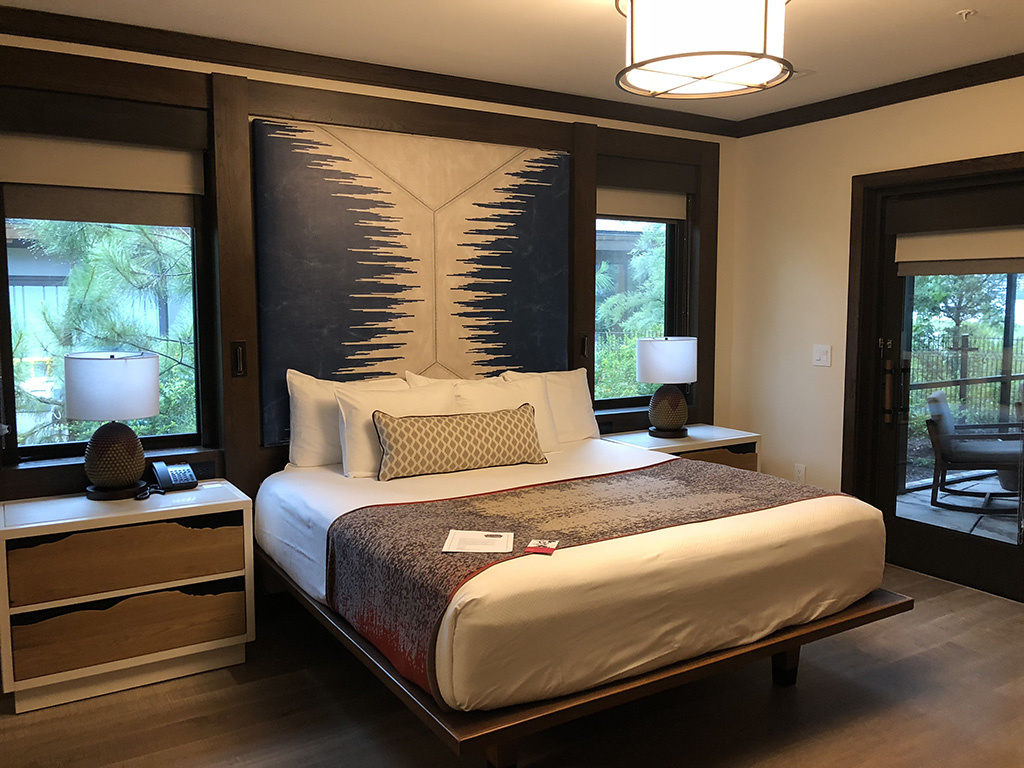 Copper Creek Villas is a Disney Vacation Club property (vacation timeshare rentals) adjacent to Disney's Wilderness Lodge, a full-service resort with a Pacific Northwest theme that permeates the property. The resort now includes  26 private waterfront cabins for guests to rent. The cabins are 2-bedroom/2-bathroom accommodations with additional pull-out beds sleeping up to 8 guests.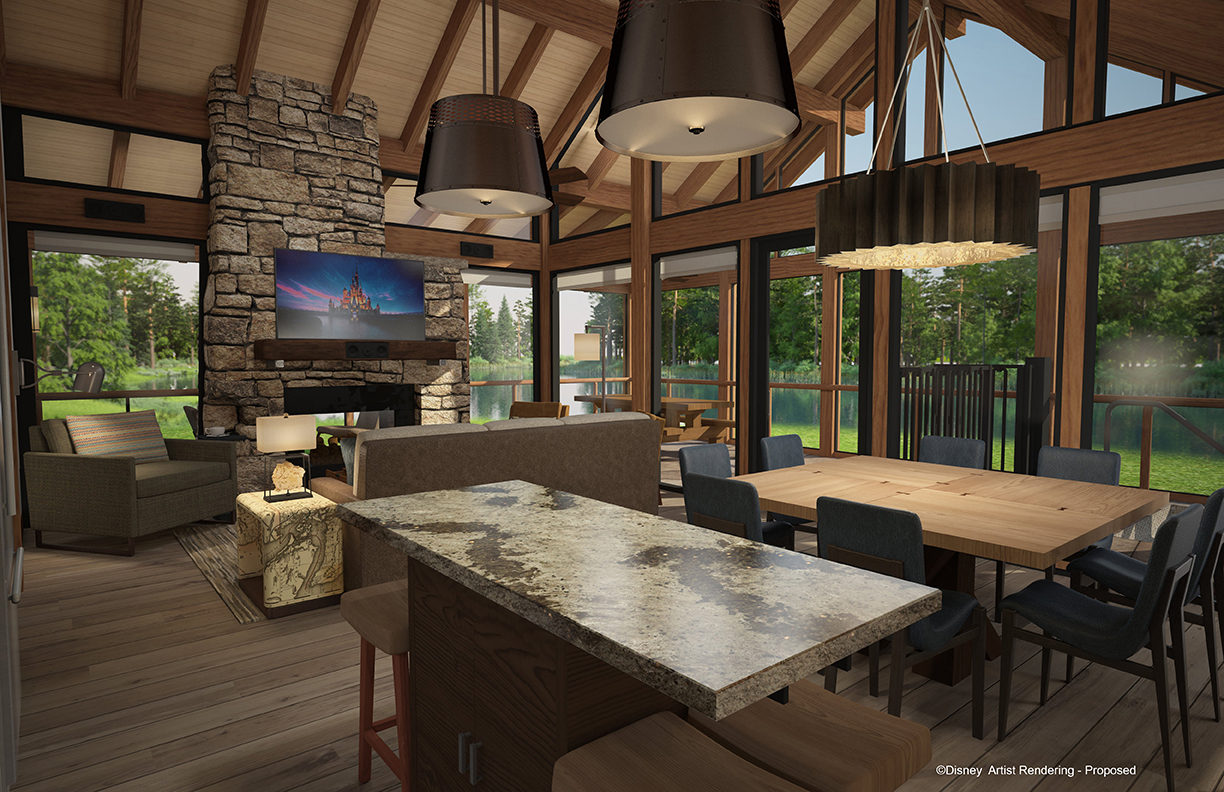 The cabins offer homelike amenities including a state-of-the-art, open-style kitchen. The kitchen is right off the main living area which is centered around a double-sided stone-hearth fireplace, ideal for evening entertaining, restful relaxing, and communal fireside chats. We spent our time here eating, watching TV, and enjoying the flickering, multi-colored fire.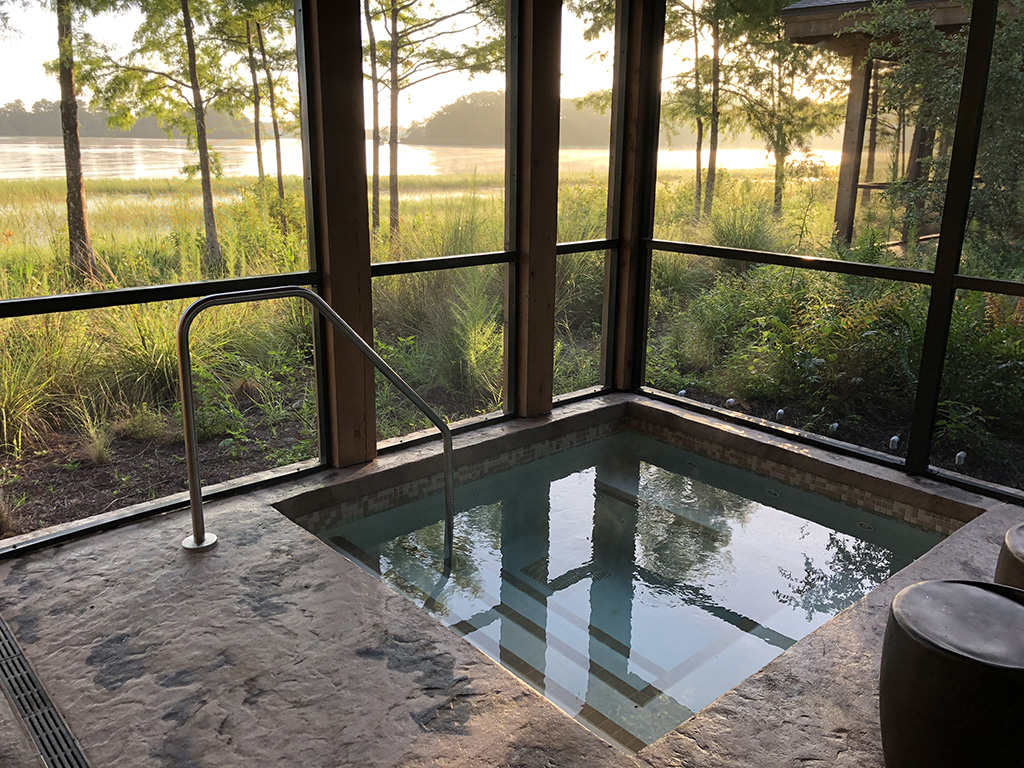 One of the best features of the cabins is their placement along the natural preserve area of Bay Lake. Each cabin has screened-in back porches replete with outdoor picnic benches and a built-in hot tub. It's an exclusive view of the fauna and flora in a bug-free natural oasis right off the placid waters of Bay Lake. After a day at the parks, a soak in the soothing blue-lit hot tub is the perfect evening capper.  I highly recommend a soak while watching The Disney Electrical Water Pageant — a water parade with different floats of sea creatures, dinosaurs and sea serpents. The show is one of the few originals dating back to Walt Disney World's opening, and you can view it from the comfort of your cabin.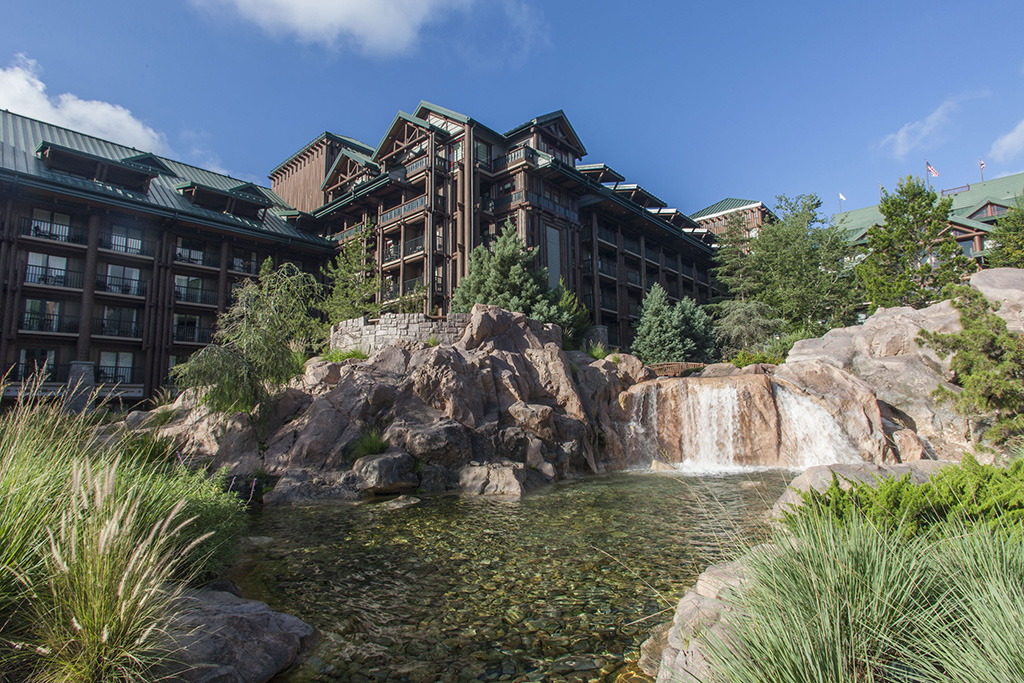 If you want to swim, walk over to adjoining Disney's Wilderness Lodge and choose between Copper Creek Springs Pool (heated pool with 67-foot water slide built into rocks as well as hot and cold whirlpool spas) and Boulder Ridge Cove Pool (zero-entry pool with whirlpool spa and 6 shaded seating areas). The lodge has additional restaurants, bars and is a convenient way station for guests wanting to visit the parks.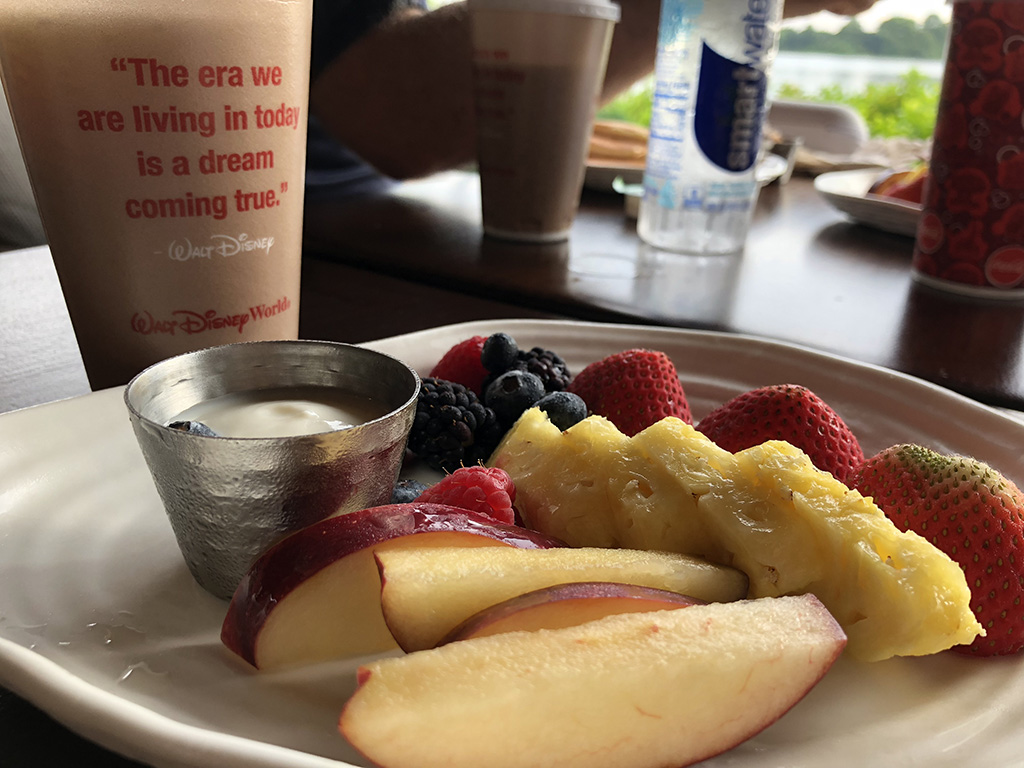 Each morning, we ordered breakfast at Roaring Fork – the quick service counter kitchen – and sat at adjacent Geyser Point Bar and Grill to eat our meal with a tranquil view of the sun dancing on Bay Lake. The kitchen serves breakfast platters, Mickey waffles, and flatbreads, along with specialty items like smoked salmon, pulled pork cheese grits, and Banana Foster's French Toast. Breakfast on the water is a sumptuous and divine way to start your day.
If imbibing a craft cocktail or sipping a cool lager is your fancy, Geyser Point Bar and Grill offers a selection of refreshing choices among cocktails, beer and wine. The open-air bar is also a full-service restaurant that offers lunch and dinner. Bison burgers, turkey sandwiches and handcrafted salads are a few of the mouth-watering meals you can order while enjoying a frosty beverage.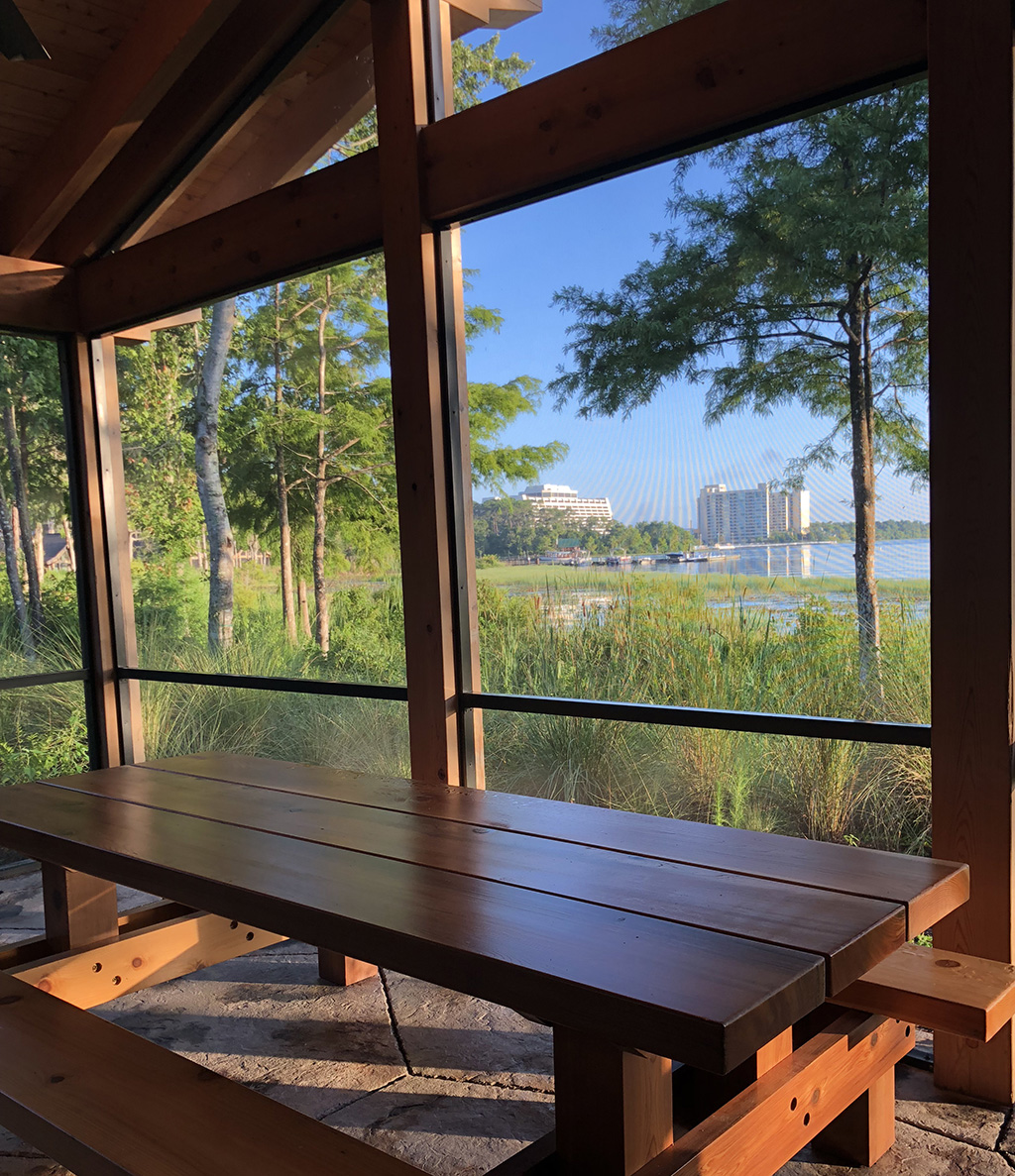 Copper Creek's cabins combine the upscale amenities of a top-notch resort with the restful atmosphere of a cabin in the woods. The properties are a perfect choice for guests looking to combine the excitement of a theme park trip with an oasis-style retreat experience. Between the roaring fireplace and the soothing hot tub, these cabins offer a restful respite for engaged theme park travelers.