For New Yorkers looking for a new epicurean experience on weekends, Marky's On Madison has a brunch for you. The gourmet storefront's caviar speakeasy HUSO has just upped the ante on everyone's favorite meal with a new "caviar dreams" brunch program.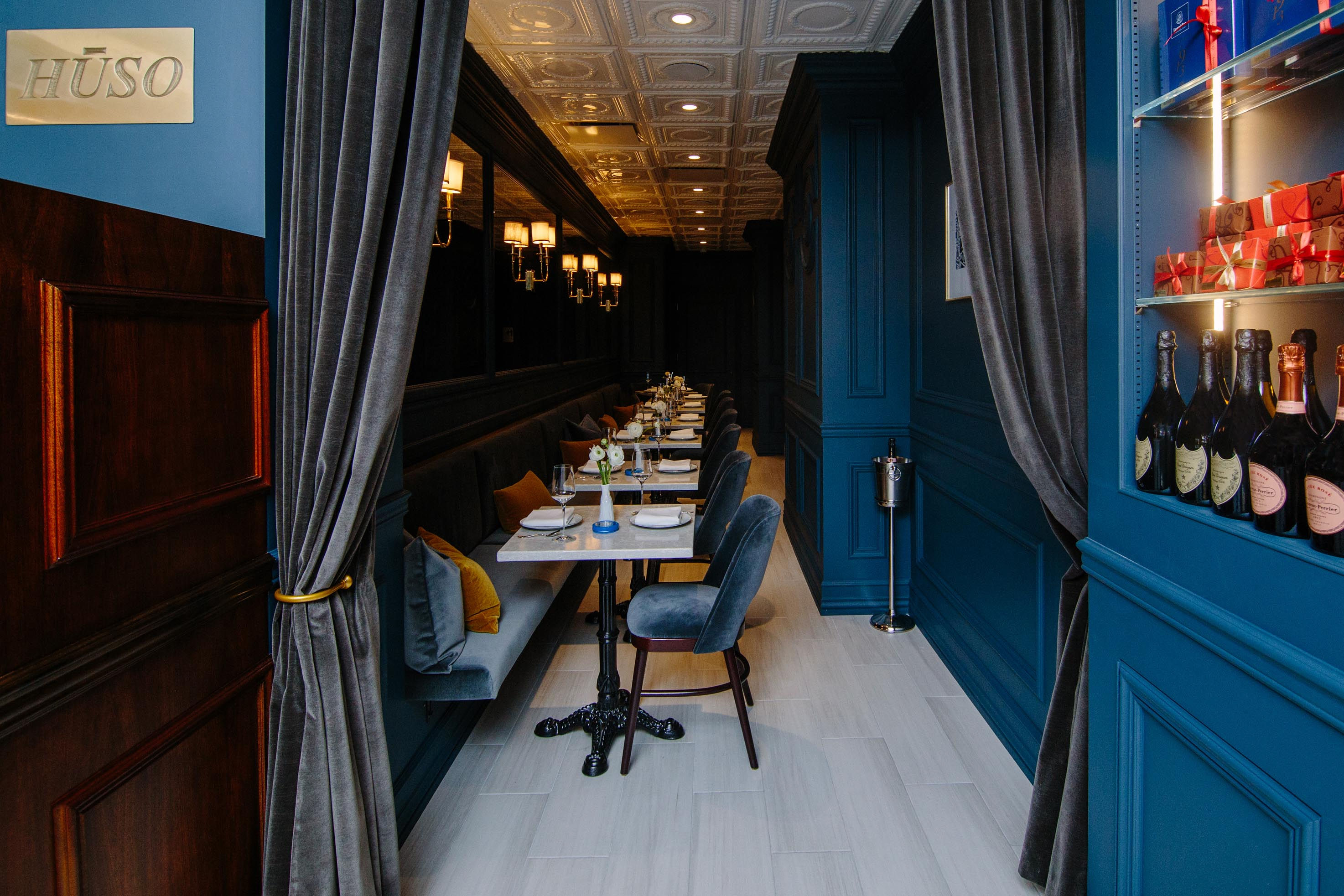 HUSO's menu reimagines brunch classics with a luxe flair, incorporating Marky's famous caviar into all of its dishes, such as a potato croissant with cultured creme and Kaluga Amber caviar and Maine lobster scrambled eggs on a toasted crumpet with Russian Royal Osetra Amber caviar. Other high-end fare includes a Scottish smoked salmon with avocado, soft boiled egg, sourdough bread, and Alaskan keta salmon roe, a Supermoon croissant with caviar butter, and a beluga egg salad sandwich with White Sturgeon caviar.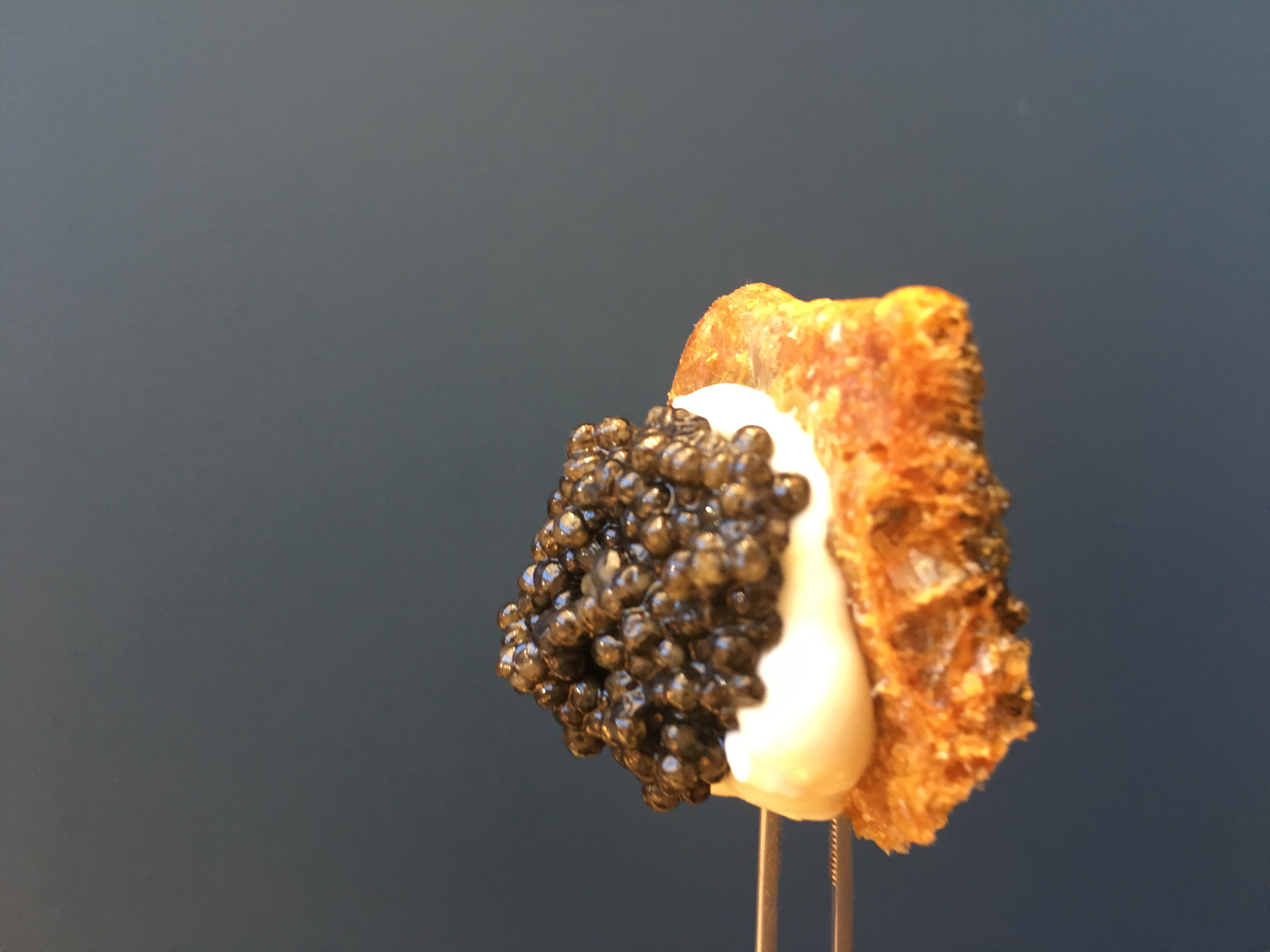 The standout dish, though, is a reimagined bacon, egg and cheese sandwich combining a Siberian Sturgeon caviar-topped egg with "bacon" derived from Marky's beluga meat, which is sustainably grown and domestically raised on their U.S. aquafarm. To make it into bacon, the chef takes the whole sturgeon, removes the skin and roasts it between wire racks for 45 mins on 300 degrees until it's rendered like pork belly. With the beluga sturgeon nearing extinction in the wild, the creation of the "beluga bacon" dish was inspired from the need to utilize the entire fish without discarding any meat.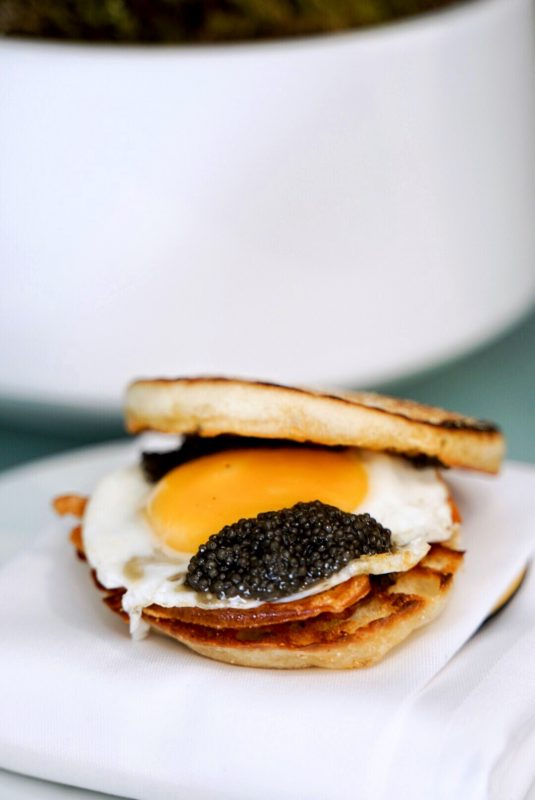 Adventurous eaters with a penchant for cooking can make their own B.E.C. by purchasing beluga sturgeon meat from Marky's retail storefront on Madison Avenue. The gourmet grocery also offers an extensive list of delicacies, ranging from domestic and imported caviar, white-and-black truffle salami, jamon Iberico and white truffle honey to artisanal Italian cheeses, canned sea urchin roe in brine, yellowfin tuna, and sardine fillets.
Brunch is now served at HUSO (1067 Madison Ave) on Saturday and Sunday from 10am to 3pm.