Destination Luxury had the chance to interview Juan Carlos Capelli, Vice President of International Marketing for Longines at the Breeders Cup in Arcadia, California. Capelli talks about Longines' brand strategy, his favorite watches and gives insight on Longines' new ad campaign. He also gave us some insight around his favorite hotels, cars and of course, his definition of luxury.
DLX: What is one watch that every man and woman needs? One Longines watch this season for a man and a woman.
Juan Carlos Capelli: We created a line last year called Conquest Classic to wear to events. It's not too dressy – it's the perfect fit. What we call sport chic in French. If you go to an evening dinner, you'll want something more classic and  timeless, we also have a collection for that.
Depending on what activity you are doing and where you are going, we have watches for men as well as ladies. For us, it's very important that they wear the same watches so that they fit together.
DLX: Can you tell me about your current ad campaign or the new one that you are going to be doing?
Juan Carlos Capelli:  We are associated with horses. If you see our ad campaign, it is a black and white campaign with a big Longines logo  associated with the values of our brand: elegance, tradition, and performance. Elegance is part of our DNA.
Everything we do is based off of tradition. We are one of the oldest watch brands, being 182 years old now. We've always taken inspiration from watches we have done before. When you're making anything that is reliant on performance it is always important to be precise – especially watches.
For example, right now horse racing is a very elegant sport. Ladies and men are wearing hats, men are wearing suits, and all are elegantly dressed. Horse racing is a long tradition, being one of the oldest sports in the world. The values of our brand always relate to our campaigns.
DLX: What is your definition of luxury?
Juan Carlos Capelli: I feel like for everyone in every country it means something different. Personally, I think it's what you dream to have.
DLX: What would be your ultimate luxury?
Juan Carlos Capelli: Time.  We have a former ambassador named Humphrey Bogart and we asked him, "What is time for you?" He said for the US it's money, for Italy it's to enjoy time, for Swiss it's building time, but for me I never have enough time for myself.
DLX: What are some of your favorite hotels in the world?
Juan Carlos Capelli: While I'm here, I'm staying at the Ritz Carlton in downtown. In India you have an incredible hotel within a former palace. The Taj Hotel in Mumbai is incredible but you have different kinds of hotels everywhere. You have such incredible service in Asia. I was at the Mandarin Oriental last week in Asia and it's a beautiful hotel with service and quality that is so incredible.
DLX: What about in Paris?
Juan Carlos Capelli: Paris is the city of the glamour, a perfect mix of elegance and tradition.
DLX: What is your favorite hotel in Paris, London, and New York?
Juan Carlos Capelli: I love the Shangri-La. I went there with my wife and it's a fantastic hotel. You have a view of the Eiffel tower and it's very nice.
In London, I love the Sofitel. I know it's not the most well-known hotel, but it is well situated and very good. There are a lot of hotels in New York, but I like the Conrad. It has only junior suite rooms and I really like the place.
Sofitel SoHo in New York is also a good one. To tell you my favorite in New York is very difficult but I think it's the Conrad. It's very easy to get there and the service is good. A problem I have in New York is that the rooms are very narrow but the Conrad's rooms are big. I had enough space to be comfortable. What are your favorite hotels?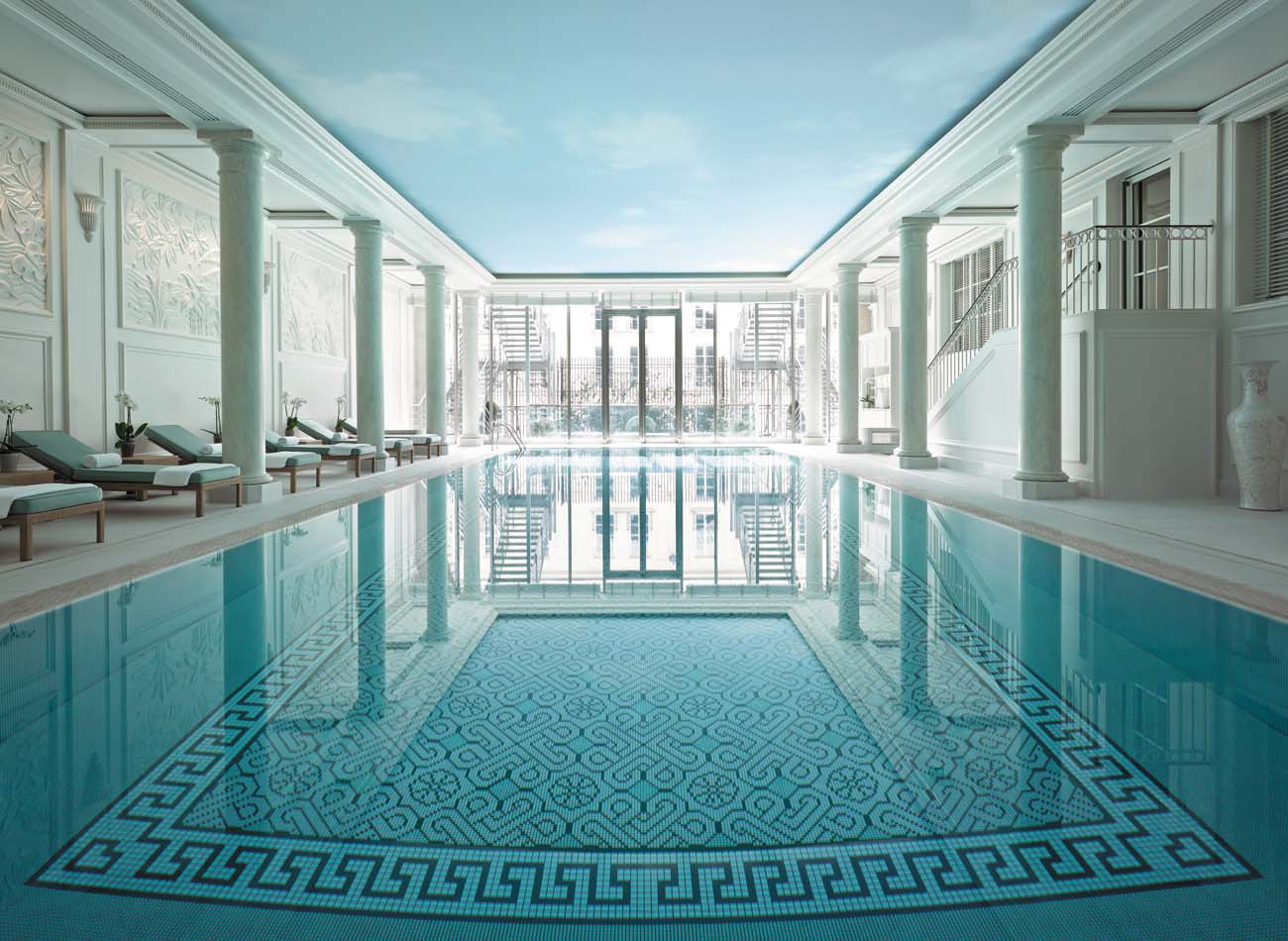 Shangri-La Hotel, Paris

DLX: I like David Copperfield's resort in the Bahamas, Musha Cay. The Aman hotel in New Delhi is also amazing. It has great buildings and lights coming in. Every room has their own pool.
Juan Carlos Capelli: I like to discover new hotels and when I like one I always go back to that hotel.
DLX: What about your favorite car brand?
Juan Carlos Capelli: I have a Mercedes but I like Ferrari and Maserati but for everyday use the Mercedes is perfect.
DLX: Are there any other luxury items that you'd like to tell our readers about?
Juan Carlos Capelli: I love cuff links. I like to wear cuff links with a shirt because it's something different.
DLX: Tell us about some of your favorite travels thus far.  
Juan Carlos Capelli : In Tokyo, at the Mandarin Oriental Hotel. I arrived in a taxi, nobody knew me, and as soon as I opened the door of the taxi, the man of the hotel said, "Good Morning Mr. Capelli." They didn't know me, it was the first time I had been there. It impressed me so much.