Marriage is one of the most important event in one's life. An unforgettable memory that will last forever in minds and hearts of those who experience it. On that day everything must be extraordinary and "Bella Italia", with its precious historical-artistic and cultural heritage, makes special each wedding by offering such incredible scenarios to be spoiled for choice!
But which italian region triumphs over all?
Noemi Bellante, Wedding Planner Tuscany, tells us that getting married in Tuscany seems to be the choice of many future brides and grooms especially from abroad. Getting married in the cradle of the Renaissance allows you to find the perfect combination of art, nature and history, giving the ideal context for any type of wedding, from the most sumptuous to the most intimate. Colors of beautiful landscapes seduce those who visit Tuscany for the first time: definitely a postcard scenario for a dream wedding in Italy.
Today we are going to illustrate 6 good reasons to get married in Tuscany, the land of Leonardo da Vinci and Dante Alighieri!
1. Tuscany as the cradle of art
Tuscany as a historical cradle of art and literature, is the favorite place for lovers from all over the world who choose to get married in Italy; also many VIPs tied the knot in this beautiful region over the years!
Not just the Florence of Dante and the Uffizi but also Siena with the Piazza del Campo or Pisa with the Piazza dei Miracoli and its leaning tower: every corner of Tuscany is full of charm and history. From Certaldo Alta, the land of the writer Boccaccio, to Vinci, the village that gave birth to a great artist as Leonardo, passing through the historic towers of San Gimignano and Volterra, the city of alabaster.
Visiting Tuscany is touching with hand an ancient world that still last. Have you ever thought about your wedding photo shoot on the streets of Florence? Or some other small hill village? A real daydream!
2. Food and wine tradition
Having your wedding in beautiful Tuscany means sharing moments of delight for the eyes and the palate with your guests thanks to the authentic flavors of the local gastronomic tradition.
A wide choice of cold cuts and sweet or spiced cheeses, typical soups, local white meats and Florentine steaks… All appetizing dishes that use to be combined with fine local wines known all over the world for their excellent variety and quality: Chianti, Brunello di Montalcino, Nobile di Montepulciano are just some of a long list.
In Tuscany you don't eat only with your mouth, but with all your senses. An explosion of flavors, aromas, perfumes, and nuances to experience a real ecstasy for body and soul.
3. Sea, countryside and gentle hills

Tuscany is a geographically heterogeneous region and offers different scenarios for every type of wedding.
Are you dreaming a location overlooking the sea? You have a wide choice between Versilia and Forte dei Marmi or the beautiful setting of the Argentario and Costa degli Etruschi.
For those who imagine their wedding surrounded by vineyards and valleys with enchanting colors, Val d'Orcia, Colle Val d'Elsa, Chianti countryside or the charming landscape of Foresta di Vallombrosa are the best options to find your dream location!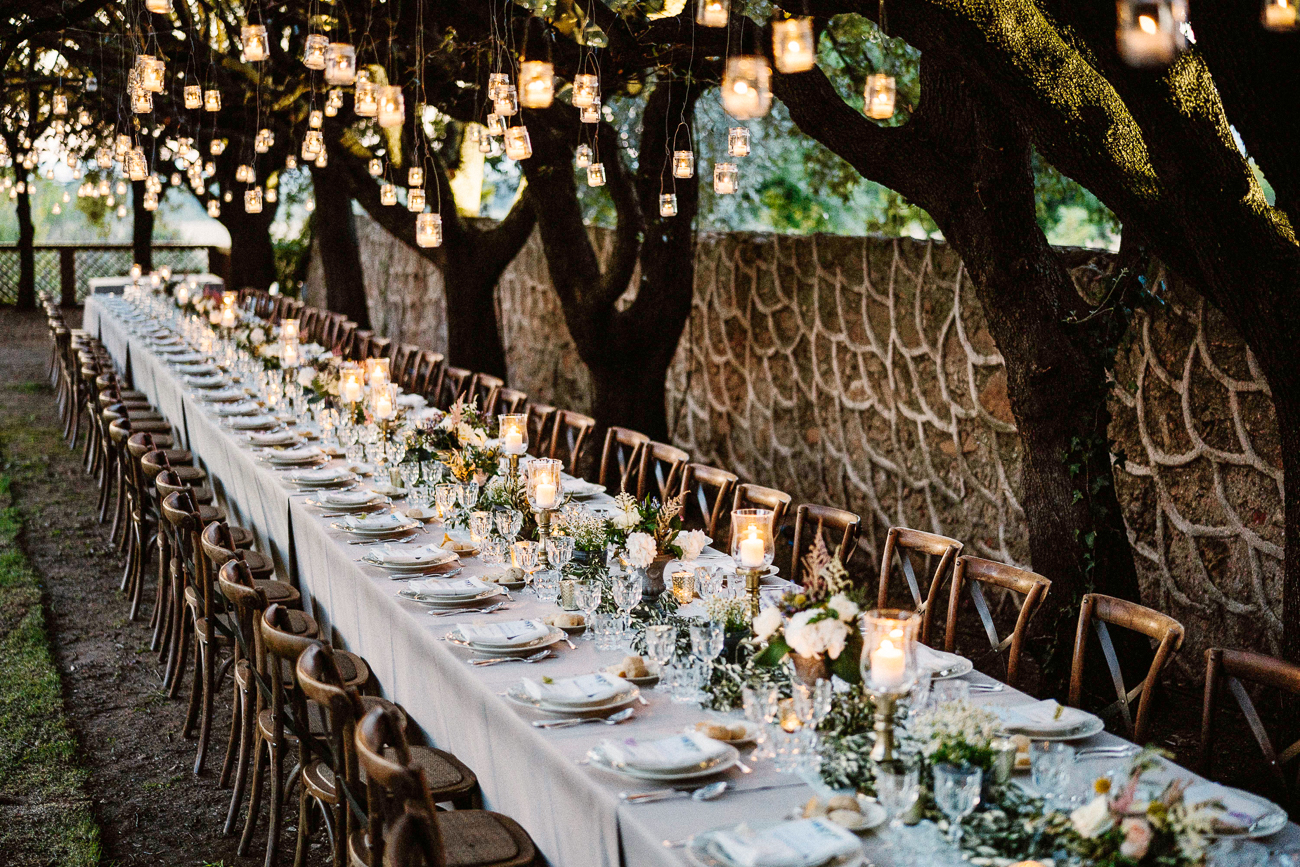 4. Medieval hamlets and magnificent villas
Tuscany is a perfect postcard location for a dream wedding: picturesque medieval hamlets, Renaissance palaces, castles, historical villas surrounded by olive groves and vineyards are real pearls that take back in time.
Such a beautiful scenarios of green hills enveloped in the silence and scents of nature offer breathtaking views and make even more couples choose Tuscany for their "I do".
You may prefer the country atmosphere of the Val D'Orcia and Valle del Chianti or you may love the uniqueness of some of the most famous historic centers in the world like Florence… the right location for you is just waiting to be discovered to give you an unforgettable day. Whichever wedding are you dreaming of, this region has all you need to let you live an unforgettable day as a fairytale!
Weather and nature
Walking under the sun and heart fills with joy in Tuscany: this region is the ideal place also for a winter wedding! In Tuscany every month of the year is suitable to say "I do" thanks to its mild weather and even the most courageous couples who are going to get married on the winter season, have suggestive options among many locations to celebrate their wedding day away from unexpected events of bad weather.
You just have to choose if you want to get married barefoot by the sea or in a noble villa of the countryside: nature perched in the mountains, hills, rivers and sea is a true sight for eyes.
Its particular geographic conformation offers extraordinary landscapes wherein a perfect harmony reigns between man and nature: starting from mountains, passing through hills, up to the wild beauty of the coasts bathed by the Tyrrhenian Sea, your perfecr corner of Tuscany is waiting for you!
Exclusive destination wedding

In last years Tuscany has become the favorite italian destination for those who come from abroad to get married and number is constantly growing. It is certainly not a coincidence if many VIPs from the world of showbiz' and sport have already chosen the land of Dante, Petrarca and Boccaccio as an exclusive destination to tied the knot. Just to name a few: the italian famous singers Adriano Celentano and Claudia Mori in 1964.
Among the VIPs married in Tuscany lately, we certainly cannot forget the ex Inter player Wesley Sneijder with Yolanthe Cabau or the princess Carolina of Bourbon-Parma, nephew of the Queen of Holland, who chose the Basilica di San Miniato to pronounce her royal "I do". Even Justin Verlander and Kate Upton for their wedding in November 2017, chose Siena and the church of Castiglion del Bosco.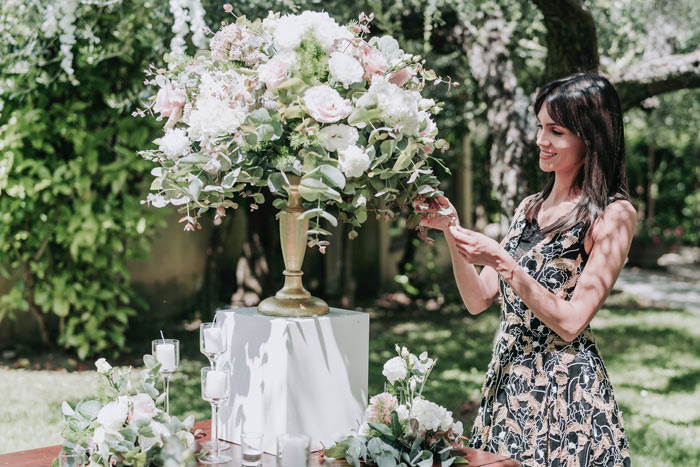 Here ends our journey among the beauties of Tuscany: do you think our reasons to get married in the most beautiful Italian region are enough? For more info and curiosities, do not hesitate to contact Noemi Bellante here.