There is always a sense of amazement and wonder for a Destination Wedding. Everything plays a major role in that special, unrepeatable day, from the food to the hairstyle, from the right shoes to the right photographers or videographers. It will reflect your dreams and hopes for the future, your personality and your style. What keeps it all together is definitely the location.
When you choose a location there are many things to keep in mind, but the most important requirement for the perfect spot is its ability to fascinate you, to become a place close to your heart. You may prefer the countryside, with its bucolic scenery and amazing wines and food. If you prefer crystal clear blue water to green hills, worry not, as you can opt for a venue by the sea. A wedding on the beach sounds so romantic, doesn't it? One thing is for certain: if you think about a destination wedding, you are inevitably thinking about Italy.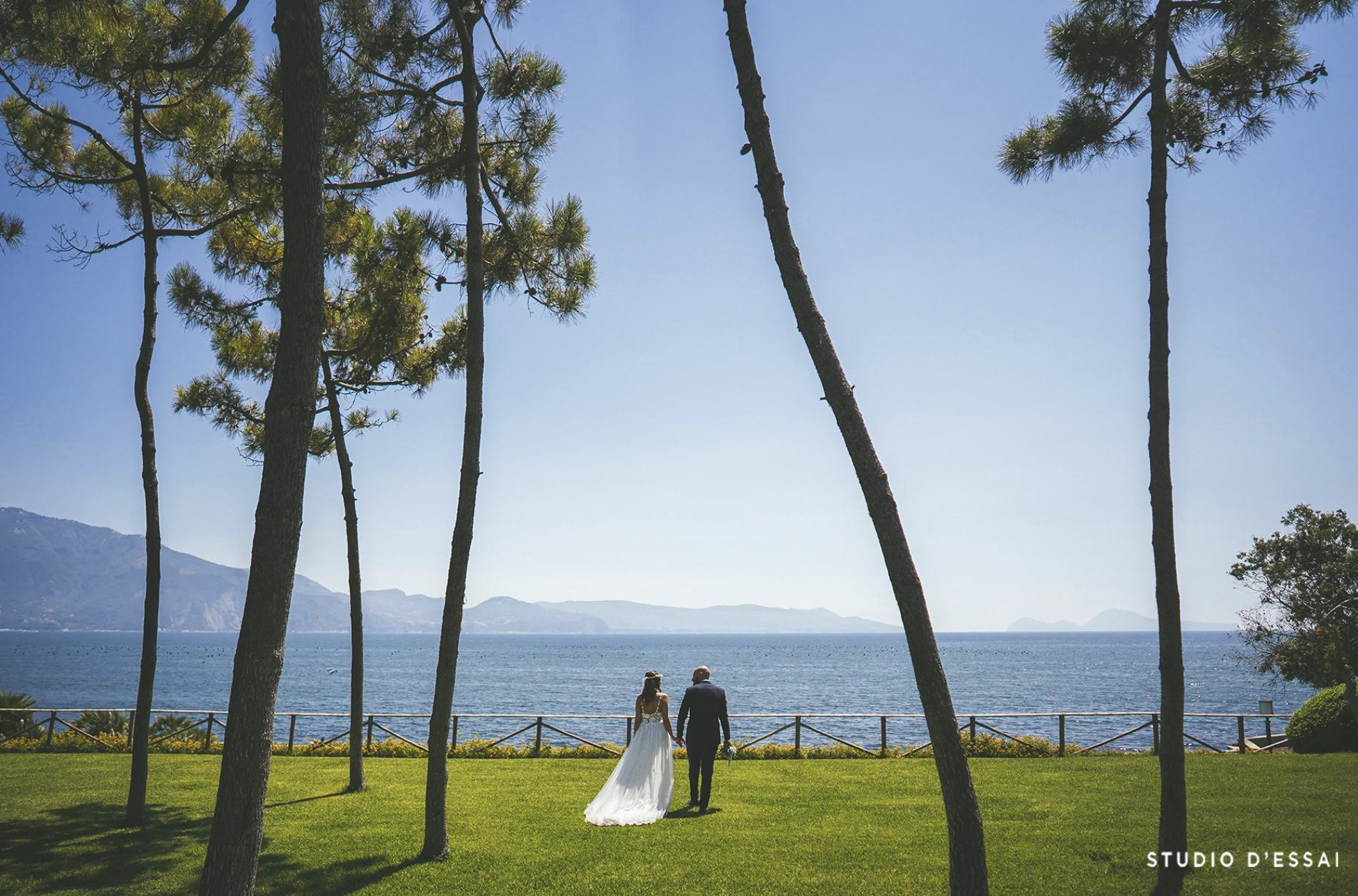 Italy is known all around the world for its landscapes. It is a country where everything – art, architecture, music and food – speaks of love. Here, love is the national language. And the choices you have are endless.
Studio D'Essai knows it well, for our professionals have travelled far and wide, and have made a little list of places we recommend just for you!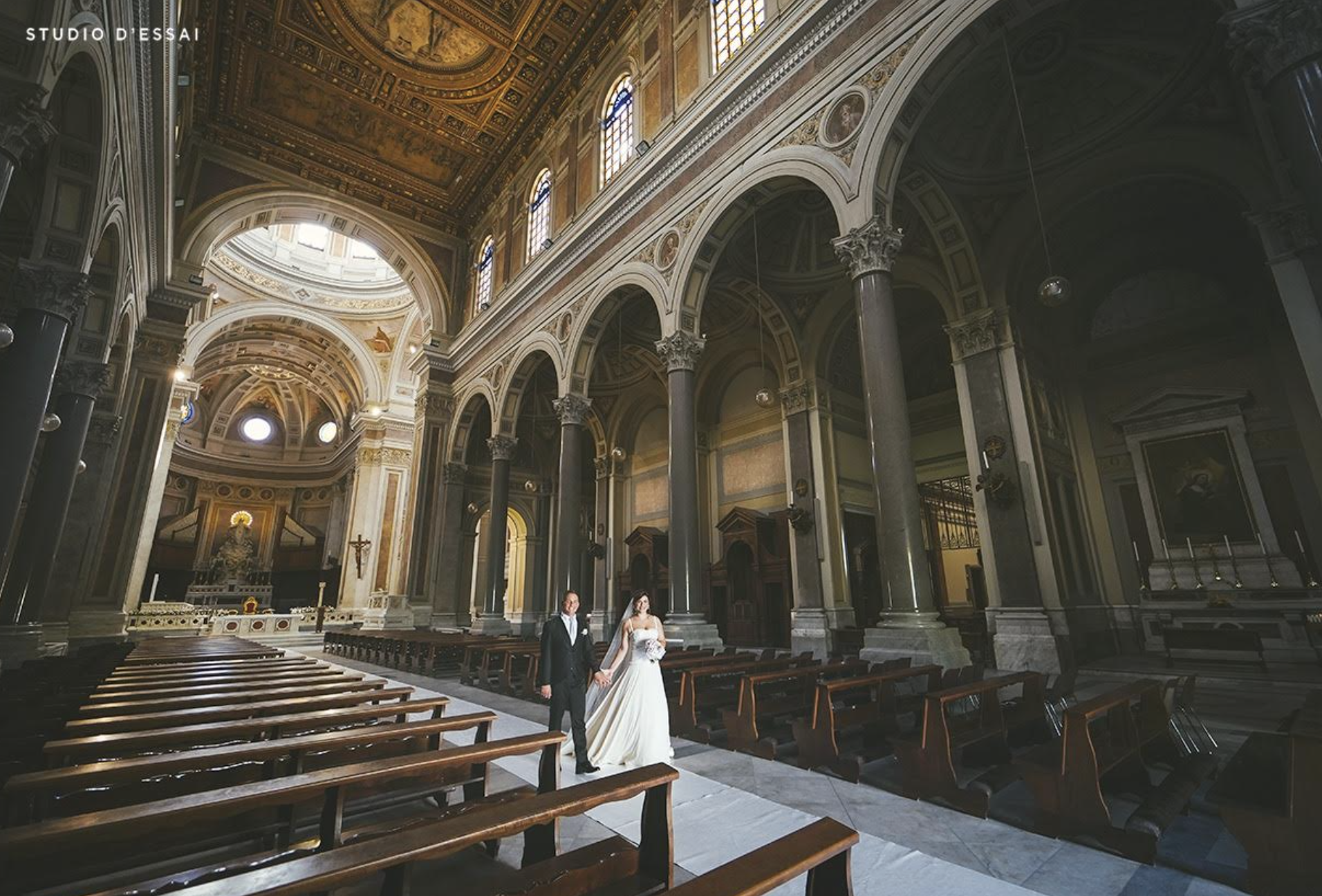 If you want to celebrate your love in the renowned coastal town of Ravello, Villa Cimbrone is just the place for you. This 5-star luxury hotel is a rare gem, with its exclusive suites and private pool. It is also home to the world famous Terrace of Infinity, which has a stunning view over the Tyrrhenian Sea. While you are there, you can take the chance to spend a few days in the fashion capital of the south: Positano.
The Amalfi Coast is definitely one of the most loved destination for tourists and lovers from all around the world.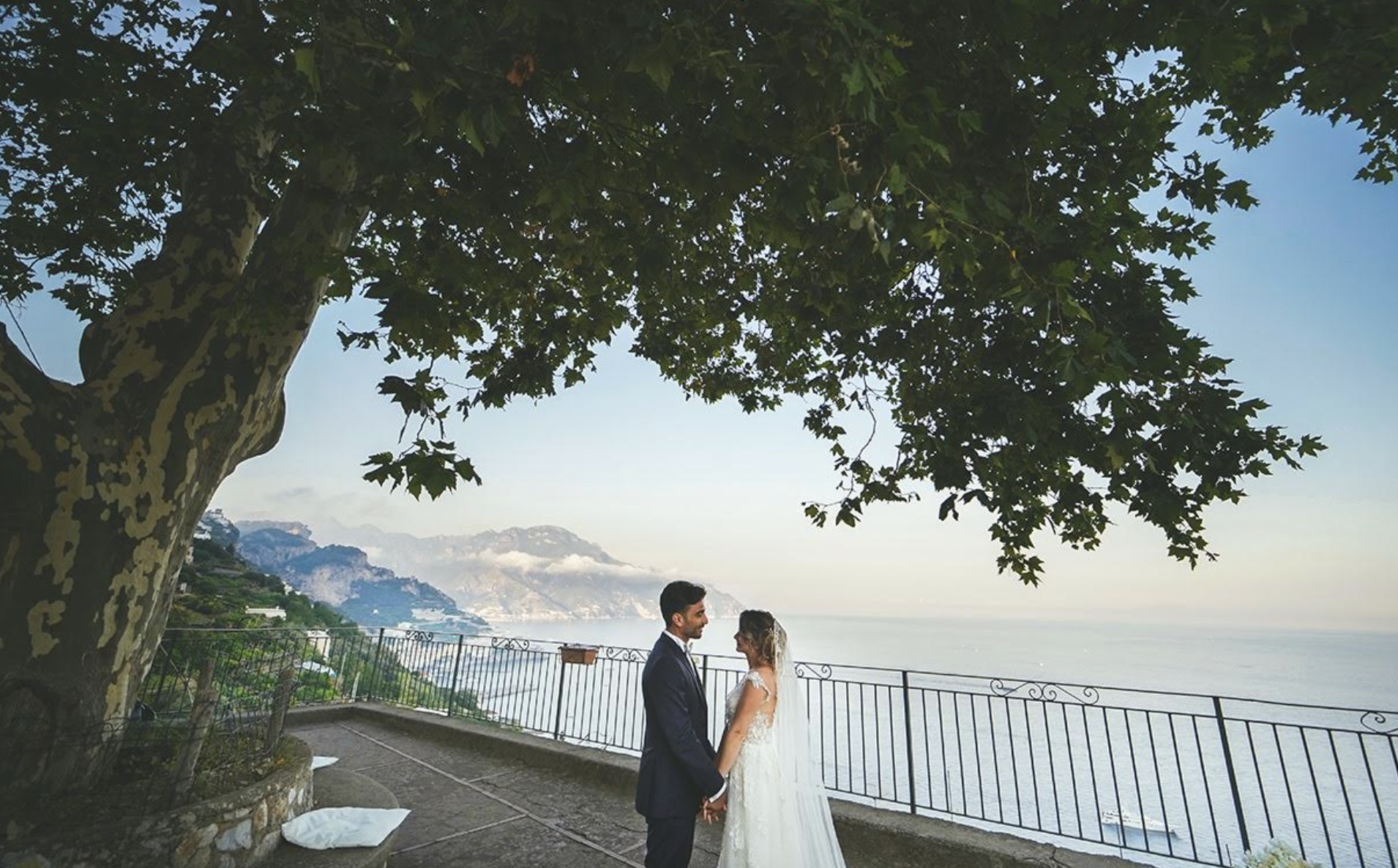 And what about a wedding on the hills of Tuscany? Where else can you find such a perfect setting for the wedding of your dreams? Whether you are lovers of nature or art, good food or music, or you simply appreciate all of them, you will not have to compromise. You can have the best of the two worlds. You can't go wrong with a small church in the city of Florence and an evening reception on the hills for an intimate ceremony followed by a party exclusive party for you and your loved ones. And try to imagine how beautiful the photos would be! Our professional wedding photographers at Studio D'Essai never use the location of your dreams as a mere background. We will tell your story and contextualise it through breathtaking shots that will highlight every detail.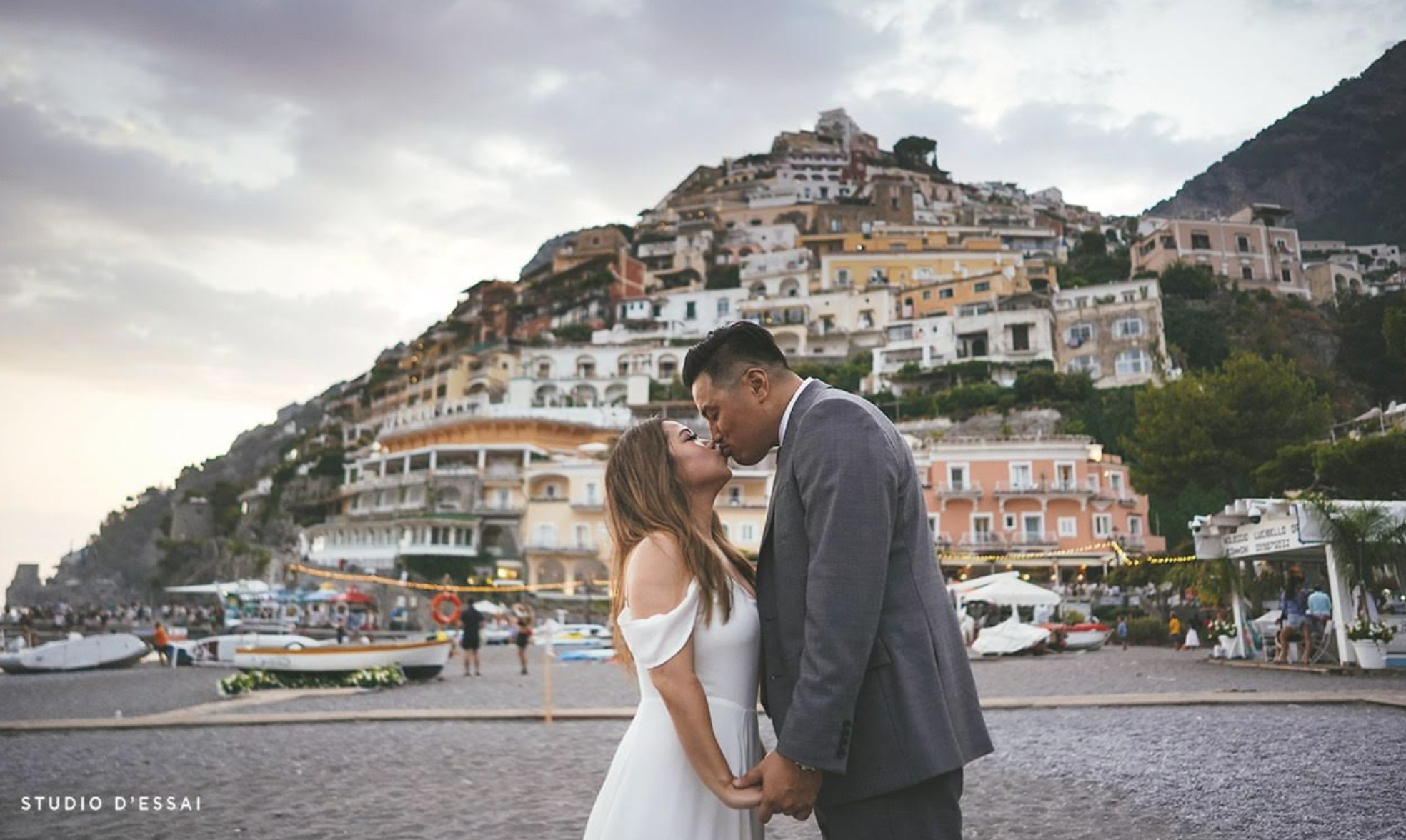 Another amazing choice is Lake Como. Home to cinema and football stars and epitome of elegance and taste, Como is a unique location for a number reasons: It is surrounded by both modern and ancient hotels, restaurants, luxurious villas and it has a stunning view on the Alps that will leave you in awe. And if you still think it is not enough, Como will spoil you with golf courses, spas and the chance to bump into your favourite star for a selfie on the shore.
Last, but definitely not least, there is Sicily. No list is complete without this marvelous spot. From Catania to Ragusa to the Aeolian Islands, this is one of the best and most popular maritime destinations in the whole country. The warmest people and the inimitable atmosphere, the golden beaches and the five-star restaurants will welcome you and your lover for a wedding you will never forget.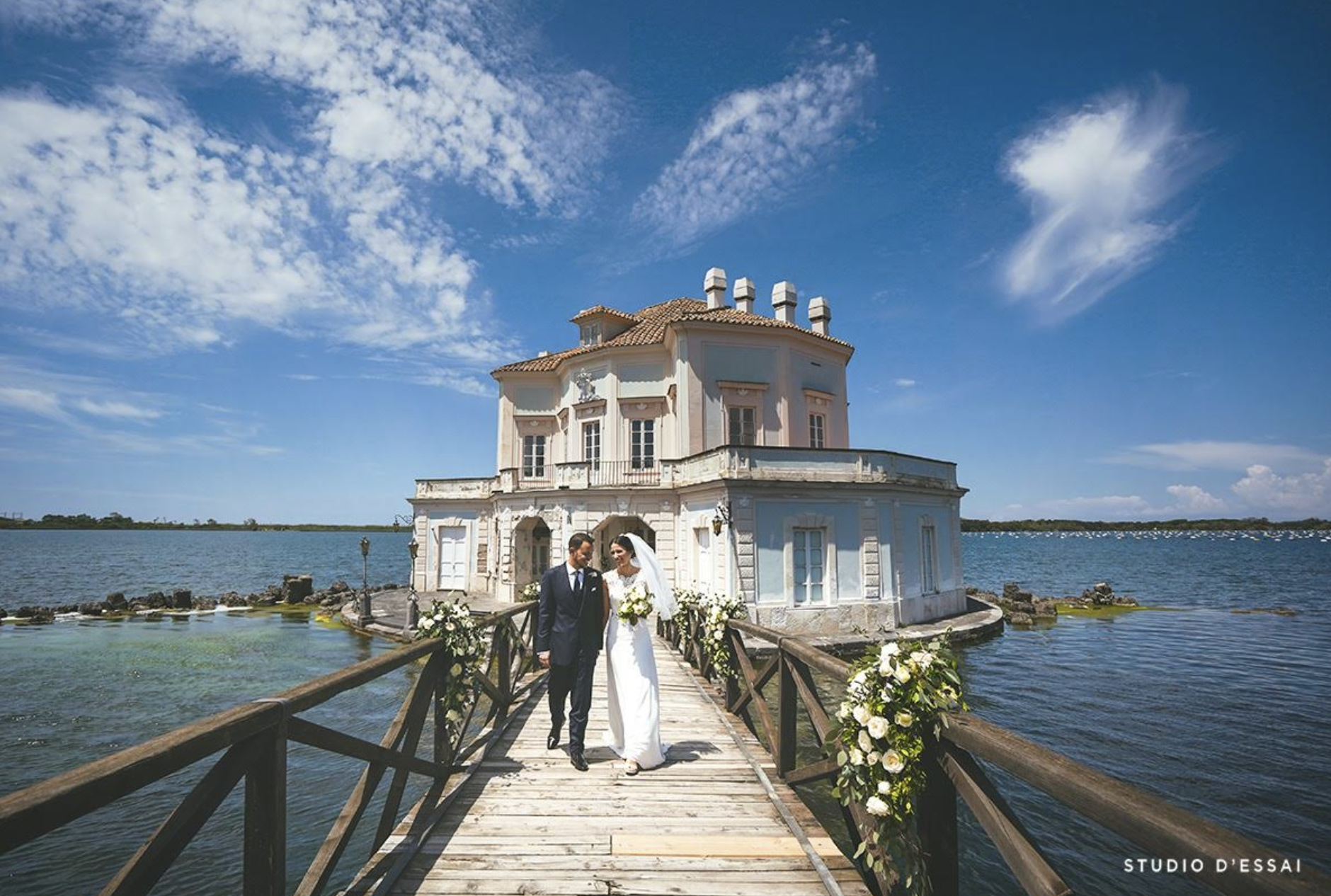 With all its natural wonders, Italy is guaranteed to make your special day unique.