Africa is known to be the continent for wildlife safaris and is, of course, packed with extraordinary safari destinations from Kenya to Botswana, Tanzania and South Africa (and more). Each one of these destinations provides a host of sightings, experiences and encounters that are totally unique from one another, which is why it's essential you know prior to your trip, your desires, the experiences you're interested in, the sightings you hope to see, the type of accommodation and amenities you prefer, etc. For example, some travelers are desperate to see the Big Five, and yet not all the destinations are home to these species so you ought to choose wisely.
Here we'll give you all the info you need to make a sound decision about your next safari adventure!
South Africa | Thanda Safari
Located in South Africa's northern KwaZulu Natal is the exclusive game reserve, Thanda Safari. It is without a doubt one of the greatest game lodges in KZN – in fact, South Africa. While there SA prides itself on the famous Kruger National Park, it is not the most luxurious, nor exclusive. It's constantly filled with tourists and though there are great accommodation options available, there are plenty of other magnificent safari lodges in other parts of the country. Thanda Safari is not far from the main city yet it feels like you are a million miles away which is a real treat for those looking to relax in the lap of luxury. Thanda Safari has private luxury accommodation whether it is for two people, groups or a family vacation, you will find exactly what you are looking for. Thanda offers many cultural experiences and community excursions where you can follow in the footsteps of Zulu ancestors and get to know more about their culture and way of life. Thanda, of course, offers game drives or bush walks led by experienced game rangers and you can even opt to sleep under the stars for an unforgettable experience. Home to the big five and various other wildlife species, it truly is a hidden gem not to be missed.
Kenya | Masai Mara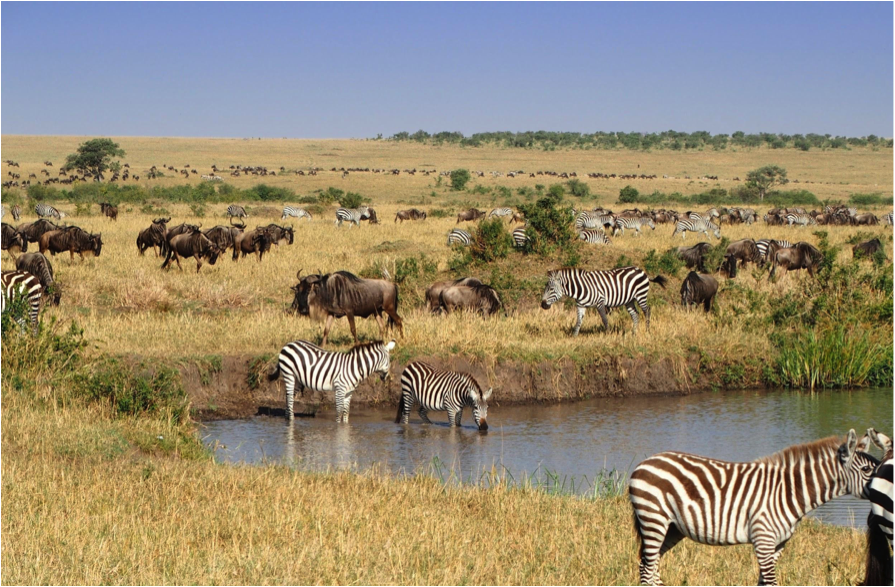 Kenya is a country in East Africa, known particularly for its exquisite great expanse of wild wilderness better known as the Masai Mara. Masai Mara is considered to be the jewel of Kenya's wildlife viewing areas and is definitely one of the best reserves for those interested in big cat sightings including lion, leopard, and cheetah. You'll also find elephant, rhino, buffalo, wildebeest, spotted hyena, bat-eared fox, black-backed jackal and crocodiles and hippo in the Mara River. There are also plenty of antelope, reedbuck, eiland, impala as well as over four hundred species of birds. The Masai Mara is filled with life! The Mara is a tourist hotspot, and at certain times of the year, you can expect more than five vehicles around a single sighting. If you're happy to safari in convoy with others, you'll have no problem visiting the Mara. There is also plenty of accommodation on offer near and on the further outskirts of the reserve, some of which are perched on the hillsides overlooking the grasslands, undoubtedly with the most spectacular views imaginable.
Tanzania | The Serengeti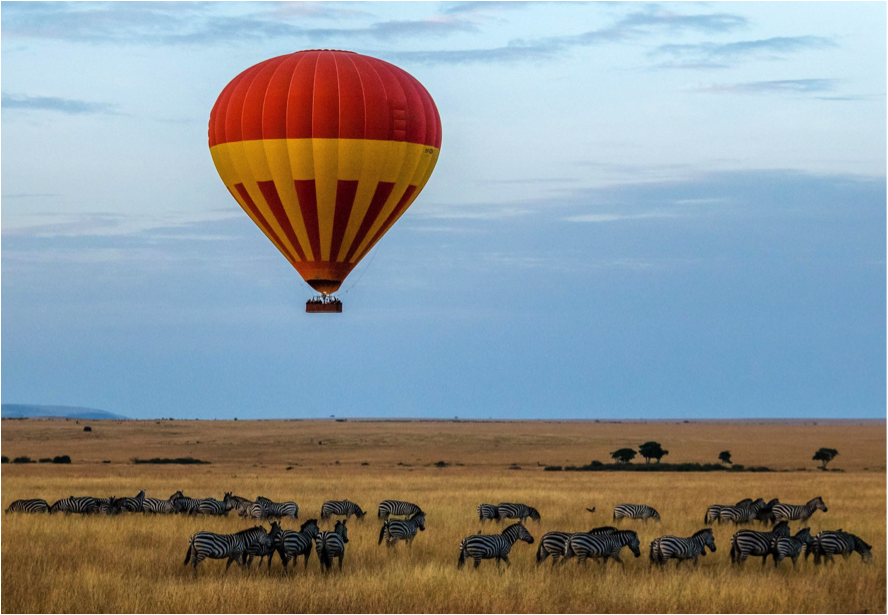 The Serengeti in Tanzania is one of the most well-known safari destinations in the world, in part due to the many National Geographic documentary filmed in the reserve. It is also a favorite due to the wildebeest migration which occurs in the beginning and the end of each year, with exact dates dependent on rainfall. The unparalleled beauty of the Serengeti makes for pristine, extraordinary activities such as hot air ballooning. The views are spectacular, especially during sunrise and sunset. The Serengeti is famous for its predators, here you can be certain of seeing lion and cheetah and you might even be blessed to experience a kill or the feasting of a kill. The Serengeti has an abundance of wildlife such as impala, eland, kongoni, topi, grant's gazelle, giraffe and the big five which include leopard, elephant, lion, buffalo, and rhino. Tanzania doesn't just boast a plethora of wildlife but displays magnificent landscapes as well. The tallest freestanding mountain in the world calls this country home. Towering at over 19000 feet; Mount Kilimanjaro is surely one of the countries' biggest drawcards and for good reason.
Botswana | Chobe National Park and others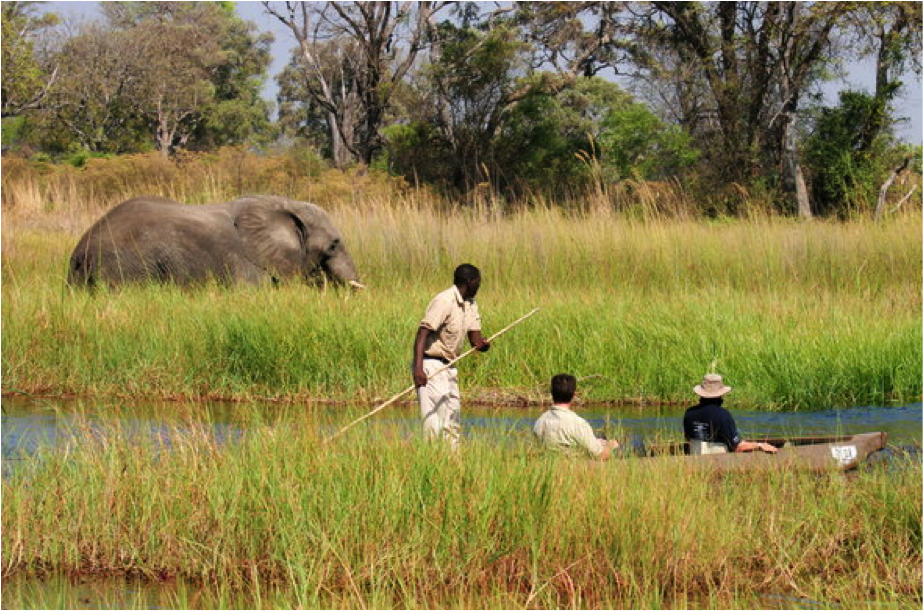 Botswana, with its natural unspoiled landscapes, is often the reason many choose to explore this Southern African country. The Okavango Delta and the Kalahari Desert are well known worldwide for its impressive variety of wildlife and abundance of birds. Botswana is another African country that is home to the magnificent big five as well as hyena, giraffe, cheetah, warthog, wild dog and more. Botswana is a sought-after destination, and also the most expensive African safari experience, but it's worth it if you consider the many incredible experiences and encounters on offer including canoeing, mokoro trips, water or land safaris. Botswana is a place that'll keep pulling out all the stops to please you, from the magnificent holiday accommodation on offer to the various concessions each with their own special 'thing.' Chobe National Park, for example, is known for its abundant population of elephants.