Heckfield Place, the country-house hotel less than an hour from London, will reopen on July 4, it was announced today by General Manager, Olivia Richli.
Set in its own 438-acre estate of ancient woods, lakes, working farmland and gardens, the 18th-century Georgian House will once again welcome guests that have, since the hotel's 2018 unveiling, included travelers from six continents, and a host of bold-face names.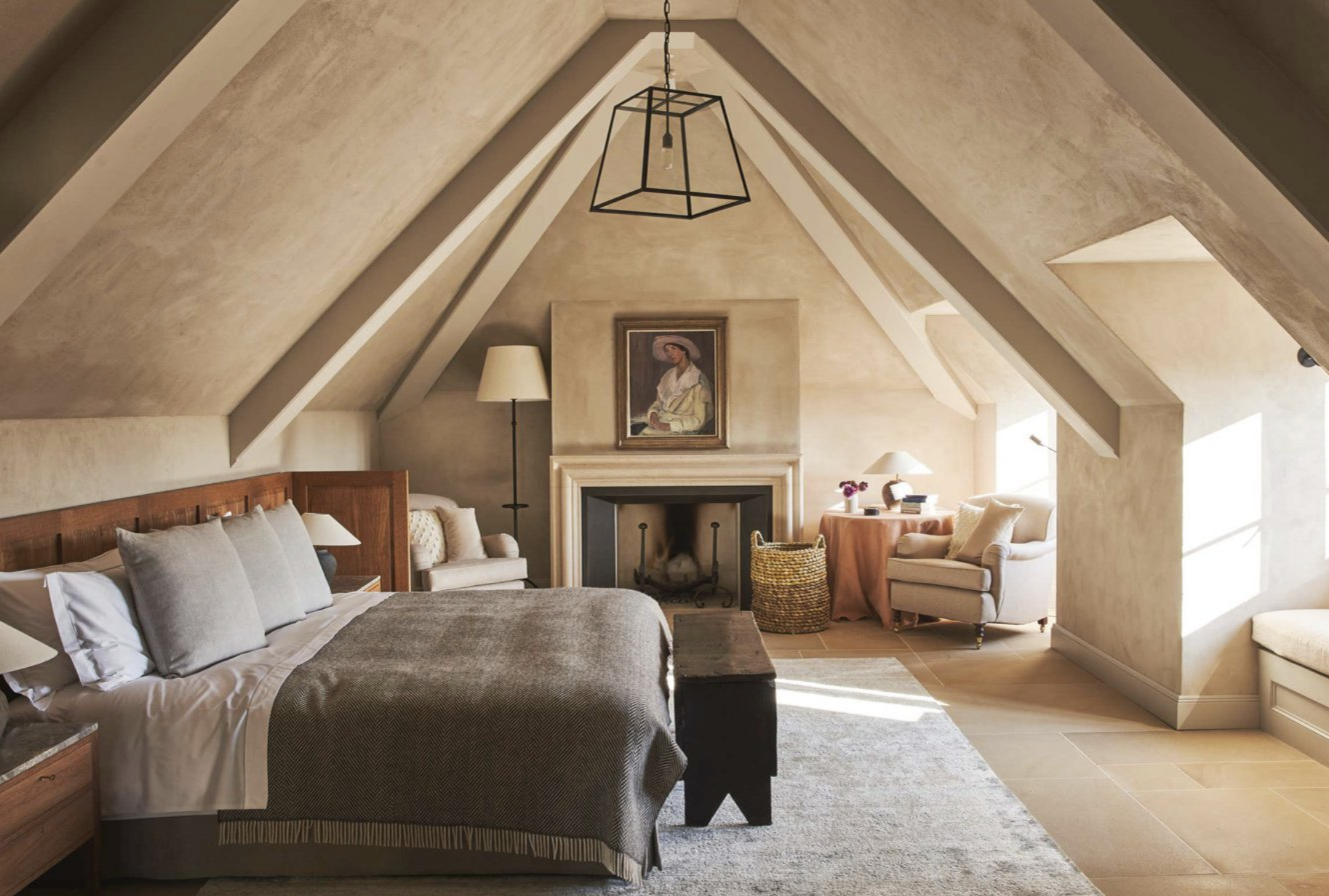 A Georgian family home dating to the 1700s
Heckfield Place has been lovingly restored to its classic origins and rewoven into its surrounding 400 acres of farmland, ancient heather and woodlands. The estate's farm, two walled gardens and orchards nourish renowned chef Skye Gyngell's epicurean cuisine, bringing the outside gloriously into the property's three restaurants–Marle, with its outdoor balcony overlooking the property, the Sun House, a unique space for up to 30 guests in the Upper Walled Garden, and the open-flamed Hearth.
Aiming to be as sustainable as possible, the estate has a biomass energy center to power hotel water and central heating; an aerobic digester to process all recyclable waste and provide compost for the garden and pellets for the biomass energy center; harvests rainwater and captures spring water. As part of the Assembly, the hotel's event rooms can host up to 120 guests and the new state-of-the-art, Dolby Atmos surround sound cinema can accommodate 67 viewers. There is also an extensive wine cellar and tasting room, as well as the full service Little Bothy Spa.
"We've obviously had to make some changes to address the coronavirus era," says Richli, "and the closure and required protocols have challenged us to come up with some lovely creative concepts." One of the post-closure developments is that guests can choose to enjoy Culinary Director Skye Gyngell's delicious cuisine not only at socially-distanced tables in the Marle and Hearth restaurants, but with picnics and BBQs out and about the grounds.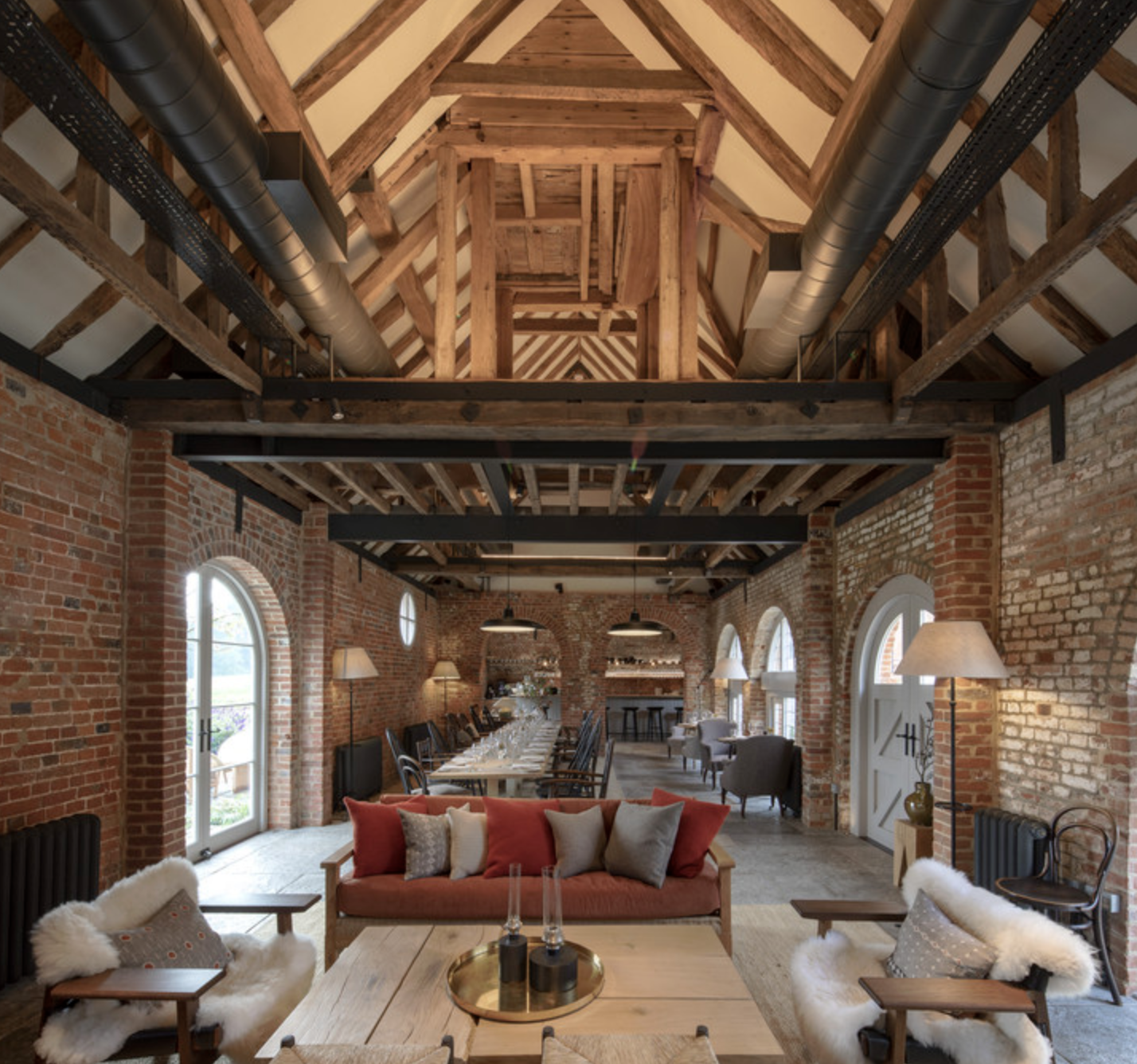 Guests are encouraged to visit Heckfield Place's greenhouses and farm, the source of much of the hotel's produce and flowers. The hotel staff, already legendary for their youth, charm and stylish uniforms, will be wearing chic masks as they greet and serve guests. Luggage will be brought to guests' rooms and then sanitized as the guests watch. One small change is that guests will be asked to bring their own Wellington Boots if they plan to tramp through the woods – as Heckfield Place's boot supply is off-limits during the pandemic. Another change is that exercise classes will be held in the open air instead of indoors. Heckfield Place is adjacent to the Duke of Wellington's estate, where a variety of different horse-riding options are available.
"The hotel's elegant cinema will be open for guests on July 4, and our curated series of lectures, talks, performances and demonstrations, known as 'The Assembly,' will resume in September," Richli continued; "our team will be leading guided runs and bike rides and even I will also be leading an idle bike ride once a week to enable guests to explore the lovely extent of the countryside surrounding the estate," Richli added.
EXTENDED-STAY AND EXCLUSIVE-USE BUYOUT OFFERS
From July 4 through December 19, 2020, Heckfield Place will be offering a new Safe Haven package for guests who want to escape to nature for an extended stay and enjoy the solitude of the estate's sprawling grounds, which even when the hotel is at full occupancy, affords all guests a minimum of 4.8 acres to themselves. The offer includes seven nights in a Chamber Room (or any higher room category) for the price of only five nights. And for families and large groups interested in renting out the entire house for a week or more, there is also a new exclusive-use offer that can be booked by contacting the Heckfield Place reservations department directly.