As the founder of Piovra Group, Luca Fiorini is an expert in making connections. Known as the "venue matchmakers," Fiorini's group connects venues to individuals, companies, producers, and event professionals looking for the perfect event space or filming location.
In 2019, Fiorini launched the innovative Piovra Group. After a decade spent managing venues and producing events, he saw the demand for an agency focusing on these specific needs. Fiorini uses his established presence in Southern California, to represent, manage, and market a curated portfolio of event spaces and filming locations looking to increase exposure and attract a targeted clientele.
Growing up in Italy, Fiorini has always had a head and a heart for business. "Building a business can be very challenging but also very rewarding," he explained to DLX. "I am inspired by my venue and event clients every day. I love to see the passion they put into their business. My goal is to help them succeed by bringing my expertise to the table and getting them to the next level."
Piovra's three-step
venue booking
process has proven to be a successful model. Their ability to match clients with the ideal event space and reduce the time and energy they invest in looking for a venue has generated an exciting buzz around their services. Piovra Group assists its clients throughout the entire planning process. The model is so successful, some of Fiorini's venue clients went on to see a 20 percent increase in event bookings within the first year. Their client list includes Fortune 500 companies, celebrities, Empire Records, Paul Mitchell, Pandora, and SiriusXM. Netflix and HBO have both used the group to book locations for filming and production.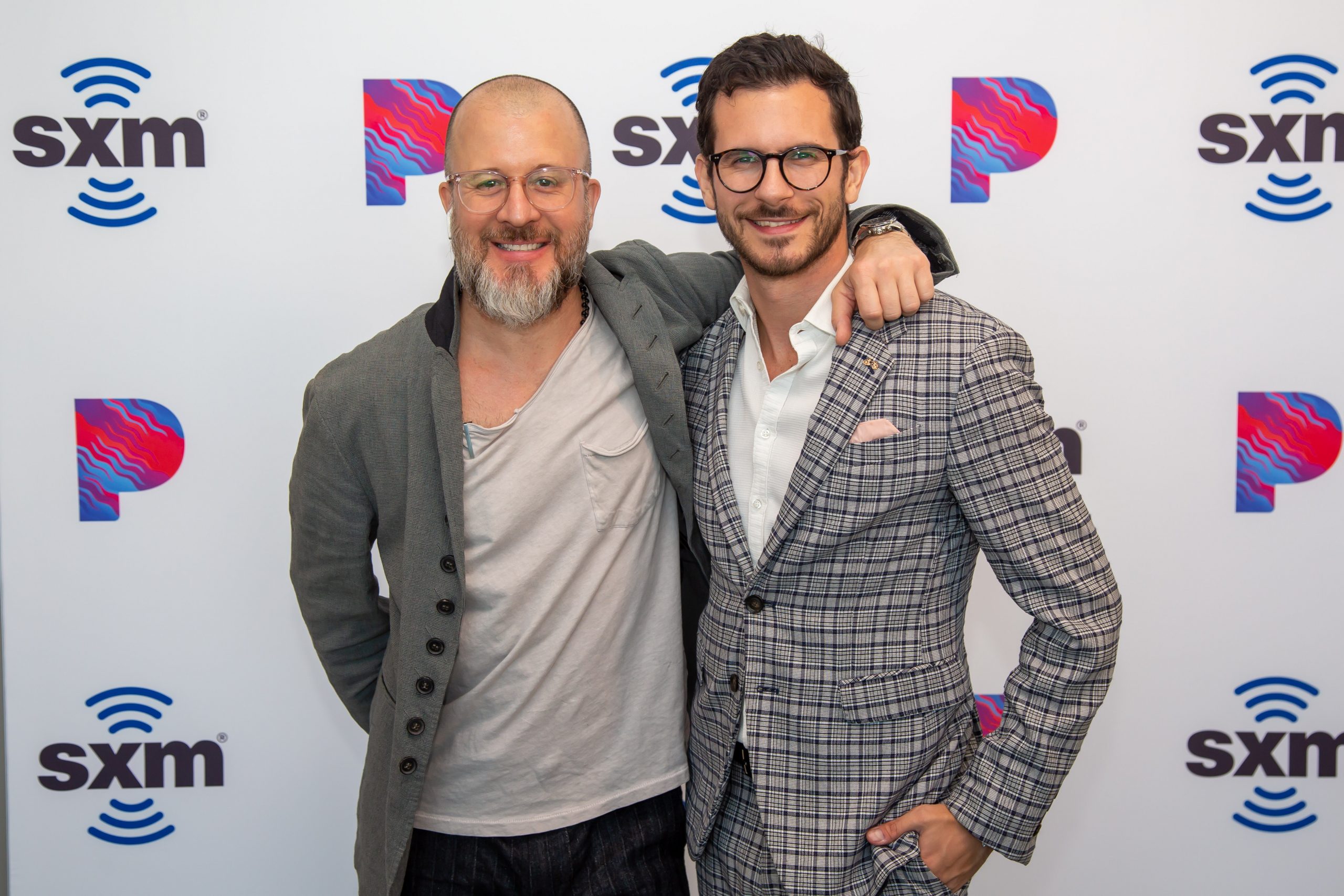 Luca Fiorini & Nickolas Potocic ( photo by Jason Shaltz)
As an entrepreneur, Fiorini says that it's all about sparking the imagination. "I love to read about success stories and surround myself with inspiring and creative people," he continued. "We need to always learn from other's successes and failures. That's the only way to grow and get better at what we do. Everyone has a different idea of success," he added. "I think success comes once you find your right balance in life. It can't be measured by your net worth or the size of your house. My idea of success involves building a rewarding business that has a purpose, and that allows me to find the right life/work balance. A man that works seven days a week can be a very successful entrepreneur but a very unsuccessful father or life partner. I would not want to be that man."
Fiorini founded his first company in 2010, just after he moved to the United States. "I am a strong believer that a company is made of people first," he tells DLX. "You need to cultivate your team and surround yourself with people you can trust. Empower them every day. I am honest and very ambitious. I am persistent, and I always try to find creative solutions to problems." His impressive list of prior business experiences, combined with his event production knowledge, venue management, sales, and marketing expertise, led him to curate a 360-degree service with Piovra Group.
"Our venue booking division solves one specific problem. The market now offers so many options and websites where you can research event spaces, but that can be very time consuming and frustrating. First, you need to browse through hundreds of venues filtering through the ones that work for you. Then you need to try and get in touch with them and make sure they are available. Now, what happens if the three spaces you have narrowed down after filtering through dozens of venues for days end up not being available or not work for you?" Fiorini posed. "Well, you are back to square one. On top of that, you may end up booking a space and realize it's not the right fit for the day of your event. And that would be a disaster. At Piovra, our three-step booking process is based on basic event details. We guarantee we will find the right space for our clients while saving them precious time and energy."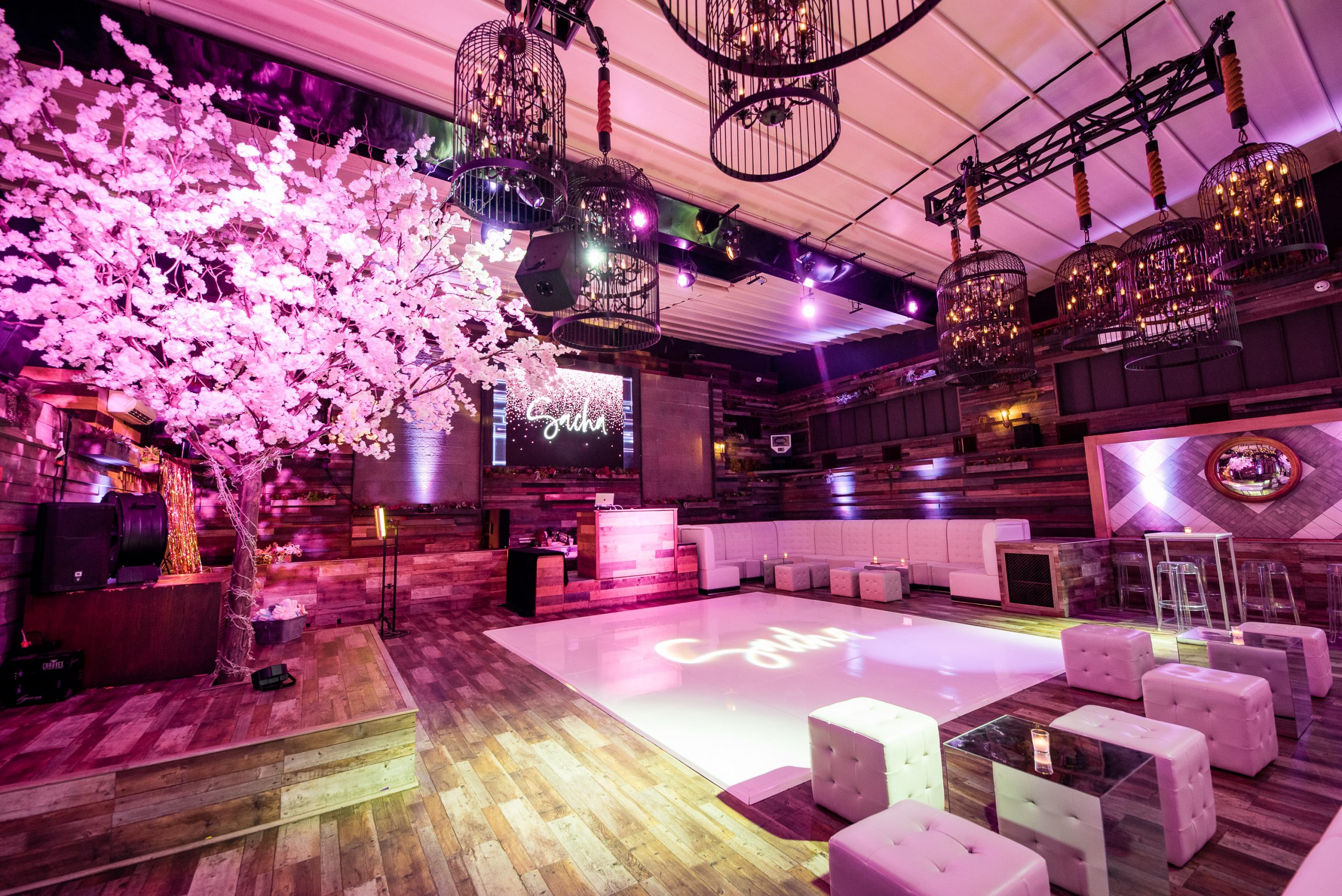 Piovra Group Event Space – LIAISON ( photo by Premium Paris)
Their venue consulting division was also born to help venue owners and managers reach their venue's full potential. "We are able to take over business development, suggest the best marketing strategies and handle special event bookings," says Fiorini. "We know the market, and we have worked with a plethora of corporate and social clients. By working with us, and getting access to our network, our venues should expect an increase in exposure that results in more targeted leads and additional venue bookings."
Piovra Group has become known as the "venue matchmakers." Fiorini's broad experience, both as a venue manager and event planner, places him in an unparalleled position. He can match the most challenging clients with unique venues. "What I love about our business model is that we are able to work with any player in the event industry," Fiorini says. "I don't feel like we are really competing with anyone. We are able to work with venues, planners, corporate event managers, private individuals, producers, location scouts, and act as matchmakers connecting them while saving them time and money."
Up until now, we have only seen private individuals looking for venues on their own, or hiring a planner to help them with the venue search. Thanks to Fiorini, both the client and the planner can now take advantage of the Piovra Group venue booking process to secure the right venue for their event. By working with them, venues gain access to an extensive network of event professionals constantly looking for event spaces. For those venues that do not present a solid marketing, sales, and management team, Piovra Group can assist with business development, venue booking, and management services, as well.
Certainly, Fiorini's list of happy clients speaks volumes about the work they do there. It's creativity, experience, deep relationships, and a good reputation that has allowed the group to flourish. From grand openings to Grammy parties, the Piovra Group extends that same gold-standard level of professionalism to every single one of their clients. Even with the restrictions that COVID-19 has imparted on the industry, Fiorini and his team are still working hard and are ensuring that the necessary safety measures are in place as businesses are reopening.
"Venues are at the center of all we do," Fiorini adds. "Our goal is to become a one-stop-shop for everything that involves event spaces. While growing our venue booking and venue consulting division, we are also working on establishing a new real estate brokerage division that will allow us to assist our clients with the lease and sale of commercial properties. We have established a solid presence in the Los Angeles market. We plan to bring our business model to other cities such as San Francisco, New York, and Miami in the near future. My home country, Italy, is also on my radar. It would not be bad to go back and visit my family while taking care of business."
Video © EMPIRE Distribution, Records and Publishing Inc.
About the author: 
Sari Cohen is an L.A.-based journalist who interviews Hollywood's top actors, musicians, and entertainers. She's a seasoned red carpet reporter, whose work can be found digitally and in print publications nationwide. Her outlets include Destination Luxury, AXS, INLOVE Magazine, and Screen Rant. She is currently an on-air correspondent/associate producer for the television entertainment show, "Hollywood First Look Features." On Twitter, she's @ask_sari, and on Instagram, she's @thesavvyscribbler.