The Lincoln Motor Company heralds the return of its flagship car – the 2017 Lincoln Continental, offering first-class travel customers, bringing warm, human touches and a contemporary design. It is designed to appeal to culturally progressive clients who define luxury and are craving superior quality and safety, similar to the MKZ. We took the Lincoln Continental for a ride to Ojai for a destination trip.
The Continental embodies a timeless definition of beauty, balancing strength and elegance, power and control, just like the MKZ which we previously covered. "The Continental name has long been associated with the best Lincoln has to offer, and this car delivers on that promise," said Kumar Galhotra, president, The Lincoln Motor Company. "With this all-new model, we've focused on creating more human, personally tailored experiences for our clients – providing what we call quiet luxury; that is fundamentally our brand essence that underpins how we develop our products and how we develop the experiences for our customers. It means we're going to quiet down the entire experience the customer has with the vehicle. It can be small, thoughtful ideas – or it can be really advanced technologies."
Lincoln's new flagship sedan greets drivers with brand-exclusive lighting gestures to provide a warm welcome. As the driver approaches, signature LED lighting in the lower front body and tail lamps subtly engages and flows gracefully from the headlamps. A welcome mat appears beneath the front doors, while warm interior lights discreetly illuminate the cabin. You can enter with a new door latch system that opens the door effortlessly. The handle is subtly integrated within the belt line, creating a clean profile. At the touch of a button, the doors smoothly open, then use available power-cinching technology to gently close and secure.

Here are 5 facts about the 2017 Lincoln Continental:
1. Warm, personally-crafted experience
Meticulously crafted inside and out, the Continental integrates rich and sensuous materials in a spacious, comfortable and quiet cabin. It senses your approach and lights up to greet you. Lincoln's new Perfect Position Seats adjust to your body.
2. Effortlessly powerful
The Continental features a new Lincoln-exclusive 3.0-liter V6 twin turbo engine with 400 hp. A suite of performance solutions and enhanced driver assistance technologies deliver an enjoyable drive experience and take the edge off your commute.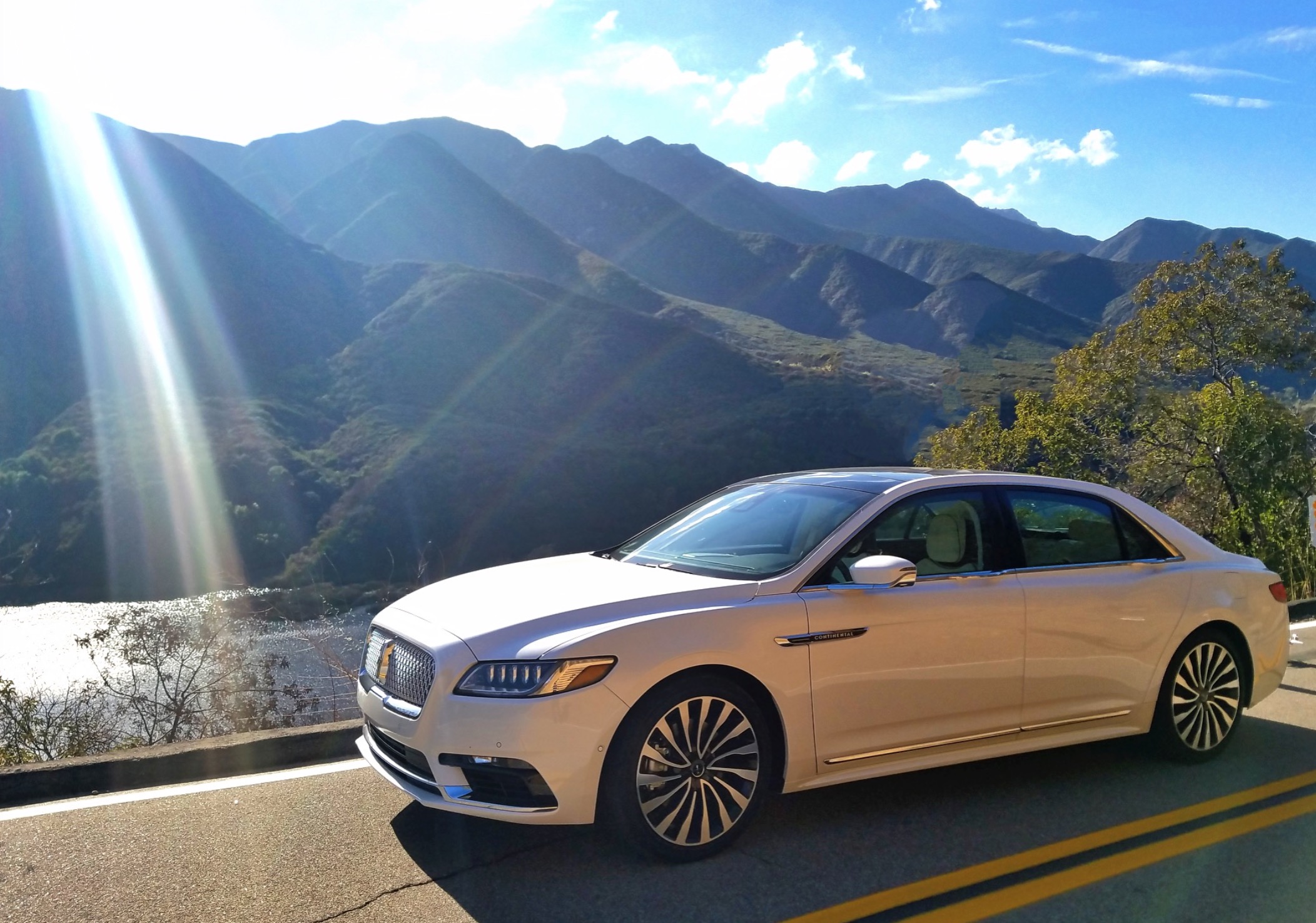 3. More human technology
The E-Latch door system makes opening and closing doors easier and quieter. At the touch of a button, the doors smoothly open, then use available power-cinching technology to gently close and secure.
4. It ushers in a new level of service
Pickup and Delivery – coming at the perfect time for Lincoln as it launches the much-anticipated all-new Lincoln Continental – is an important milestone in Lincoln's quest to providing personal client service to match its unique luxury products.
5. Personal concert hall
Available 19-speaker Revel Ultima audio system with three listening modes provides the best representation of an in-concert experience.
For those seeking the highest expression, there are three different designer themes available; Chalet, Thoroughbred, and Continental-exclusive Rhapsody.