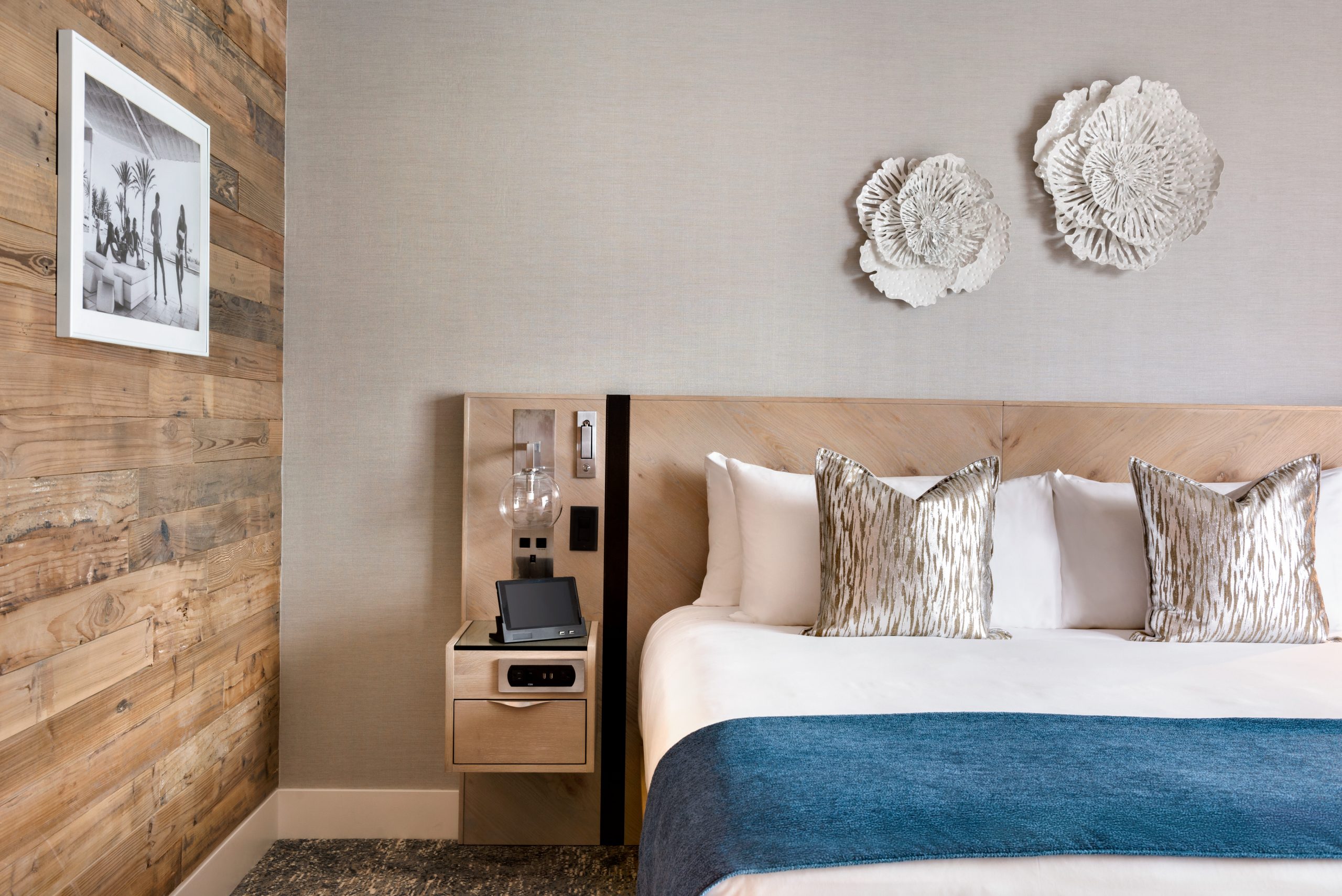 Having just opened its doors in early October 2019, Seaside Hotel, a new luxury boutique property is a delightful addition to North Vancouver's Shipyards District.
The 71-room hotel is part of the revamped historic arts and dining district, an 84,000-square-foot mixed use commercial and community gathering space in Lower Lonsdale.
Set in the picturesque harborside location, Seaside offers stunning panoramic views of the Pacific, the mountains and forest, with interiors inspired by the natural beauty of the surrounding environment.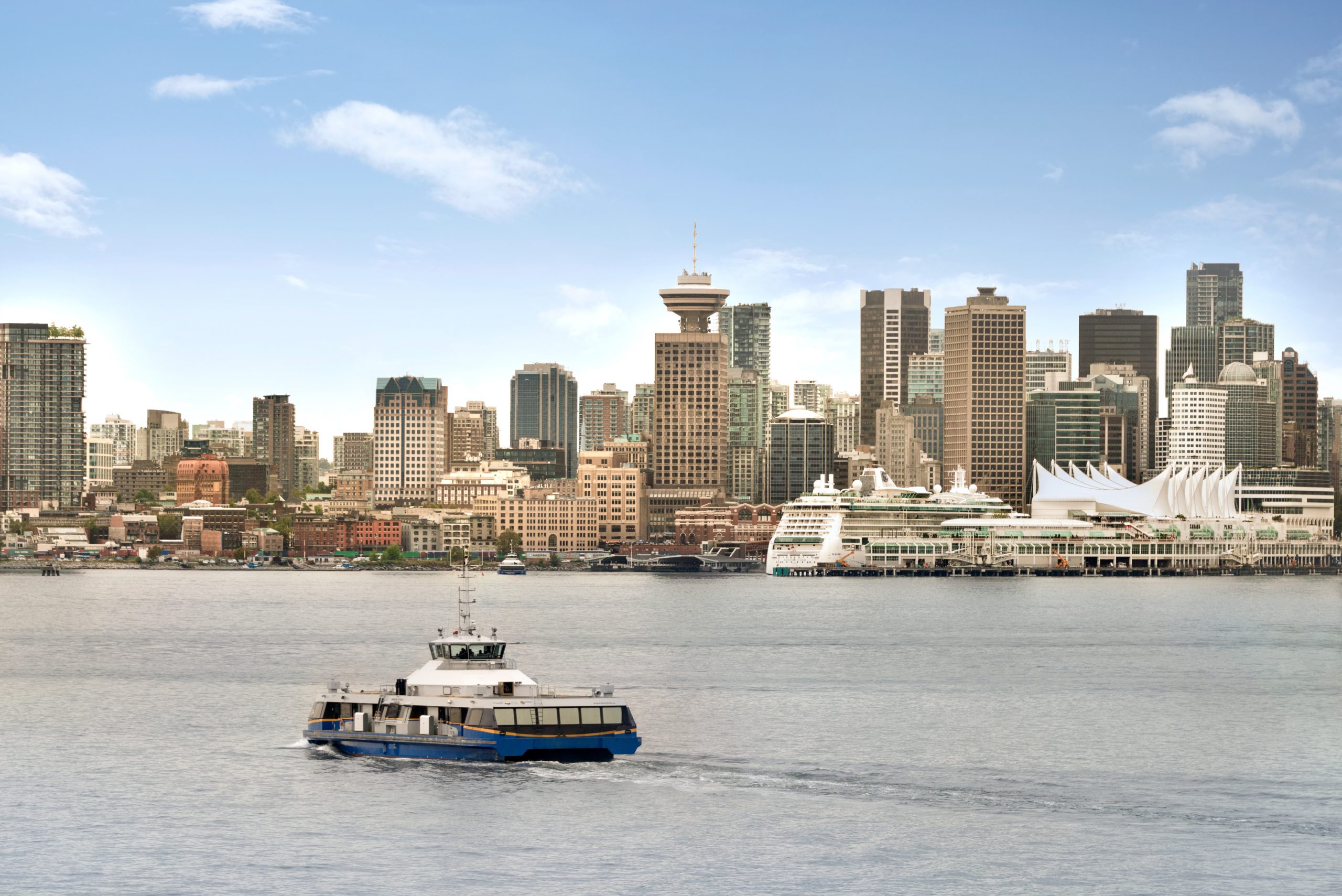 "As the ultimate seaside retreat for travelers and locals alike, Seaside brings the sophistication and excitement of downtown Vancouver into the relaxed, natural beauty and lifestyle of North Vancouver to offer an authentically local hotel experience," said Salim Sayani, CEO of Executive Hotels and Resorts. "We want guests to feel like they're visiting the comfortable and effortlessly cool vacation home of an old friend—feeling rejuvenated and well cared for at the end of their stay."
The award-winning architecture firm ZGF worked in collaboration with the hotel's in-house design team to bring the spirit of the outdoors…. indoors, building upon the area's revival.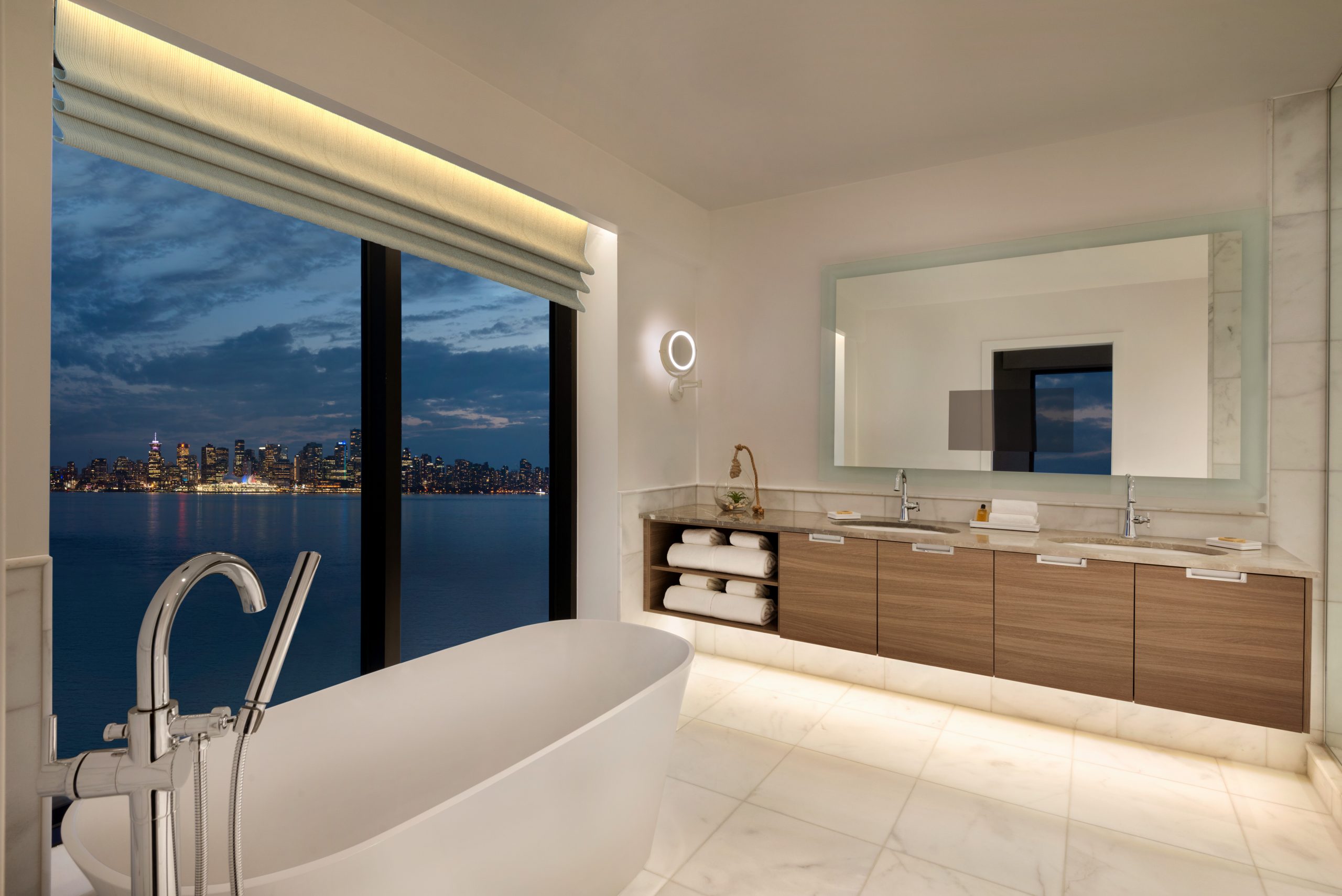 The hotel's rooms are designed with nature in mind, showcasing reclaimed wood focus walls, quality marble bathrooms with chrome finishes, modern beds that seem to float, lit from below with a warm diffuse nighttime light, and large windows that invite the natural skylight. The outer hallways are lined with curated murals, wood portals and bespoke flooring.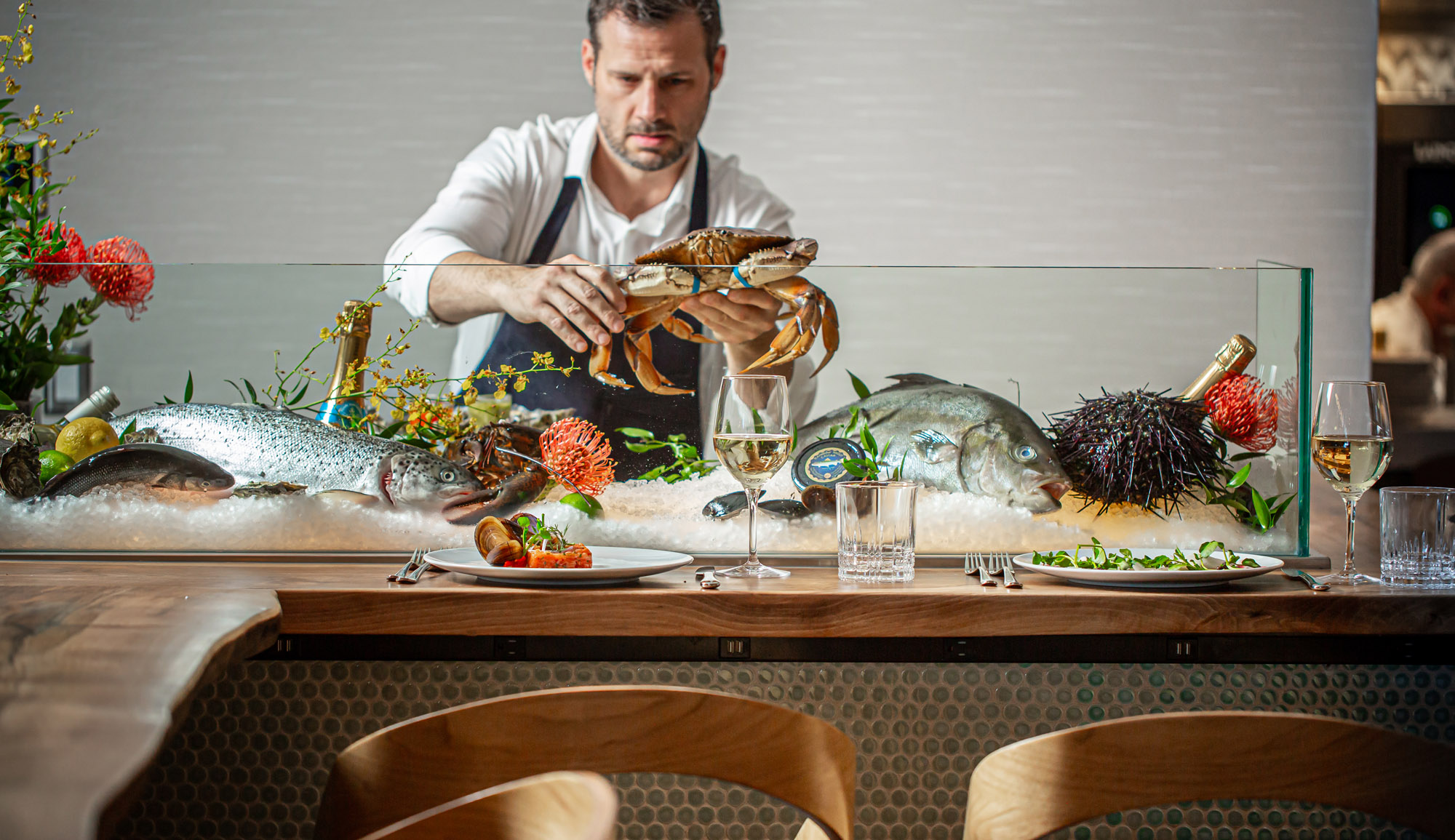 The on-site restaurant Provisions, open for dinner, brunch and happy hour, features a restaurant, bar and lounge, known as the 'Living Room,' that all blend together to create a holistic dining experience in a style-infused space, filled with original art and photography. The elaborate, seafood-focused menu, curated by chef Sandro Oliveri, features locally sourced coastal tapas and inventive, crafted cocktails, with highlights including the abundant platters of seafood, meats and vegetables, freshly shucked oysters, burrata and wild mushroom gnocchi. Chef Oliveri brings a lifetime of experience cooking seafood around the world, marrying cuisine styles from Tuscany and the Mediterranean with the coastal flavors of British Columbia. Guests may arrive by boat, kayak, or paddleboard to enjoy this dining treasure.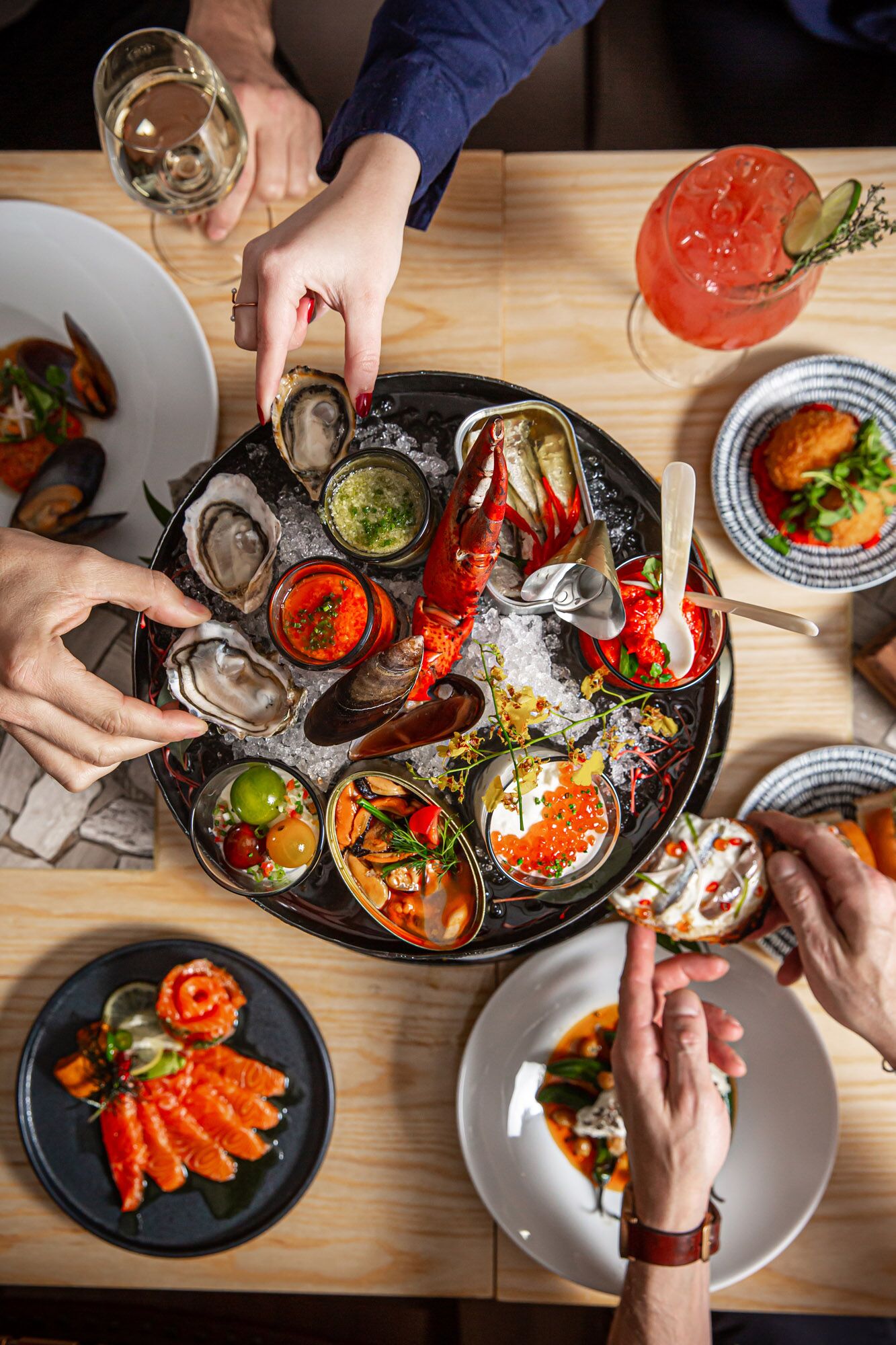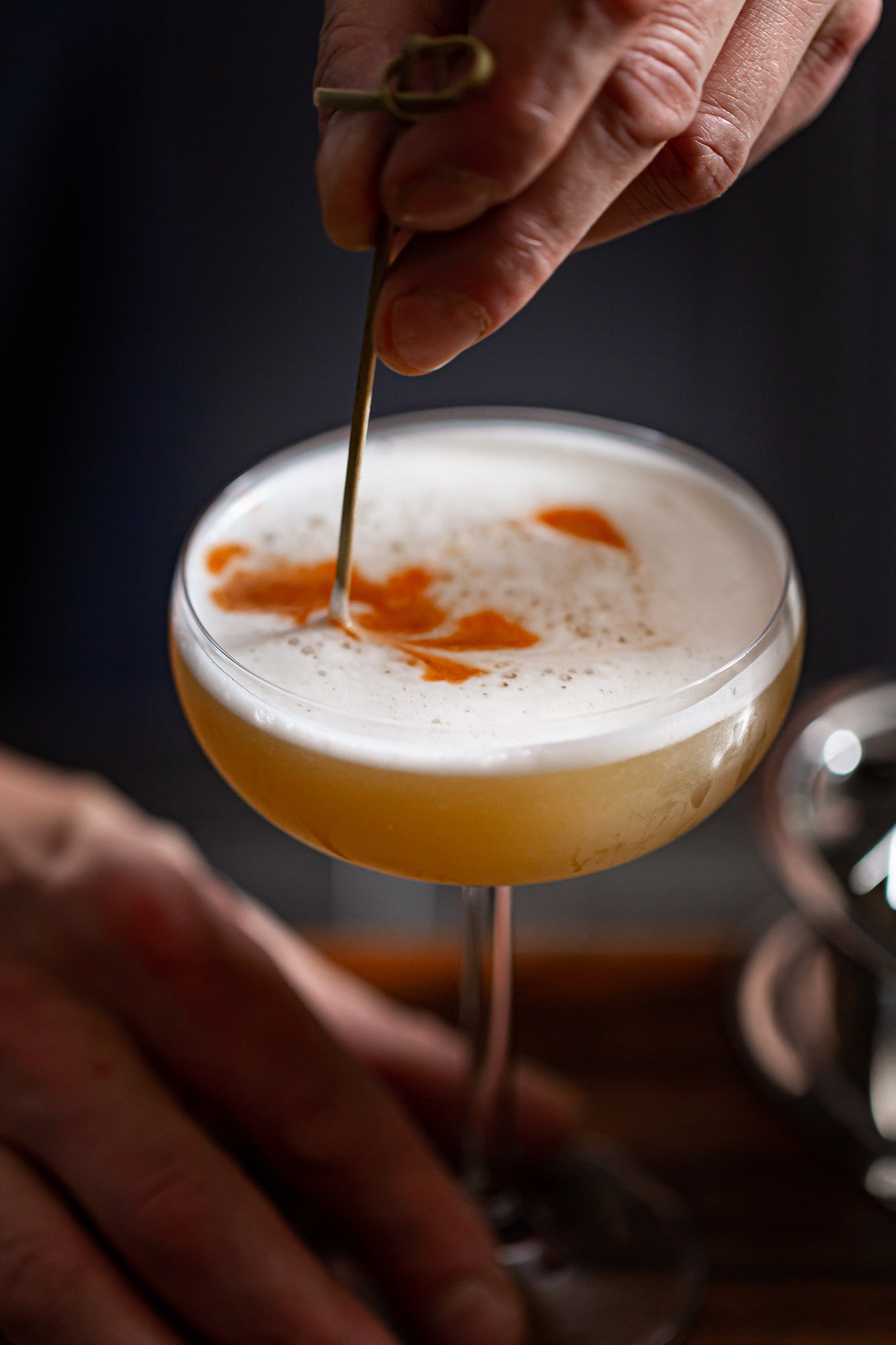 The Waterfront Spa that also recently opened its doors features the latest in personal care treatments.
Just a seabus ride from downtown Vancouver, Seaside is a step away from local tourist attractions, including Grouse Mountain, Capilano Suspension Bridge and Lynn Canyon, to name just a few.
Simply a pleasure to reconnect and unwind…..down by the seaside.