The original post appeared on Gizmodo.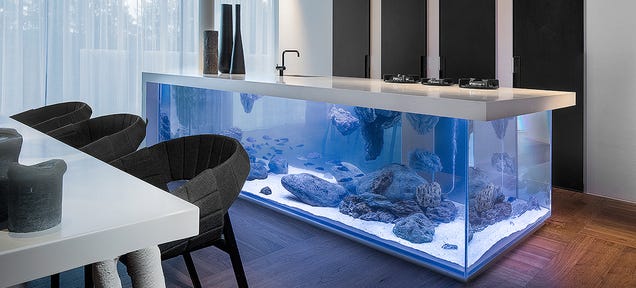 EXPAND
Forget about wasting all that valuable space underneath a kitchen island by filling it with pots, pans, and other bakeware. Designer Robert Kolenik has a much better idea: turn it into agigantic saltwater aquarium that seemingly doubles as the perfect place to toss food scraps.
But here's the most impressive part, you don't actually have to sacrifice all of your storage space with this as the centerpiece of your kitchen.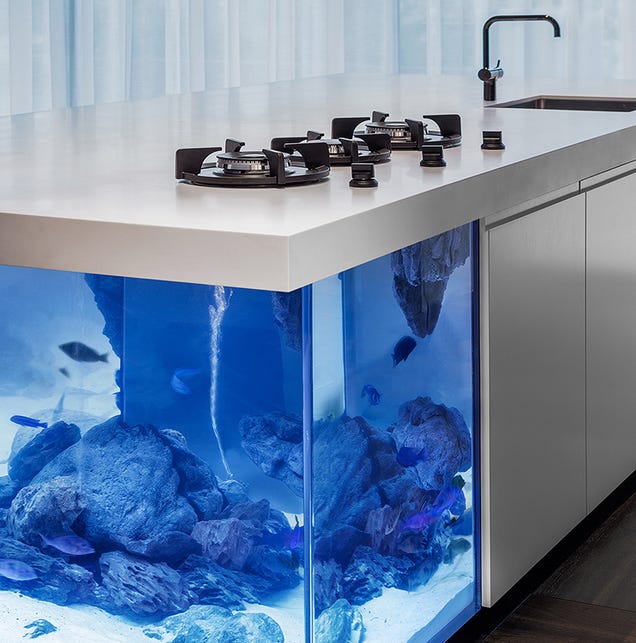 EXPAND
The Ocean island, as it's known, actually features a secret L-shaped design which not only hides storage, plumbing for the built-in sink, and the various hoses needed to route gas to a range, it also hides a clever mechanism which automatically raises the entire countertop at the push of a button for easy aquarium maintenance.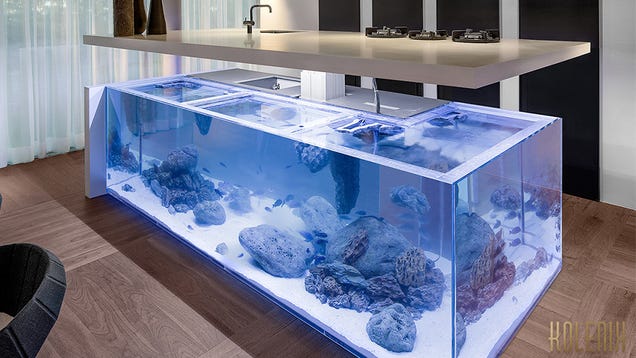 EXPAND
As obscene as this creation is, it also makes for one impressive design accent for your kitchen. And who's to say you can't also use it as a live-well for crabs, lobsters and other edible underwater life, providing you with a constant supply of fresh seafood? If you can afford this custom creation for your own home—and have the space for it—it's a given you can afford to eat lobster morning, noon, and night