As we anxiously prepare to travel and attend special events again, let's get our moms prepared for all tomorrow's parties with the latest in fashion, jewelry, and accessories.
After being cooped up for a yearlong staycation, spending most of our waking hours in our comfy clothing and shoes, some of the most stylish finds include:
Silver vegetable tanned leather clogs made in Portugal by AZZUL. Yes clogs! An iconic footwear choice of the Portuguese people for centuries has been reinterpreted to feature the classic silhouette with a modern flair and a nod to the country's history and culture. Uber comfortable and very stylish. Comments brand representative Christy Hooper, "Each of our clog heels is hand carved out of Alder wood which is sustainably harvested in Portugal and seasoned for over a year. The factory that we work with has multiple generations of family members who have preserved this artisanal craft."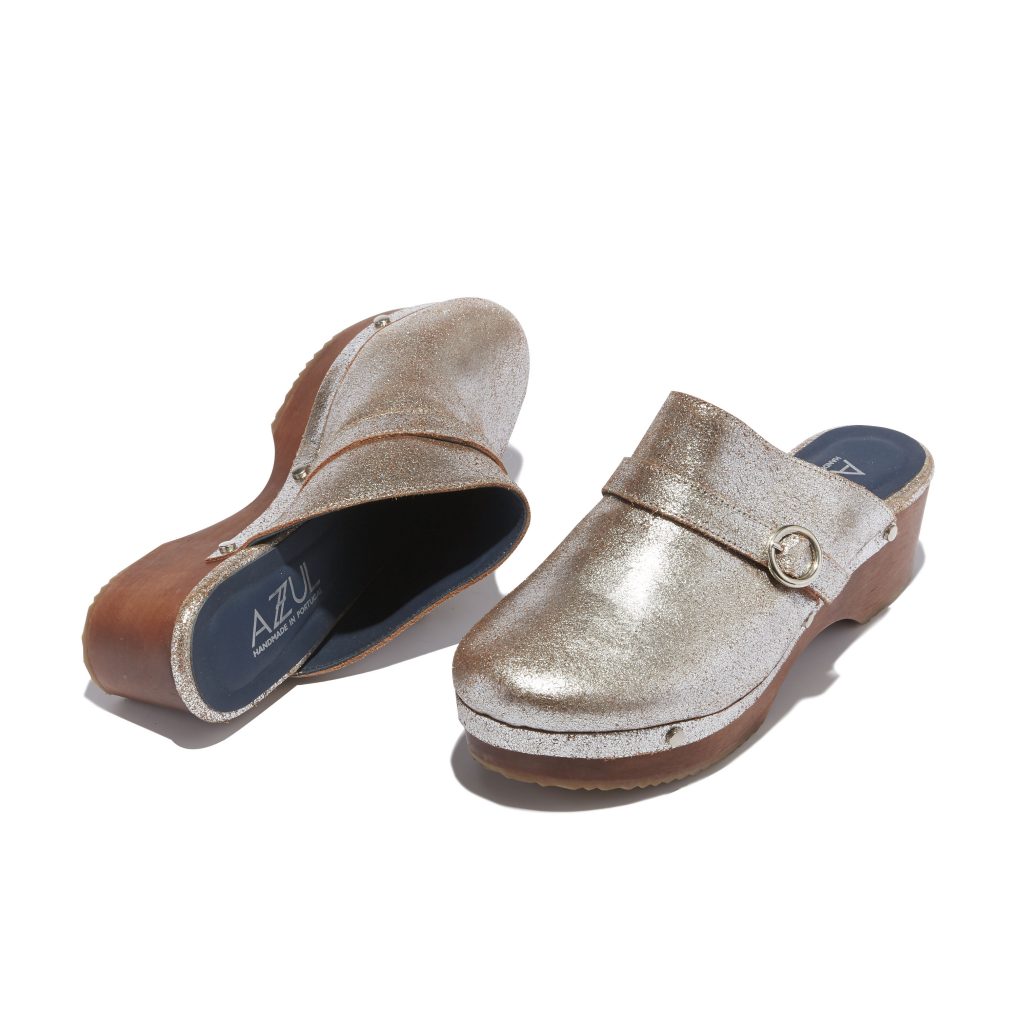 For those exploring pajama chic, try the festive floral-patterned mules by CHI Footwear that can be styled with both casual and elegant looks. Easy to slip on and comfortable, the shoes are a great addition to one's wardrobe.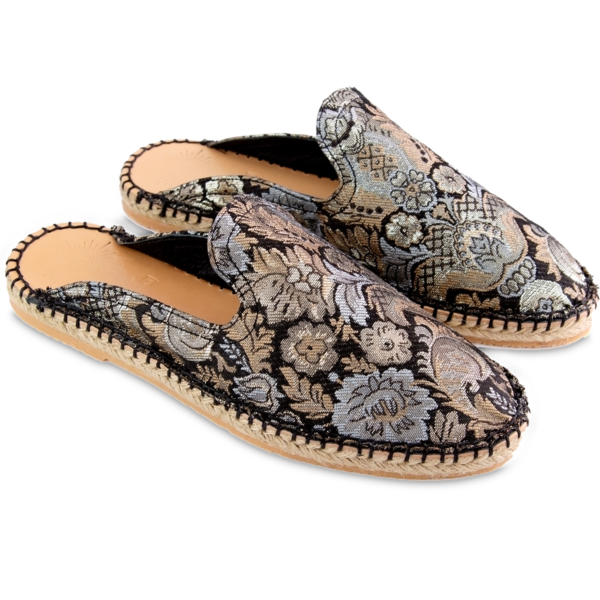 Founded by a 60's surf culture and footwear industry veteran, Californians evokes nostalgia for the laid-back culture of California's Golden Age. The brand features tried-and-true classics with contemporary twists and a modern ease. The rose gold Jean sling-back mules are my favs!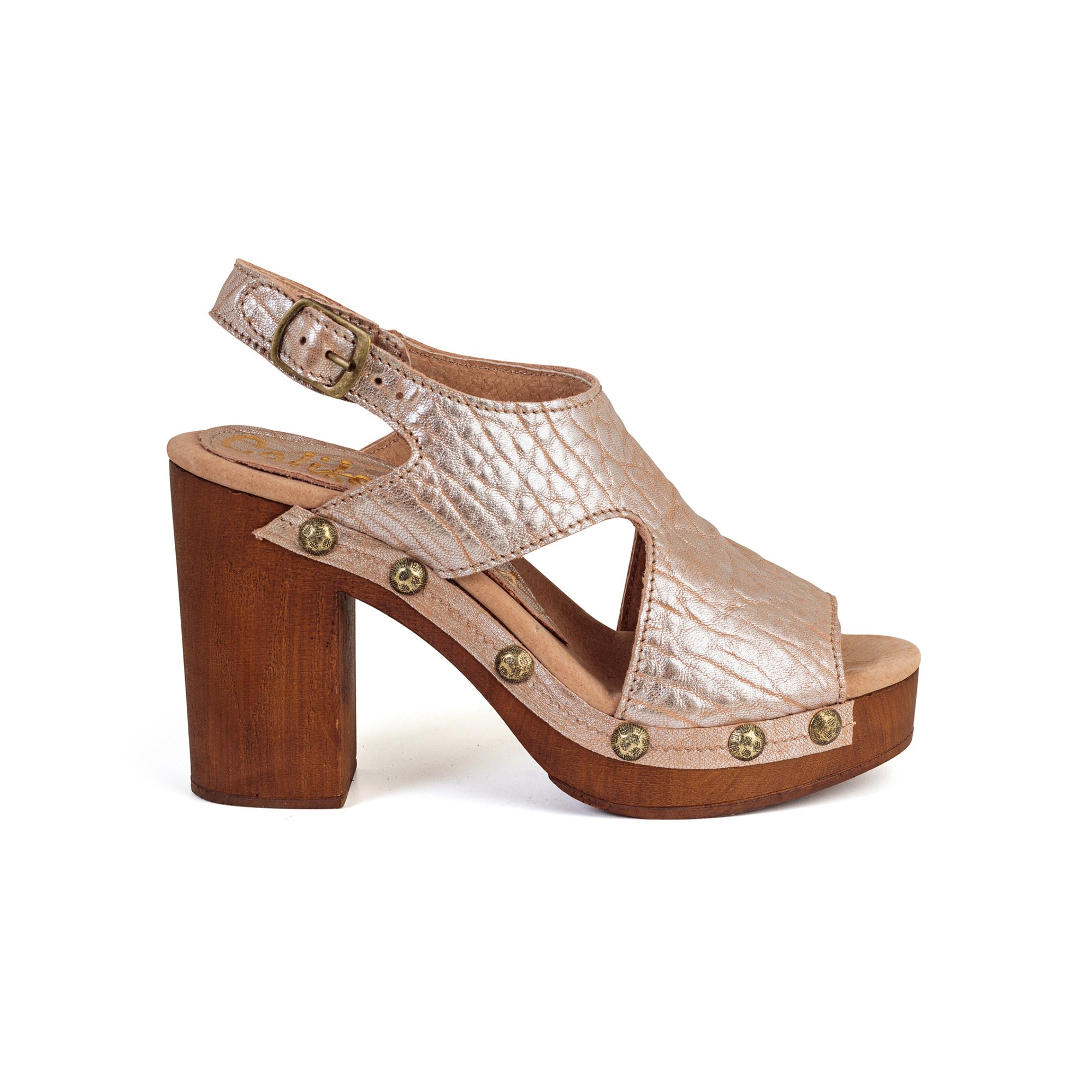 Husband and wife duo Alex and Michael Toccin, created TOCCIN New York to offer women an inclusive clothing collection that will take them from meetings to evenings, and everything in between. The brand's signature contemporary stretch fabric offers universally flattering fits and comfort, while the designs take the classics and infuse them with pops of personality, resulting in timeless, approachable style. The couple recently launched their latest collection LDT offering a fresh take on American fashion, is available exclusively at Dillard's.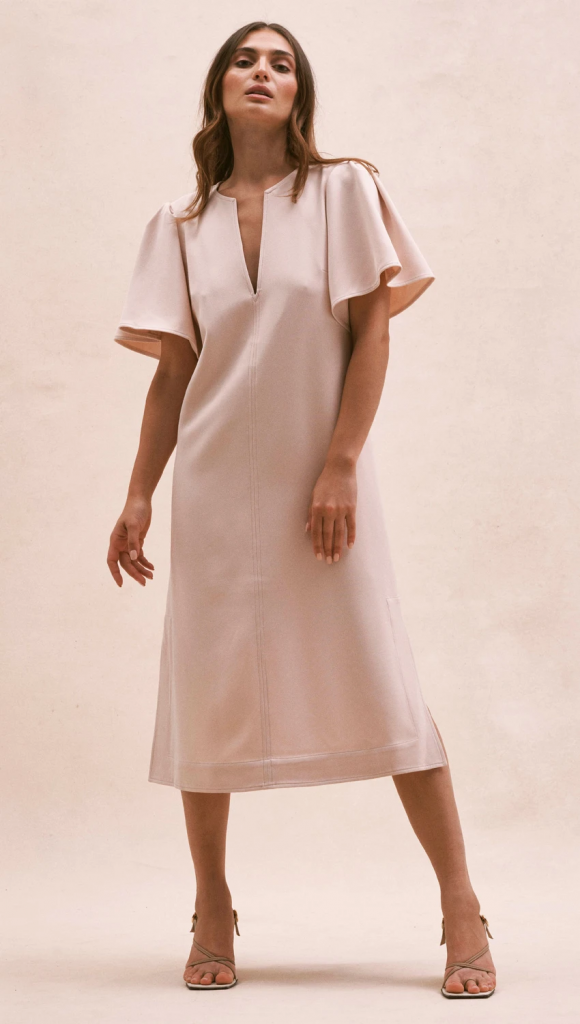 Direct from the United Kingdom, Alison van der Lande's gorgeous cashmere Swarovski crystal wraps are the perfect gift for the favorite ladies in your lives. A stunning new take on the traditional pashmina. For the sporty, the brand's tennis cases would also make a great choice.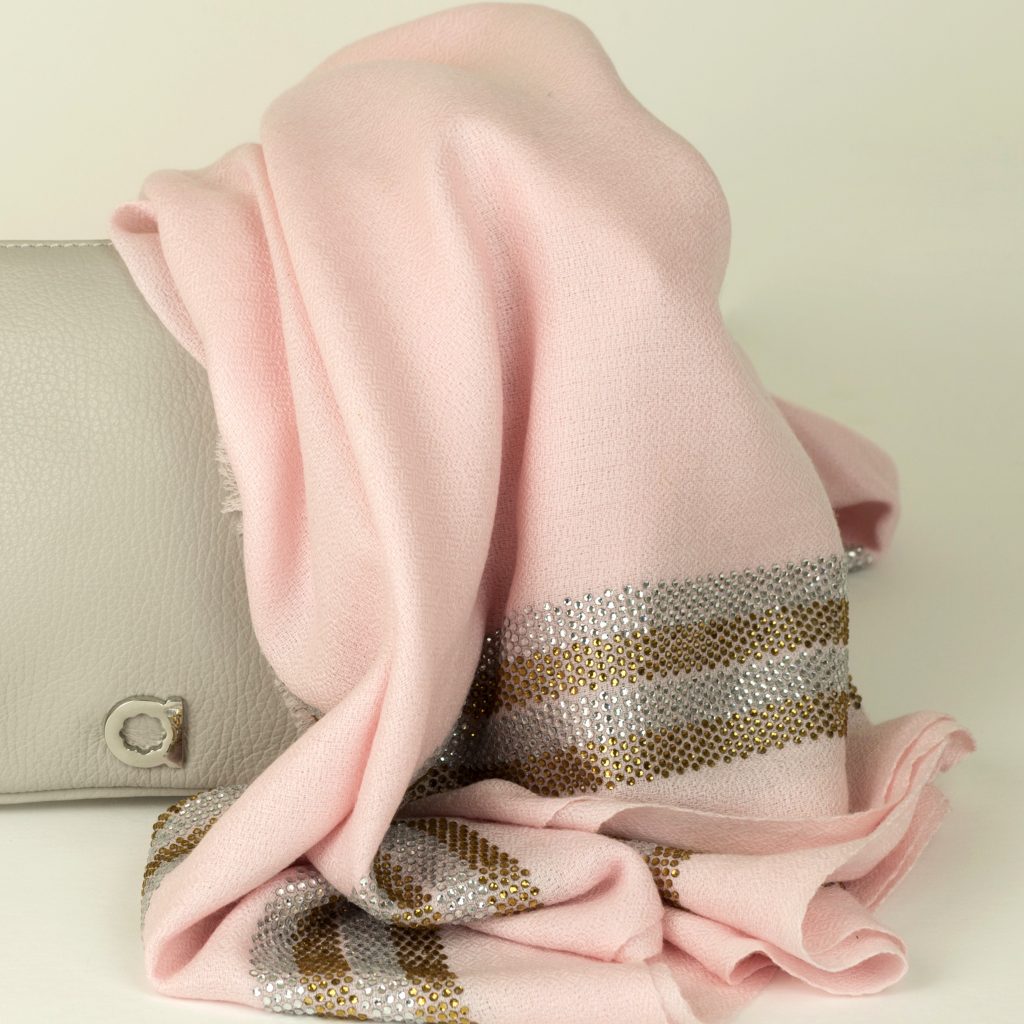 Gayana's Balalayka 90 coral-hued scarf in silk twill with hand rolled edges is a classic gift idea that can be worn as a head scarf, around one's neck, shoulders or waist or even as a top.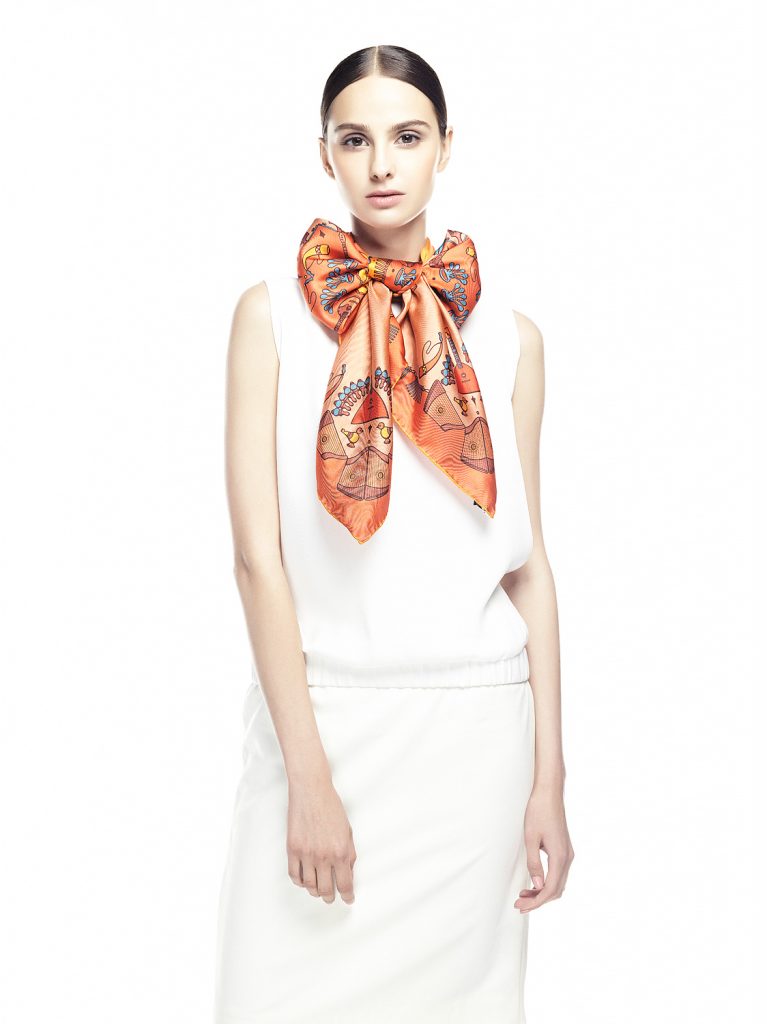 A longtime favorite, Andrea DiFiore, creative mind behind DiFiore NY is dedicated to "making women look and feel beautiful in works of wearable art." The whimsical dog motif neckerchiefs can be worn as a headscarf, pocket square or even bracelet. Release the hounds!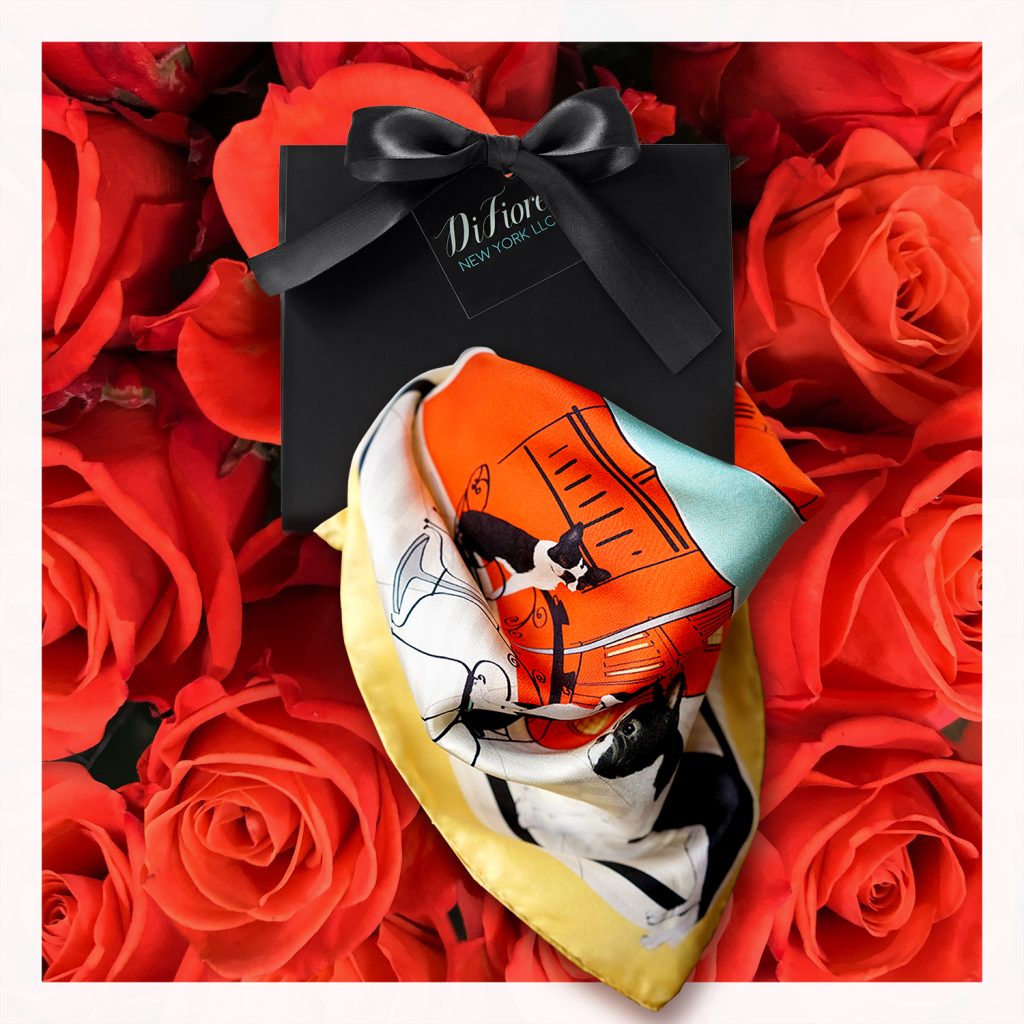 Resort and beachwear by Sun Vixen will help mom get in that "Palm Beach" groove. Mom will look revived in a sexy, tummy toning swimsuit, paired with flowing white wrap pants for extra glamour. And don't forget the Bevefresco wine chilling bag, a classy ice bucket that is portable, lightweight and great for travel or a trip to the beach.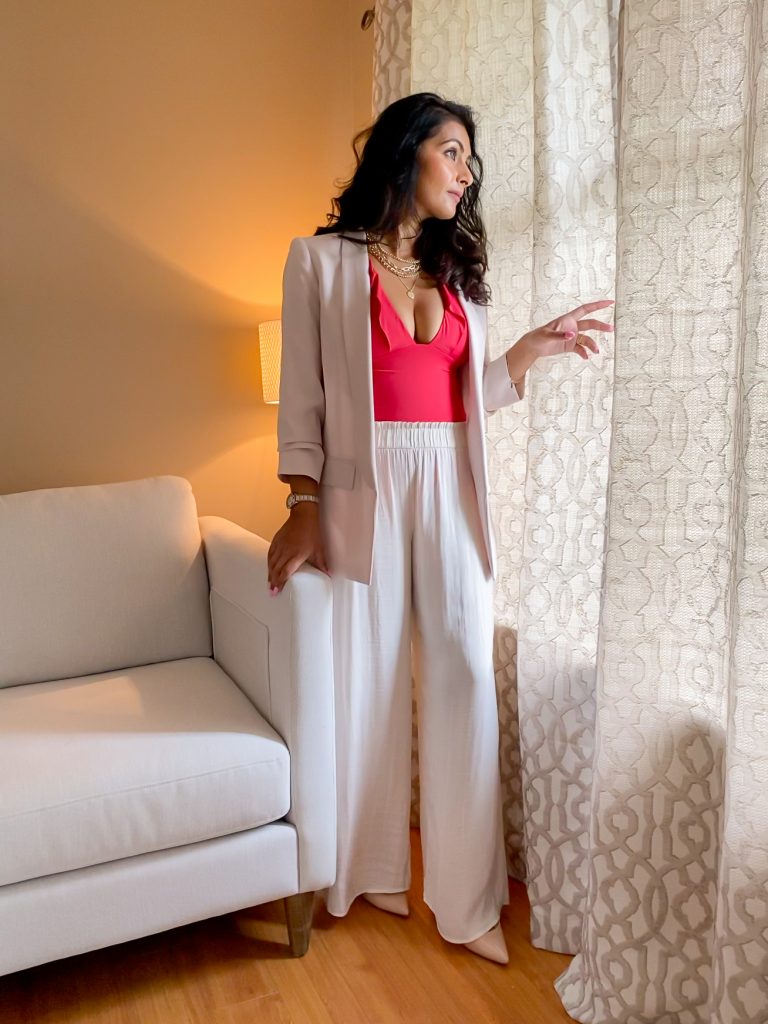 Fragrance is next! Oscar de la Renta recently unveiled Alibi Eau de Parfum, the first fragrance designed for the house by co-creative directors Fernando Garcia and Laura Kim. The timeless, structured silhouette of the bottle is accented with a reimagined gold clasp drawn from the iconic handbag while the feminine blush color of the parfum provides an elegant contrast to the strong design elements. Kim and Garcia chose to collaborate with house muse Irina Shayk and top fashion photographers Luigi & Iango. "Irina has been able to capture the spirit of what we have begun to rediscover at Oscar," comments Garcia. "Her confidence, wit and sensuality are things we always felt inspired by and knew she was the perfect encapsulation of the new Oscar."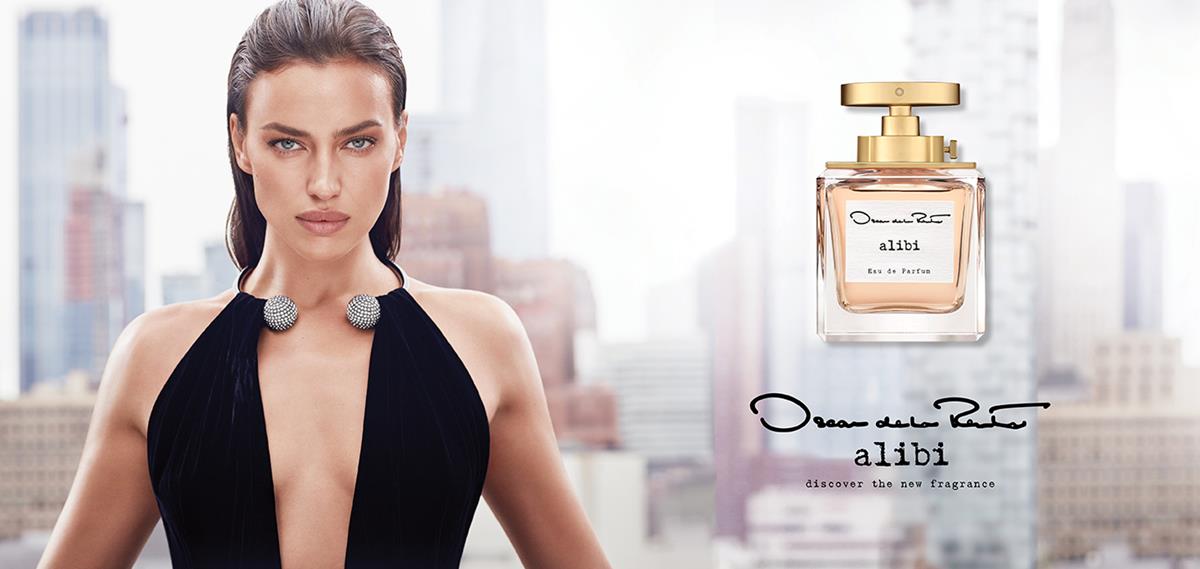 German luxury fashion house MCM has partnered with Inter Parfums for the creation, development and distribution of fragrances under the MCM brand. Fusing modern German craftsmanship and the traditional art of French perfumery, MCM Eau de Parfum is the brand's first signature fragrance of the partnership made from mostly sustainable ingredients.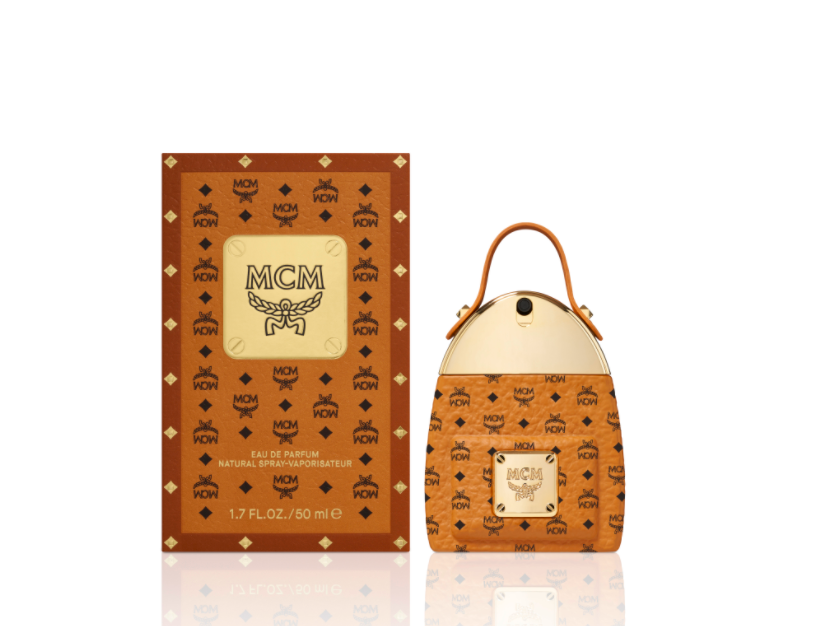 Pop Bag's limited edition Jonny Detiger Mini Bag is apropos for the next cocktail soirée. The edgy mini is made in Italy of Saffiano leather with a crosshatch finish, paired with a gold-chain.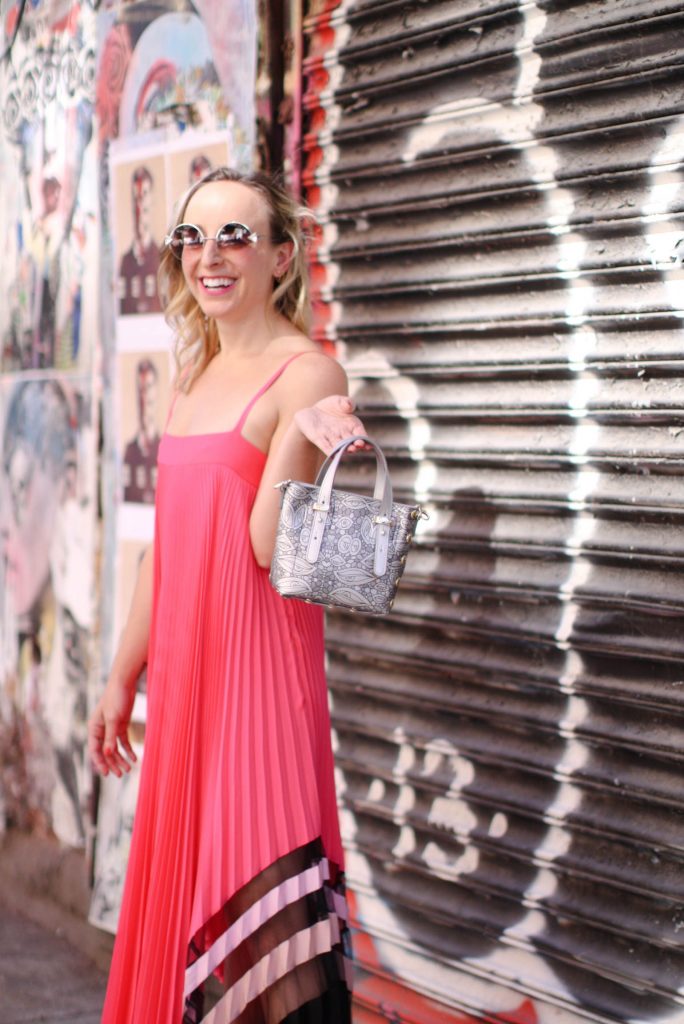 Stacy Kessler's signature Stacy Bag is very "Jackie O." The brand's bespoke collection of sustainable accessories is made with PETA-approved vegan leather and a portion of all sales are donated to charity.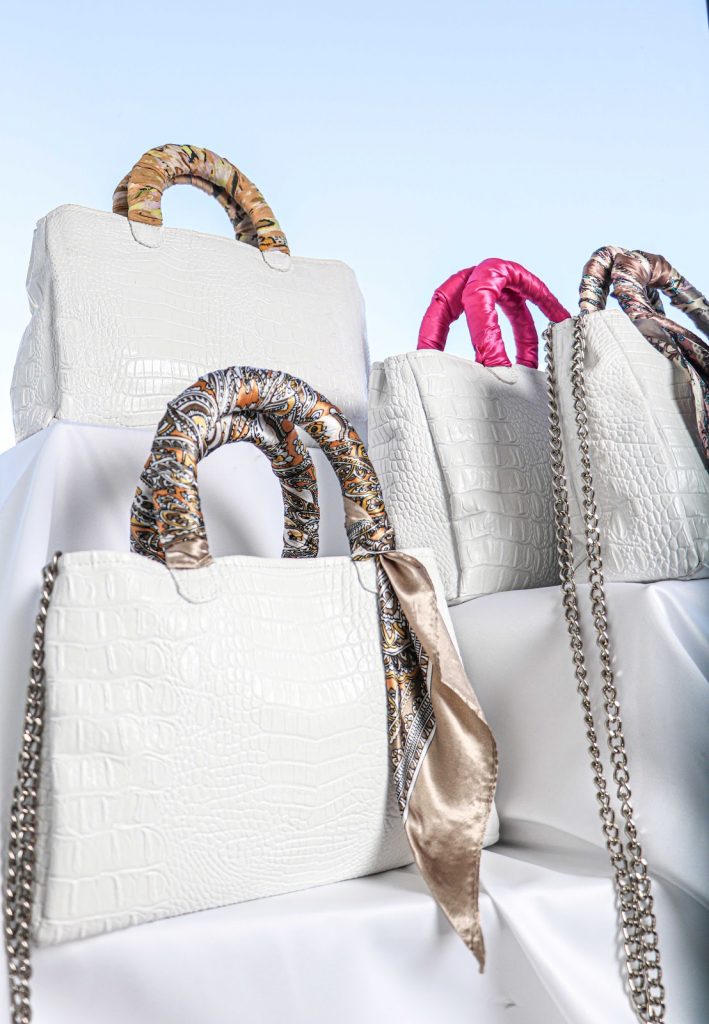 Inspired by childhood memories in Thailand, surrounded by handmade intricate woven baskets to seashell chimes, designer Sasipim was inspired to create her namesake accessory line. The designer's refined SIA bag is a handwoven genuine leather bag is available in tan and black.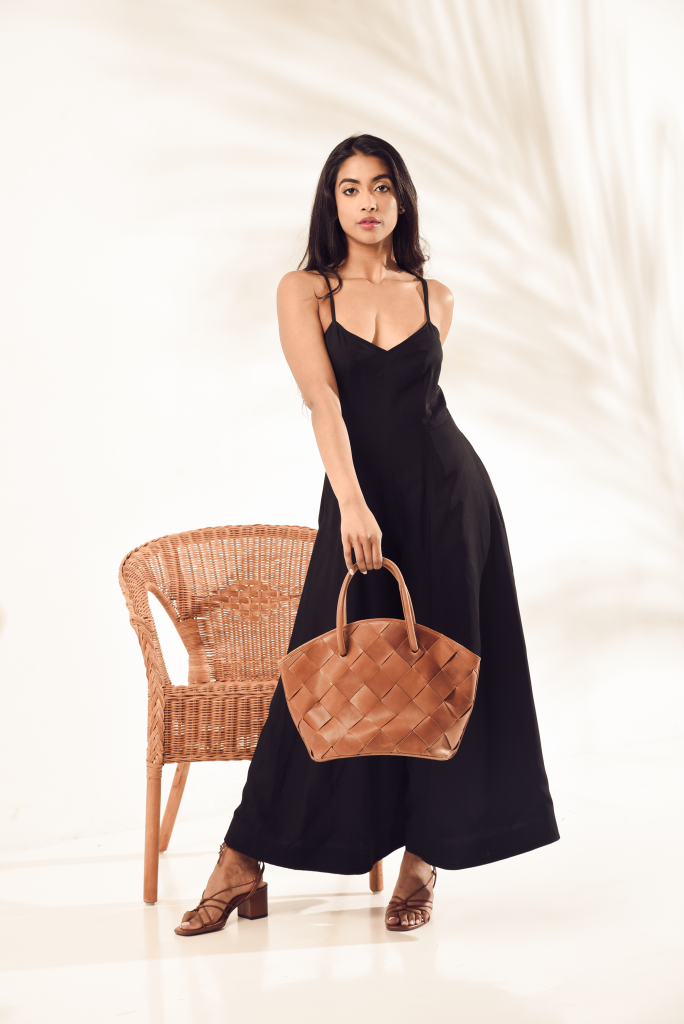 Global Korean fashion brand Oryany combines the opposite concepts of Korean urban fashion and Moroccan ethnic motifs to create fashion-forward designs. The versatile multi-layered, leather bucket bag, the Mia Bag in rose is my pick.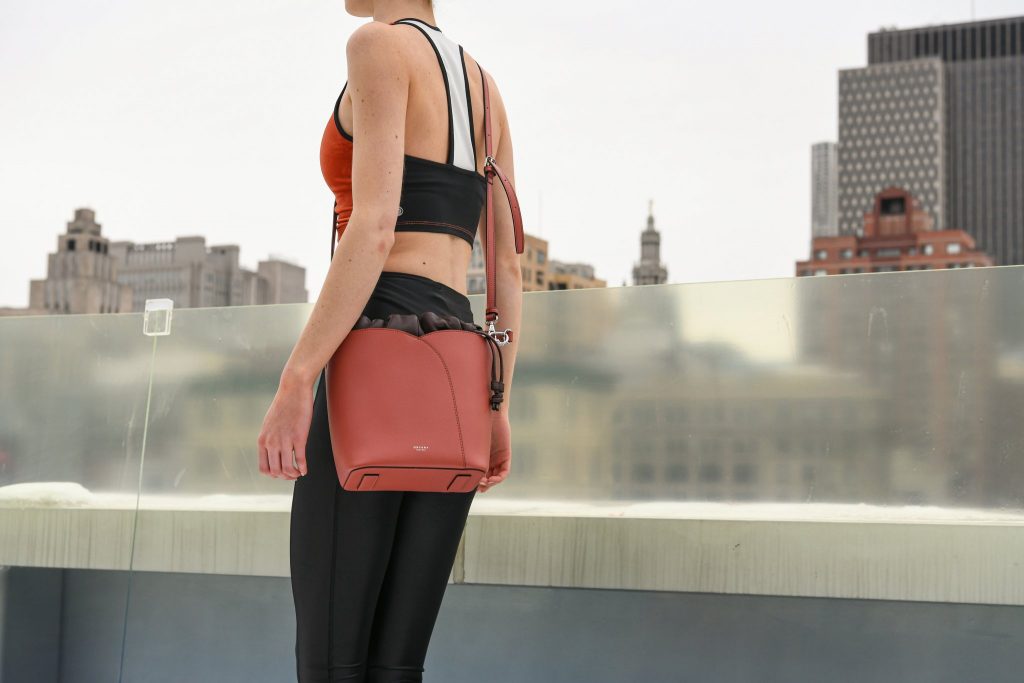 The latest sunglasses should be on this summer's shopping list. My favorite styles include Nellie by Draper James, part of the "Back to Classics" signature collection featuring beautiful colorations, custom prints and mother of pearl.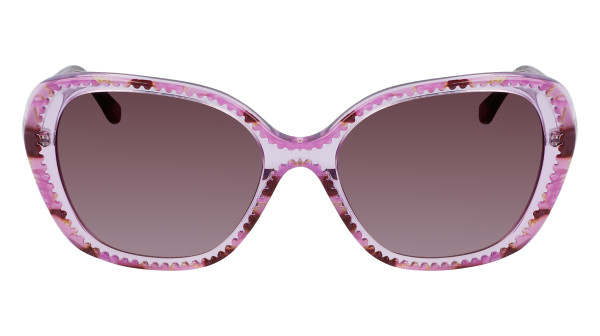 And as featured in my recent Après Ski Guide, ic! berlin, the hand-made, German-engineered eyewear brand recently unveiled a stylish acetate collection of prescription and sun frames.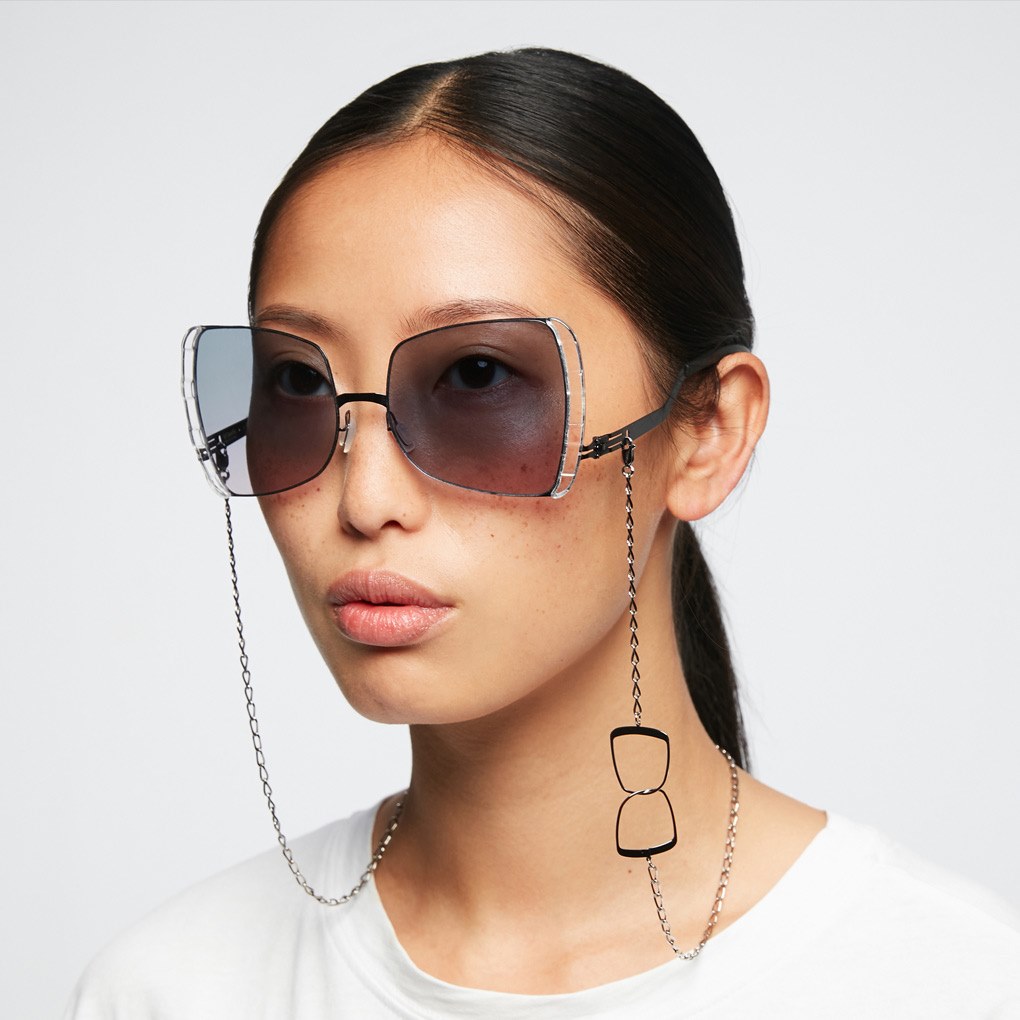 Japanese eyewear brand JINS is a leader in crafting stylish, high-quality, and innovative eyewear with high index lenses with UV filter and anti-glare coatings. The brand's JINS Switch takes eyewear up a notch with magnetic clip-on sunglass plates that easily snap on to one's regular eyeglasses.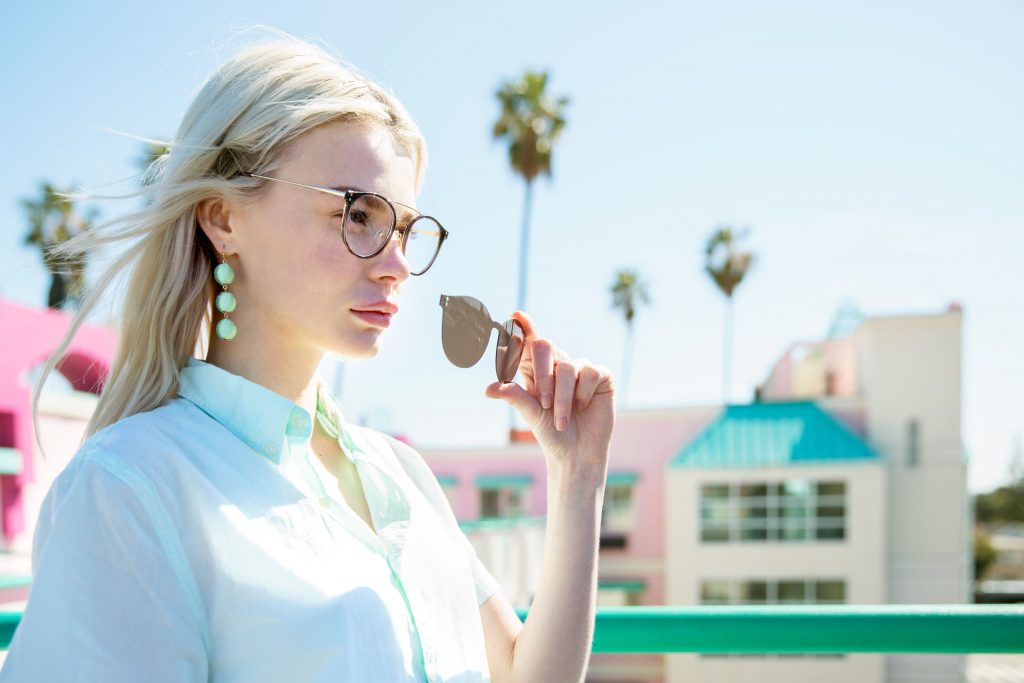 And finally, the baubles and bling!
A beautiful jewelry piece by Diamond Nexus, featuring The Nexus Diamond™ is sure to make you the family favorite. The lab-created diamond simulant most closely imitates the look, weight, and wear of a perfect diamond, but costs significantly less. The Infinitely Bound Round Cut Bracelet in 14K rose gold is simply dazzling.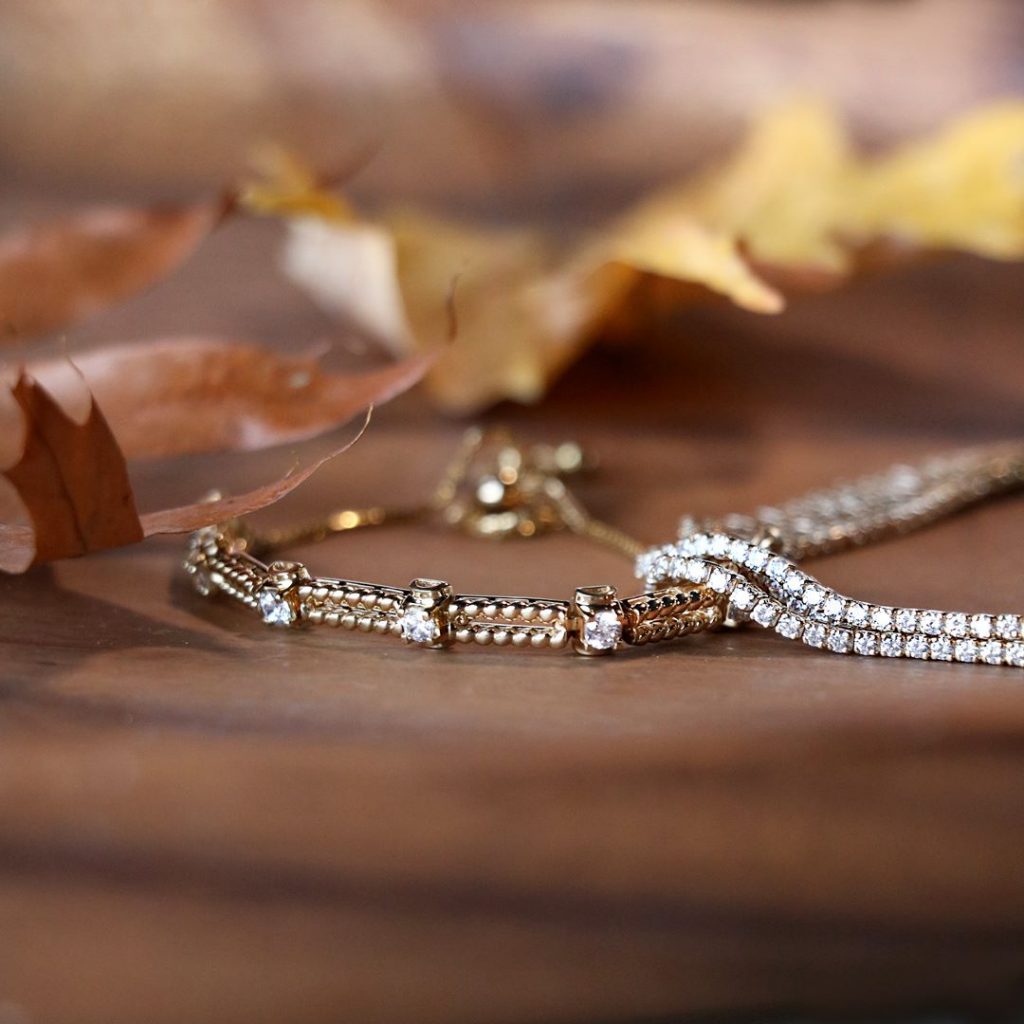 Diamond Veneer (as featured in DL's holiday gift guide) also has upscale options that are almost impossible to know "are they real or are they imitation?"
Pearls continue to experience a true Renaissance in 2021. Jewelry Olga's fashion forward designs are definitely on trend with the latest styles and unparalleled quality craftsmanship, offering a new take on the courtly classic. Comments founder Olga, "pearls emanate dignity, class, and elegance. Their beauty is both delicate and regal."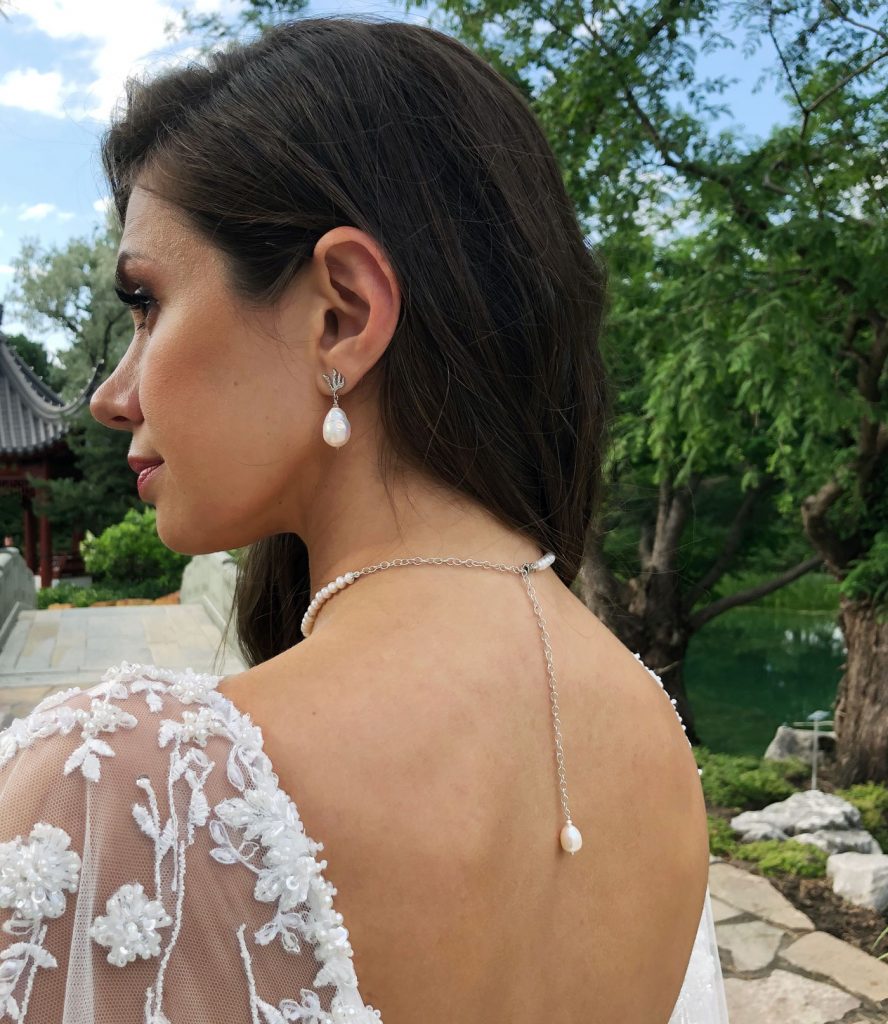 Striking bold designs featuring sterling silver with precious and semi-precious stones by New York City-based Heather King are sure to be a hit. The designer comments on her inspiration for her latest collection. "My travels to Mexico & the Middle East, coupled with my bohemian spirit & New York style, inspired me to create pieces you can wear forever." The LUA Cuff is a showstopper.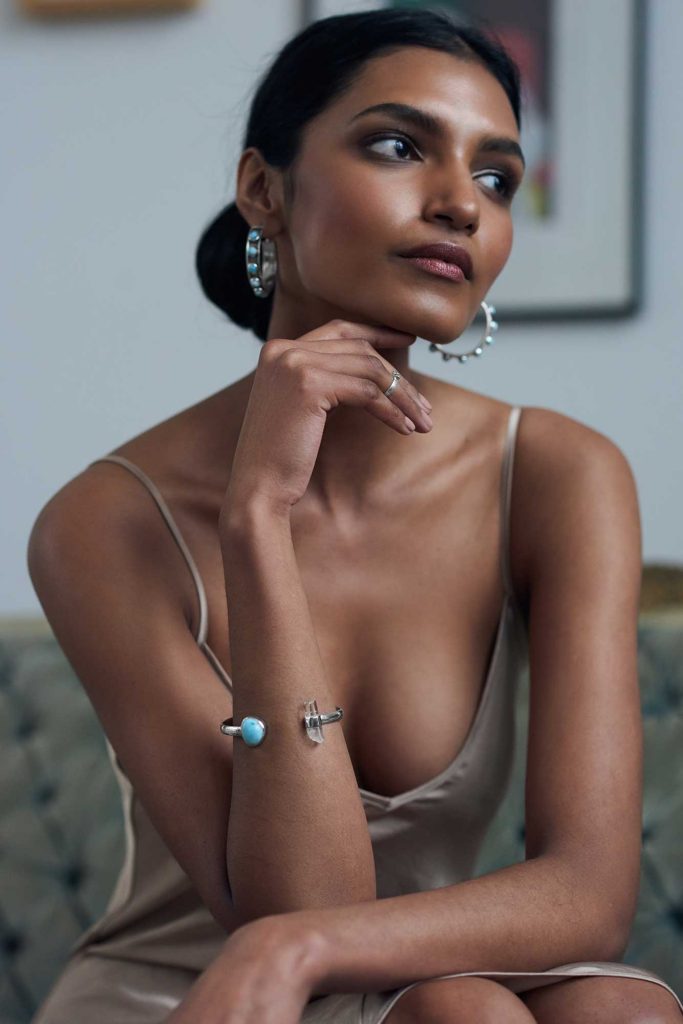 Why not something by The Jewelry Group? With over 20 years of heritage and expertise, the group has amassed a diverse portfolio of elevated fashion jewelry pieces that includes such iconic brands as Lauren Ralph Lauren, DKNY, Anne Klein, Lonna & Lilly, and many others. The "small bow bangle" by Marchesa will delight (available at Macy's, $58).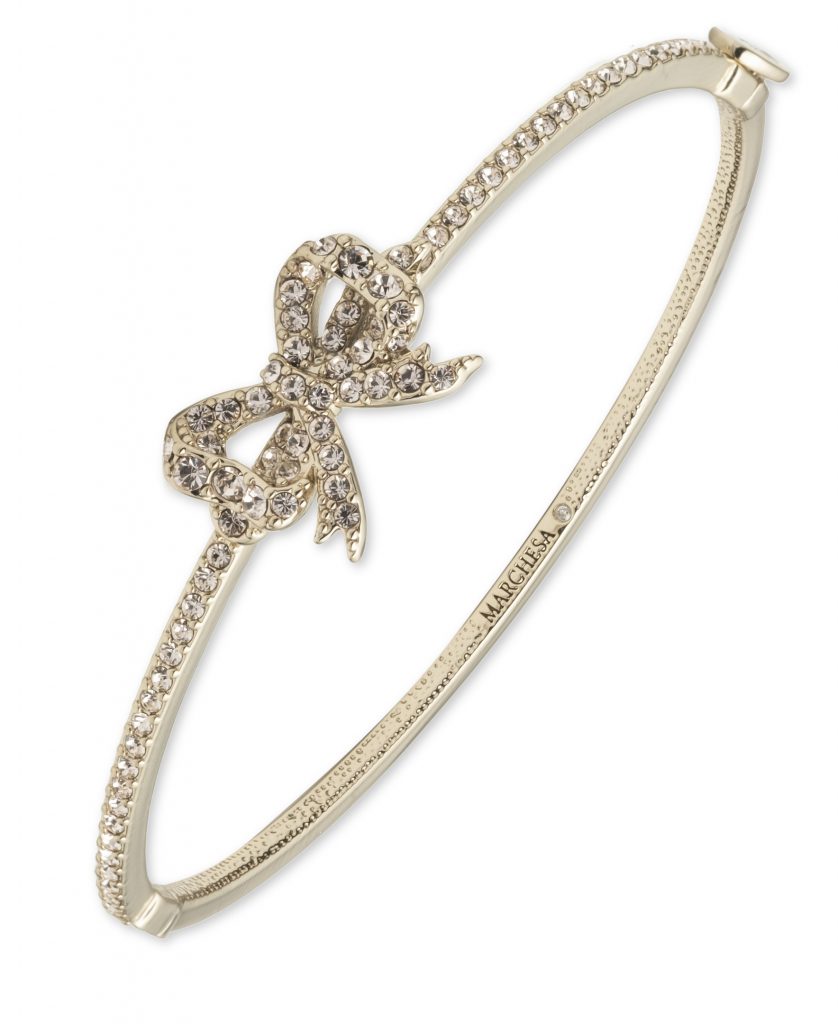 AKOLA, which means "she works" in a local Ugandan dialect, is a globally-inspired jewelry brand, creating beautiful designs to lift up and champion women around the world. The extraordinary collection features local and sustainable materials, such as recycled marbled glass, up-cycled cow horn, woven raffia sourced from palm leaves, Swarovski crystal, and sisal that comes from the agave plant.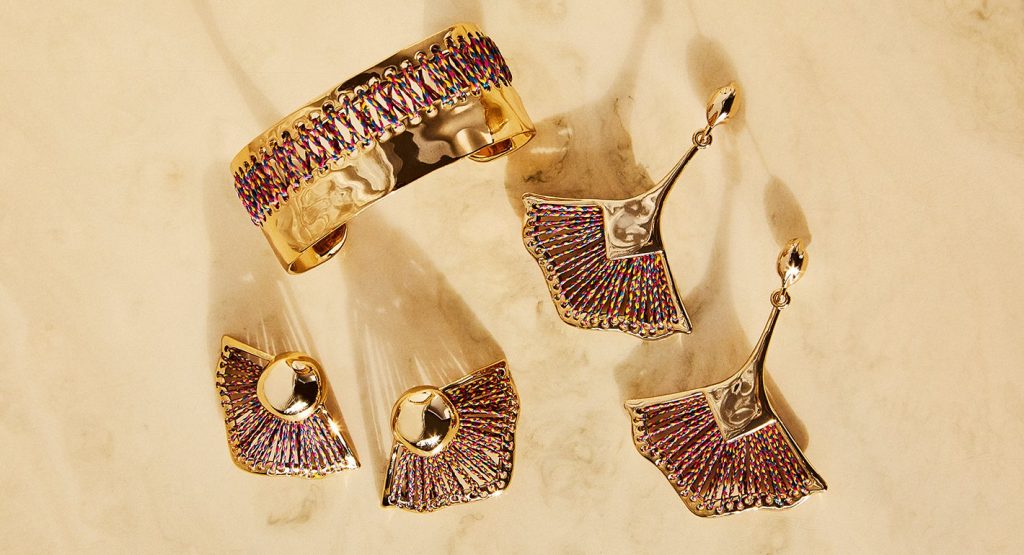 Style and peace of mind. Statement pieces by Trelawear are the first ever Bluetooth personal emergency response pendants designed to de-stigmatize wearing a health alert device. Ladies can style their pendant differently every day, dressing it up or down, wearing it long or short, or even attaching it to their favorite belt or handbag.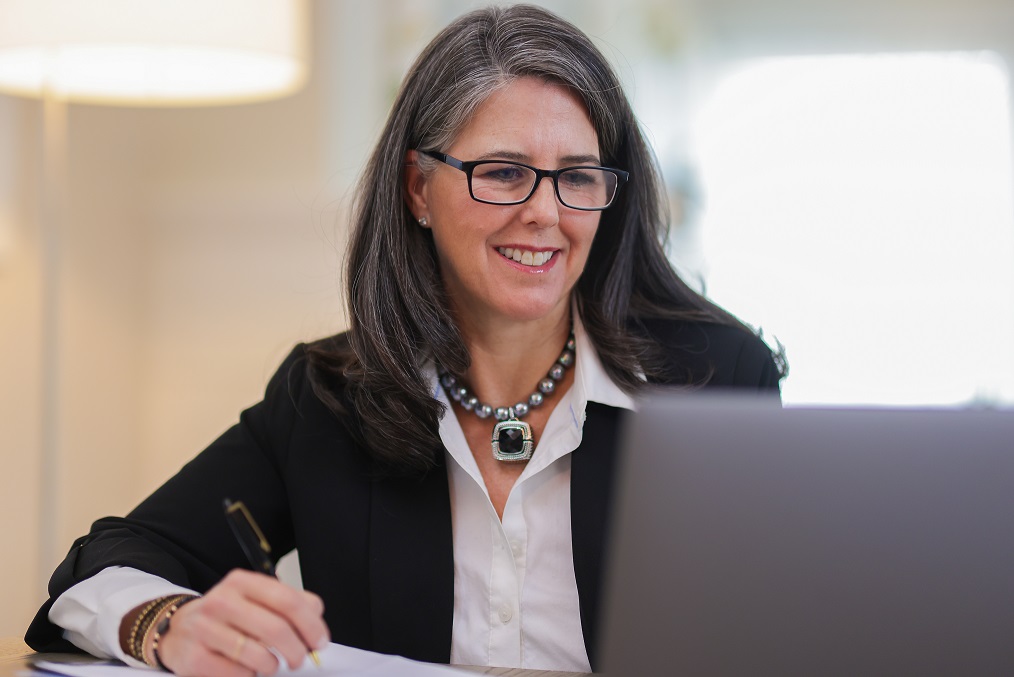 Isabelle Grace Jewelry has a wonderful collection of pieces that can be customized with names, initials or special words. The Starlight Initial Charm necklace in silver, gold or rose gold, features initials of loved ones, a moonstone gem, and a symbolic North Star charm. Such a thoughtful idea.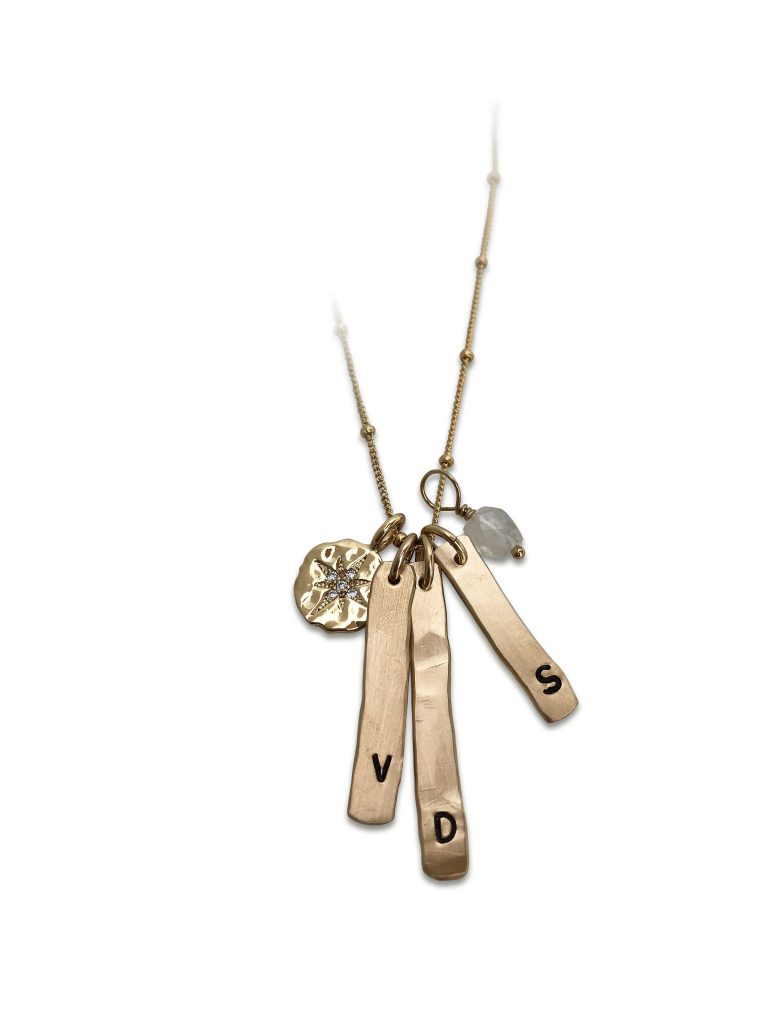 An established brand in fashion jewelry since 1978, Carol Dauplaise is available nationwide in large retailers and online. Dedicated to presenting the latest trends, the family-owned company believes that supporting today's modern women in her personal and professional style is a life necessity, by offering great quality and value. The feminine and bold Y Heart necklace is perfect for the occasion.
Elli Parr (formerly Sara Marie Jewelry) creates hand-crafted pieces that are stylish and sophisticated, designed to help women express their unique sense of style wherever their lives take them. Their mission, "We want our jewelry to be a reflection of the woman wearing it, wherever they are. It is their soul."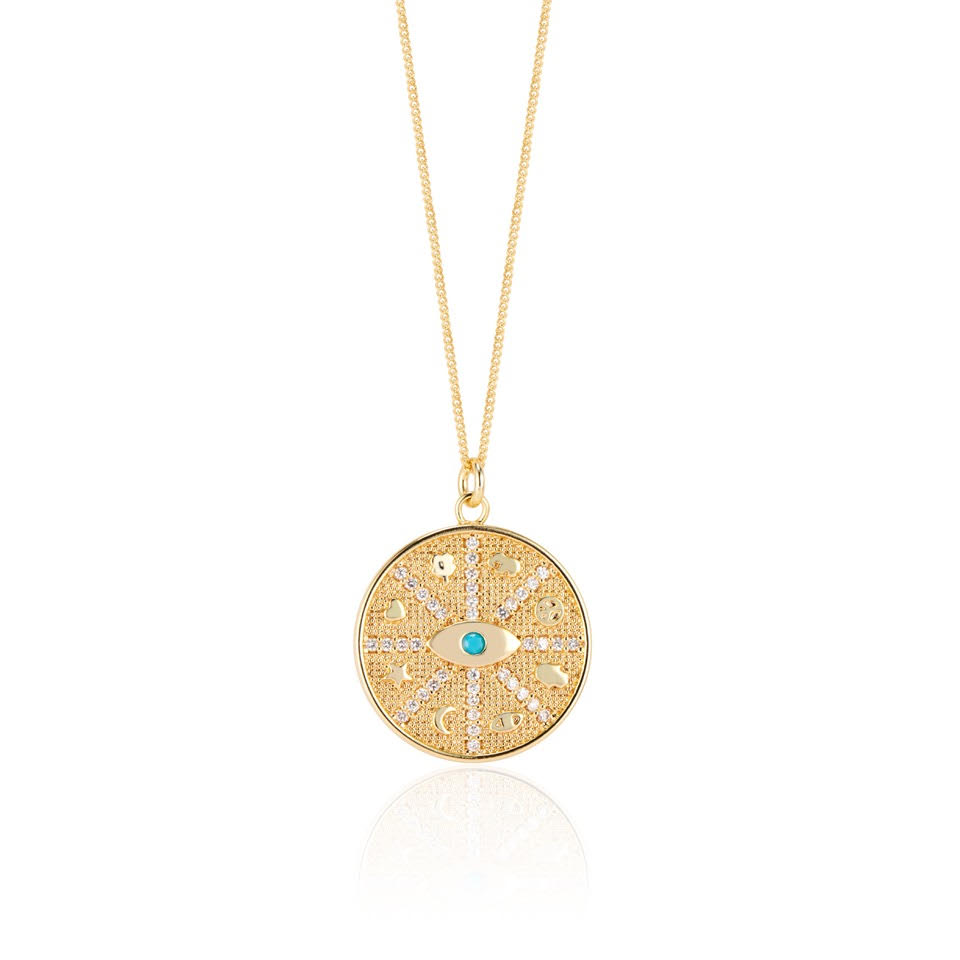 Just in time for mom's special day, Fortune & Frame has unveiled the new Heart Locket Bracelet, as part of its collection of jewelry and accessories that hold fortunes, love notes and inspirational messages. When designer Gretel Going received an insightful fortune and had no place to keep it, the idea to create the line was born.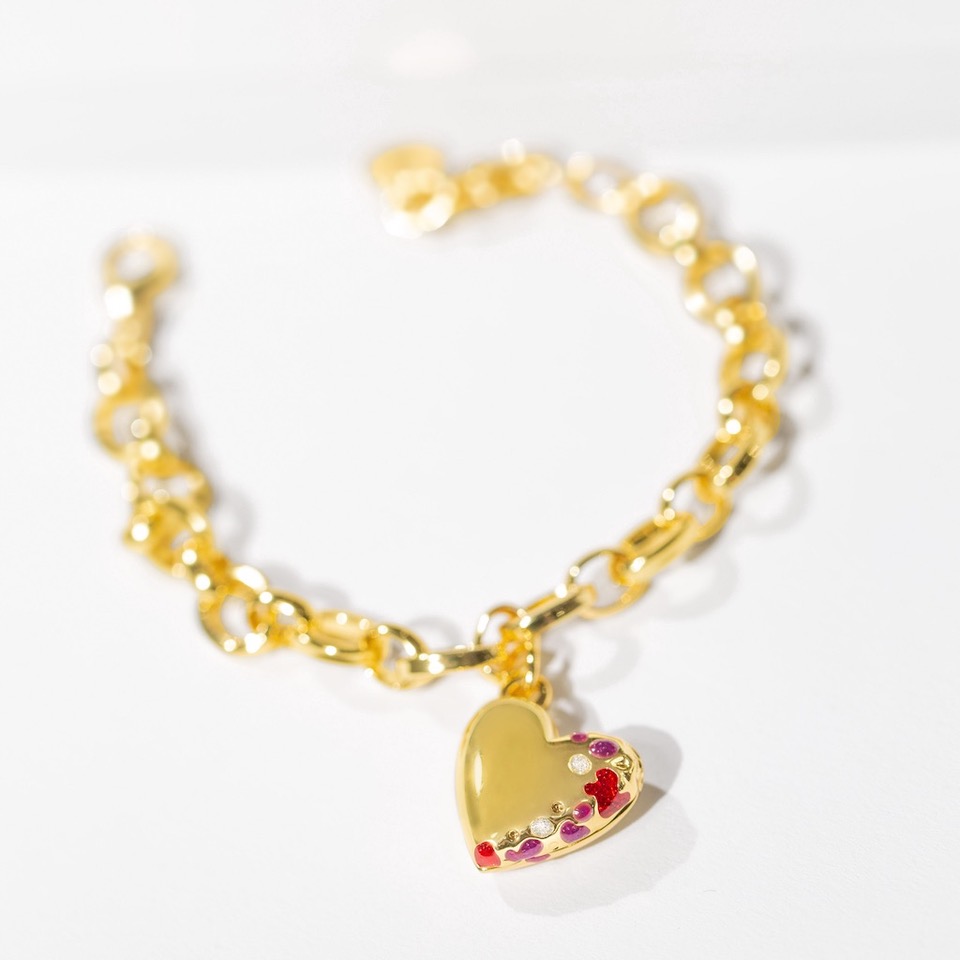 With so many options, we can help make mom's special day a dazzling one!