5 of the best places to visit in Nearly 600km off the Arabian Sea shoreline is the tropical Malabar Coast. On it, you'd find Kerala, a charming state that has palm trees that line its beaches that have a network of canals and backwaters. Because of its tropical climate, it has the capacity to support an array of wildlife making it an ideal location for national parks that serve home to elephants, tigers, and monkeys inland. The climate can also support the growth of tea, coffee, and the flavourful and colorful spices known to India. If you're planning to visit Kerala tourism, here are few things to know about.
The Kerala landscape could be described as serene and alluring and it's no wonder tourists flock for a visit year after year. If you're looking for a relaxing vacation to enjoy, here' 5 locations in Kerala you could consider and it is best time to book cheap flights.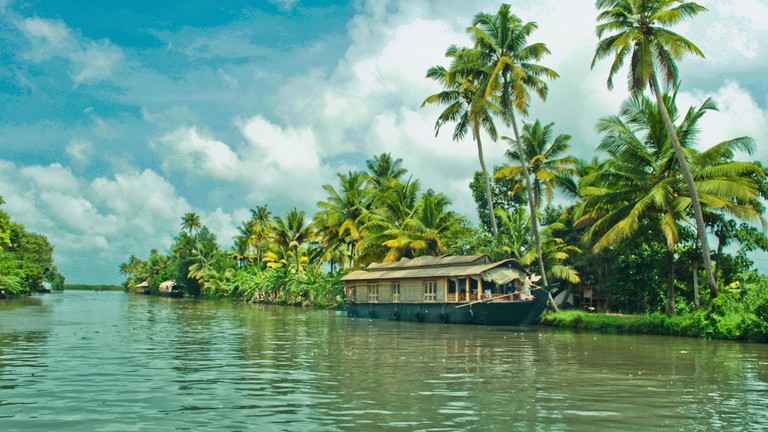 Vizhinjam Lighthouse
In the 18th and 19th centuries, the seaport was a hive of activity, however, the Vizhinjam Lighthouse became functional in the year 1972. Prior to the red and white eye-catching beacon being built, a day mark was used to guide vessels to land. Today, visitors describe it as a well-maintained, awesome place for the entire family to enjoy that's equipped with a play area for kids.
Kochi
Toward the South West mainland of Kerala, is Fort Kochi. In the pre-colonial days, it was a fishing village and was previously known as the Kingdom of Kochi. It was only in the year 1503 that it was granted to the Portuguese to establish it as a fort.
Along with the Fort, is the Indo-Portuguese museum which was built in an effort to preserve and exhibit the rich, cultural heritage of the Portuguese influence. Main tourist attractions also include the promenade, The Dutch Cemetery, Koonan Kurishu, the Jewtown at Mattancherry amongst many others. 
Eravikulam National PArk 
Located along the Western Ghats in the Idukki district, is the first national park of Kerala – Eravikulam. Spanning over 97km, it's a sanctuary to an impressive array of both flora and fauna. With 26 recorded mammals recorded, you can find the golden jackal, jungle cat, lion-tailed macaques, wild dog, amongst others.
The flora has a trifecta of plant communities; grasslands, shrublands, and forests. Shrublands that are peppered between rocky slab areas, patchy forestland in hollows and gullies, and grasslands that primarily run across the entire area. Tourists have said it to be amazing, with a wide variety of animals and birds to see. 
Willingdon Island 
Although lake Kochi claimed a greater part of Willingdon Island, it's still worth a visit. Being the largest artificial island in India, it's the home of the Port of Kochi as well as the Kochi Naval Base of the Indian Navy, Central Institute of Fisheries and technology and plant quarantine. 
Mattancherry Palace 
The Mattancherry Palace is listed by UNESCO World Heritage Site in the "tentative list." It's a Portuguese palace that features Kerala murals depicting portraits and exhibits of the Rajas of Kochi. Visitors have described it to be clean, with a lot of well-displayed artifacts to see.