Las Vegas has a reputation like no other in the world; its "Sin City" nickname leaves little to the imagination, but somewhere in amongst all the entertainment complexes there are some fantastic architectural successes. Here are five of them.
Lou Ruvo Center for Brain Health
Not only is the Lou Ruvo Center for Brain Health a major participant in the fight against the degenerative Alzheimer's disease, it is also a tremendously modern and one-of-a-kind structure.
Home to the Keep Memory Alive charity, the 65,000 square foot of melted, cubic mass has become one of Las Vegas' most important charity initiatives, and also one of the city's tourist hotspots.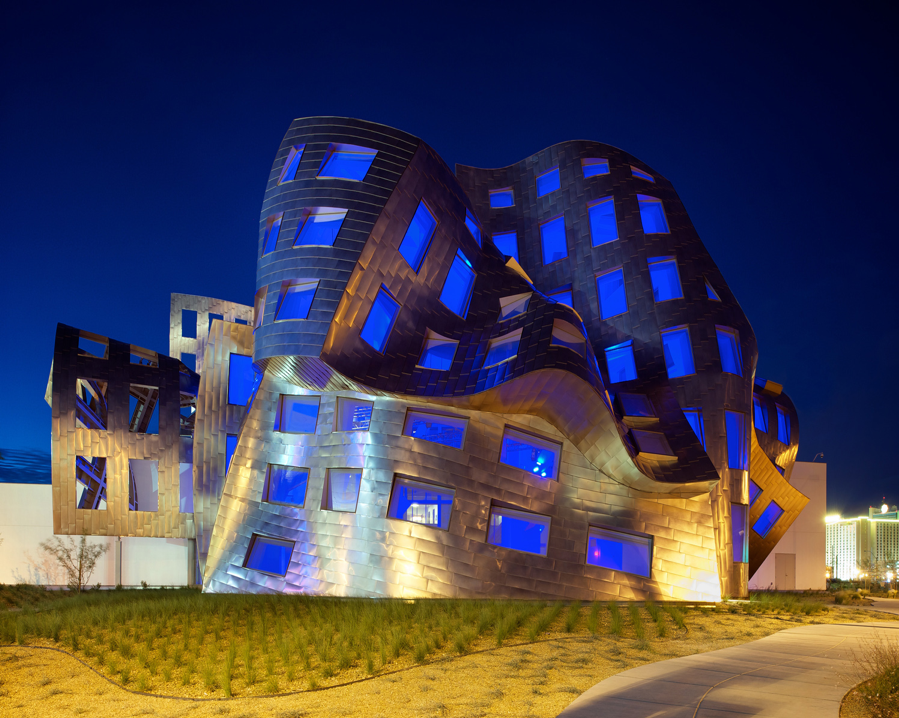 The Fashion Show Mall
Sticking out in the Vegas Strip is the Fashion Show Mall; hovering 128 feet above the 72,000 square foot plaza,  its main feature – "The Cloud" – protects the public from the sun during the day and acts as a projector at night for advertising and sporting events.
It's something that looks like something from outer space, but The Cloud is an impressive structure that certainly grabs your attention.
The Luxor Hotel and Casino
Refraining from including a hotel and casino would be doing the gambling hot-spot of Las Vegas a disservice. Plus, one that's as eye-catching as the Luxor Hotel and Casino just has to be worthy of mention. With a structure that mimics the Egyptian Pyramids and the Great Sphinx, the 4000-room Luxor is certainly not one you can miss.
The Luxor is also famed for having the strongest light beam in the world – which can be seen up to 483km away – generated off the top of the structure, undoubtedly making it an architectural phenomenon.
With the rise of online gambling, bingo apps and offers and promotions, casinos like the Luxor need to stay at the top of their game to continue trading.
Bellagio Hotel and Casino
Another casino, another quite remarkable architectural success. The Bellagio is synonymous with Vegas; built in 1998, the Bellagio's main tower is 508 feet with another Spa tower just three floors less.
Inspired by Lake Como in Italy, the Bellagio's artificial lake and fountains provide a picturesque foreground with light and music accompanying the flow of water from afternoon until midnight. It's one you will always remember – even if you do spend much of the night in the casino.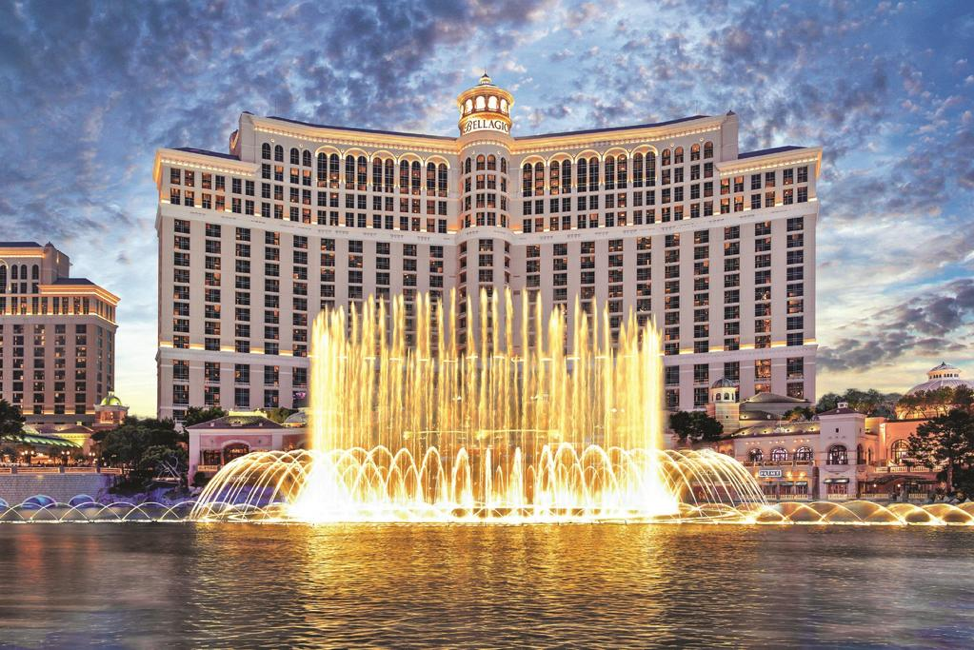 Little Church of the West
It seems unusual that a church should be in a list full of entertainment and casino complexes, but the Little Church of the West is something special. Built in 1942, the church is the longest-standing building on the Las Vegas Strip.
Made entirely of redwood, the church is home to the most weddings in Vegas and was even witness to Richard Gere and Cindy Crawford's nuptials.