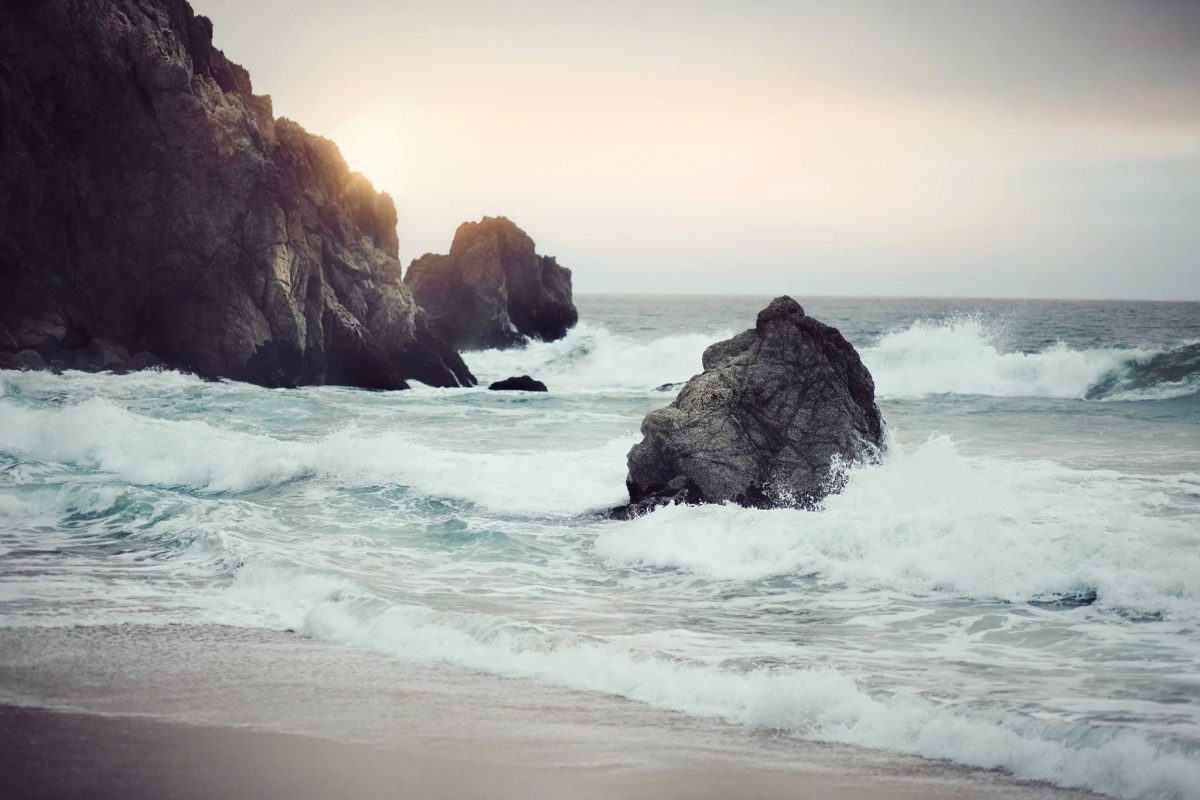 As most earnest Angelenos spent their summer months locked indoors, dutifully adhering to "Shelter in Place" mandates and social distancing, our summer vacation was simply non-existent.  How we all longed for the pre-pandemic, carefree days of past where we spent our two week yearly paid vacation days jetting off to some fabulous locale to sip poolside Piña Coladas and enjoy a romantic candle lit indoor dining experience.  Unfortunately, until Covid-19 has been fully eradicated, those days are sadly behind us and, as a result, a new vacation trend has emerged as the new go to alternative- Staycationing.  A Staycation can be spent within your own home (which no one wants to do as we have all been homebound for the past 6 months), or by use of short term rental sites like Airbnb or Vrbo where one may choose their Staycation property, hop in their car and drive a short distance to reside in someone else's home for a desperately needed change of scenery.
I consulted with Sam Palmer, Hospitality Expert and Founder/CEO of Staffing Properties, a concierge home staffing recruitment and lifestyle management company, and picked his brain about his favorite SoCal locations to Staycation; his choices were: Joshua Tree, Malibu Beach, Laguna Beach, Palm Springs and Lake Arrowhead.
JOSHUA TREE
A 128 mile drive from L.A, Joshua Tree National Park is a picturesque destination known for its rocky desert terrain and Yucca brevifolia or Joshua Trees, native to the Mojave Desert.  There are a plethora of chic and secluded rentals surrounding the park available online, where you may Staycation away from the smoggy city, and stargaze your nights away.
MALIBU BEACH
Just a quick 45 minute drive up the 10 to the PCH from Downtown Los Angeles, Malibu Beach is a beloved destination for beachgoers and surf enthusiasts.  If you have watched Bravo's Million Dollar Listing, then you have seen the unbelievable properties which line Malibu's Pacific Coast.  A 3 bedroom, 3 bath rental like the one seen above will run you nearly $2G per night, but if you find two couples to share it with, a weekend away at a property of this stature is not completely out of scope of reality.  Just plan ahead, make sure your group gets Covid tested two weeks prior to your stay, and enjoy a weekend on the beach with your besties.
LAGUNA BEACH
Laguna Beach is a charming seaside city, located in Southern Orange County.  Known for its scenic coves, environmental preservation and vibrant art community, famed marine life painter, sculptor and muralist Wyland made Laguna Beach his primary mainland U.S residence and art gallery.  Who wouldn't want to shack up in this sexy bungalow, only steps away from the ocean, and listed at a mere $204 per night?  Sounds like the perfect romantic Staycation to me.
PALM SPRINGS
The weekend getaway choice for THE Hollywood Elite, iconic stars like Marilyn Monroe, Lucille Ball, Bob Hope, Cary Grant, Liberace and 'Ol Blue Eyes himself Frank Sinatra made the 107 mile drive from Los Angeles to Palm Springs to hideaway from their very public lives.  Known for its retro flair and Mid-Century Modern architecture, it's a great place to plan your next family Staycation and enjoy the privacy of your own personal 1950's fantasy.
LAKE ARROWHEAD
Craving a stay in a secluded cabin in the woods?  Then take the easy 1 hour and 30 minute drive to the San Bernardino Mountans, and enjoy your Staycation in beautiful Lake Arrowhead, a panoramic destination no matter what time of year.  This image is from the patio of a lake view cabin, and there are several available online options which include private dock access to the lake for the summer months and a hot tub for a winter evening warm up, surrounded by snow.
Here's a Staycationing tip from Sam:
"During this ongoing pandemic, it's smart to coordinate your own cleaning crew with the property owner in order to guarantee a deep disinfection of the rental prior to your arrival.  Although owners tend to be fastidious about the cleanliness of their rental homes, during these uncertain times, you can never be too careful and managing it yourself guarantees a sanitized and Covid free zone."