American Airlines launched an innovative menu for its premium route between Los Angeles and Sydney as of December 17th. The menus were inspired by Qantas, one of their partners with feedback from their flight attendants. We had a chance to interview Nick Richards, American's Director of Premium Services & Customer Experience Strategy and Russ Brown, American's Director of Onboard Dining & Retail at American Airlines.
Destination Luxury: Tell us about the new cuisine in First Class & Business.
Russ Brown: The First Class menu will give customers a choice of four sides for their entrée (like a restaurant), mark the return of the canapé (since 2014) and rely on locally sourced ingredients. We're also kicking off the meal with a pre-departure snack that you might see in a trendy restaurant or bar: marinated olives with rosemary and thyme and potato chips.
Business Class, like First, also serves higher end ingredients that are locally sourced such as cheese from artisans Humboldt County and Sonoma and produce from Earth Bound Organic Farms.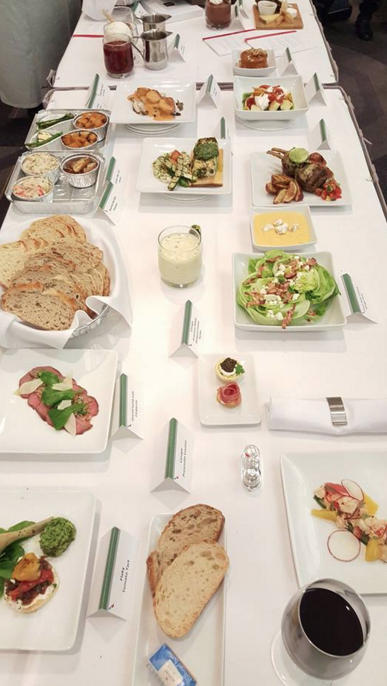 Destination Luxury: What sets you apart from your competitors, Delta & United?
Richards: We're the leaders among US carriers when it comes to adding premium service to customers. For example, we're the first US carrier to offer Pajamas for our Business Class fliers which will be available aboard the LAX-SYD route). We also were the first to offer VIP guests private paparazzi protected check-in at LAX in 2011. American also has 200 daily flights serving over 55 destinations, making us the #1 airline at LAX.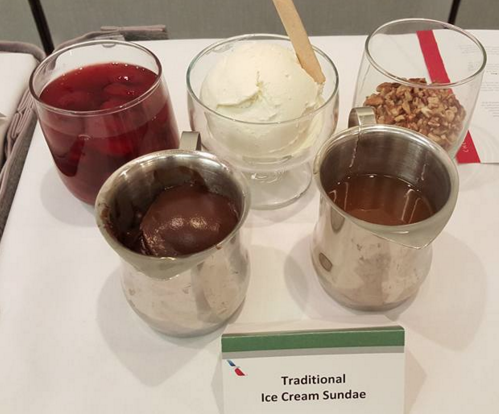 Destination Luxury: Tell us about the inaugural flight to Australia from LAX. What is the special wine that you are serving?
Richards: The inaugural flight from LAX to SYD took off on December 17. Our First Class travelers on both the LAX to SYD and SYD to LAX flights will be treated to pours of the collectable 100 point 2010 Penfolds Grange wine from Australia. The wine is valued at $850/bottle and no other US airline has ever offered this rare wine from Australia's most celebrated and oldest wine producer at 37,000 feet.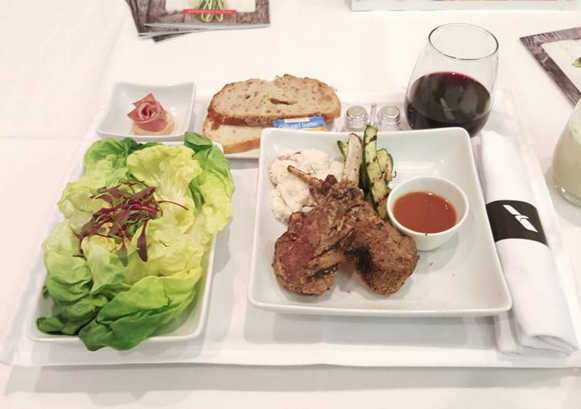 Destination Luxury: What wines that are available in First & Business?
Richards: First and Business Class passengers will have a selection premier wines from California and Australia wines curated by American's Wine Consultant Ken Chase. The menu includes:
International First Class
2010 Penfolds Grange (on inaugural LAX-SYD & SYD-LAX flights on Dec. 17) – $850/bottle
Red 1 – d'Arenberg The Dead Arm Shiraz McLaren Vale
Red 2 – Montezovo Amarone DOCG
Red 3 – Etude Estate Grown Grace Benoist Ranch Pinot Noir 2013 Carneros
White 1 – Beringer Estates Grown Chardonnay 2014 Napa Valley
White 2 – Joseph Mellot Domaine de Bellecours 2014 Sancerre
White 3 – John Duval Plexus Marsanne Rousanne Viognier 2013 Barossa
Champagne – Deutz Vintage
International Business Class
Red 1 – Robert Oatley Signature Series Cabernet Sauvignon 2013 Margaret River
Red 2 – Sino da Romaneira 2011 Douro DO
White 1 – Edna Valley Chardonnay 2013 Central Coast
White 2 – Leeuwin Estate Siblings Sauvignon Blanc Semillon 2014 Margaret River
Champagne – Castenau Brut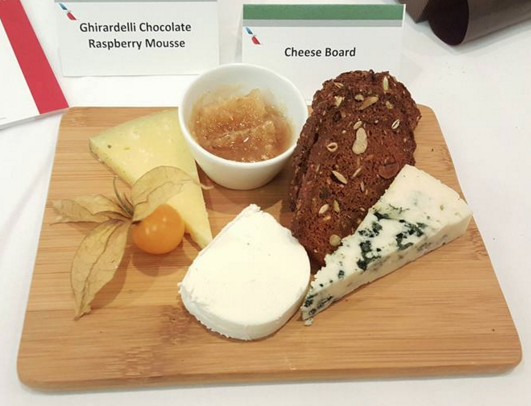 Destination Luxury: Tell us about the 2 Billion Dollars in improvements for American Airlines.
 Nick Richards: In December 2014, American announced an investment of more than $2 billion in the customer experience. These investments include more fully lie-flat seats, upgraded aircraft interiors,more international Wi-Fi, more in-flight entertainment options and charging power for customers in all cabins, and an improved airport experience with faster, more reliable kiosks and refreshed gate and ticketing areas.
This is all in addition to American's historic fleet renewal where we're taking delivery of new planes every week through 2020 — more than 500 — to maintain the youngest fleet of any U.S.-based network airline. All new planes will be equipped with Wi-Fi, powerports, in-seat entertainment and a more spacious interior.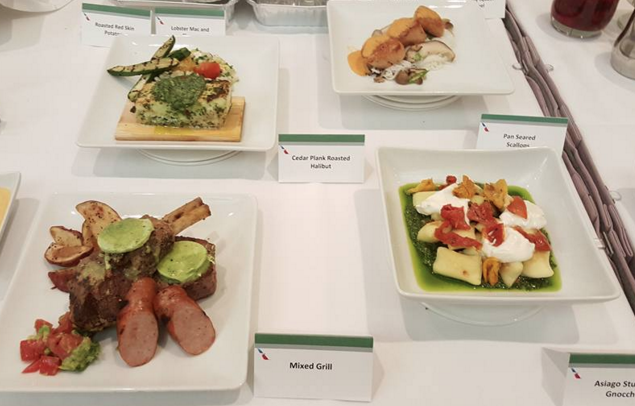 For more information, visit American Airlines.