In the ultra-hip Shibuya district of Tokyo lies the Piano Bar. Extremely difficult to find as you must find a hidden alley that isn't really on Google maps first, it's definitely a lucky find. You'll know you're there when you see the ornate wooden door that is the entry to the treasure you are about to uncover.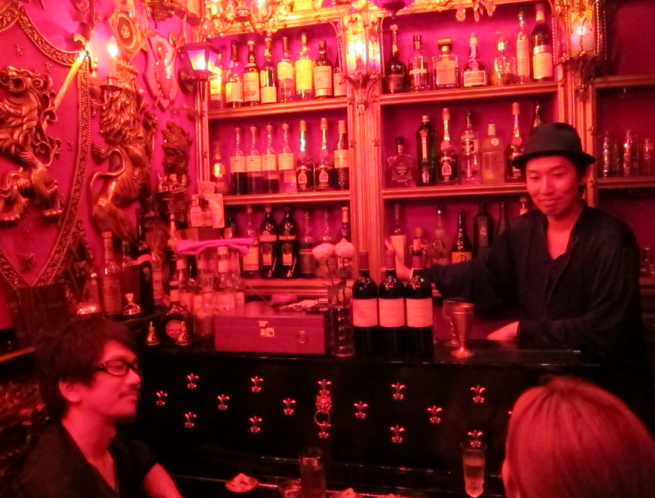 Once inside, you will find a super exclusive meeting space for an international crowd. The locale is 2 stories and approximately 400 to 500 square feet. The bottom floor – where the bar is located – has just one bartender; it holds about 2 to 3 people. Upon entry, the bartender will tell you that the cover charge is 1000 Japanese Yen ($8) but what he doesn't tell you is that cocktails about about 2000 Japanese Yen ($17).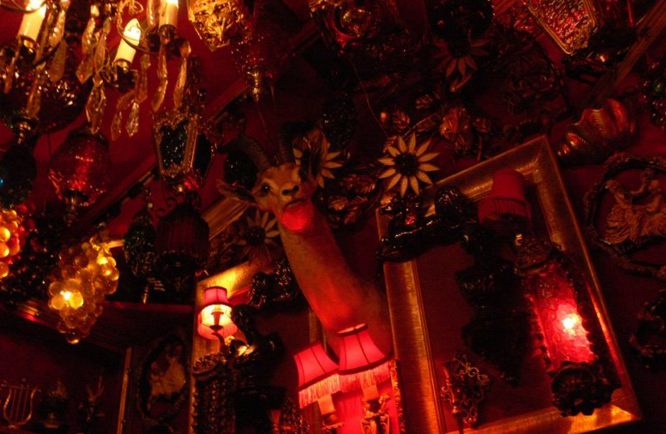 Every cent is worth it…once you enter the bottom floor, you will walk up the staircase to the 2nd floor and see a tiny room filled with a chandeliers and ornate jeweled picture frames. The main color throughout, is red. The frames have pictures of animals, family crests, armor and even surround a deer head. When we were in the Piano Bar, we felt like we were encase in a box filled with secret treasures of the world.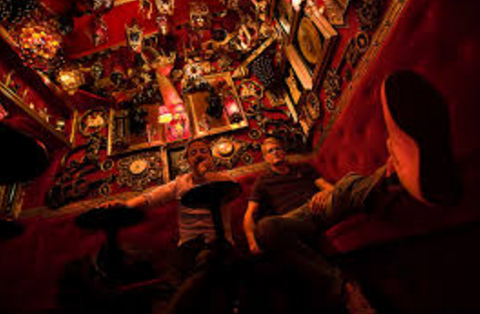 Besides the interior and exterior, the best part about the experience is that you get to mix and mingle with an artistic international crowd. It tends to attract people who like the movie, Moulin Rouge. Since the place is so small (the 2nd floor holds 6 to 8 people), there is no walking around. You are forced to talk to people. When we were there, we met a fashion designer from France, one from Russia and a car collector from Australia. What are the chances of that happening at a typical 5 star hotel lobby bar?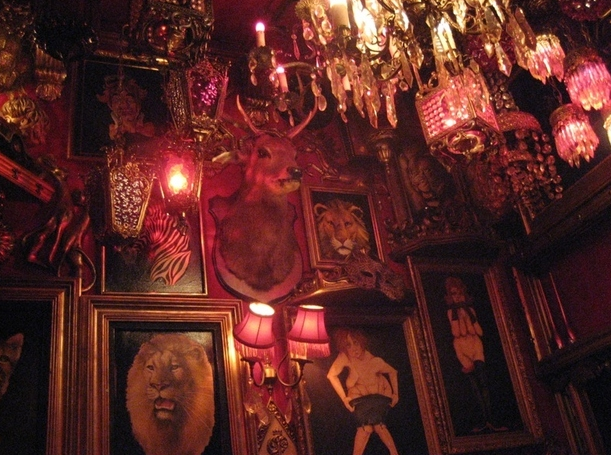 Life is all about feeling special and what better way to do it, than by visiting the Piano Bar?
The Piano Bar
1-25-10 Shibuya, Shibuya-ku
+81 (0) 3 5467 0258