For some petrolheads, speed and power just aren't enough. So what if a Ferrari can hit 200mph? Does it have the style, class and the iconic status of a '60s classic? It sure doesn't. There are the car enthusiasts that love horsepower, modern technology and speed. Then there are the car enthusiasts that will only touch the classics. They believe that a car should have history and sophistication. They should be iconic and classic cars.
Today, we're going to get stuck into the world of classic cars. In our mind, they are the most beautiful, seductive and stunning cars ever made. They have more finesse than modern supercars. They have a personality that is about more than sheer power. They have been driven by some of the most iconic film stars and appeared in movies. So, today we're going to forget about modern technology, we're looking to the past.
Without further ado, here are the 6 most stunning classic cars ever made. As a little juicy extra, we'll give you some tips on how you can afford one too. Let's get stuck in.
 6. Jaguar E Type
Enzo Ferrari called the E Type "the most beautiful car ever made". And who are we to argue? That stunning, iconic shape will never be repeated in car history. It comes with all the class, elegance and sophistication that only Jaguar know how to master. It is a symbol of the driving world and no modern Lambo or Ferrari can come close. Just look at it! It's the car you used to draw a s a child. It embodies everything that is fun and beautiful about driving. That's why it's our number one.
 5. 1964 Aston Martin DB5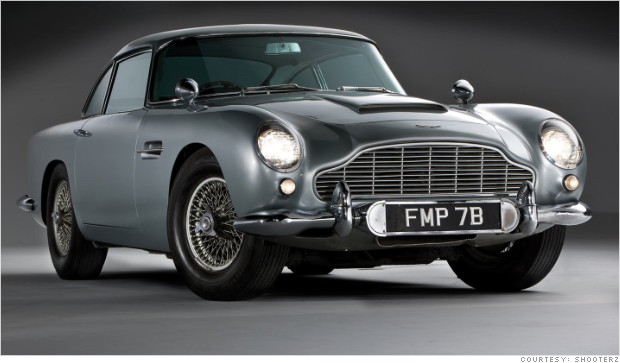 The DB5 comes in a close second thanks to its charming good looks. Not only that, but James Bond drove it in Goldfinger. If ever there was a marker of stunning, classic cars, it's a credit in a 007 film. Aston Martin sales soared thanks to the films and have never looked back. The DB5 secured a place in motoring history and solidified its place as a true classic. It's the complete luxury car.
 4. 1969 Boss Mustang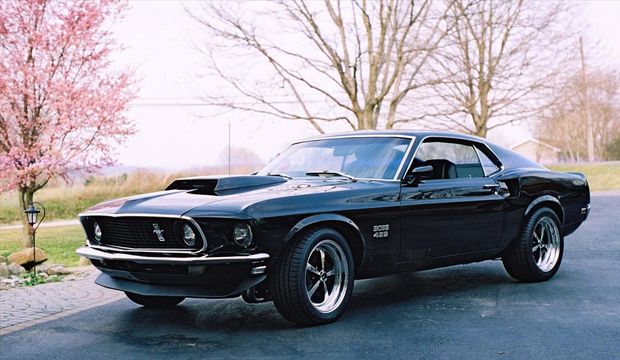 Of course, this list wouldn't be complete without a glimpse at the muscle cars. The powerful American heartland vehicles are a staple of the classic car world. They typified power and dominance well before the supercars got a look in. For many petrolheads, nothing will ever come close to the feeling you get behind the wheel of a Mustang. The engine roars below you like no other vehicle. That big chunky nose and big, fat wheels are the definition of a powerhouse car. The '69 wins its place here simply because they had to make it even bigger to squeeze in the engine. When in doubt, make it bigger.
3. 1957 Chevrolet Corvette
This is the oldest car on our list and perhaps the prettiest. Far from the large girth of the Mustang, this is a small, perfectly formed roadster. That cherry red finish and the cream racing stripe has become an icon of the motoring world. Take the top down and this car was built to cruise the coastal roads. With the wind in your hair and the nippy little engine beneath the hood, this Chevy is a little classic.
 2. 1969 Dodge Charger
Dodge have become synonymous with American power in the motoring world. They produced a string of classic muscle cars throughout the '60s and '70s. However, it's the 1969 Charger that makes our list today. It typifies everything that is great about American muscle cars. It is big, angular and powerful. It dominates the road and commands respect from all those around it. It's that fierce, angry grill that finishes it all off.
 1. 1969 Chevrolet Camaro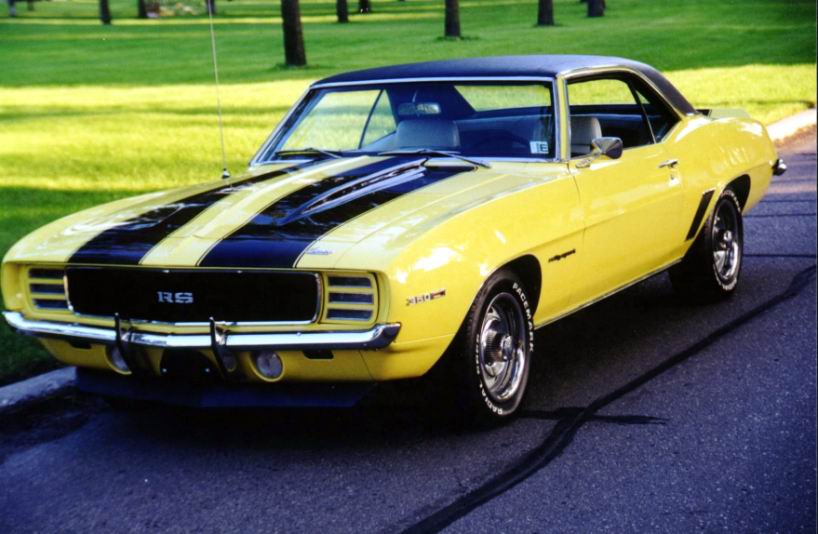 Completing our balance of sports cars and muscle cars is the Camaro. We couldn't possibly make a list without the classic Camaro on it, could we? Often finished with two simple stripes down the dashboard, the car is an icon. It's the third car on this list built in 1969 proving that the late '60s was perhaps the best period ever. The Camaro has since developed a cult status, appearing in films and car collections worldwide.
Well there you have it, folks. The six most stunning classic cars on the planet. Feel free to disagree or let us know what we've missed in the comments! Before we go, let's take a quick look at how you might be able to afford one of these beauties. Classic cars can often be found at bargain prices if you know where to look. So, now that we've made you a shopping list, let's go shopping!
Free up some cash – First things first, you need a little capital. Plunder the piggy bank or your savings account for the downpayment. You could even offload your old motor at a car buyer like scotlandcarbuyer.co.uk. That will help free up some cash for the deposit.
Find a classic car community – Classic cars are adored the world over. Wherever you live, you're bound to find a community of classic cars lovers close by. Search for meetups and groups near you. Failing that, look online for classic car forums and websites. These communities will have the best advice and know where to look for bargains.
Be prepared to do a little work – If you feel like getting dirty, you'll find a classic you can afford. Think of it as a little passion project. Classic cars that need a little restoration can be found for a fraction of the price. With some love and attention, you can bring your classic car back to life.

That's all there is to it! There are plenty of options out there. If you're willing to do a little work, a classic car could be well within your budget. Whether it's the beautiful, curvy sports cars or the chunky American muscle cars, the choice is yours. Just imagine cruising down the coastline in one of these stunning cars. You'll be turning heads in no time!