Finding the perfect Valentine's gift can be daunting. Sometimes picking that extra special present that says I love you can be such a challenge. We love searching for unique gifts, so we compiled ten presents for both men and women. A dozen roses from your local grocery store or a box of chocolates may be appreciated for a while, but if you really want your sweetheart to swoon, here are some one-of-a-kind Valentine's Day gifts for all the loved ones on your list that they will love.
10. A Massage By Celebrity Massage Therapist
If you live or are visiting New York city and are seeking a healing massage we recommend Frank from Manhattan Medical Manual Therapy. Christina Aguilera, Sally Fields, Liza Minnelli, Cher, Kristen Bell, Julie Andrews, Julianne Hough, Carol Burnett, Rhea Perlman have all loved this man's massages. He gives you medical manual therapy, which is the remedial, deep circulation of energy (qi) and blood to warm, nourish, and moisten the sinews and muscles of the body. His goal is to relieve the body of muscular pain and he has won many awards for helping people relieve stress, pain, injuries and just helping people achieve a relaxed state. He specializes in working with people who want to avoid surgery or post-op surgery. His rates are $130-160 per hour Home-Office visit and $360 per hour On-Site visit. If you are looking to set up a last minute Valentines massage for you, your loved one or both of you together
you can go here to get more information
and or contact Frank himself at 917.721.7386.
9. A New Furry Friend
Adopting a new animal is always a great gift idea. They give unconditional love and add so much to your lives. There are so many breeds and animals that are looking to join your home and we recommend giving a dog or cat a chance from your local animal shelter. Breeders make a lot of money selling their dogs and there are so many beautiful animals who were given up for adoption to the shelters already. When you adopt and save one life you make room for another to have a chance at finding a forever home. You can also donate money any blankets you no longer use, pillows, toys and food to the shelters because they are always in dire need to have items that give the animals in their shelters comfort. If you are considering an animal please look at your local shelter here and save a life and add to yours. You can look on PetFinders and or Adopt A Pet to look online at dogs or cats available as well as going to your local animal shelter. We know this gift will warm your Valentine's heart and your new furry friend's as well.
8. A Dinner For Two At Petrossian
If you are looking for a restaurant to celebrate your special day and your significant other enjoys caviar and the finer things in life they will love the Petrossian experience. Founded in 1984 they serve lunch, dinner, and brunch. Their New York location in the historic Alwyn Court Building on Manhattan's West Side get you the option of enjoying your experience in either the art deco style mirrored bar or in the dining room. If you are not in New York for Valentines they have a location in West Hollywood California as well as in the Bellagio in Las Vegas.  It serves a French-influenced contemporary menu that features the caviar, smoked fish, and other delicacies for which Petrossian is known throughout the world. If you want to go the extra mile you can have a gift basket or delectable chocolates and even a selection from the Petrossian personal bakery waiting at the end of the meal for them to take with them and enjoy another day at home. This beautiful dining experience will be something your loved one will certainly talk about for quite some time.
7. A Photo Shoot By World Famous Photographer Michael Vincent
If you are looking for a one of a kind present that they will thank you over and over again for then this is the gift to give. Have you personally ever wanted or wanted your beautiful woman to be one of the women you see in the magazines? Celebrity photographer, Michael Vincent is giving you just that opportunity!! This gift is perfect for the woman or man in your life and not only will you have amazing butterfly like transformational images he captures just for you but if you wanted to go the extra mile an be featured in one of your favorite magazines such as: Maxim, FHM, Esquire, GQ and more then let him know thats your goal and he can make that happen! Imaging having that one of a kind image of yourself or the one you love and sharing that experience with them? This will surely be a memory they will never forget. You can also send your loved one to his academy if they want to work in the exciting field of fashion by learning makeup or hair. Either way both gifts would be a remarkable memory!
Call them to set up your shoot now at: 310.968.1053
6. Health And Wellness Sessions With Dr. Theo Kousouli
How about the gift of health? You can prepay a month, months or a year of adjustments and other feel great treatments Dr. Kousouli performs. He has been seen on BRAVO, E! and other television channels and is an energy healer to the Hollywood stars. Located in Beverly Hills California, his patented method of energy healing is called the The Kousouli Method ®. Your vists may include a personal consultation with the doctor, an in–depth patient questionnaire going over your concerns, a focused body assessment which includes rage of motion checks and overall body posture evaluation, a Ph. Saliva Acidity/Alkalinity test, identification of stressful trigger points and a focused deep tissue session to bring you relief; ending with power testing of your neural system for present and past emotional blockages which may be keeping you from moving forward in your personal or professional life. You can also request cupping and hypnosis if you are looking for a more pointed health treatment.
Call  his office at: 310.777.3463 to speak to him and set up your Valentine's special discount wellness package for you or your loved one.
5. Adrenaline Pumping Weekend
Thanks to Cloud9Living you can gather quite a few fun adventures to bundle together into a fun filled weekend for your love. It can be water rafting, skydiving, racing exotic cars, ride in a glider, combat fly in the sky, top gun flights, get golf lessons from a PGA golf pro and so much more. We recommend getting at least two items for them to enjoy and book a hotel stay for you both to be able to get away for a bit while having the times of your lives. You can learn more about all of the fun options for gifts here.
4. A Treasure Hunt
You can wrap a pretty gift and present it to them at the expensive dinner table and that will never be a dull moment but if you are wanting to do something a bit more unexpected for this Valentines you should great a treasure hunt around the city. You can acquire many small gifts with clues attached to them at each location which would eventually lead them to the master gift. This gift can be jewelry, a romantic boat ride, a personal dining experience with their favorite foods being custom made for them, a spa evening filled with treatments, their favorite band playing and or anything you wish. This will not only keep them on their toes but bring an element of excitement they haven't felt before.
3. The Instant Red Carpet Ready Pure Glow Facial by Dr. Halland
Dr. Halland is New York's premier anti-aging specialist, widely recognized and trusted for effective results in skin treatments. He is Double Board Certified, and has a special focus on ways to heal naturally using the body's own growth factors and repair mechanisms.
The Pure Glow Laser Facial is a unique no down-time skin treatment that leaves the skin radiant and glowing after a 30-minute laser session. Patients are experiencing astounding results of clear, healthy skin that looks years younger following the course of the entire treatment. Results are immediate, safe, and effective. It makes a great gift for last minute beauty sessions before an event or trip. You can schedule an appointment or gift certificate for your significant other if you call: 212.518.7874. They are normally $350 but for a special Valentine's special they are $300 if you mention the Destination Luxury Valentine's gift.
2. Roses, Roses And More Roses.
Give your special someone with fab bouquet that will leave them breathless. FTD has created these silky red 24-inch premium long-stemmed roses offer a message of passionate love and affection arranged amongst a bed of white hydrangea blooms elegantly accented with clusters of green Hypericum berries. Arriving in a superior clear glass pillow vase, this luxurious bouquet will leave a lasting impression and is $464.99. 
If you are looking for something even more show stopping you can order from The Ultimate Rose. The most breathtaking roses they carry are: 5-6, 4 and 3 Foot Long Stem Roses. These spectacular bouquets will light up her eyes and melt her heart from the moment she unwraps them from the gold tissue paper and lifts them gently from the very long black box. We recommend the Valentine's gift that keeps giving and have it come once a month for a few months to keep them beaming and unexpectedly surprised.
1. Shopping Spree At Their Favorite Store
Everyone loves surprises, so why not make it fun? Maybe they love Tiffany or they love Louis Vuitton. Either way this is the perfect Valentine's gift for the woman or man in your life to add to their wardrobe and or their jewelry collection. This gift is great for both men and women and can be lavish or affordable. Just find out their favorite store or stores and blindfold them until you get to the store and remove their blindfold and explain they have 30 minutes to pick whatever amount of items or amount you wish to spend and then yell go. They will not only have a great time but the rush of excitement is sure to get their heart beating faster then a training session at the gym.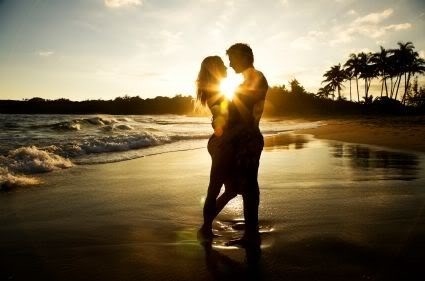 From all of us at Destination Luxury have a happy Valentine's!! XO