Written by TARA LOADER WILKINSON for billionaire.
A set of inaugural awards for the giving billionaire community.
Warren Buffett (left) and Bill Gates. The Buffett family was awarded the prize for the Most Powerful Family in US Philanthropy.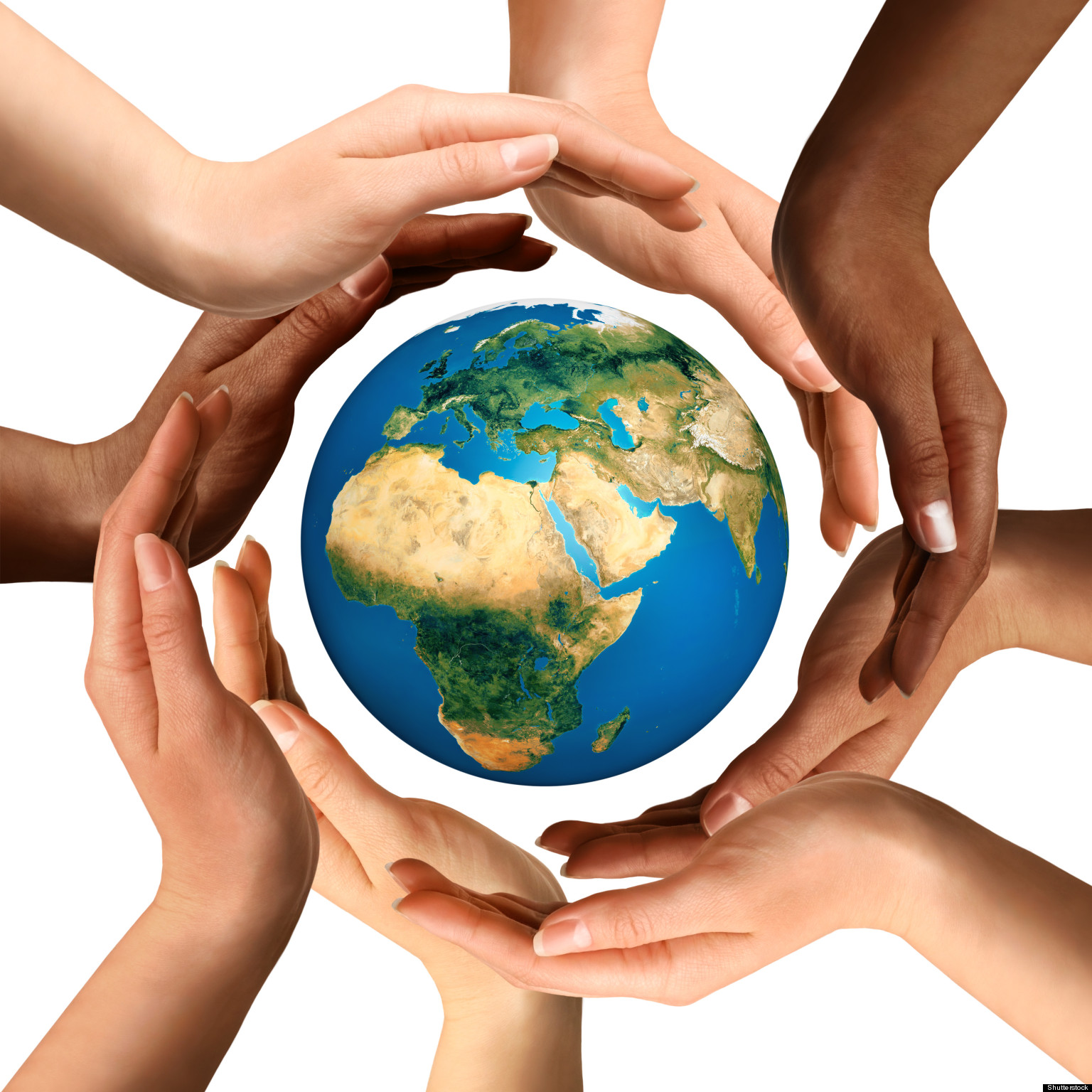 Inside Philanthropy, a US online philanthropy trade publication, has launched an inaugural awards for the giving community, with some accolades less flattering than others.
Microsoft billionaire Paul Allen has been named Philanthropist of the Year in the first edition of The IPPYs (IP Philanthropy Awards), after giving US $100 million to help contain Ebola this year. Allen, who has a net worth of around US$17 billion, is also in the process of opening a cell biology institute and is blazing a trail in marine conservation.
With a net worth of around US$36.5 billion, former New York City mayor Michael Bloomberg has been named Most Effective Philanthropist of 2014. Bloomberg makes such a difference, said IP, because he focuses big money on low-hanging fruit. His top bets are on curbing deaths from smoking and traffic accidents in poor countries.
Warren Buffett, who has a net worth of more than US$73 billion, and his family, received several awards, including the prize for the Most Powerful Family in US Philanthropy. Warren bankrolls the Gates Foundation and his three children move more than half-a-billion dollars annually through four family foundations, each with its own distinct strategy. But Buffett's commitment to Gates was also awarded the dubious honour for Biggest Pledge That Needs Rethinking. IP claims that Warren should instead give the money to his children who are "bold and edgy givers", according to IP. The foundation dedicated to Warren's late wife Susan, received the unflattering award for Least Transparent Large Foundation, while his son Peter scooped Weakest Follow Up to a Hit New York Times Op-Ed.
Other awards and censures included Stingiest Media Mogul (to Rupert Murdoch); Foundation CEO with the Toughest Job (to Darren Walker of the Ford Foundation); Brainiest Philanthropic Couple (to Jim and Marylin Simons); and Most Hypocritical Corporate Funder (to the Walmart Foundation). Mark Zuckerberg and Priscilla Chan were named the Most Intriguing Philanthropic Couple.
David Callahan, founder and editor of Inside Philanthropy, said: "After a year of writing about all sorts of interesting funders and trends, we thought it would be fun to spotlight the things that have really jumped out at us."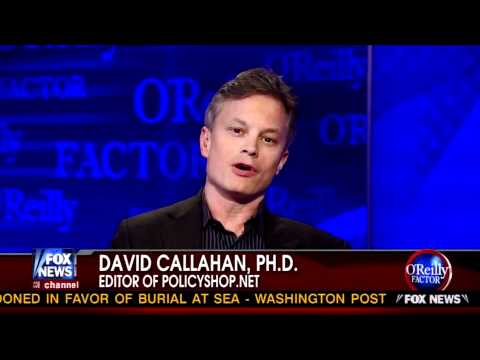 Next year, Callahan plans to present the awards at a black-tie gala, he said. Our advice is don't tell the guests what award they're up for, or there might be a few empty seats.
The awarded list is below:
Philanthropist of the Year: Paul Allen
Quite apart from giving $100 million to contain Ebola, Allen charged into cell science with a new research center and took up the battle to save the world's oceans.
Most Effective Philanthropist: Michael Bloomberg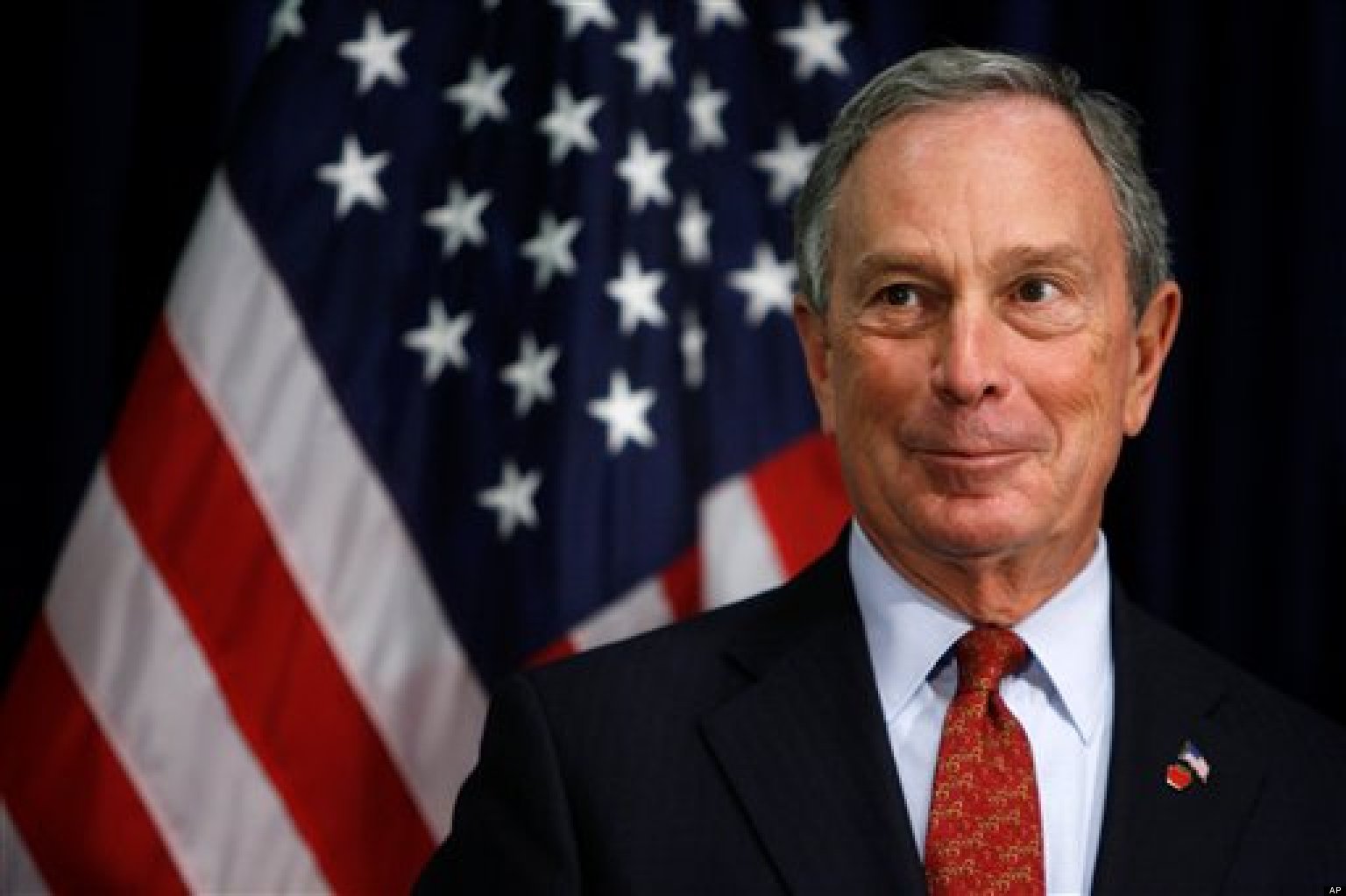 Bloomberg makes such a difference because he focuses big money on low-hanging fruit. His top bets are on curbing deaths from smoking and traffic accidents in poor countries—challenges we know how to tackle.
Most Powerful Family in U.S. Philanthropy: The Buffetts
While Warren bankrolls the Gates Foundation, his three childrencollectively move over a half billion dollars annually through four family foundations, each with its own distinctive priorities and strategies.
Biggest Failure of Philanthropy: Ignoring Syria's refugees
The displacement of millions of Syrians has created one of the worst humanitarian crises in decades, but nearly every major funder has looked the other way, with a few notable exceptions.
Boldest Philanthropic Vision: A Culture of Health
The Robert Wood Johnson Foundation wants to change not just how Americans live and eat in order to create a healthier society, but also the very values of U.S. culture.
Foundation CEO With Toughest Job: Darren Walker
Ford's chief spent his first year listening and learning. Now comes the hard part: streamlining a philanthropic operation that is stretched too thin across multiple continents. It won't happen without a fight.
Brainiest Philanthropic Couple: Jim and Marilyn Simons
He's a math genius turned hedge fund bilionaire. She's a Ph.D. economist. Together, they've built the Simons Foundation into one of the top science funders in the philanthrosphere.
Best Octopus Wrestler: Christopher Stone
Since taking over the Open Society Foundations, which has branches in some three dozen countries, Stone has been making major headway in professionalizing what was often a chaotic philanthropic empire.
Most Transparent Large Foundation: Hewlett
It's not just that the foundation started a blog to share how it thinks and operates. It's also that Larry Kramer and other leaders there are ready to openly engage with critics and the media.
Least Transparent Large Foundation: Susan Thompson Buffett Foundation
Can a place really give out around $400 million a year without a real website, grantmaking guidelines, or even a person who answers the phone when the media calls? Yup. Especially if the focus is reproductive rights.
Most Powerful Woman in U.S. Philanthropy Not Named Melinda: Susan Buffett
Buffett commands not just the mega-foundation above, but another family foundation, too. It's hard to know how much these entities gave out this year combined, but it may well be more than Ford's grantmaking.
Clearest Path to Redemption: Steve Cohen's philanthropy
The hedge fund billionaire and his wife Alexandra gave big long before Cohen's legal problems. But now they're ramping up. How might this shape Cohen's reputation? See Michael Milken.
Least Hypocritical Foundation CEO: Stephen Heintz
The Rockefeller Brothers Fund head saw that you can't make grants to fight climate change while investing in fossil fuel companies. Now he just needs to talk sense to climate funders like McKnight and Hewlett.
Most Hypocritical Corporate Funder: Walmart Foundation
Walmart's pay is so low that thousands of its workers rely on food stamps. Meanwhile, the Walmart Foundation has a big initiative to address hunger. What's wrong with this picture?
Sharpest Laser Focus in Grantmaking: Sea Change Foundation
Its skeletal staff quietly shovels tens of milions of dollars out the door annually to combat climate change. And that's pretty much all it does.
Top Bombshell Revelation: Businessweek Story on "Mystery Angels"
We were as blown away as everyone else by Zachary Mider's investigative piece unmasking three hedge fund winners, including David Gelbaum, who've channeled $13 billion into philanthropic trusts.
Biggest Pledge That Needs Rethinking: Buffett's Commitment to Gates 
Warren's money could be spent in more interesting ways by his three children, all of whom are bold and edgy givers. Let Bill and Melinda finance their own foundation with their $80 billion fortune.
Top Funding Trend of the Year: STEM
Corporate funders are leading the way in spending a fortune to bolster the STEM chops of U.S. students at every level. But top legacy foundations are also in deep.
Deepest New STEM Pockets: Energy Companies
Oil and gas firms opened their checkbooks for STEM in a big way in 2014 with an eye on their long-term labor needs. Of course, that may all change now that oil prices have crashed. '
Most Influential Heir, Education: Carrie Walton Penner
She's is an uber ed policy wonk, with a master's from Stanford, and deeply involved in Walton Family Foundation, one of the top U.S. education funders in the U.S.
Most Influential Heir, Environment: Nathaniel Simons
Through the Sea Change Foundation (see above), Simons is tapping a slice of his father's hedge fund fortune to tackle climate change. Sea Change also gives big to coordinate top green groups.
Most Competent Philanthropist Heir (Male): Dave Peery
The son of a billionaire real estate developer, Peery has turned his family's foundation into a professionalized operation that is keenly attuned to the needs of its grantees.
Most Competent Philanthropist Heir (Female): Jennifer Rainin
Rainin has been scaling up the Bay Area foundation created by her late father, turning it into a major local player in arts and early education, and a national leader in research on inflammatory bowel disease.
Most Powerful Heir in Waiting: Emma Bloomberg
When her hands-on father is no longer around, it's likely that Emma—a nonprofit veteran with Harvard master's degrees in both business and policy—will call the shots at one of the largest U.S. foundations.
Biggest Missed Opportunity To Make a High-Profile Gift: Piketty and Inequality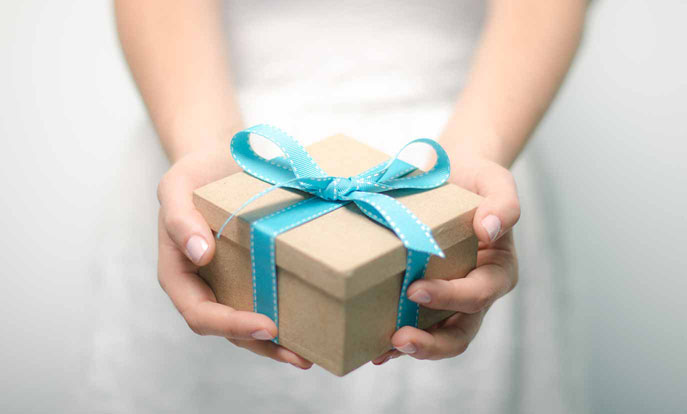 Some funder should have written inequality guru Thomas Piketty a $20 million check for a new center to tackle inequality at the height of Piketty-mania.
Weakest Follow Up to a Hit New York Times Op-Ed: Peter Buffett
Peter Buffett"/>
Buffett created a major platform for himself after his widely discussed op-ed, and his NoVo Foundation is awash in cash. But he didn't bring those assets together with a big play (say, a mega-grant for Piketty.)
Most Overextended Philanthropy Power Couple: Pam and Pierre Omidyar
Pam and Pierre Omidyar clocked in at number two in our list of the "most powerful couples in philanthropy." But we can't imagine how they manage their far-flung philanthropic "archipelago."
Clearest Thinking Corporate Foundation CEO: Michele Sullivan
As the head of Caterpillar's philanthropic arms, Sullivan has reinventedthe company's giving to focus on addressing the "root causes" of global poverty and rightly sees empowering girls and women as key.
Big Foundation Bet Most Likely to Succeed: Hewlett's Cybersecurity Initiative
Hewlett aims to end government and corporate dominance of the cybersecurity field by building up expertise in think tanks and universities. It's a smart bet that's likely to pay off.
Most Ironic Critic of Big Philanthropy: Gara LaMarche
LaMarche has spent nearly twenty years helping the super-rich influence America and the world with their wealth. This fall, he wrote a much-discussed article about why such giving poses a threat to democracy.
Scariest Trend in Philanthropy: The Decline of Government
Much is made of how funders increasingly shape areas like education and science. But the context of this rising private power is the decline of government amid budget cuts, gridlock, and calcification.
Most Complicated Large Foundation: Margaret A. Cargill Philanthropies
This place includes three separate entities, and only about half its assets are available for discretionary grantmaking. We explained its ins and outs in this primer.
Philanthropist in the Biggest Hurry: Sam Simon
Since his terminal cancer diagnosis, the wealthy co-creator of The Simpsons has been on a giving spree, with his largest donations aimed at helping animals.
Toughest New Philanthropy Watchdog: Philamplify
Never mind the tongue-twisting name. This new effort of the National Committee for Responsive Philanthropy is an ambitious and hard-hitting effort to hold foundations accountable.
Most Intriguing Philanthropic Couple: Mark Zuckerberg and Priscilla Chan.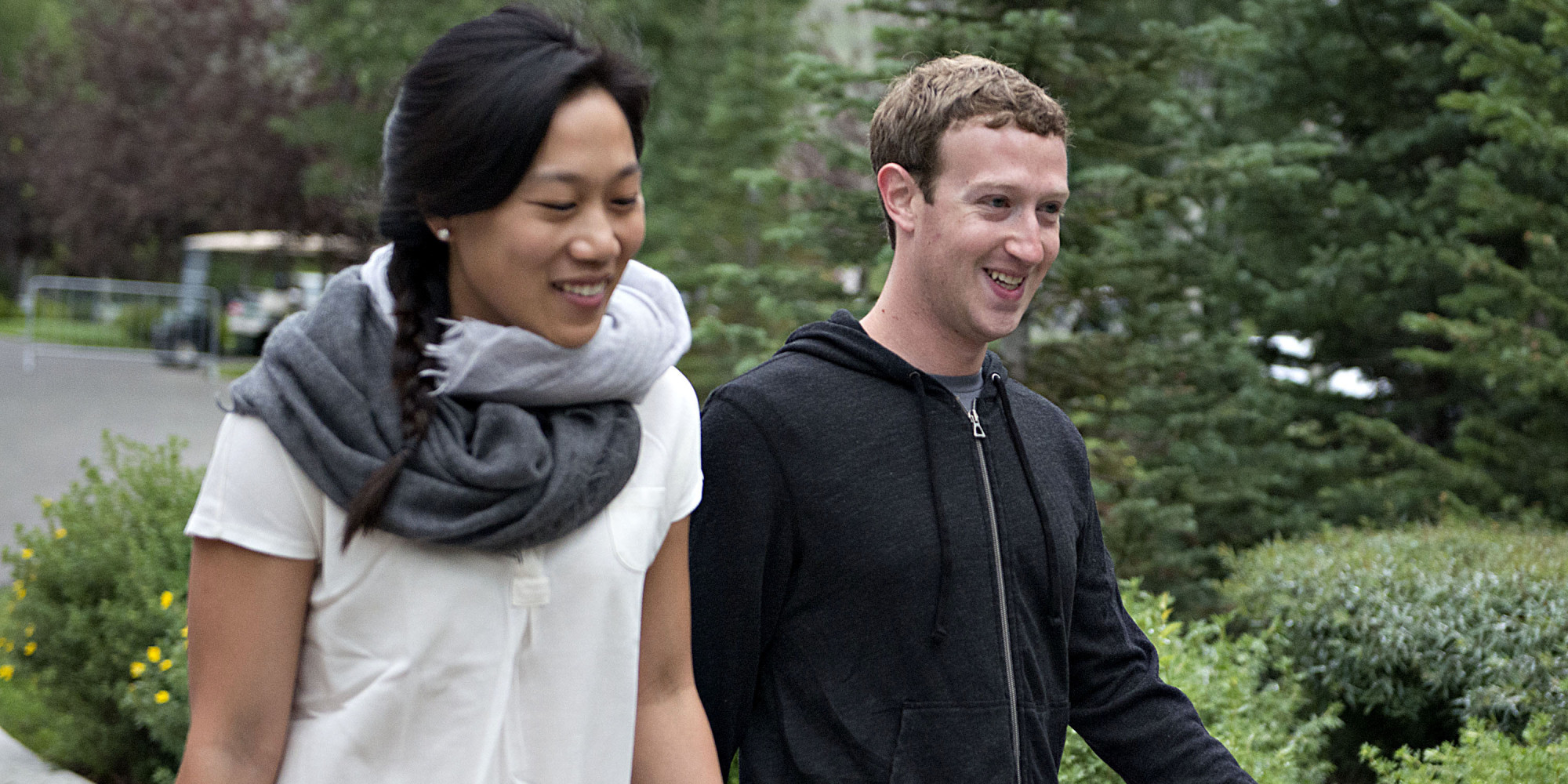 Even as this couple ramps up their giving in a big way, how this private duo does business remains a mystery. Our guess is that Chan will eventually emerge as a major figure in philanthropic circles.
Strongest Foe of Conservative Education Funders: George Lucas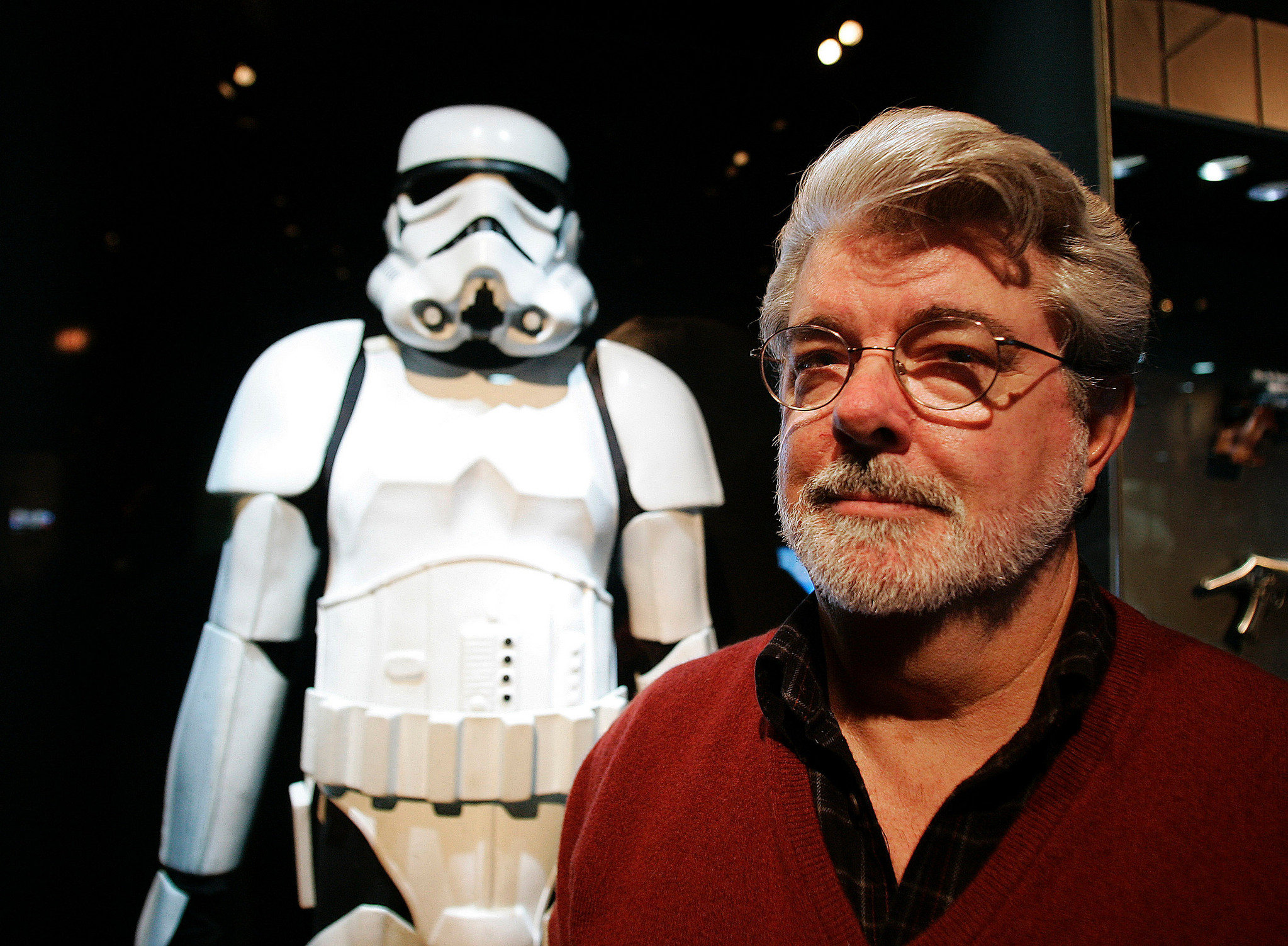 Lucas has pledged most of his $5 billion Star Wars fortune to education, but he's not a metric-obsessed, teacher's-union-busting funder. Instead, he's set to be a liberal counterweight to the likes of Walton and Broad.
Worst Pick to Run a Family Foundation: Simon Greer
How the low-key family behind the Nathan Cummings Foundation got in bed with a big personality like Greer is beyond us. But things didn't work out.
Best Pick for an Interim President: Ernest Tollerson
After years on the NCF board, the no-drama Tollerson is trusted by the Cummings family and, better yet, a deep thinker on NCF's key issues. Are they begging him to stay yet?
Affinity Group Head With the Most Hustle: Alexandra Toma
Okay, it's not like we've done a rigorous comparison. But we've been impressed with how Toma has pushed big plans for the Peace and Security Funders Group. Most recently, PSFG is hatching a plan to look at "failure."
Stingiest Media Mogul: Rupert Murdoch
Murdoch is worth nearly $14 billion and is in his 80s, but his philanthropy remains negligible. Meanwhile, he just dropped $57 million on a new apartment in New York City.
Most Compensatory Son of Stingy Media Mogul: James Murdoch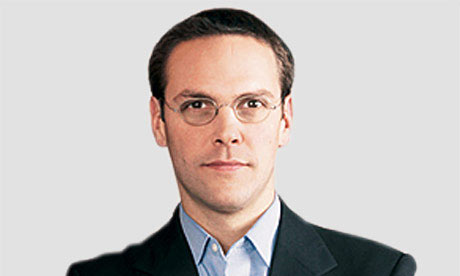 James takes more after his philanthropist grandmother than his father and has recently established a thoughtful foundation. It's good to know that he'll also be partly in charge of dad's vast fortune one day.
Media Mogul With Best Foundation: Michael Eisner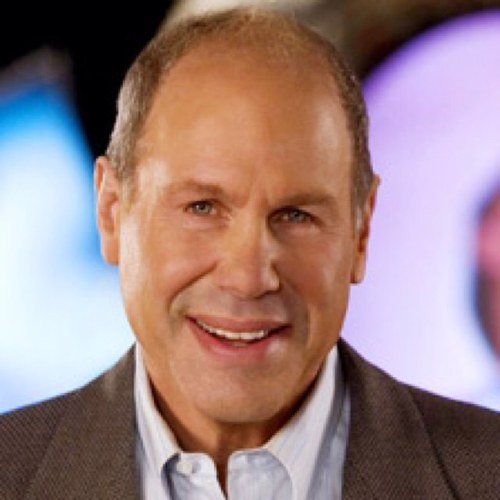 Since stepping down from Disney, Eisner (with his family) has built a first-class foundation focused on Los Angeles that is a grantseeker's dream in terms of transparency and accessibility.
Touchiest Funder We've Met So Far: Philadelphia Foundation
So far, this is the only foundation that's threatened Inside Philanthropy with legal action (because we couldn't grasp their complicated workings). So we promise: We'll never write a word about this place again. Ever.
Most Helpful Foundation Communications Officer: Genny Biggs
Genny has gone out of her way to explain to us who's who and what's what at the Gordon and Betty Moore Foundation. Happily, there are many runners-up, including Sallie Gaines at Margaret A. Cargill Philanthropies.
Philanthropic Couple with Best Backstory: Steve and Alex Cohen
We can't help mentioning this duo again: She grew up poor in a Puerto Rican family in Washington Heights. He narrowly escaped a federal indictment. They have over $10 billion and are increasing their philanthropy.
Best Grantmaking Fireworks Display: Atlantic's "Cumulative Grants" 
Atlantic Philanthropies is going out of business with a grand finale, handing out giant grants to key organizations that it thinks can advance its mission when it's gone.
Best New Philanthropy Media Site: Inside Philanthropy
But, of course we would say that. Meanwhile, we're devoted fans of the Chronicle of Philanthropy, Nonprofit Quarterly, and the Stanford Social Innovation Review.
Who inspired you? Let us know in the comments below.
Related articles