The Brazilian Court is staple of Palm Beach and is known for its rich historical background. Located a few blocks from the posh Worth Avenue, the Brazilian Court is a popular destination for celebrities, sophisticates and loves of luxury. This four-star boutique property is intimate and inviting with its classic Spanish architecture and plush landscaped courtyards.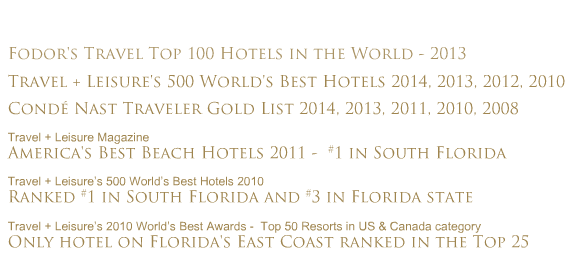 With 80 Mediterranean style suites, the hotel lies on what is known as the "American Riviera." A member of the Leading Hotels of the World, it has been the recipient of countless awards and is a regular on the Conde Nast Traveler Gold List. The hotel was open on New Year's Day in 1926, and is part of the National Trust for Historic Preservation.
Two New York investors, Joseph D'Esterre and Stanley Paschal built the property in 1925 and chose a rising Sicilian designer, Rosario Candela, to design the property. Candela designed the property in classic Mediterranean style with rough stucco, classical details and tiled roofs.
The concept was simple – design an "apartment hotel" with small kitchens, perfect for long-term stays for vacationers or for locals to have a 'stay-cation."
Fast forward to 2003, Obadon Hotels purchased the Brazilian Court and remodeled the hotel to reflect a 1920s architectural style. They brought in famed 3-Michelin Star Chef Daniel Boulud to attract an upscale audience. When you step into the hotel, you feel like you have been transported back to old West Palm Beach.
It is not surprising that the hotel is the site of the brunch for the Palm Beach Food and Wine Festival. Daniel Boulud hosts and incredible event, filled with champagne, caviar and fresh organic cuisine.
We arrived at the Brazilian Court with a rugged convertible Jeep. Luckily we had perfect weather so we cruised the city with the top down.

Check out the lobby bar, Cafe Boulud. A carved wooden ceiling sits above you while you dine in a rich rustic environment filled with the elite of Palm Beach.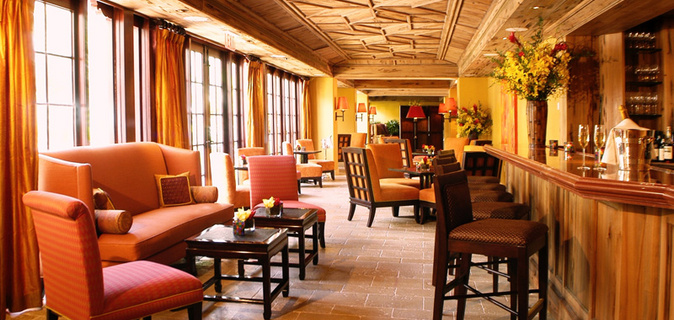 Daniel Boulud's namesake is one of the most popular restaurants in town. It is one of the most magical places to dine next to fountains and pristine courtyard views.
Chef Boulud was raised on a farm near Lyon, France. He trained with Roger Vergé, George Blanc and Michel Guérard. Now, he is the chef-owner of 10 award winning restaurants.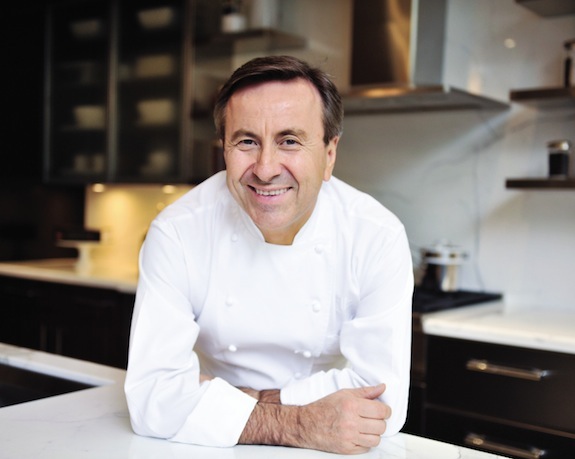 The rooms are intimate and decorated with beautiful mahogany decor. Some rooms have private courtyard terraces with sprawling palm trees.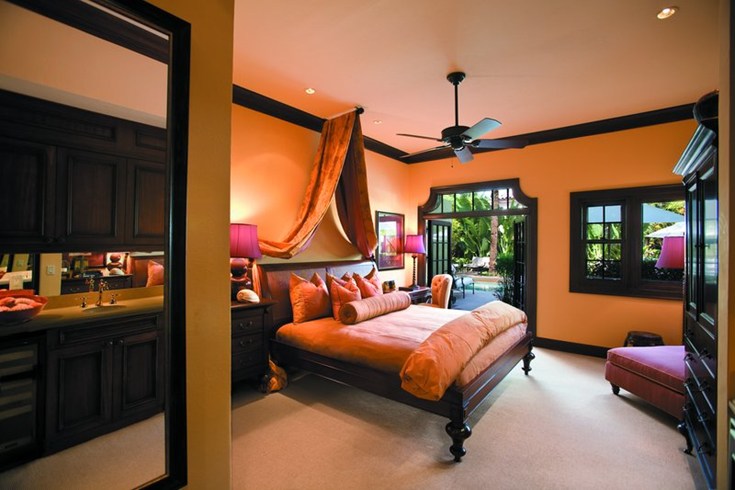 2 bedroom suites run about 1200 square feet in size.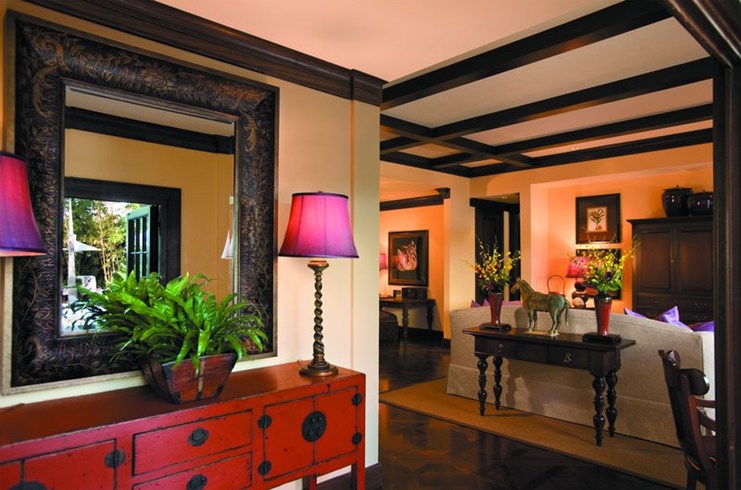 Who doesn't like to enjoy a bottle of Louis XIII in their private suite?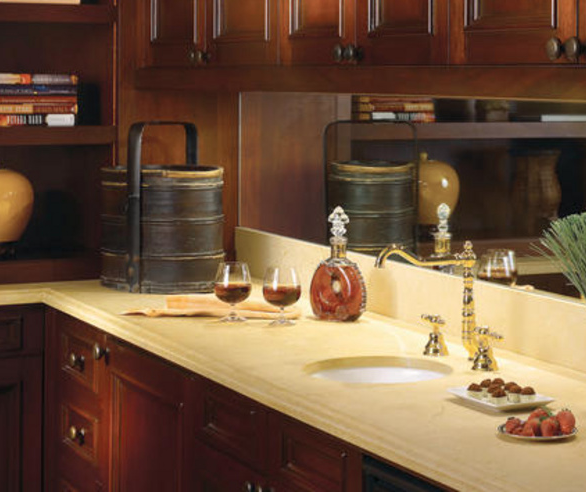 The Brazilian Court Hotel
301 Australian Avenue, Palm Beach, FL 33480, USA
15 minutes from West Palm Beach International Airport
(USA & Canada) Call 1 800 745 8883