Virgin Atlantic 's first Dreamliner hit the skies yesterday for its inaugural flight, and to mark the occasion we threw a celebration to rival all celebrations, with Rudimental entertaining a group of lively guests 39,000 feet in the air.
Thirty years ago, we launched Virgin Atlantic with an eight-hour-long party, from Gatwick, London to Newark, New Jersey, and it was the most fun I've ever had on a flight.
Yesterday's launch of our 787-9 Dreamliner service proved the spirit of revelry is still alive and well at the airline – from talking to many of the people who were on board, it sounds like it was tremendous fun too.
The aircraft named Birthday Girl – in homage to Virgin Atlantic's 30th birthday – delivered 264 lucky passengers from Heathrow, London to Atlanta, Georgia in unique style and with wonderful flair.
Donning a Virgin Atlantic onesie – which I can attest is very comfortable! – DJ Locksmith got the party started, as British hit-makers Rudimental and Gorgon City preformed the first-ever gig to be live streamed from over the Atlantic Ocean to the world.
Invited guests and an exclusive audience of super fans danced in the aisles, as celebrity chef Lorraine Pascale gave passengers a sneak peak of new Upper Class food offerings and children's meals.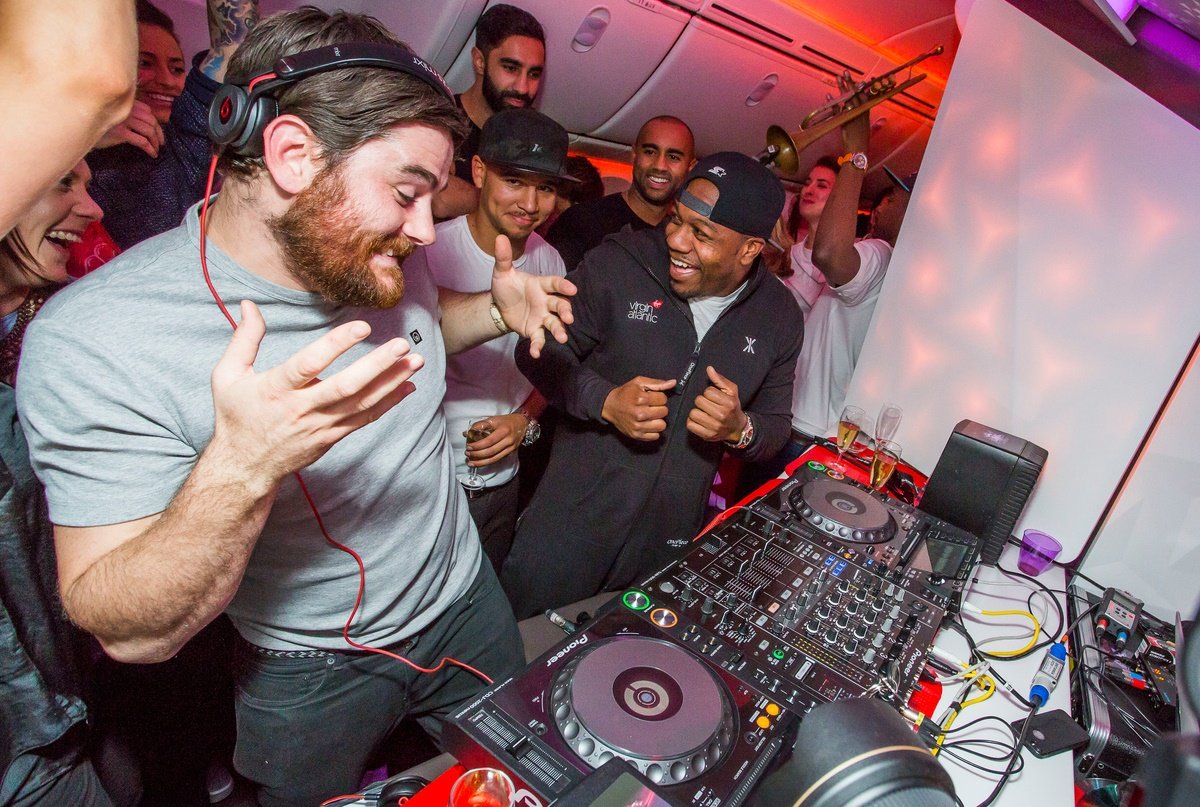 Image by Matt Crossick/Virgin Atlantic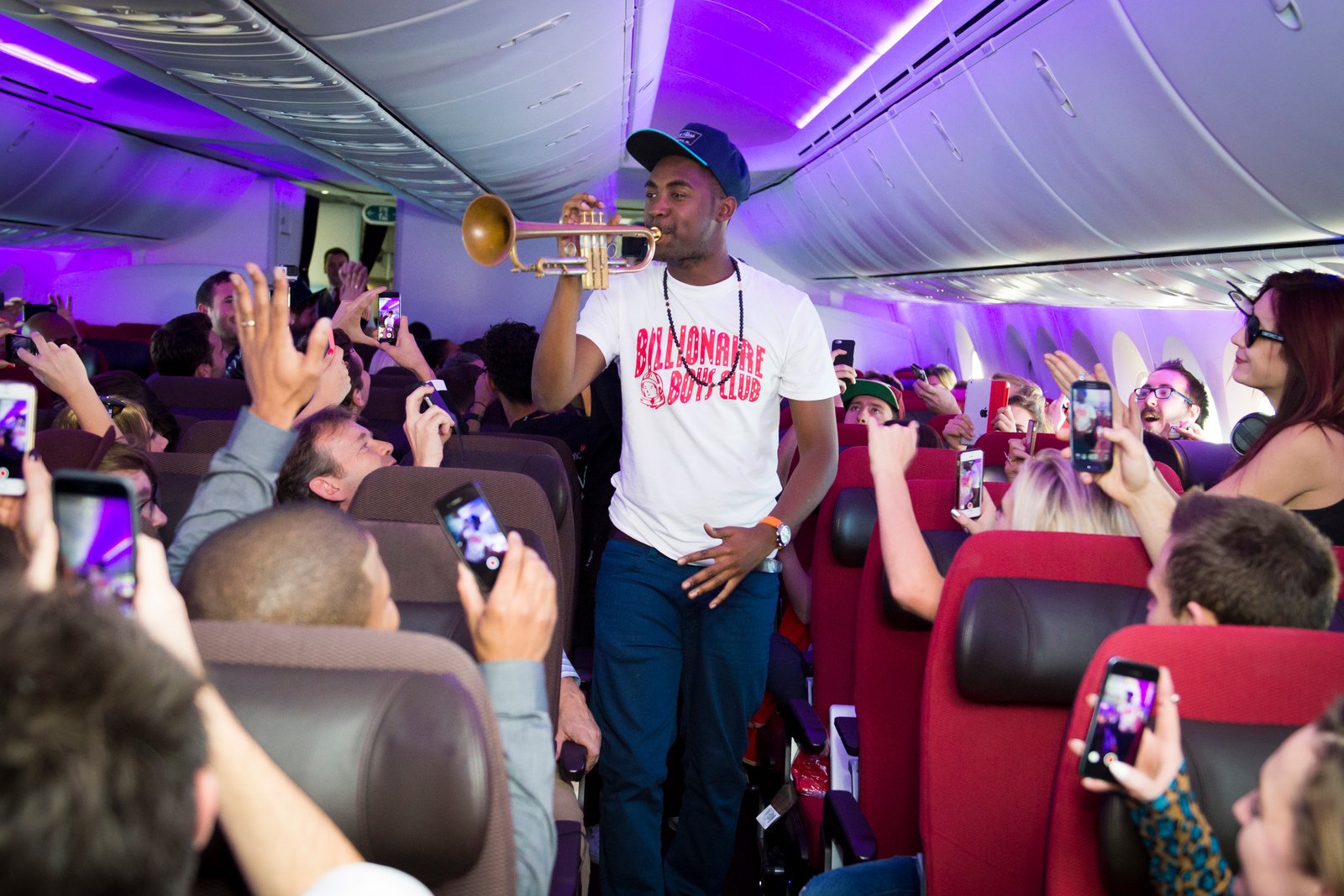 Image by Matt Crossick/Virgin Atlantic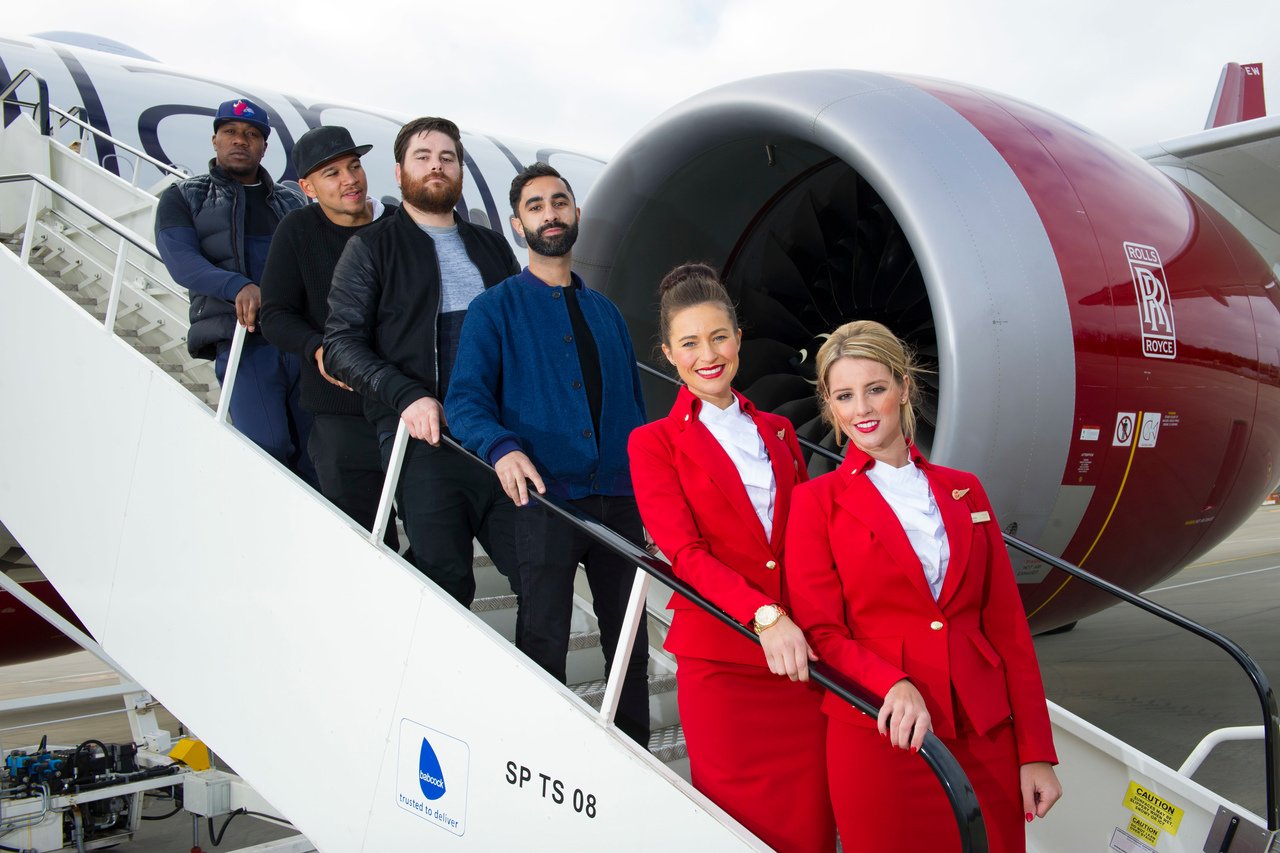 Image by Matt Crossick/Virgin Atlantic
While we're excited to announce that the Dreamliner comes with a number of innovations to benefit the customer experience, I'm particularly proud of the aircraft's environmental performance and efficiency. The 787-9 is Boeing's most fuel-efficient airliner.
Radically improved fuel efficiency means the aircraft is 21% more efficient on a per flight basis than equivalent sized aircraft in Virgin Atlantic's fleet, allowing it to improve carbon efficiency by 30% before 2020. It also has a 60% smaller noise footprint than aircraft of a comparable size.
Image from Virgin Atlantic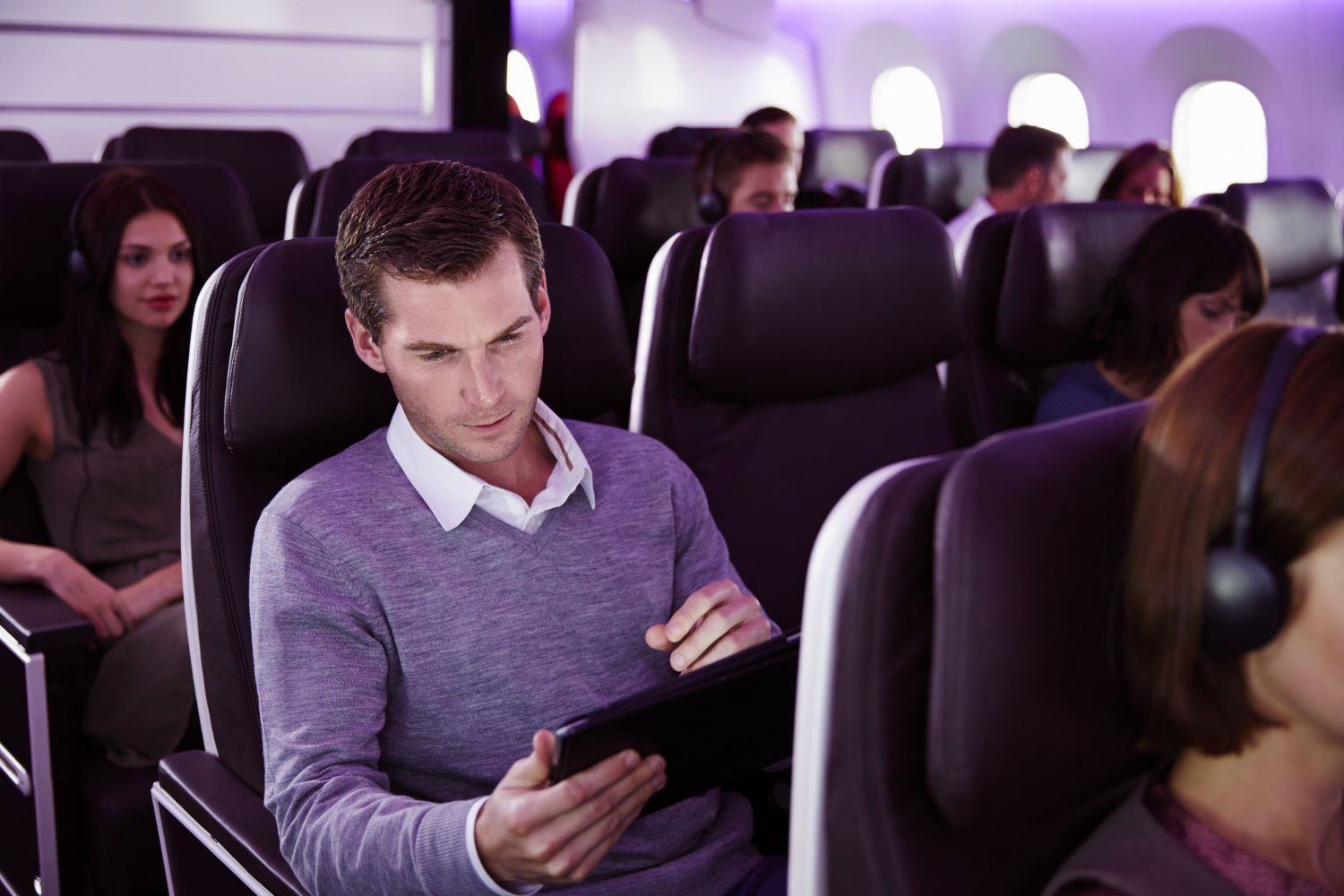 Image from Virgin Atlantic
Our new Dreamliner is one of the quietest and cleanest planes ever, although perhaps one of the noisiest on the inside yesterday! Check out the video below to see of all the action of the flight.
The introduction of the Dreamliner is just one of the steps we're taking toward cleaner, more sustainable air travel. Together with the UK's largest bank, HSBC and fuel manufacturer, LanzaTech we're preparing for a world-first flight using a ground-breaking low carbon fuel. LanzaTech and Virgin Atlantic have been working together for three years on the fuel's development, but the addition of HSBC's support, announced today, means a proving flight of the new technology will take place within the next year. We were the first commercial airline to demonstrate the potential of a bio-fuel flight back in 2008, and we're proud to still be leading the way working towards a bright future of air travel.
Image from Virgin.com
Birthday Girl will fly her first commercial flight on October 28th to Boston. As the Dreamliner fleet grows to 21, more flights with be deployed on US East Coast routes, and then to the rest of the world.
We launched Virgin Atlantic with just one second-hand plane. Most of the carriers operating back then are no longer flying today. It's a testament to our wonderful team that we're still in business, and will soon be flying with one of the youngest and most advanced fleets in the industry.
Just two years ago Willie Walsh bet me a kick in the groin that the Virgin Atlantic brand would disappear in five years. I'm counting down the days, and have advised him to invest in a strong pair of trousers, or else his christian name may suffer somewhat.
The original post appeared on the official Virgin blog.