Since 1920, Petrossian has been the go-to place for fine dining experiences, with some of the richest cheeses, exquisite foie gras, and stunning caviar. Martha Stewart, Cameron Diaz, Kirsten Dunst, Julianne Hough, Ryan Seacrest are a few celebrities that love Petrossian. As we are only days away from Valentine's Day, Destination Luxury is thrilled to present the best and most romantic gifts from Petrossian.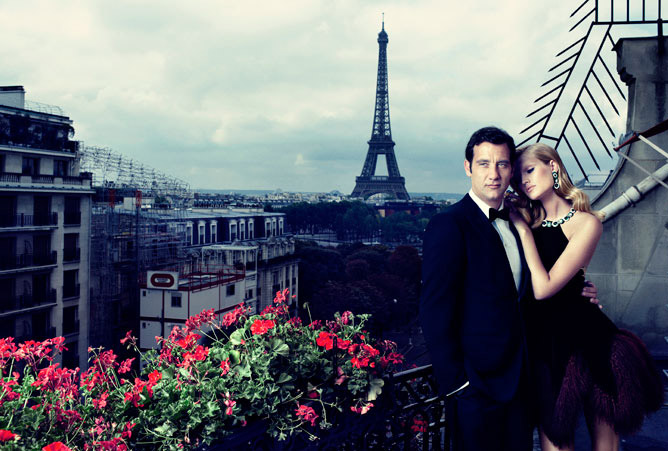 Including a choice of Caviar – the Royal Transmontanus or the Chataluga Prestige – this romantic little gift set is perfect for a secretive rendezvous on the coast or an intimate get-together with that special someone in your very own home. The sampler of their Signature Chocolates and Original Tarama only help elevate this collection to a "must buy" for the holiday.
Luscious and decadent flavors distilled to pearl-sized beads, these varied and tasteful chocolates manage to be sensual, classy, and charming all in one colorful tin. Personal favorites include the Cognac Chocolate Pearls or the Vodka Chocolate Pearls, but you won't go wrong with any of them for your loved ones!
Shocking, tricky, smart and beautiful: If it's how you want to describe your Valentine's date, it's clearly good enough for a gift. The Petrossian River Stones collection look like water-smoothed river rocks like you could buy at any decorative store. Take a bite out of one, though, and you'll find a collection of flavors ranging from marzipan to apricots.
PETROSSIAN DUET
A perfect symbol of Valentine's Day ideology, the Petrossian Duet brings two amazing things together to create something truly memorable. In short, it's exactly what you hope happens on Valentine's Day. Featuring a 30 g. tin of Caviar of your own choice and 80 g. of Whole Duck Foie Gras, the Duet is sure to be a winner.
CHEESE OF THE MONTH COLLECTION
Featuring some of the most exquisite cheeses on the market, the February collection is perfect for the fine food lover in your life: The Valencay from the Berry province of France, the Toma Piedmontese from the Piedmont region of Italy, and the Sellers Cantal from France all make amazing appetizers to a fun evening.
No, not a macaroon, but a legitimate flaky, airy, colorful and tasty treat that makes a perfect dessert for a fun and playful evening. Expertly crafted in the Petrossian bakery, these macarons come in traditional flavors such as chocolate or pistachio or a collection of tangy fruit flavors such as mango or raspberry. Regardless of what type you get, these are sure to be a winner on your Valentine's Day.
Truffles are called "jewels of the earth," hiding underground in forests and possessing a complex and earthy flavor and a woody aroma that no other mushroom could ever replicate. Destination Luxury suggests using some Petrossian Preserved Truffles if you decide to cook for your romantic dinner for two. Perhaps a truffle soup with cepes and Royans ravioli?
Oh, this one is too obvious. Take a romantic night at home and make it unforgettable with a selection of fine caviar, vodka flutes, and two Mother-of-Pearl spoons. Literally designed with couples in mind, there's no reason not to embrace this Petrossian beauty.
A PETROSSIAN RESERVATION FOR TWO
Living on the East coast? Check out the classic, thirty-one year old New York location in the historic Alwyn Court Building on the West Side. A block away from Carnegie Hall and four blocks from the Lincoln Center, it's kind of a perfect spot for a date night. Living on the West coast? Check out the chic boutique in the West Hollywood Petrossian restaurant, located only a block away from Beverly Boulevard. A lovely dinner for is always an in-style way to spend Valentine's Day.
Any big plans for your Valentines Day? Let Destination Luxury know on Facebook, Twitter, and Instagram. Make sure to check out the official Petrossian site as well for some great things we only wish we could have put on this list.
Related articles