What makes you feel like royalty at Disney World? If donning princess-themed Mickey ears doesn't cut it any more, it may be time to look into Disney's most over-the-top luxuries.
As long as you knew where to go and who to ask, Disney World has had luxury offerings on hand. Now, these distinct offerings are brought together into what Disney terms the "Crown Collection," a group of unique, often once-in-a-lifetime experiences.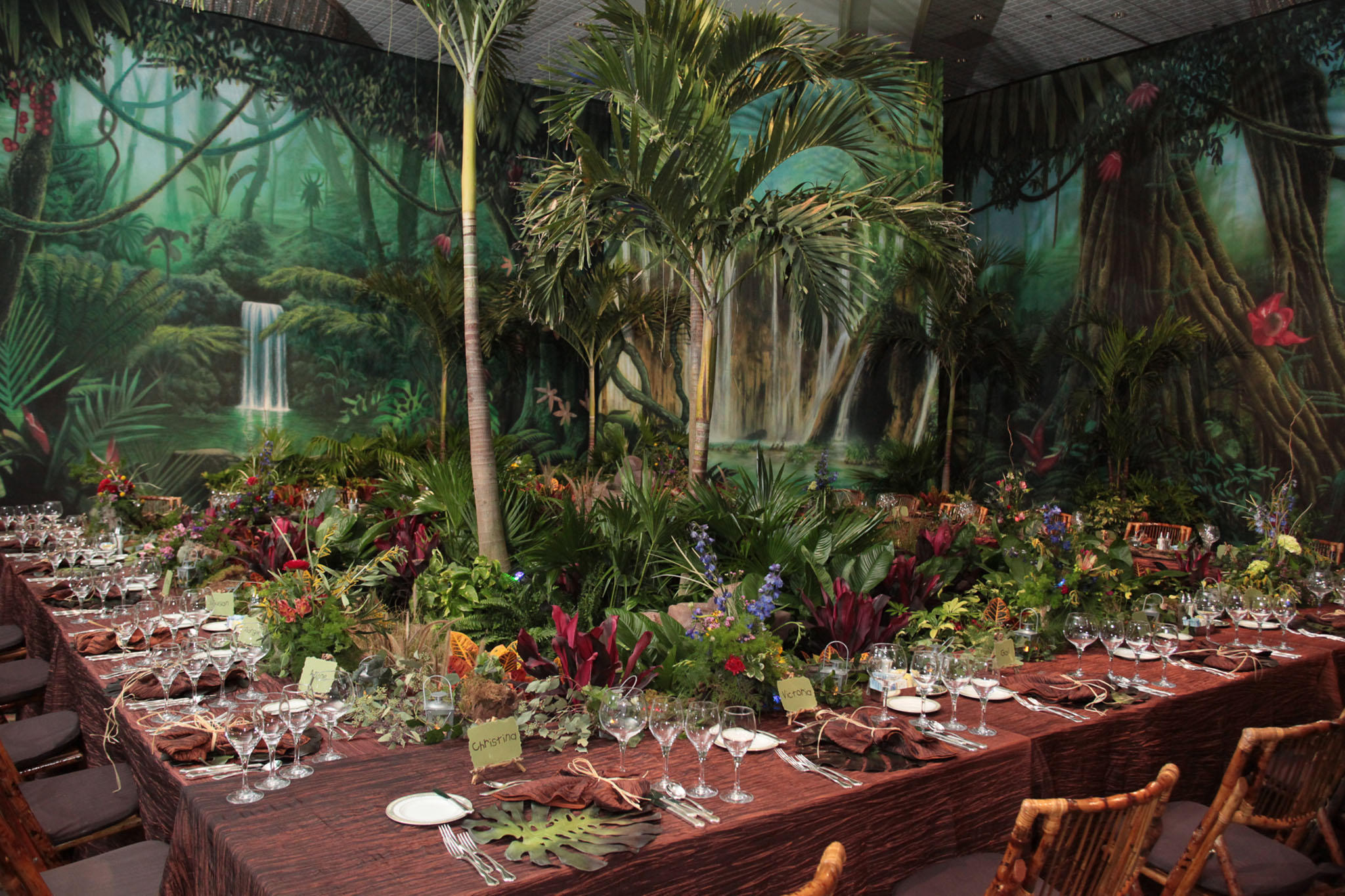 Custom Celebrations
Take a moment to think about an upcoming celebration: a golden anniversary, a baby shower, a family reunion. Then imagine what would happen if you turned over the planning to Disney's best imagineers, designers, decorators, artists, screenwriters, choreographers, and songwriters. The budget? As high as you dare to go.
Calling the result of all this creative effort "a party" isn't really doing it justice. Want your extended family to live out a Haunted Mansion fantasy stage show a la Phantom of the Opera? Should the Fairy Godmother appear and create some magic at your baby gender reveal? Any Disney story or character, from the classics to Marvel superheroes to Star Wars, is fair game for inspiration. You can even choose a theme outside of the Disney universe.
For individual families and groups, the Event Planning team at Disney have written and recorded custom broadway-style musical numbers, created bespoke pop-up storybooks, and transformed ballroom spaces into fantasy scapes. The results are jaw-dropping.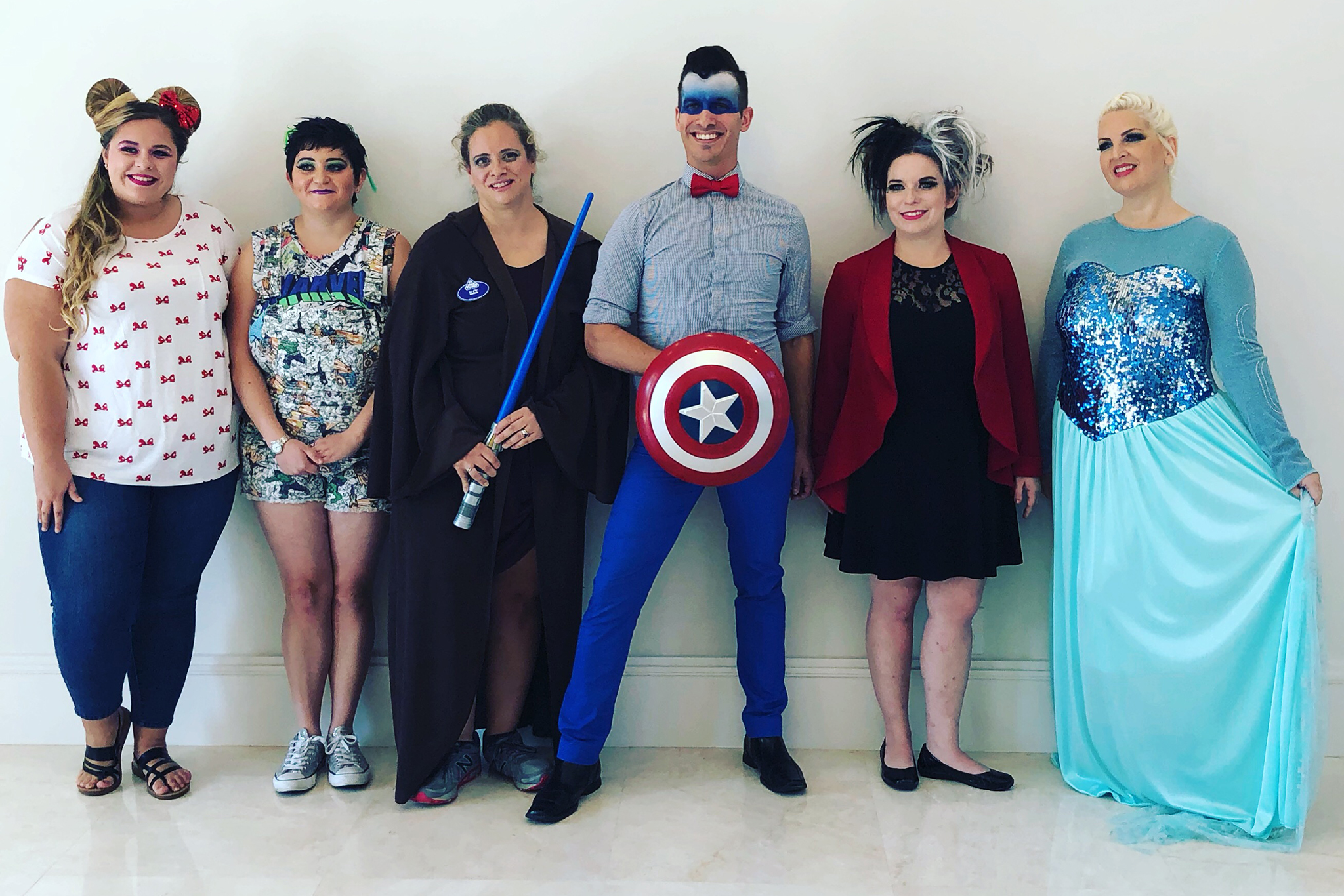 Character Couture
Yes, the costumes sold in the Disney gift shops are only for kids. But that doesn't mean we adults are left out of the fun. The Disney spas have introduced "Character Couture," so you can create a custom look inspired by your favorite character. Hair, makeup, and nails, along with a Disney boundin' style outfit, help you express your true inner Disney self.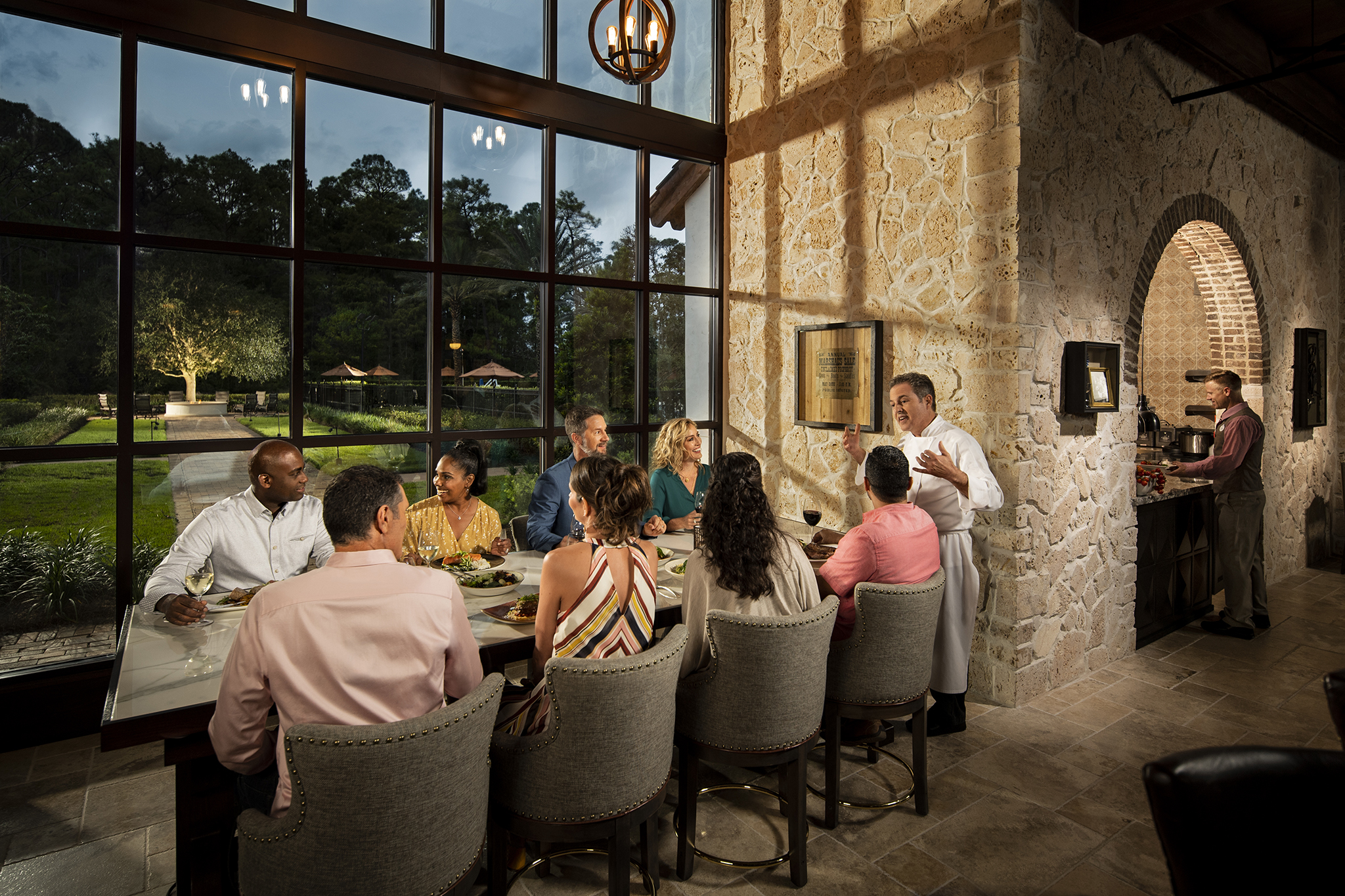 Delicious Disney
I thought I knew everything about Disney World, and this took me completely by surprise. "Delicious Disney" is a secret foodie series hosted in the hyper-exclusive Markham's restaurant at the clubhouse in Golden Oak. (If you are in the market for a vacation home, Golden Oak should be on your radar. The sole residential neighborhood on Disney World property surrounds the Four Seasons Hotel.)
This foodie dream-come-to-life is open to anyone who wishes to attend. Each dinner event (there are 6-8 per year) takes its inspiration from the Disney universe of movies and characters. Top chefs from around Disney create a custom menu for the evening, and it is never repeated again. To top off the experience, there's always a surprise at the end of the evening. (One night, it was autographed pictures of one of my all-time favorites, Dick van Dyke himself.) The night I attended, there was a Ratatouille theme; we were presented with Remy sculptures crafted from white chocolate.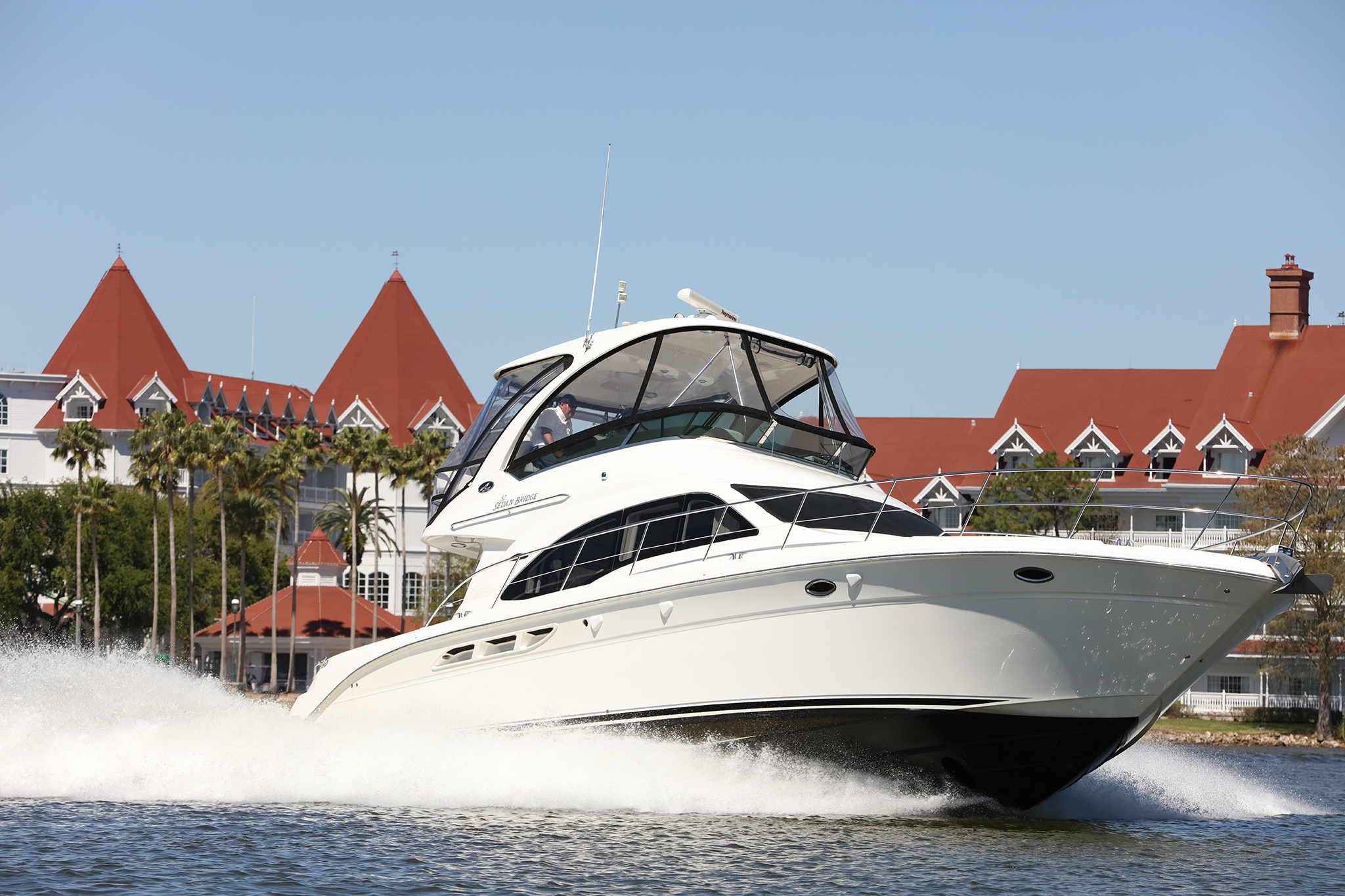 Grand One
If your feet need a break from pounding the theme park pavement, an hour or two on a luxury yacht should be just the ticket. The air-conditioned Grand One yacht sets sail from Disney's Grand Floridian Resort & Spa, and cruises Bay Lake and the Seven Seas Lagoon. Hire it for an evening with Champagne and an enviable view of the nightly fireworks. There's even a flat-screen TV for business presentations, or for showing off photos of your vacation so far.
Shopping & Dining
Disney Springs has gone decidedly upscale recently, including designer shopping. Alongside Kate Spade, Luxury of Time by Diamonds International, Vera Bradley, and Lily Pulitzer, there are indulgences like Sosa Family Cigars, The Ganachery chocolate shop, and Amorette's Patisserie.
In between, wet your whistle with a crafted cocktail at steampunk speakeasy Edison (don't miss the clothesline bacon), or feast on grilled octopus in squid ink at STK Orlando steakhouse. At Wine Bar George, you'll encounter possibly the most diverse selection of wine flights you've ever seen, and likely also encounter Master Sommelier George Miliotes himself. This is the only wine bar led by a master sommelier in all of Florida, and it does seem to be a labor of love for him; I've seen him on every visit so far, making personal recommendations.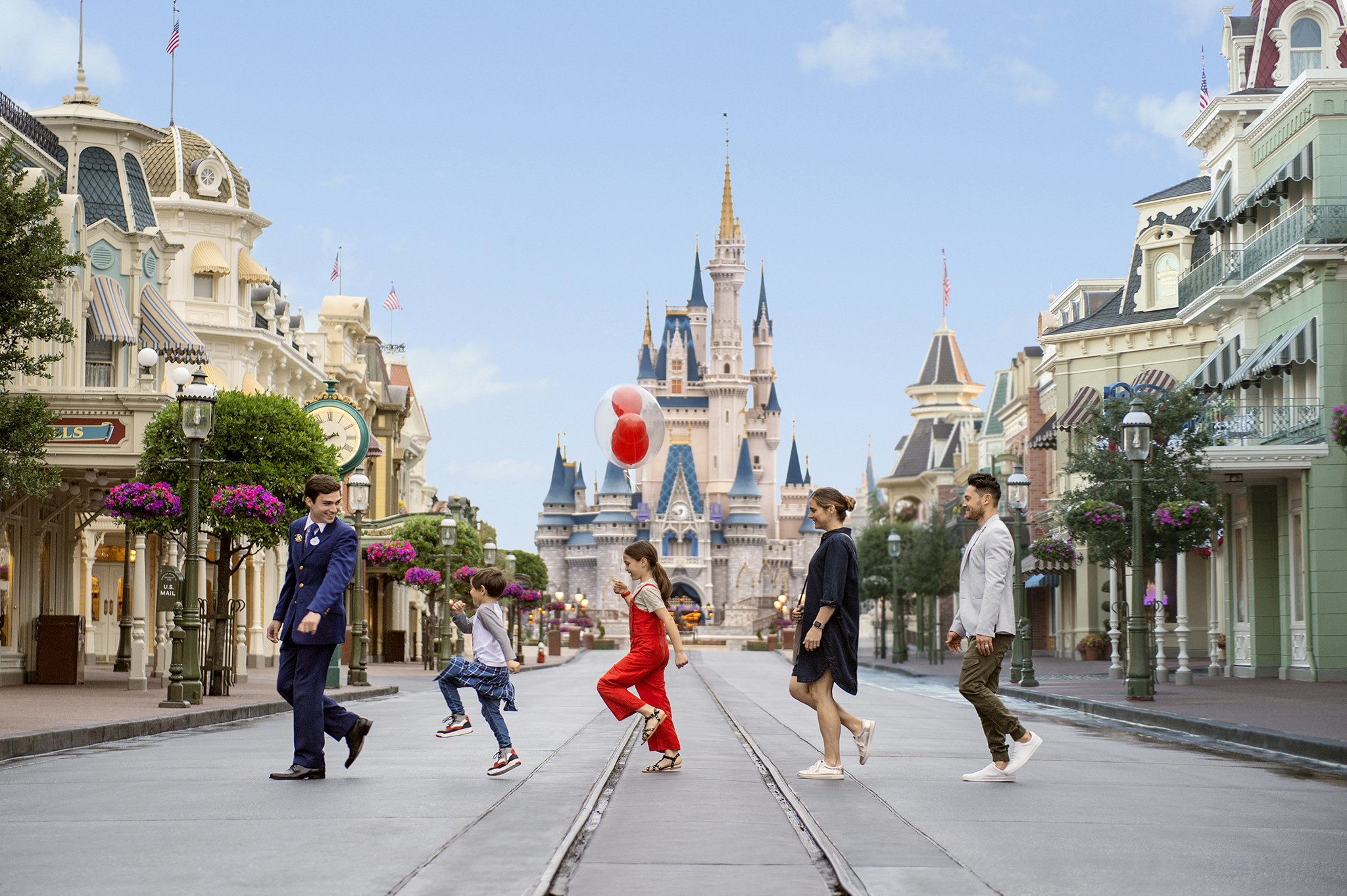 VIP Tour
I've done two VIP tours with Disney, once in Orlando and once in Shanghai, and both have spoiled me beyond reckoning. You and up to 9 of your friends and family members get a highly personable, extremely knowledgable, personal guide to the parks. Your guide plans your day, makes reservations, skips you to the front of the lines, and drives you in air-conditioned comfort from park to park (and sometimes, from one end of a park to the other — too much walking is très démodées). 
On a recent VIP tour of Disney World, my fabulous tour guide Ray made it possible for my family and me to visit all 4 parks, ride 11 of the most popular attractions (including all the "mountains"), enjoy a character breakfast, relax at a full-service Epcot restaurant for lunch, fit in some shopping, and return to the Grand Floridian in time for hors d'oeuvres and wine in the concierge lounge.
Club 33
If you, like me, are hooked on the idea of VIP tours, then Club 33 is the next step up. Shrouded in mystique at Disneyland, where wait lists are rumored to span a decade or longer, the Club has finally landed at Disney World. There's a club location (secret, of course) either currently in or being constructed in each of the four theme parks (Magic Kingdom, Epcot, Hollywood Studios, and Animal Kingdom). The details of club membership are a closely guarded secret, but a certain number of VIP tours are included with membership. I can also say from personal experience that it is a quiet, exclusive spot to escape from the crowds (and your adoring public) and have a civilized meal or cocktail amongst memorabilia from Walt Disney's adventures.