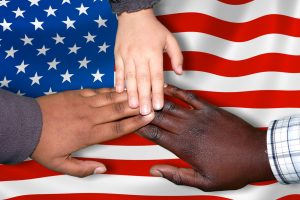 On June 18, 2020, the supreme court ruled on DACA in a decision that left many people stunned. This decision would impact immigration for the next several decades and potentially protect thousands of DREAMers.
This is one of the pressing issues people in America today. But few people understand the history and scope of DACA. If you need this complex law decoded for you the check out our guide to DACA and the DREAMers.
DACA: A Brief Overview
DACA stands for Deferred Action for Childhood Arrivals. It provides a brief suspension of deportation for people people who came to the United States as children. These people called the DREAMers are allowed people to stay in the U.S. without the threat of being deported. It also allows them to get work permits and drivers licenses.
It does not provide a route to citizenship or official legal status.
It was signed into law in 2012 by Barack Obama. In 2014, he tried to expand the program and to create a new program called DAPA or Deferred Action for Parents of Americans and Lawful Permanent Residents. This was going to expand the protection provided by DACA to parents of the DREAMers.
If this law had passed, that would mean that over 5 million people would've been protected. DAPA was signed via executive order, but it was later blocked along with DACA in 2015 by a lawsuit filed by 26 states and a supreme court deadlock. This decision ended DAPA and expanded DACA.
DACA also has several limitations on the protections that it provides. For example, the law does not protect you from the Department of Homeland Security. The DHS may also cancel someone's protected status at any time.
Applicants are also still at risk of deportation and if they have lied on their applications or if they are the subject of a criminal investigation.
Who is Eligible to Be a DREAMer?
Let's first answer the question — who are the dreamers?
The DREAMers were brought to America as undocumented children. Many DREAMers may not even be aware of their status as unauthorized immigrants. They frequently only discover their status when they're teens and trying to apply to college or trying to get a driver's license. This is because many DREAMers lack social security numbers.
The DREAMers are 700,000 young people brought to the US before the age of 16. They've resided in the U.S. consistently since June 2007 and were under 31 when DACA was signed into law in 2012.
They must have graduated high school and cannot have any felonies or misdemeanors charges on their record.
The Trump Administration and DACA
The Trump administration's perspective on DACA has been in strong opposition since the beginning of his time in office. For example, in June 2017, John Kelly who was the homeland Security Secretary rescinded the deferral of childhood arrivals.
Attorney General Jeff Sessions notified Americans that the Trump administration would end DACA in September 2017. He demanded that congress sign a bill ending the program.
One of the most recent actions of the Trump administration was to sign an executive order on immigration. This act titled the "Proclamation Suspending Entry of Immigrants Who Present Risk to the U.S. Labor Market During Economic Recovery Following the Covid-19 Outbreak." This act provided a 60-day ban on any foreign nationals trying to visit the U.S. from the outside.
More specifically the act bans foreign nationals that are waiting for their immigrant visa to finish processing and who fall under one the following 2 categories:
Recent family-based immigrant visa applicants
Recent employment-based immigrant visa applicants
If the person does not fall into one of these two categories, then the ban doesn't apply to them.
What Happens to the Dreamers Now?
On June 18, 2020, the Supreme Court ruled in favor of DREAMers and against the Trump administration in a 5-4 court ruling. This ruling protects the over 600,000 DACA recipients.
The dissenting opinion came from Justice John Roberts who objected to the way that the Trump administration tried to destroy the program. He pointed out the economic and personal concerns faced by many people that revealed their immigrant status because of DACA.
It should also be noted that Roberts has said that Trump can revoke the program. But the problem, in this case, was the lack of an effective argument.
Though for now, the DREAMers in America are safe the Trump administration may try to revoke DACA again with a different argument.
How Do Most Americans Feel About DACA?
In short, Pew research data shows that the vast majority of Americans support the DREAMers. Overall 74% of Americans support offering protection to the DACA dreamers. Only 24% oppose the lay offering protection.
The support for DACA is true across all party lines. Around 81% of Democrat and Democrat-leaning people support keeping DACA while 54% of Republicans and Republican-leaning people support it.
Across ethnic lines, there is also overwhelming support for DACA though it varied between different groups. For example, 86% of Hispanic Americans, 82% of Black Americans, 72% of Asian Americans, and 69% of White Americans voiced support for DACA.
The survey that Pew conducted also show that over three-fourths of Americans say that undocumented immigrants should be given a path to citizenship.
Want to Stay Up to Date on the Latest News?
The DREAMers are people that were brought to the U.S. at a young age and have been given the chance to stay despite their undocumented status. They are protected under a broadly supported act called DACA.
Understanding what is currently going on with DACA is key to having an informed opinion about immigration. If you want to stay informed on current topics and be aware of what's going on in the world, then check back on our blog regularly.