We've asked a number of our influencers what luxury means to them. We've received responses ranging from traveling with loved ones to having financial independence to providing for family. Spending time with family and friends is the universal answer we've ultimately received. With Father's Day just passing by, I interviewed Josh Levs, fatherhood activist and author of All In: How Our Work-First Culture Fails Dads, Families and Businesses — And How We Can Fix It Together. We talked about what it means for parents to share responsibility in the household. If spending time with loved ones is many people's ultimate form of luxury, we want to understand what it means to create a work-life balance to achieve this goal.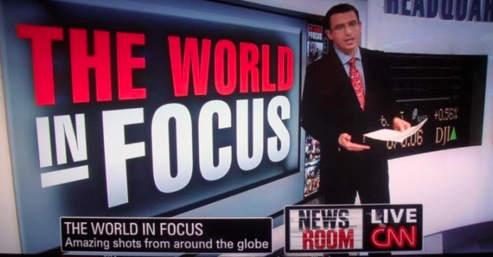 Considering the fact that I'm still not a father, I did not realize just how important it was for me to read this book before I became one. Based on the challenges that all parents will encounter, I knew immediately being a father was not something I was ready for at this given moment. I learned what I need to prepare, what challenges will await me, and how I can become a better father to my children when I am ready. There are sacrifices that parent(s) need to take on and it's important to know and understand them ahead of time, how to navigate them, and harmoniously create a balance at home to raise the children. The best time to read this book is NOW!
Levs' "All In" is about the work-life balance for dads. Josh Levs is to men what Sheryl Sandberg is to women. Josh Levs was a CNN reporter who filed a lawsuit against his former employer because they were discriminating against biological fathers. "At the time, Time Warner offered 10 weeks of paid leave to biological mothers, and to parents of both genders who adopted or had a child through surrogacy, but biological fathers only got two weeks."
Time Warner eventually changed their policies, but his central argument is that the culture within most companies does not reflect people's core beliefs. Being a single person living in America, I've dedicated my life to my work and am the first to admit I don't have the best work-life balance. I also understand that I'm making sacrifices now that will allow me the opportunity and freedom to have children later with a more flexible schedule. This was the most important lesson I learned from this book along with the expectations that will arise when I'm going to be a father. It's the first book I've read that has prepared me for what lies ahead.
Granted, most people do not have this luxury, so I asked Josh Levs more in-depth questions about his viewpoints on creating a work-life balance.
Does this All-In "Lean-in" methodology apply to under-socioeconomic regions? How is it different?
My book addresses this in the chapter "In Need of Champions." People at the lower end of the economic spectrum need paid family leave the most. We need living wages, transportation, and universal medical care and we need programs in this country that support children with special needs. The middle-class also needs additional support and programs that alleviate the financial burden of being able to stay at home and care for the children as opposed to hiring a stranger to the upbringing.  In the book, I also show similarities among dads across the racial spectrum, and explain how black dads are doing best of all.
Has social media played a major role in changing racism and sexism? What role have you seen it play?
Social media can be a critical tool for counteracting racism and sexism and showing us how much we have in common Moms and dads supported me when I was putting this [book] together, regardless if they were liberal or conservative. And social media is what made that clear. Teaching people how to use social media to get information about the book and spreading the word on information in this book will be educational and informative for everyone.
Why are some men hypocritical once they get to work? Many forget that feeling of being with family even when they mention that they would do anything to spend more time with their kids?
Right now, we have a vicious cycle with kids. Virtually, all dads who live with their kids bathe them, clothe them and help them with their homework, ultimately, helping raise them. But the very few dads who don't prioritize their families are generally the heads of the company. And so, these few other men who are operating with a Mad Men mentality, maintain the culture and policies. They sacrifice family life and admit they don't prioritize family. And they see this as a women's problem. They're part of that old style of thinking. Harvard business students did a study and were horrified by what CEOs were saying. Companies are cutting back in time allowed for men to spend time with their families. We have a lot of work to do. And men who do prioritize family often get demoted, fired, etc. This is good to know for all the soon-to-be fathers.
What do the next couple of years look like for you?
I'm putting a question mark over my career. I want everyone to read [All In] and see it. It's been an incredible ride. There were tons of blood, sweat and tears. I'd like to continue fighting the good fight being the journalist I am, and be a full-time dad. All I can say is that it's a new beginning and I'm advocating what families need to be doing.
What's your methodology in raising your children?
Backwards culture and stigmas are affecting our work-life conflict. And these structures prevent work-life balance, so they need to change. I don't have to over schedule. Remember to be a human-being, not just a human-doing. Just the other day, I was hanging out with my kids and we were inventing games with sticks. I don't want to rush from one thing to the next. There's some tips in the book and expert advice to change all-around structure. What's best for children is always best for society.
What's your definition of luxury?
Not having to look at what time it is, not checking the phone, and having the family time without the pressure. That's luxury and that can be in the backyard, and can be on a trip on an island or ocean. I want to experience time with family and for me, that is experiencing Destination Luxury. It's about finding moments of luxury in each day and moments of luxury in your life. It's how you care for yourself. [Just like in an airplane] it's learning that you put the gas-mask on yourself first. We're setting ourselves backwards by not taking care of ourselves.
What's your dream luxury destination?
My youngest [child] is 20 months old. Our best trip since she was born has been traveling to Clearwater, Florida. When you can go into the water with the kids, that's awesome.

Before having a daughter, I visited my hideaway in Venice Beach, CA. it's called Su-Casa apartment rentals. They have room-service from the perfect restaurant. Venice Beach empties at night and we'll go to the beach in the early morning. I've had the beach to myself. Those moments on Venice Beach have been so purely beautiful and relaxing. That's my ideal destination.
What country would you like to take your kids to?
For starters, because my kids are so young, I want to take them to England or Canada. I want them to start talking to other kids without a language barrier. I never went to Canada and I want to!   My wife and I also would love to take them to different parts of Europe and Israel. Santorini is like paradise. My daughter is a toddler and too young to remember any trips now. Probably when she's three years old, it would make sense to start forming some memories.

I had a one-on-one trip with my oldest son to Florida and he loved it.
Thank you very much for your time, Josh. It was helpful to understand the priorities, adjustments and sacrifices that great fathers and mothers need to make in raising children. This was in perfect time right before Father's Day. Hope all you reading this enjoyed your's.