Welcome to the Destination Luxury event calendar – your ultimate go to collection of upcoming events!
For tickets and sponsorship opportunities, contact [email protected].

HSMAI is a global organization of sales and marketing professionals representing all segments of the hospitality industry. With a strong focus on education, HSMAI has become the industry champion in identifying and communicating trends in the hospitality industry while operating as a leading voice for both hospitality and sales and marketing management disciplines, as well as connecting its members with customers. Founded in 1927, HSMAI is an individual membership organization comprised of nearly 7,000 members from 35 countries and chapters worldwide.
Event calendar:

Los Angeles –

October 25


The Official Maxim Halloween Party
Destination Luxury is collaborating with Maxim and Karma to create the most exclusive and indulgent Halloween party in the world, the Official Maxim Halloween Party, which will take place on a private estate in Beverly Hills at a Private Estate in Beverly Hills, California on October 25, 2015 from 8PM to midnight.

This will be the ultimate Halloween party, filled with the best in elaborate scary decor, all on an amazing, one of a kind Beverly Hills estate. Experience multiple graveyards, one of the most frightening haunted houses in the nation, over 80 scare actors and themed performers, experiential production, immersive lighting and sound, a headlining music artist, and of course the most amazing costumes and attendees that only Los Angeles can provide! We're expecting over 1000 attendees, so get your tickets now!
For tickets, VIP bottle service or sponsorship opportunities, contact [email protected].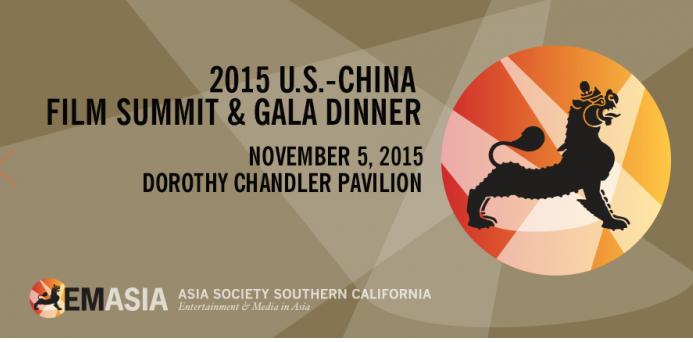 Event calendar: 

November 5, 2015, Los Angeles

Asia Society Southern California will hold its Sixth Annual U.S.-China Film Summit on Thursday, November 5, 2015. This prestigious event will take place at the Dorothy Chandler Pavilion from 8:30 a.m. to 5:00 p.m. PST, followed by a Gala Dinner.

Featuring high-level speakers and insightful panel discussions, this year's Summit will explore key trends in the U.S. and Chinese film industries, including the outlook for Chinese investment in Hollywood after a year of headline-making deals; new avenues for collaboration in film, television and digital media; and an insider's guide to overcoming the challenges of cross-border projects. The Film Summit continues to lead the conversation on the future of the world's two biggest film, media and entertainment markets.
Destination Luxury Dining Experience
Ongoing – Global
The Destination Luxury fine-dining experience is an exclusive, invite-only luxury private-dining event for VIP's. Previous events have been curated for individuals from major corporations and financial institutions around the globe. By pairing an exclusive alcoholic beverage company with a tantalizing meal cooked by a top chef, set in a prestigious venue with entertainment and flare that only Destination Luxury can provide, we create the ultimate dining experience.
To curate our dining experience for your organization or your clients, please contact: [email protected].
Destination Luxury Happy Hour Networking
Ongoing – Global
Destination Luxury brings special interest groups together in a fun cocktail happy hour experience. Sip on innovative drinks from the world's best mixologists and get to know strategic partners for your business. We merge all industries into these fun events – from finance, to tech, to fashion, to luxury and beyond, to form long lasting social and business relationships.
To curate a happy hour for your organization or clients, please contact [email protected].