Be The Shoe is the first book by new author Kathy Kelada, who, along with the book's release, is proud to announce the launch of her newly minted web and e-commerce site – betheshoes.com. Kelada is an avid lover of shoes, a former A-list Los Angeles personal shopper, and a highly sought after life coach who helps women thrive as they set new goals for themselves.
"Occasionally, I buy shoes and never even wear them. I just keep them in my closet tucked away. I put them on, stand in front of the mirror and imagine where I'd go in them, who I'd be with, how I would act, and what I'd be wearing."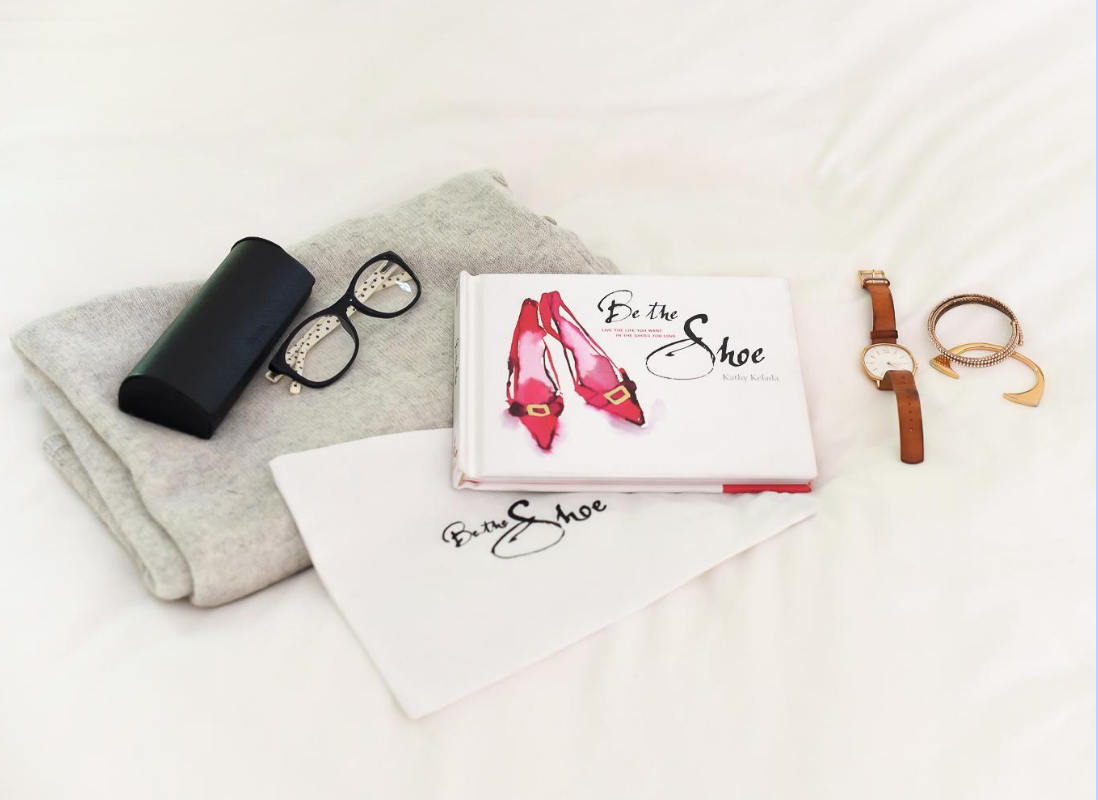 Her dynamic new book beautifully illustrates women's lifelong love affair with footwear. The book offers shoe lovers everywhere a whole new way to make sense what wear and covet, as well as the messages our shoes communicate about who we are where we're going.

Kathy believes the power of shoes for self-discovery comes from their reliability.  They are not affected by our shape, our intellect, our marital status or our age.  They transcend all those tender soft spots of self-doubt and anxiety.  The shoes we choose are not an accommodation to our external selves but rather an outward reflection of our inner selves.
Further, the book begs the question, what kind of shoe are you? Are you an outdoorsy clog or furry boot? Perhaps you're a spontaneous and unconventional sneaker, or a solution oriented sky high pump.
No matter what type of shoe you identify with, Kelada's book encourages women to express themselves and embrace who they are through the celebration of the beloved shoe.